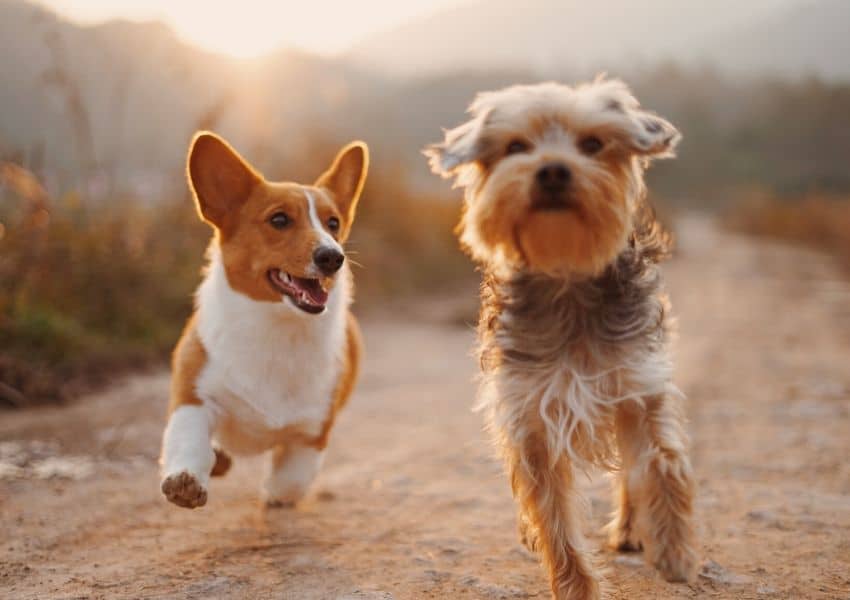 We all love our pets! And now more than ever, people want to bring their dogs with them to events. Research shows that being around dogs can affect your mood in a positive way, so why not add dogs to your next guest list?
Creating a dog-friendly event has its challenges and requires some extra planning, sort of like owning a pet. Most importantly, you want to check the laws in your state to ensure that dogs are allowed in event spaces.
So how do you make your event dog-friendly? We have highlighted four things to consider when creating an event for humans and pets!
Selecting a venue is a crucial first step in planning a dog-friendly event. As mentioned before, you should also check your state law to ensure having dogs at events is legal. When selecting an event space, you want to make sure that the owner is okay with pets in the facility, even if it's outdoors.
It's hard to believe, but not everyone enjoys being around dogs. And of course, there's extra housekeeping required when adding dogs to an event, and you want to make sure the staff is prepared.
Be sure to also ask the venue owner if there are any additional fees for hosting a pet-friendly event.
Consider dog amenities when selecting a venue. You've got to make them feel at home, too! Chances are if you're hosting a dog-friendly event, it's probably going to be warm outside. Make sure those pups have plenty of shade to find comfort in if they get too hot. And don't forget about water. Make sure you have water on hand for dogs so they don't become overheated. You could place random water bowls throughout the venue or have another option in mind for getting those pups some much-needed water.
And probably the most important amenity needed for a dog-friendly event, waste bins! With dogs comes extra housekeeping. Make sure dog owners have the necessary items available to clean up after their dogs. You certainly don't want to have your guests stepping in a mess. It's a good way to turn off people from attending future events.
Will your event allow dogs to be off their leash? If so, that's something you definitely want to share with your guests beforehand. You should also consider an upfront policy about allowing breeds that are more inclined to be aggressive.
Dogs are great, but they can also be unpredictable at times. Sharing this information with guests beforehand will allow families to make sound decisions about bringing children along and determine if this is the best event for their furry friends.
Consider providing a space for the dogs to run around freely without a leash. Dogs like to have fun and socialize. While humans are enjoying themselves, the dogs get to have a great time, too!
Some states do not allow animals to be in the same space where food is prepared for sanitary purposes. We love our dogs, but not when it's mixed with our food. Yuck!
If this is the case for your venue, consider reaching out to food trucks to provide some delicious human treats. Food trucks can also be another great way to lure attendees to your event. It allows you to provide an array of options for your guests while still following the limitations of having food on the premises. 
Also, consider having dog treats available for your furry guests. Humans aren't the only people who enjoy extra calories every now and then! It's a way to make them feel more excited and at ease while at your event. You could offer organic dog treats which are actually a popular trend.
Dog-friendly events are surely a trend and an awesome way to get more people to attend your events. With hosting a furry event however, there are certainly some things you should consider like the venue, dog amenities, and food.
There can be additional restrictions like state laws that can limit just how dog-friendly you can get. While dog-friendly events are surely fun, they take a lot of work and consideration. You have to make sure the event is a great time for humans and dogs.