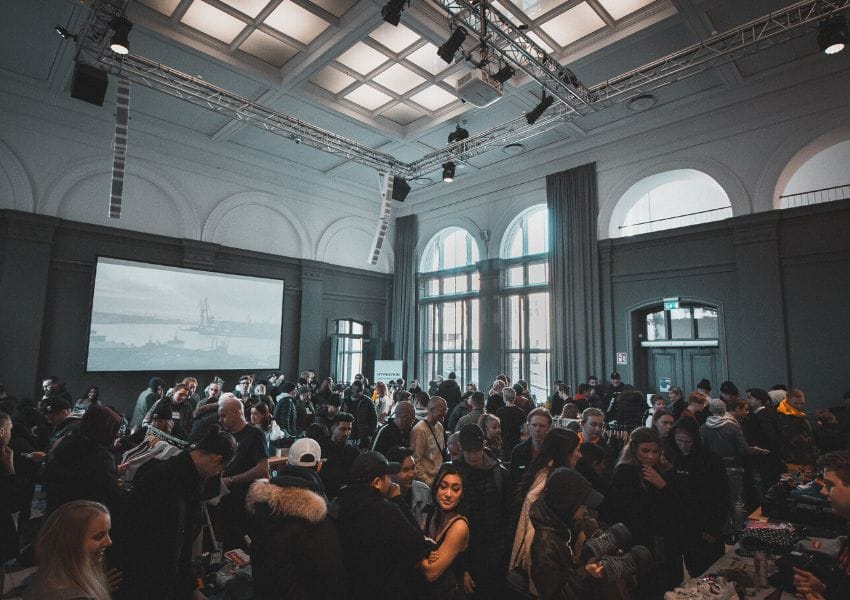 Event marketing will take your gig to the next level in 2020 with sufficient effort and dedication. Having a well thought out strategy will build awareness, generate leads and partnerships, and increase customer engagement.  Grabbing hold of a few tips will ensure you have successful results when effectively marketing your event in 2020.
 You can make your event stand out with a robust digital presence. The event industry is expected to grow by 44% in 2020, and you, too, can be included in that number. Marketing online doesn't just mean posting a flier and hoping for the best. You will need to create a website that draws customers in and gathers their attention. Therefore, using tactics like search engine optimization (SEO) will help customers locate your event online easily
Social media has also become a great source for effectively marketing your event in 2020. After Popeyes' explosive campaign for their spicy chicken sandwich, you can expect other marketers to take advantage of this. Diving into where your customers are most likely on social media, you can target them with engaging content that gives you a competitive edge. The trick to increasing your engagement on social media is being consistent and partnering with influencers.
Posting quality pictures on Instagram that are clear and eye-catching will help draw in prospective guests. Consider posting pictures from previous events that can visually describe what guests can expect. Also, don't forget to include links either in your bio or directly in your posts where people can find more information. Other social media platforms like Facebook and Twitter allow you to create posts using the link to your event website. Depending on your SEO structure, important information like the title and description will automatically populate.
Regardless of what social platform you use, take advantage of the opportunity to have people in your network repost and share your posts. While you may be limited to only your following when posting, your brand can be exposed to hundreds more when your friends share it with their network.
Live streaming your event is another tactic for effectively marketing your event in 2020. You can connect with people who are unable to attend your event or just curious. People naturally have a curiosity about things they are interested in or connect with. Giving them a glimpse into some of the "behind the scenes" work is a great way to connect with people and build interest. Depending on the kind of event you are hosting, this could be an easy and cost-efficient marketing strategy.
Live streaming an event will provide planners an opportunity to engage with those who couldn't make it but still have an interest. You can also connect with people who live farther away and build a community of remote attendees. Attendees who missed out on your event physically may find themselves interested in wanting to attend next time.
Not only does live streaming allow you to place your event online where it can be viewed after the conclusion, but attendees will also be able to share and repost the video. People will be able to enjoy the experience months after the event has ended. This expands your brand to a broader audience and gives your event longevity. Also, having your event archived online means you can re-watch the recording as a tool when planning the next event and debriefing with your team.
Have you ever considered turning your event into a series? Parties like R&B Only host events throughout the country and have gained popularity through word of mouth and social media. While new marketing strategies are a great way to increase engagement, there's nothing like personal advertising. Make it your mission at your first event to get people to spread the word about the next one. Focus on establishing an unforgettable experience that will make guests want to bring out more people with them. 
You can use platforms like UNATION to post an event series that will eliminate the hassle of keeping up with more than one event. Promotional platforms can also optimize cross-channel marketing that will save you time and money. Your event will receive a boost and exposure to people who are scouring the internet looking for events like yours. You can even post your event on the event discovery page and create tickets that allow guests to do everything in one place. 
Marketing your event is a big deal and can bring in substantial revenue with a proper strategy and tactics. There are various ways to gain exposure and awareness of your event. As you begin to explore what your plan will be, carefully consider what kind of return on investment are you looking for and how much you want to invest. Going digital has various perks and can extend the longevity of your event while finding other ways to engage your audience.
By taking advantage of digital resources like social media, you can increase your attendance for future events. So, don't let all of your hard work be easily forgotten when it can live forever through live streaming.