Our fingers just did a happy dance because the new iOS 3.0.3 update is here! With this new feature, we have eliminated some unnecessary extra steps while looking for your next outing–because we know everyone enjoys a good scroll party on their phones.
For all the people who love swiping vs. tapping back arrows on their phones, you can now add UNATION to your list of apps where you can swipe to your hearts content.
Imagine this: you've been checking out a pretty sweet event on the UNATION app, but you're ready to see the next great thing happening. In the previous version, you'd have to move your thumb alllllll the way up to the left hand corner and tap that little arrow in order to get back to the feed. We know the struggle all too well, and because we care so much about you (and your fingers) wellbeing, we've made a few enhancements.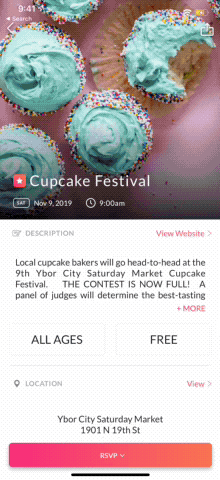 Next time you're on the view event screen reading up on that pawsome Pawty for you and Rover to attend, simply swipe-left or right-to see the next or previous event in the feed. How great is that? Finding events on the app has never been easier and we are excited for you to start discovering!