Interested in learning how to host virtual events? UNATION has several tips for you to consider to ensure your new venture is a success.
Virtual events are becoming more popular. Traditional events can take months of planning, thousands of dollars, and a ton of coordinating to pull off. On top of that, we are now all too aware that they can be suddenly canceled due to non-related circumstances.  
Instead of scrapping the event completely, many organizers are shifting gears and offering a virtual version to their patrons.  
Obviously not all events will translate, but there have been so many well-executed virtual events. We're truly excited by the possibilities this new option offers.
What Type of Event are You Planning?
First thing's first, before you can hit the ground running, you need to decide which direction to run.
Do you have a certain skill you want to share with your audience? Maybe you're an excellent chef and want to create a cooking class experience. If websites like Reddit have taught us anything…there's an audience for everything. You just need to pin down exactly what you want to share.
Virtual classes are typically an easy way to take your business online or increase brand awareness. Since this is something you already know how to do, you probably have all the necessary supplies ready to go.  
You know the techniques, and you're comfortable talking the audience through the steps. This is one of the simpler events to execute, and it can typically be set up in a small space you already have.  
Over the last several years we have seen more concerts pop up on streaming services. It's fun to watch some of your favorite singers from your own living room. Turn up the volume, dim the lights, and pretend you have front row seats.  All without the hassle of parking or having beer spilled on you!  
Recently, smaller artists and local favorites have also started to stream concerts. This has potential for both the artist and anyone who wants to collaborate with them as a media/ production sponsor. 
Whether you're the talent or you have the skills to produce the show, this is a great opportunity to build relationships in your community.
The spirit of competition is not gone just because we can't physically be around our competition. People love a good challenge, and it is pretty easy to set up a virtual version.
Running, fishing, art, whatever type of competition you want to set up can be established with pretty minimal effort. Just make sure you have a way for participants to submit a valid entry. Photos, videos, health tracking, etc all work great!   
You may decide to charge a registration fee to cover any of your expenses (such as prizes), or as a way to raise money. If this is the case, make sure to have a way for participants to securely submit payments. 
You can easily get started by creating an event page and choose to add a registration link on the UNATION app which accepts payments securely through Stripe.  
Organizing a virtual conference is probably the most challenging, logistically speaking.
You could just schedule a lineup of speakers to go one after the other on a video platform. It is effective. It gets the message across. However, to make it a more authentic experience, you'll need to select a platform that allows for multiple video sessions to stream at once.  
This way the audience can then pick which presentations they want to attend like at a regular conference. 
If possible, utilize a platform that allows for people within a certain session to be broken down into smaller groups to work together and share ideas on a given topic. 
Chat rooms and access to resource folders would also be beneficial in helping participants get the most out of your virtual conference.  
Since networking and sharing insights are such an integral part of these gatherings, you don't want to omit the opportunity for your audience!
Many charity events have been canceled or rescheduled lately, but that doesn't mean that the need for aid has subsided. If you're hoping to fundraise for your favorite cause, you can definitely take your campaign online. Most of the virtual events mentioned above can be used to raise awareness and funds! 
You already know how to get the word out, organize speakers or performers, and create a way for people to donate.  Most of this is going to be the same as before. Just make sure to film the main event or choose a platform that allows the audience to participate from home.
You may even save some on the overhead, leaving you extra funds to donate to the cause!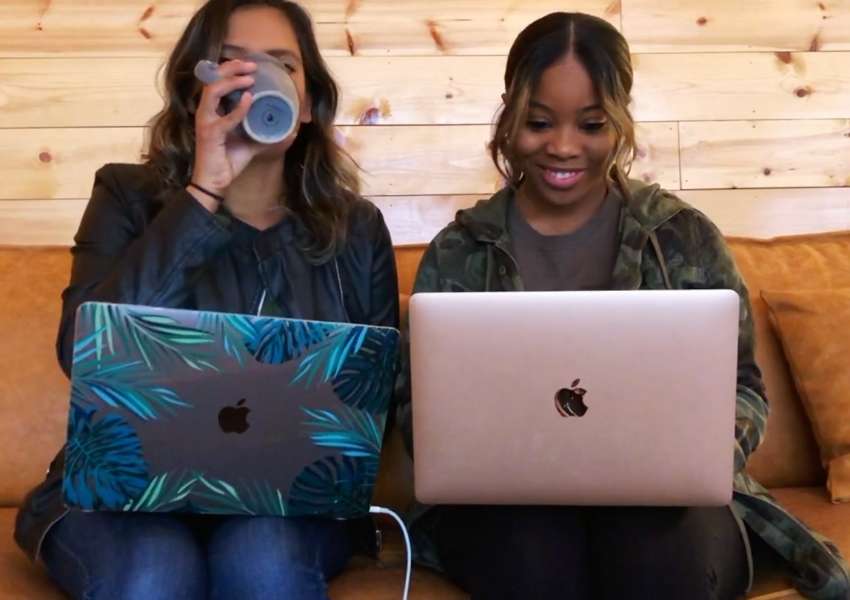 Virtual events can cost considerably less than traditional events since you won't actually be hosting any guests. Still, a budget is crucial.
Supplies, software, equipment, promotion, staff, etc. should all be accounted for in the budget–even if it's only $100. And more importantly, stick to it! Having a budget makes you more aware of what you're spending and helps you determine if it's ultimately worth it.
There are some great resources out there like Hello Endless that can help you build your budget if you are new to the process. Utilize them to make sure nothing is being left out.
How Early Do You Need to Plan Virtual Events?
This is going to depend completely on your type of event. If you're planning a larger virtual event with more presenters, you'll probably need to start earlier (at least 3 months). This gives enough time to make sure all pieces are in place.  
Most virtual events can be completely organized in just a couple of weeks though. Just make sure you get started with enough time to get the word out.
Are You the Star or Do You Need to Find the Talent?
Once you decide exactly what you want your event to be, the next question should be relatively easy to answer.  Who is going to be featured in this event? 
If the plan is to simply film yourself, easy, simple, let's do this! However, maybe consider the possibility of turning your one-time event into a series. For the next event, invite another expert to join you, or maybe a friend that you hope to share something new with.  
If your event is starring someone else, you'll need to figure out exactly who is going to be your feature (or features). 
Make a list of your top 3 picks for the role. Start by reaching out to your top contender, and move down the list as needed. As you begin your search, check your budget and see how much you can offer your talent. Determine upfront if you will be asking them to offer up their time for free.  
If you don't have much of a budget to hire someone, keep in mind you may not get your top pick. That's alright!  There are so many talented up-and-comers out there that would love to trade their skills for some publicity or a way to reach a new audience and get their name out there.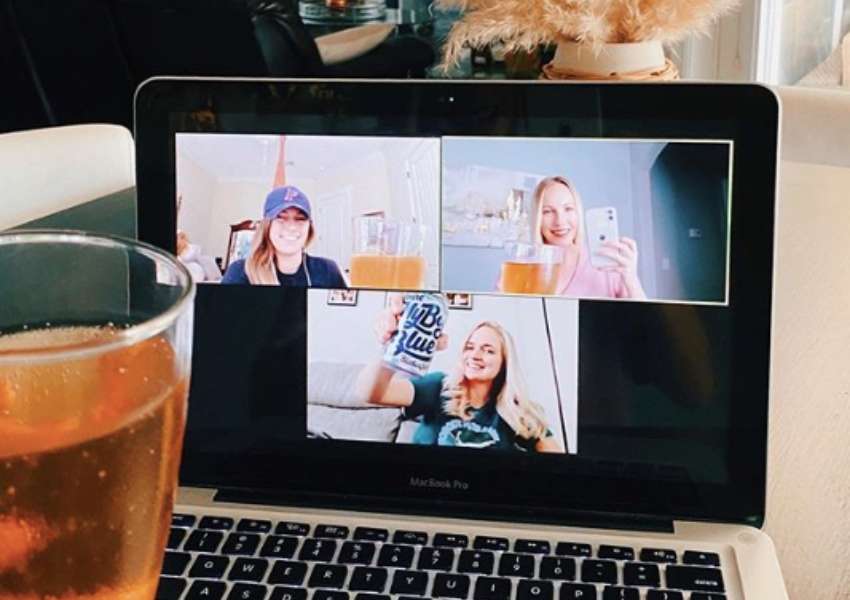 Platforms for Virtual Events
There are tons of platforms online to help you with your virtual event.  Everyone is pretty familiar with Facebook and Instagram Live, but there are tons of
other options
available to use.  
Start doing some research and see which one best suits your needs. What features do you want? Do you need to control who can access the event? Will you need multiple streams going at once? 
If you have budgeted for some type of software, there are some really great options out there that will allow you to tailor the experience specifically for your needs. Determine which features are on your "must-have" list and how many people you expect to attend, then go from there.  
People all over are becoming more familiar with
Zoom
. Their "Large Meeting" platform enables great features like registration, chat, breakout rooms, and more. If you plan on having more than 10,000 attendees, you'll need to upgrade to the "webinar" option. For most events though, the large meeting platform offers a great setup for connecting virtually.  
If you have your heart set on a smaller event with a mostly one-sided interaction (like a class, announcements, or show for example) you can get started pretty quickly. Live streaming to your audience via Facebook, Instagram, or Vimeo are definitely good options. 
Keep in mind that these social channels are great for easy setup and viewer access, but they will definitely set a different tone than an event hosted on Zoom or
Adobe Connect
. 
If you're hosting an event for professionals, you'll probably want to utilize a platform with more features.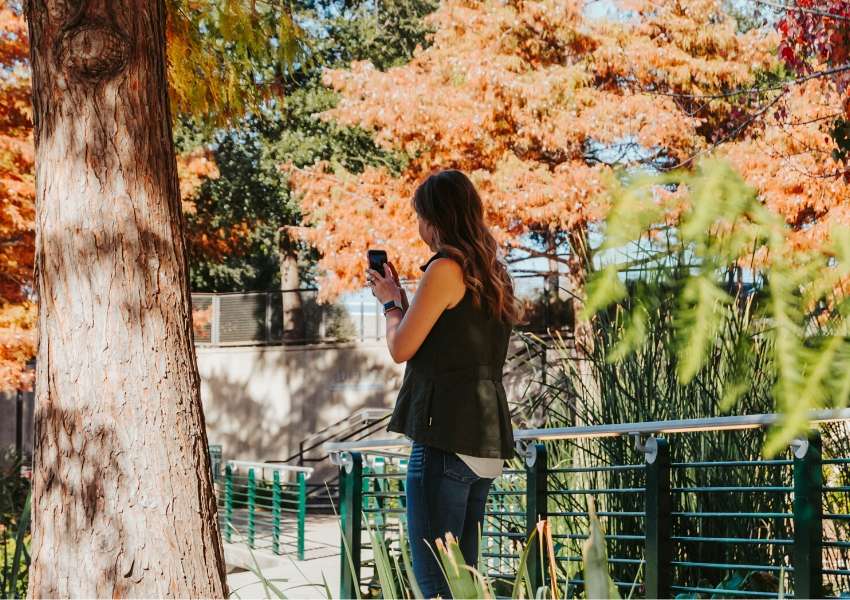 Promotion for virtual events may be more important than it would be for a traditional event. No one is going to see a crowd of people, wonder what is going on, and then just stumble across your event. 
Attending is going to be purposeful.  Make sure your audience has a chance to hear about your event and make plans to attend.  
Since this is going to be online, that's where you need to focus promotion efforts. Start with any social platforms you already have established. If you have a strong following, you can share info on your page and ask friends/ followers to share it on their page. 
To reach people beyond your current followers, you can promote or boost posts directly from Instagram and Facebook.
If you really want your money to go the furthest, consider putting a portion of your budget to promote with a company like
UNATION
. We can create a customized plan across multiple channels to reach maximum qualified visitors. 
No matter your promotion strategy, make sure you start getting the word out as soon as you have your details finalized. You don't want to miss any chances of getting your event in front of people.
If this is a small operation, you can probably set up an area in a single room. Make sure the space is clear of any unnecessary clutter, and you have a clean background area. 
If what you're planning requires more space, make sure you have access to the location for your event and for a dry run beforehand. If this is a public space, you may need to check with the proper authorities or property owners to see if any special permissions or permits need to be obtained before proceeding.  
Virtual events are great for so many reasons, but one of the areas where hosts may struggle is audience retention and
engagement
. 
At a traditional event, it's unlikely for someone to get up and walk out in the middle of a speech. Sure, it happens every now and then, but it's a whole different story online. If the viewer is not being entertained or informed by what they are seeing on a screen, it's way easier for them to just click the little X and move on with their day. 
Make sure your content is relevant to the audience, and if at all possible, make it interactive. One of the easiest ways to do this is to have some sort of chat bar or message board. This way viewers can ask their own questions, make their own comments, or reach out if needed. 
If you make this an option though, please keep in mind that you need to address the comments coming through. It may be worth it to even have a staff member dedicated to this job. 
People will quickly lose interest and click the dreaded X if they feel like they are being ignored or that their presence is unimportant.  
Make Sure You Do a Test Run
Just because you're a rookie doesn't mean you are destined to make rookie mistakes. Make sure you do a test run!   No matter how prepared you think you are, "just winging it" is not the way to go. 
Make sure you're familiar with your platform. Ensure all equipment is functional. Verify the audience is getting a good, crisp picture of what's happening on the other end of the link. 
If you need to upgrade your internet connection or add additional features,  you definitely want to know ahead of time. This way, you can minimize the chance for unwanted surprises on the event day.  
Get Started on Your Own Virtual Events
We're excited to see the places that virtual events take us in the near future, and we love seeing the adaptability that companies are showing.  
The thought of being able to share your event with people from all over is amazing! Even if you're organizing a traditional event, you have the potential to reach a new audience or create an additional revenue stream by taking it online. 
The steps for getting your event online and making it successful are definitely different than a typical event. As long as you have a clear vision, do a test run, and engage the audience, you will be able to pull it all together successfully though.