People have always tried to come up with new and effective methods of advertising: blimps, tattoos, scholarship competitions. Businesses have thought up all sorts of creative ways to spread the word.
One of the more recent methods that have gained a ton of popularity in the last couple of years is using influencer marketing. We want to help you host the perfect influencer event to bring together familiar faces in your community and your brand.  
Embrace Influencer Marketing
Companies have realized that endorsements aren't just for professional athletes and celebrities. People and accounts on social media have some very loyal followings. 
Users have chosen to follow these people because they like and trust them.  If they recommend a product or a restaurant, their followers are likely to perk up their ears and pay attention. Traditional ads are great for reaching a broad audience, but of those individuals, how many actually translate to customers? 
When a business decides to hire or collab with an influencer, they are reaching a targeted audience that has already expressed interest in similar content. These are the individuals you want your business to get in front of! 
On top of being able to spread the word to the right audience, most of the time it will also cost you significantly less than running an ad on television, the radio, or claiming a billboard. 
You are paying to get it in front of a much smaller, but much more valuable, audience, and you don't have to pay for all of the exposure you are getting with people who simply don't care what you're selling. It's already a great deal when you think about ROI, but many of the influencers that are open to sharing about your business are willing to trade goods for services, so it may not cost you much at all! 
Get to Know Influencers in Your Community
It is good to know your network.  Spend some time looking for influencers in your area that are posting content similar to yours or that you could see an easy collab with. People are following them because they enjoy seeing the types of things they are already posting about. 
Make sure it is aligned with your brand.  Restaurants look for local experts or foodie in your area. Boutiques, look for lifestyle bloggers. Gyms can track down the top fitness influencers. Just try to make sure that their audience consists of people you would want to work with or that you would love to see at your business. 
If you aren't sure where to look for influencers in your community, start out on Instagram.  Search any hashtags that you think are relevant to your business.  Try to narrow it down to local users though.
For example, if you search the hashtag "foodie", it is going to find over 150 million posts from all over. That's not helpful! Try "Houston Foodie" instead. It is still going to pull up TONS of results, but at least these are all in your area! Start looking through the top posts to find people you would like to work with. 
You can also search "places" on Instagram to find accounts worth reaching out to. Try your city, or it may be obvious, but start with your own place! If you're an established business already, odds are that someone has probably tagged their post at your location. Start with the people who already know what you have to offer.  Do you want to work with any of them?  You know they already appreciate what you're doing enough to want to share it. 
If you reach out to them, it's likely they will be receptive to an invitation to an event or a collaboration.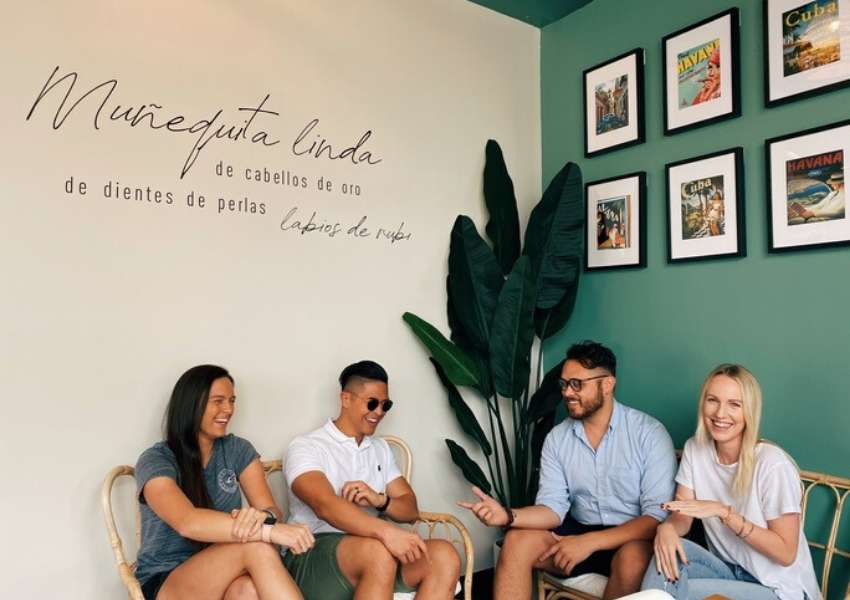 Get Ready to Host Your Influencer Event
Now that you have built a list of individuals you would like to work with, let's start planning an event to make those real-life connections! 
Influencers typically love being invited out to events. It makes them feel special and valued as well as gives them an opportunity to network with others in their community. 
What kind of event do you want to host?  You can keep it simple and throw a happy hour for your guests, or offer a class of some sort, but the more creative and unique experience you can offer, the more intrigued invitees will be. 
Keep in mind that the reason they have built a following is probably that they are great at creating original content.  Give them an opportunity to do just that while seamlessly incorporating your brand.
Photo ops are probably one of the most important elements. You may want to put some extra funding behind this idea when you host an influencer event.
Photo walls, booths, flowers, bright colors, etc. Give them a reason to get excited about taking pictures at your event! While you're at it, make it easy to start posting right away. Have little signs set up with the wifi password along with any social tags you want your guests to use.  
They will take care of the rest if you can give them a good setup.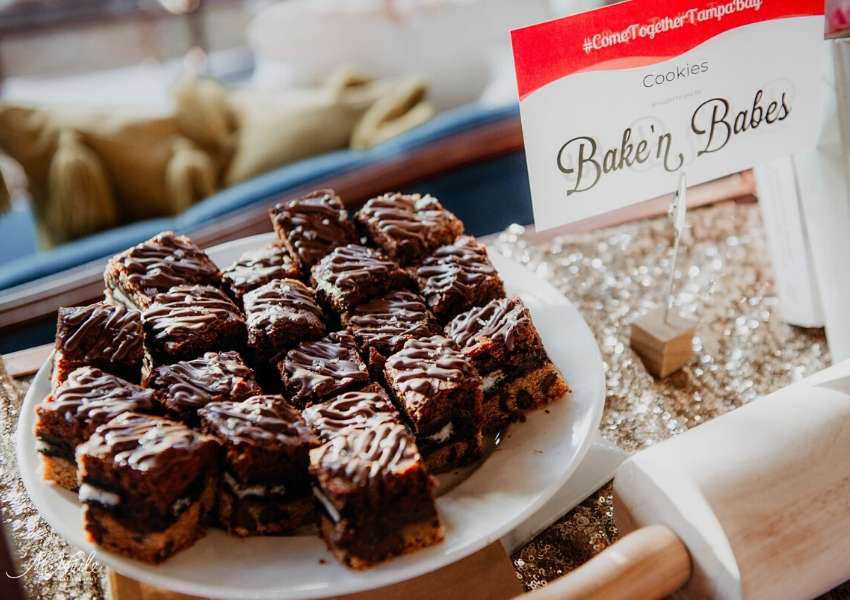 Offering your guests food and refreshments is a good way to get them to come out in the first place, and a good way to get them to hang out longer. If you own or manage a restaurant and have plans to throw an event, you can read more about restaurant-specific events here, but if you don't have access to your own commercial kitchen, you should still consider hor d'oeuvres, tastings, or samples. 
You may even be able to contact local restaurants or bakeries to see if they would be interested in helping out.  You can show them some love on your own social media pages or name them as an event sponsor. Let them know that you are putting together an event that could lead to tons of extra exposure for their business too.
Whether an influencer is a foodie or not, most of them are really good at snapping pics of whatever they're eating.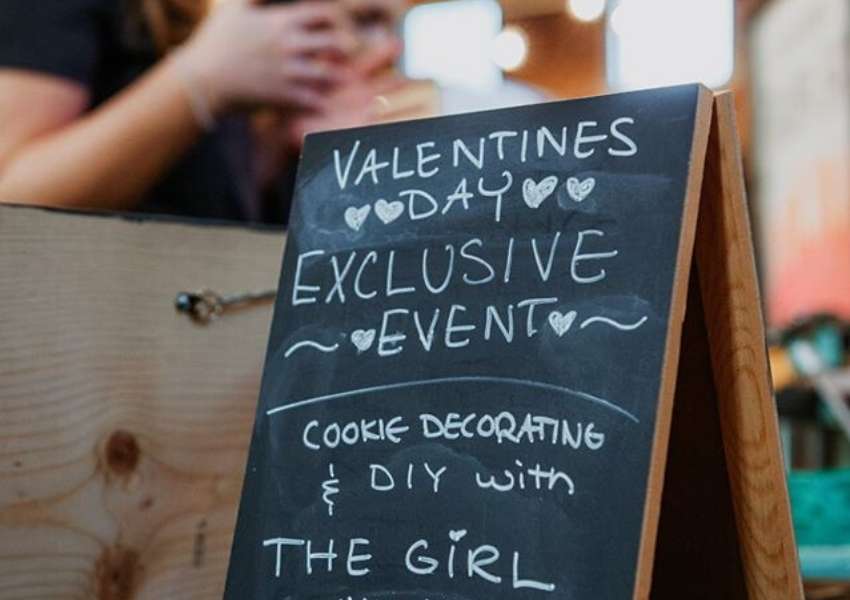 When you send out your invites, you want them to really grab the attention of the attendees. One way to do this is to promise some sort of exclusive experience. Influencers love having something unique to share. Play into that by offering something special that not everyone has access to. 
Sometimes this is as simple as coming right out and saying "We request your presence at this exclusive, invite-only event."  
If you want to offer something a little more special, maybe offer a tour or a class on "how it's made;" something customers don't normally get to see.  If you are planning on launching a new business soon, consider inviting them out for a soft opening event.  
When they have some behind the scenes insight, they have even more to share with their audience! They can create Tik Toks, stories, and even go live if they have the chance. Give them the opportunity to collect more video content and they will take advantage of it.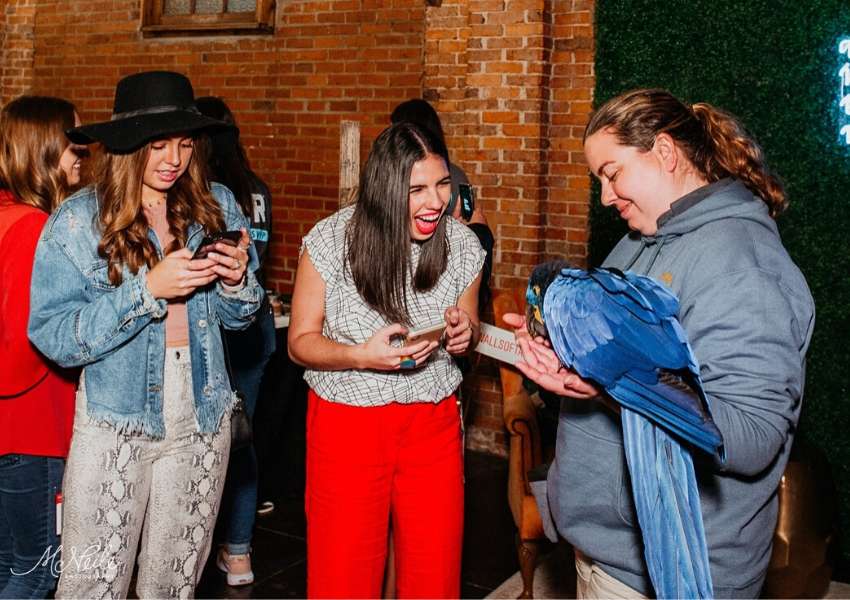 No matter what type of event you end up throwing, make sure it is engaging! Get them mingling with you, your staff, each other, etc.
Get them involved! If you have a way they can work together on something, like a game, or some type of class, that's perfect! We've all been to those events before where we don't know anyone, we end up standing out of the way somewhere and we can't wait for that point where it is socially acceptable to slip out. 
Give them a way to start mingling.  Invite them to participate in an activity, or provide some entertainment to draw their attention. Many people are more extraverted when they are around people they know, so consider giving guests a plus one.
Whatever you are doing, make sure they are involved. 
It almost doesn't matter what it is, if you are giving out free stuff, people want it.  If you can give them something they can actually use though, they are more likely to hang on to it and advocate for the brand. 
Put your product in their hands. Tell them what sets your product apart from the competition. Are items one of a kind  Does your business operate on an eco-friendly model? What made you start your business? Give them all the details.  The more you can share, the more connected they feel. 
The more connected they feel, the more they want to share too. Give them some free product once they've been educated and let your influencers fall in love with it themselves.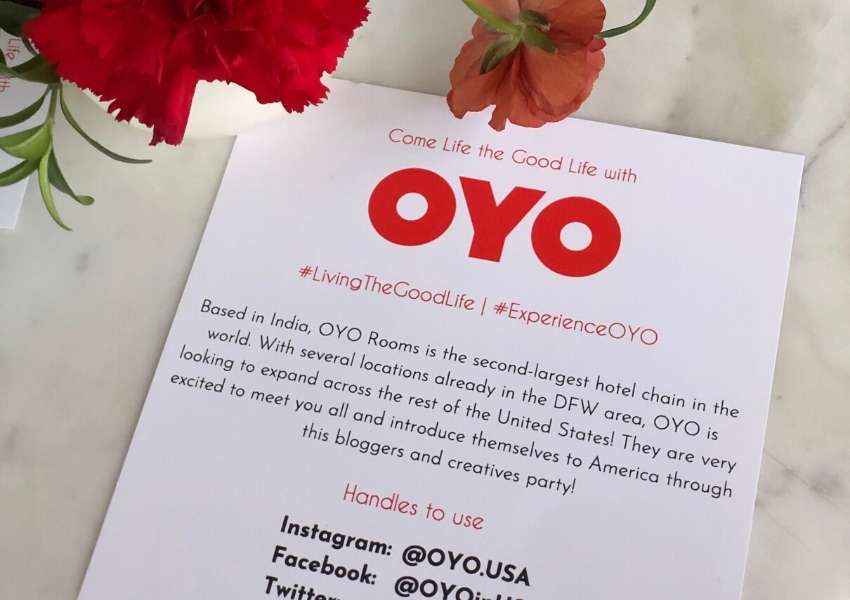 This is their thing! This is the whole reason you are throwing the event and inviting the influencers in your area!  Don't forget the most important part!  Be sure to ask your attendees to tag you, tag your business, and share across social platforms. This is your endgame, so make sure your efforts are rewarded. 
It is up to you if you are going to require a minimum commitment of social posts for you attendees, or if you are just going to give influencers maximum opportunities to share on their own, and give gentle reminders while at your event. "Be sure to tag us!" "We'd love to repost your content." Or you can have signs posted with your social handles and reminders. 
Both methods are common practice so you just need to determine what you are comfortable with. While you are out there mingling, get to know some of their handles as well so you can tag them too. 
When they are tagged, your post will show up on their page.  Just another way to reach a new audience.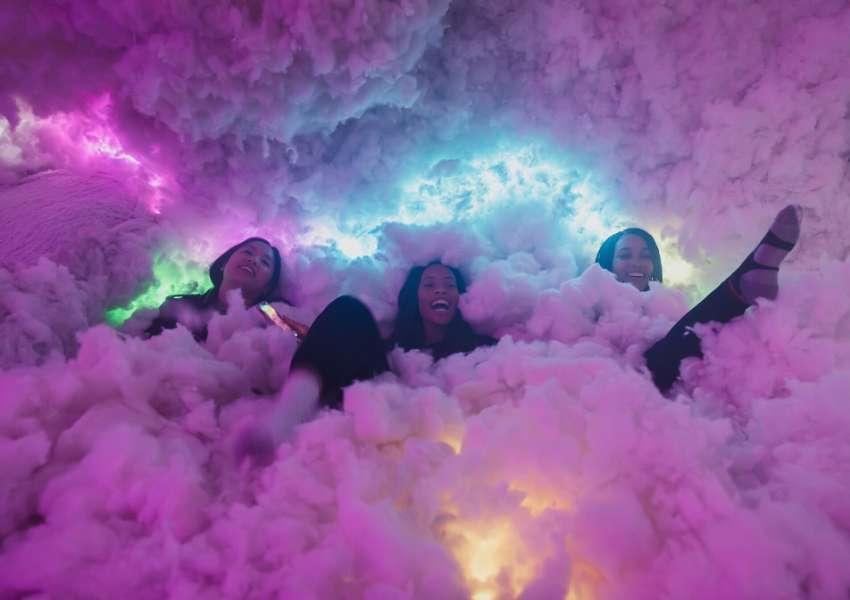 So get out there and pull together your own influencer event! Get to know the familiar faces in your community and get your guest list together. Plan an event that intrigues your invitees. Make it irresistible! 
Once you get them there, make sure you have a plan to get them engaging with one another, you, and your product.  The more you give them to share, the more they will. They are good at taking pictures, selfies, and video, so give them every opportunity to do so while incorporating your brand and spreading the word about your company. 
This is the whole reason you are organizing this event, so make sure you get your guests to share your information with followers. Make it a requirement that they share x amount of posts, or just give them reminders to do so once they are present.  
Don't be intimidated by this new form of advertisement. It has so many benefits, and it is a lot more accessible than people think.  You have the tools to throw an amazing event and get started with your own influencer campaigns, so get to it!