At UNATION, we aim to find the easiest and fastest ways for people to explore their cities. If you like going out and exploring your city, or you're looking for something unique to do, we've got tons of recommendations for you–and we know it's sometimes tricky putting plans together. That's where our new UNATION Experiences come in.
Now, you're probably asking what "Experiences" mean…let us tell you!
In short, Experiences are a unique "bundle" of activities and deals you purchase together at one time–it's a curated itinerary around an activity or event that you don't have to plan it out yourself!
Each Experience is curated by our local teams, pairing up fun activities like a group fitness class with refreshing smoothies and protein bowls from nearby shops that can be enjoyed after the class. Or maybe you're looking to put a fun spin on date night with drinks and appetizers from a local restaurant paired with a game of bowling. 
No matter what it is, Experiences provide an easy way for your to get out and have some fun!
When can I purchase an Experience?
Right now, Experiences are curated manually by our team in small quantities to ensure we provide the best activities possible for users. If you're interested in what Experiences might be available near you, follow your local UNATION social media pages and keep an eye out for any announcements.
Once an Experience is dropped, you'll be able to purchase–just be sure to do it quickly, before the sell out!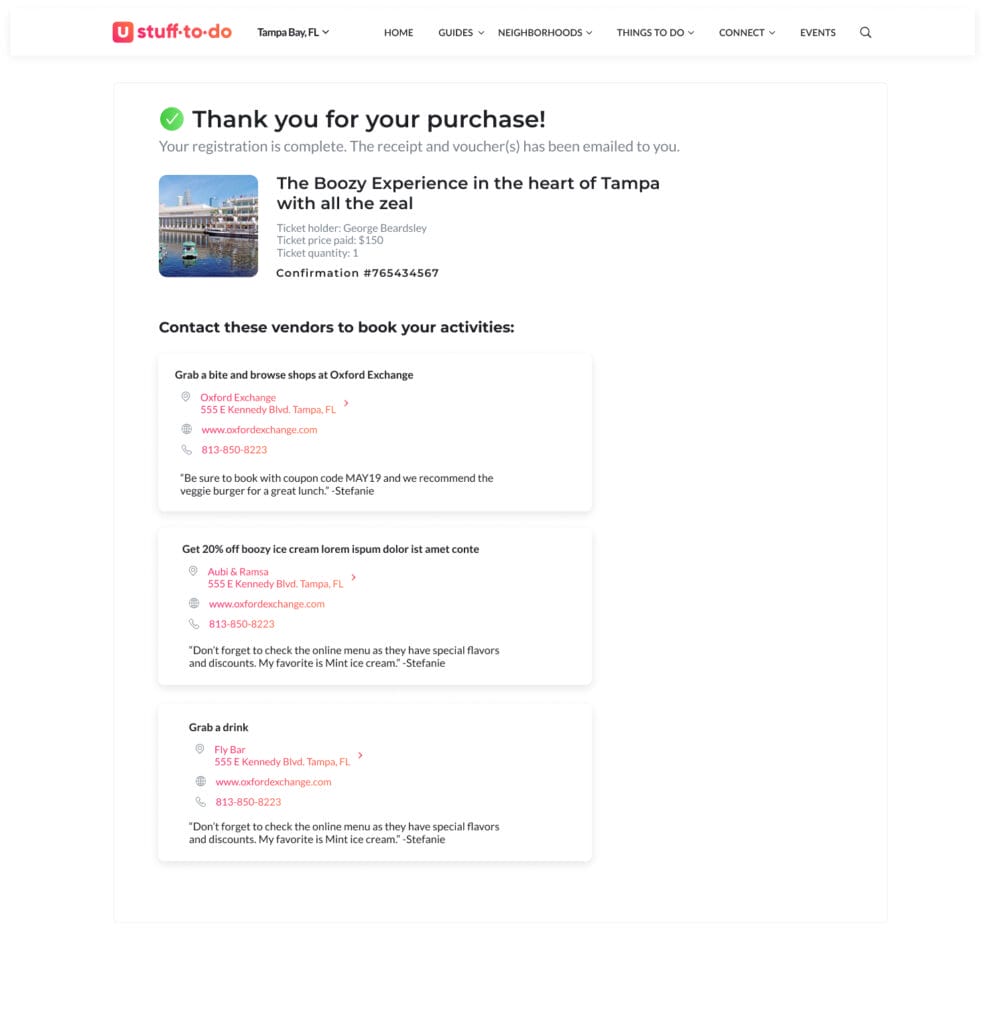 Once your purchase an Experience, you will receive the voucher, via email, that you will have to show to the business upon arrival in order to redeem. Some businesses may provide a specific code to redeem their product or service, which will also be provided in the voucher.
Once you've redeemed the voucher, enjoy your Experience!
Try an Experience out for yourself!
Like we said, keep an eye on your city's social pages for announcements on upcoming Experiences and try one out for yourself! It's a great way to enjoy things to do around your city without stressing over the planning. 
Keep any out here for more updates on cool features, new launches, and more fun things the UNATION team is working on to make finding events and activities more accessible for you.