Custom CTA Advertisement on the email receipt and ticket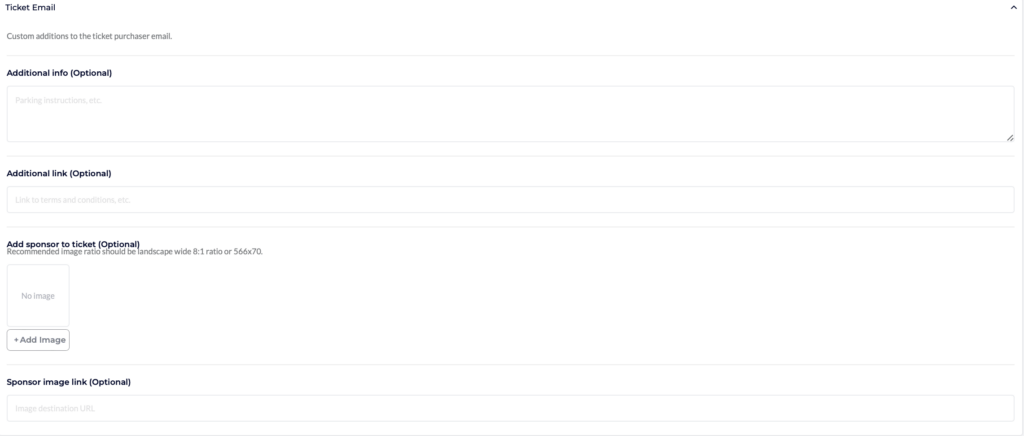 You can now add a custom, clickable ad to your UNATION email receipts and tickets. Under the event editor, look for the Ticket Email section. Fill in the desired fields to populate the form. 
Tip: the ad is an 8:1 ratio, so make sure the image you add will work with that sizing.
Add bulk quantities of comp tickets at one time
You can now send a bulk amount of tickets to a single user. Under your event attendees list, click the email address of the person you wish to send the bulk tickets to, and add the number of tickets being sent.
Add collaborator accounts to manage the event and attendee check-in
You now have an option to add collaborator accounts to your UNATION event. This lets sub-accounted help manage the event details and check-in attendees.
To add an account as a collaborator simply add their email as a collaborator under the Collaborator tab in the menu. This will give that person access to your events, as well as help with checking in attendees during the event.
Tip: If the email has a UNATION account already associated, they will get immediate access to the event management. If they don't have a UNATION account, they'll receive an email asking them to join to get access.
UNATION makes finding things to do easier
To discover more things to do around your city, be sure to download the UNATION app and check us out on unation.com. Keep checking back, we're continuously dedicated to making it easier for users to find, create, and share experiences they love.