Ready for some good news? UNATION's ticketing admin has some new updates. From filter features to custom reporting, this streamlined user experience is sure to excite all of the event creators out there.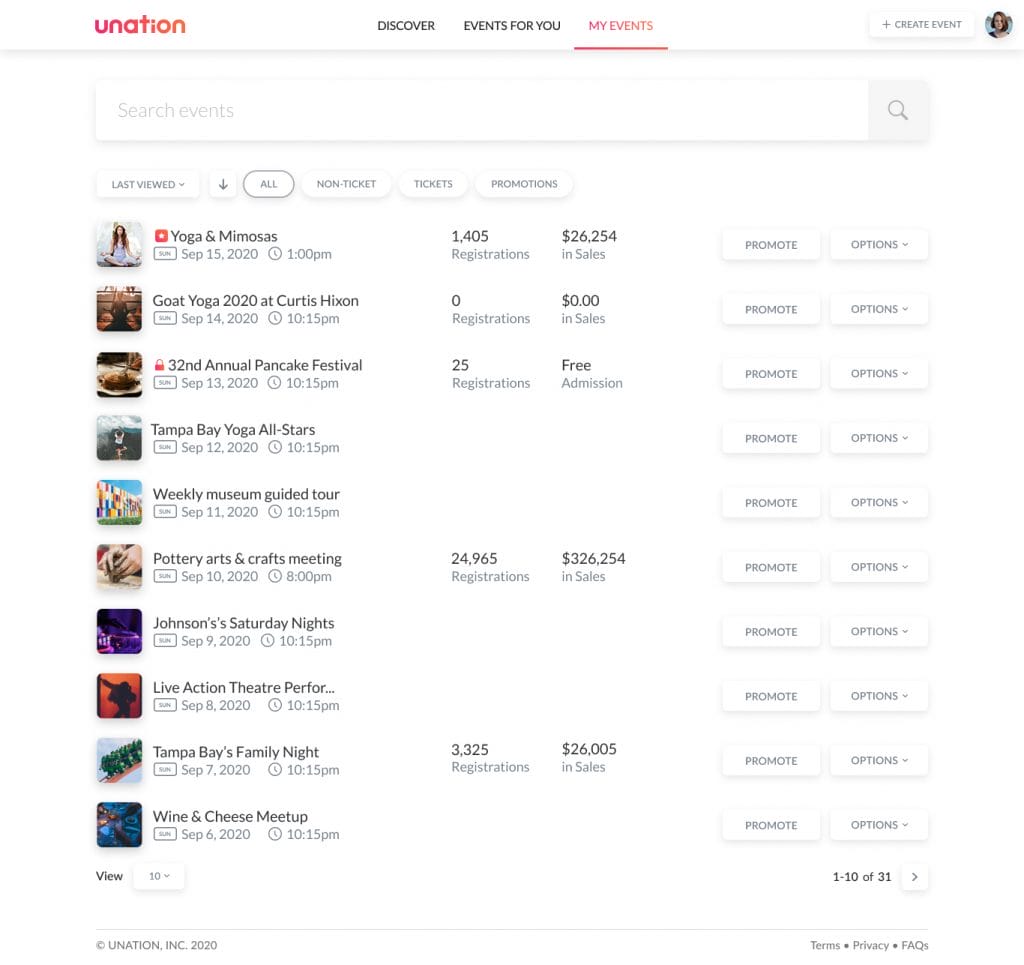 Now in a list view, find and manage your events with ease. Filter through all of your ticketed, non-ticketed, and promoted events in just a few clicks. Organize your page view even more by filtering for events by last viewed, alphabetical, and dates.
Under the "Options" button, view all registrations (for ticketed events), view or edit events, and cancel or delete an event without having to be in the event view.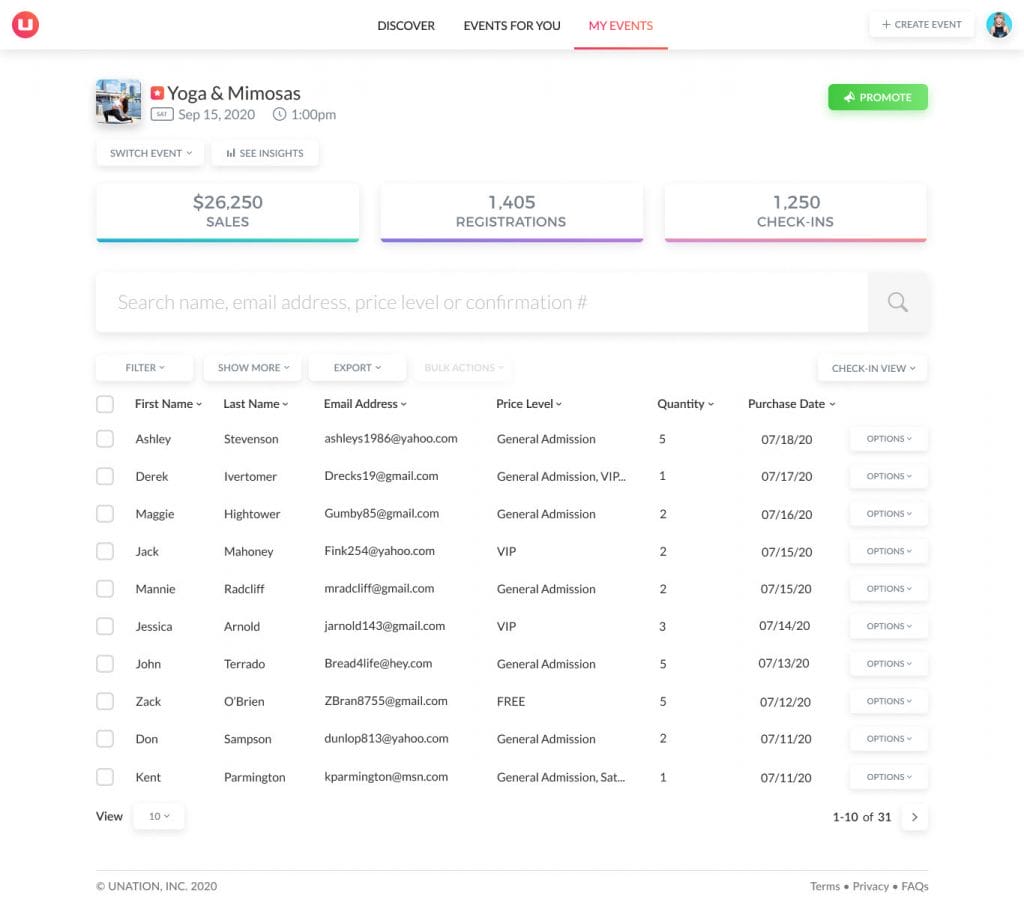 While managing registrations, you can now view the number of sales from the event, the number of registrations, and the number of check-ins. Sort through your registrations by the event attendees, applied promo codes, and refunded tickets.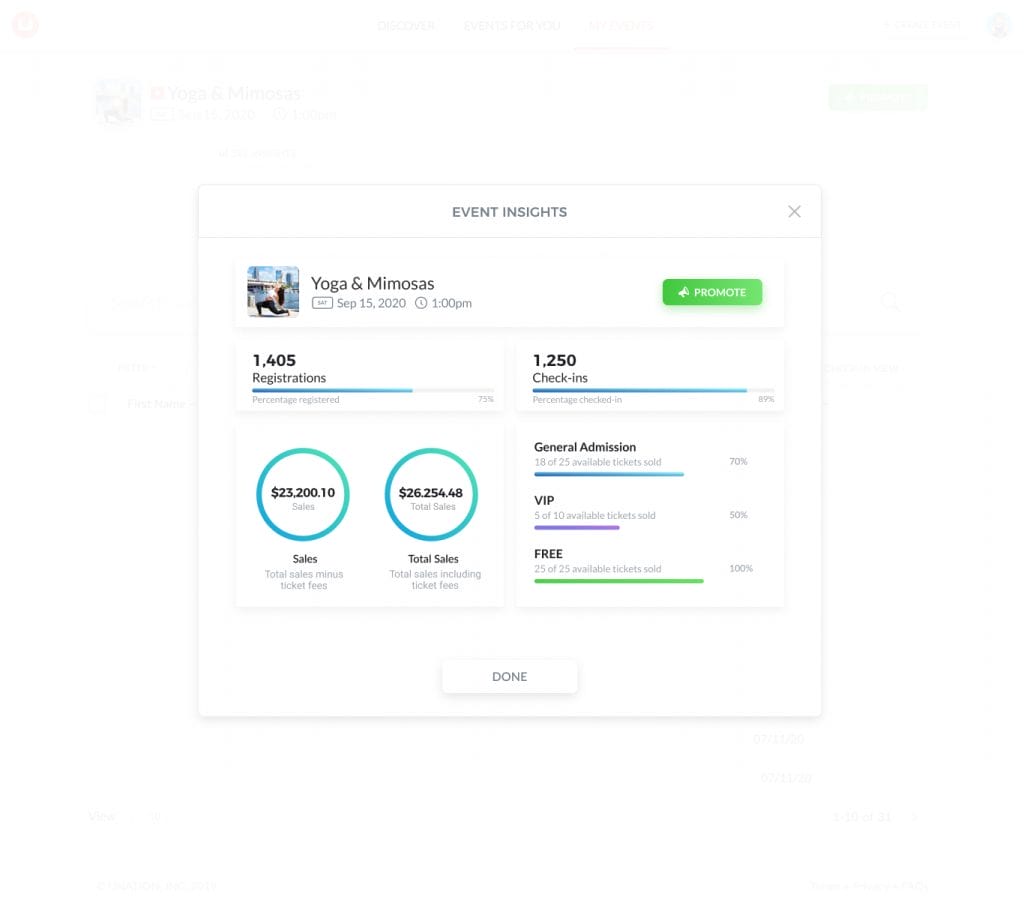 For a more in-depth look at the event, click the "Insights" button. Features now include:
A breakdown of total sales, with and without the ticketing fees included

Percentage of ticket sold at each level

Easy access to 

UNATION promotions
Manage individual registrations easily by viewing tickets and registration information, resending confirmations, receiving new payments, and issuing refunds.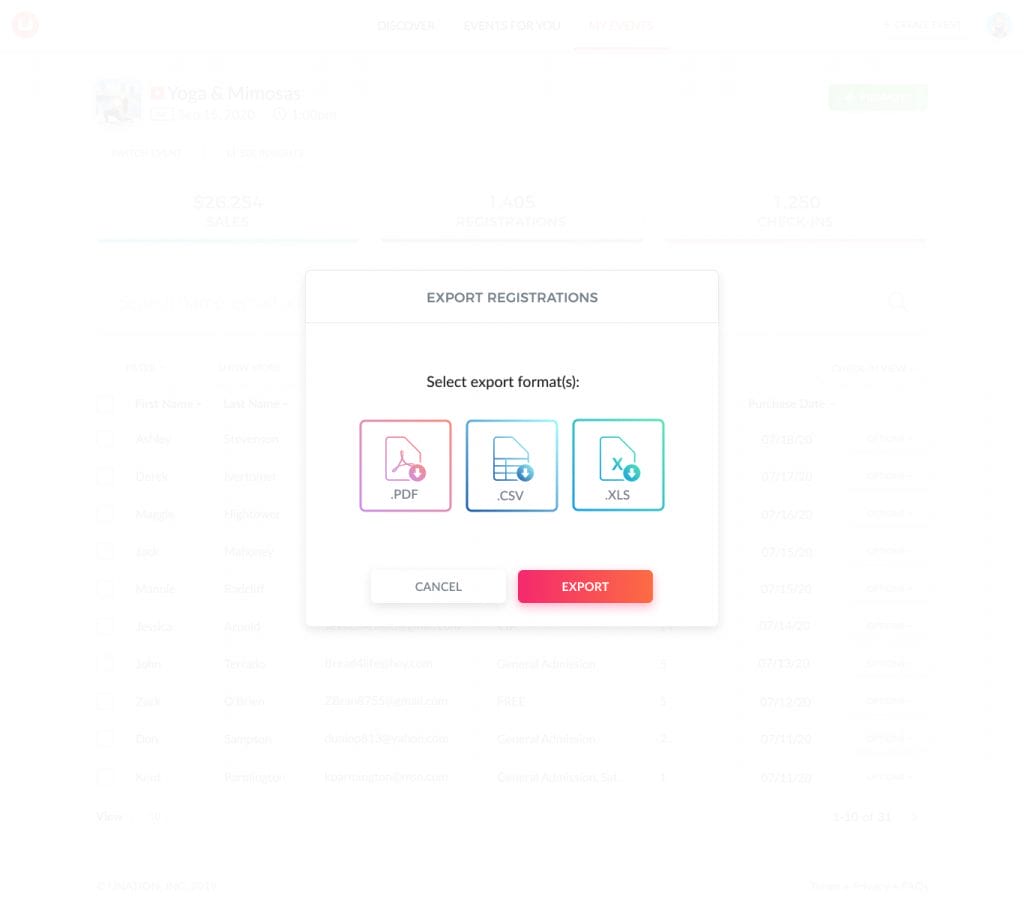 Using the "Show More" button, filter through registrations based on additional fields like t-shirt sizes, phone numbers, and location.
With the additional fields added to the report, quickly export your list of registrations with all the details you need.
Another new feature is bulk actions. Before, all emails and refunds were done individually. Now, you can send confirmations, emails, and refunds in bulk!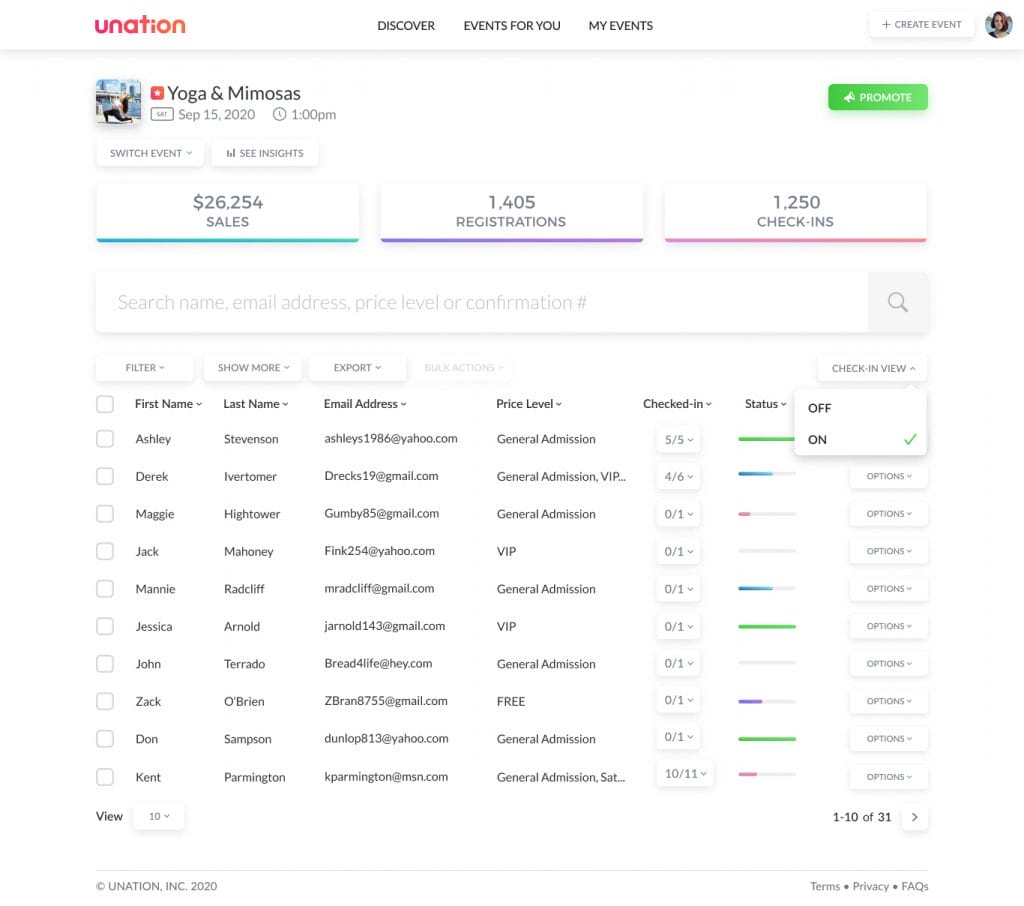 If you're not using the check-in app, or want to have a backup on the day of your event, you can utilize the new check-in view from the ticket admin. Like the registration view, see all relevant information like name, confirmation numbers, and check-in status to ensure that checking in attendees is a breeze.