If you own a restaurant and you aren't already using social media marketing to promote your place, you are missing out!  It is free, easy to update quickly, and engaging. When you are a small business, we know that every dollar counts. If you can save a buck on your marketing plan, we know it can make all the difference.  
Social media provides a multitude of outlets for you to reach new audiences.  From pictures to podcasts you can perfectly curate how you want to represent your restaurant, and start drawing in new clientele.   
When you are putting together your restaurant management plan, social media should be a part of that plan. 75% of people ages 18-26 look for recommendations on social media before making their decisions according to Econsultancy.  That's huge!  
When trying to reach a new audience, this is probably a key group that you should be targeting.  Most individuals in this group don't mind frivolous spending when it comes to a night out with friends or a fancy date night.  
This is especially true if their plans include a place that they have seen on social media, and can't wait to share themselves. Your presence on social media can certainly create hype that will draw them in.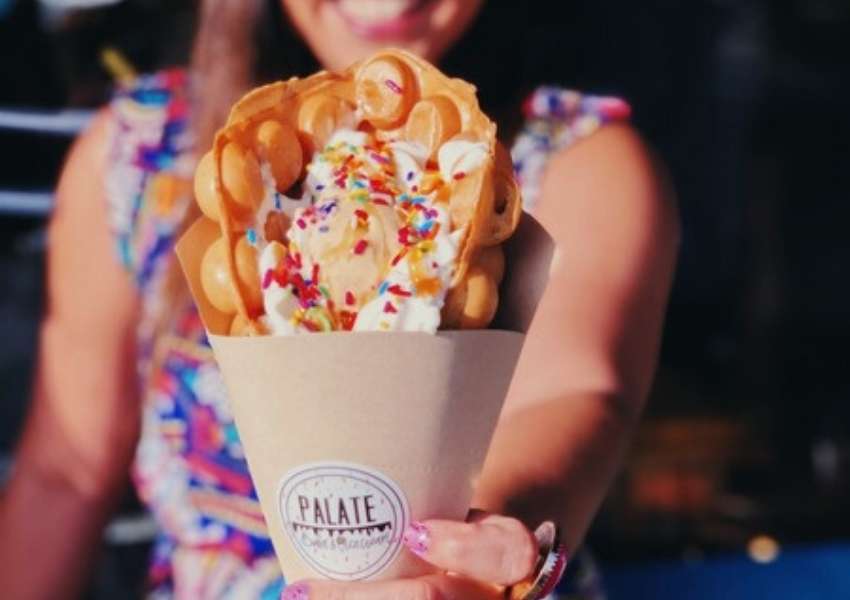 Before you start reaching out to your community, you need to make sure that your accounts are optimized. Make a great first impression! Think of when you were first opening your doors.  
Did you invite out patrons to see the new place as soon as the drywall was installed? No! Odds are, you waited until everything was in place, the aesthetics were on point, and you felt proud for people to come see what you had to offer.  Your social media presence should be the same!
When you begin driving traffic to your channels, make sure that you fully optimize your platforms. The two most popular forms of social media for restaurants right now are Facebook and Instagram.  
If someone wants to know more about your place, odds are, this is where they will start. About 80 million images are shared on Instagram every day.  Around 700,000 pieces of content on Facebook every minute!  We want to make sure that your pages can hold their own and don't get lost in this vast collection of images, videos, etc.  
The average time spent exploring a page drastically drops off if your page is out of date, images are poor, or if you have very little info about your business.  When you are setting up your accounts, make sure you fill out as much information as you possibly can: contact info, address, hours, everything!  
The goal is to make it as easy as possible for the customer to find whatever it is they are looking for.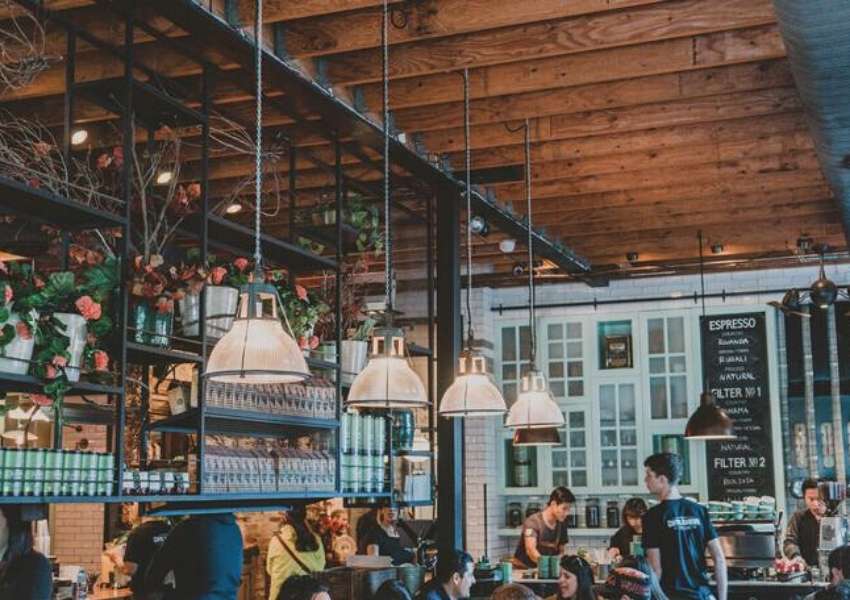 Optimize All of Your Posts Too!
When we talk about optimizing your content, it isn't just about your profile.  Every post makes a difference too.  You are putting in the work to get your content out there, make sure you maximize your reach!  
Don't simply throw up a delicious looking picture of a brownie and all you put in the caption is "YUM." You arent going to have a great amount of reach.  In fact, most of the time, the only way people will see your post is if they are already following you.  You most likely won't draw in any new faces. 
Hashtags are an extremely useful tool in getting your content in front of new people.  Start by using the hashtag for your city, what kind of cuisine you're serving up, maybe your neighborhood, the name of the dish, #foodie, etc.  There are countless tags that you can use.  Experiment some.  See which ones gain you the most traction and use those most frequently.  
You can also tag people or accounts. By doing so, you will show up on their page in the tagged photos section. Bam! You're now getting exposure from all of their followers!  It is definitely easiest to tag people you know, but there are other ways to incorporate this into your social media marketing. 
Once you cover people you know, tag people you want to know.  Are there accounts like Stuff to do in Houston or Stuff to Do in Jacksonville in your area? Find the accounts that have large followings and are creating content in your city.  
Top accounts with focuses on lifestyle, food, and events in your area are going to be your best bet. Get to know who these accounts are and start engaging on their posts as well. When you tag them, they may even be inclined to reshare your picture on their page and give you a little free promo!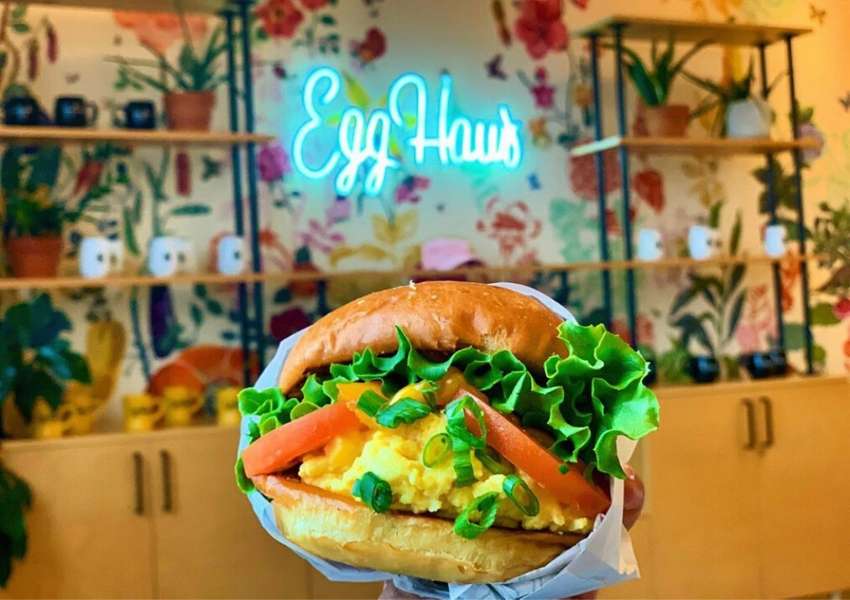 Consistency is key! I'm sure you have heard of the algorithms and the everliving quest to please them. Consistency factors in heavily across most platforms. This just means, if you can post daily or at least regularly, the platform will rank you higher. When your page is recognized as higher ranking, the platform will put your page in front of more people.  
Most of these algorithms also appreciate new content. So, when you post something new, it gets priority over something posted yesterday.  You can easily see how this would be an issue if you're only posting once a month.  Help people discover you easier by continuously sharing new content so your page will appear in their feeds.  
On top of pleasing the robots in charge of rankings, posting consistently will build trust and confidence with your followers. If you have nothing new to share, why are they going to continue checking your page? Furthermore, if they are just discovering you, you want to make sure you have plenty of mouth watering images going up on a regular basis to entice them into visiting.  
I'm sure at this point you have noticed the trend in people not wanting to actually call businesses to verify information. It is real. People would much rather text or look up the information themselves.  
This makes it critical that you have the appropriate information easily accessible.  Right now, we know that everything is very up in the air and businesses are open one day and temporarily closed the next.  If you are open, make sure your patrons know it!  If the last thing you posted was 2 weeks ago, that's not recent enough.  
Shoot for daily if you can, but make sure you are on top of it. That's one of the best things about social media marketing…it is so incredibly easy to update!  Take advantage of it.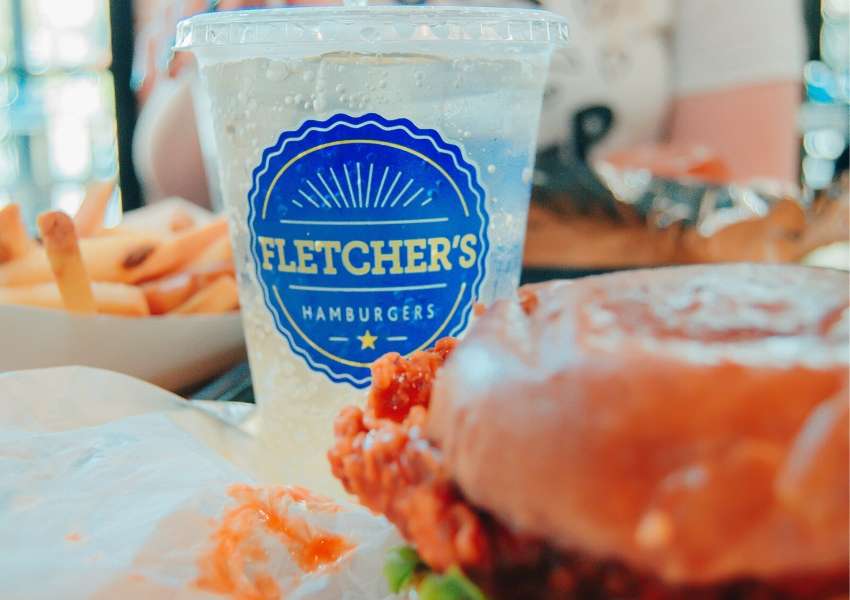 Make Sure Your Photos Pop
Once your page is created, you MUST have images! I can read your menu offline, and think it sounds pretty good. However, if you post a stunning picture of your signature dish, then I am going to decide "I want to try that for dinner!" 
I am also going to be picky about it though. If you post this dish, and it has a bunch of grey tones, or if the image is blurry, it is not going to draw me in.
Aside from the plates you are dishing out, if your restaurant has an appealing aesthetic, it will instantly increase your "shareability." If you can create an Instagramable space, it is going to go a long way with your social media marketing efforts.  
You may not be an expert at taking pictures and doctoring them to make everything look like something straight out of the Food Network. That's alright!  There are tons of apps out there to help you with this. 
Remember, this is just another form of marketing, so if you need to invest a little into an app that is going to make your content pop, it is worth it.  Some of our favorites are Lightroom, Mojo, & Canva.  
If you are still struggling, ask your employees for help. Odds are, many of them have been active on these apps for quite some time now and they are extremely familiar with them. Your employees are a resource, and they will more than likely be eager to help. Give them some guidelines if you like, just to make sure you are staying on brand.  You will be amazed at what they can come up with.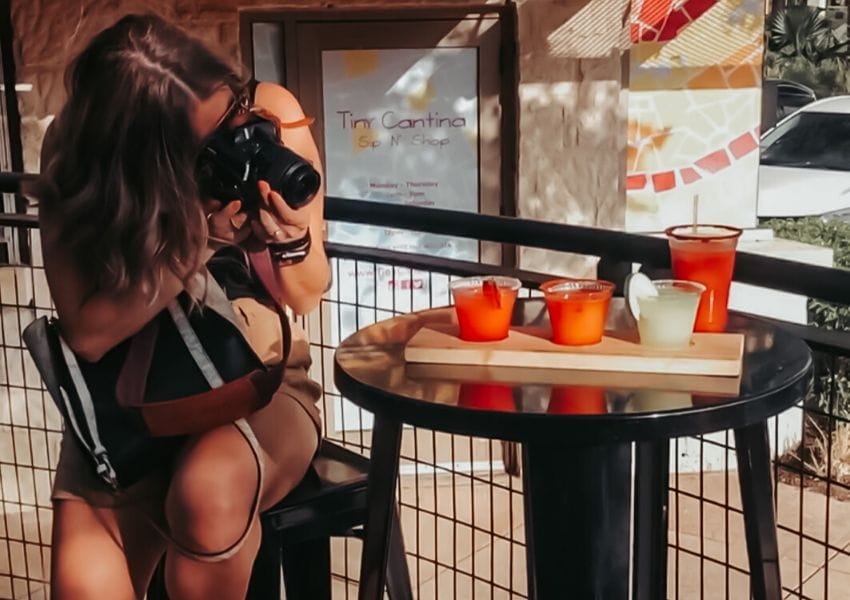 If you haven't heard of influencers yet, it is time to crawl out from under that rock my friend! Influencer marketing is a subcategory of social media marketing and has quickly gained popularity for all sorts of companies. The idea is that when you advertise with these individuals, it is more like talking to a friend.  
People feel like they know them, and trust their honest opinion.  So, when they mention the great little bistro down on 8th St, their followers pay attention.  
There are several ways you can jump into this new wave of marketing (and thankfully, they are all relatively cheap). First off, you can simply find someone you would be interested in working with and then just reach out to them.  You can offer a complimentary meal, happy hour drinks + snacks, or a private tour.  
Make it worth their time, but you don't need to go crazy to get started.  If you want to go big, however, consider throwing an influencer event.  This is going to require a little more planning, but can certainly pay dividends if organized right!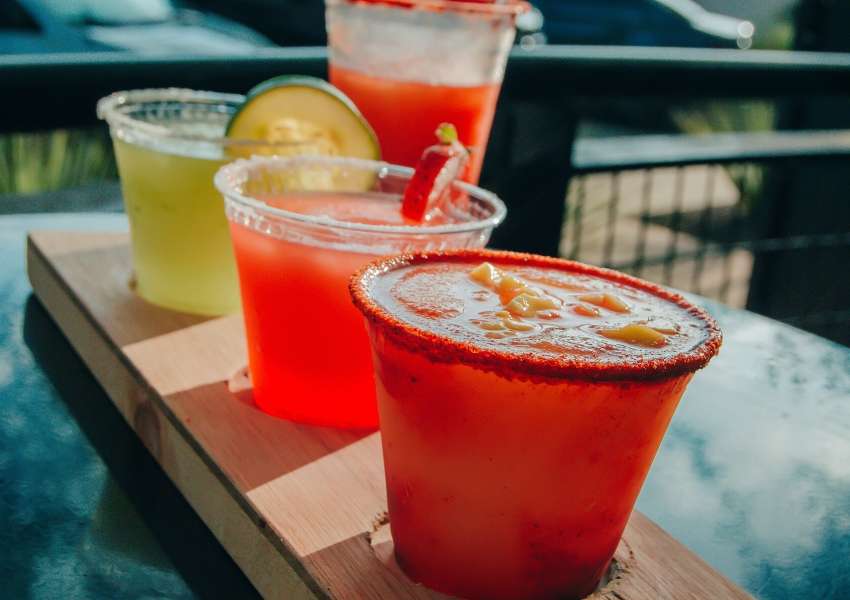 I'm not going to sugar coat it.  Right off the bat, using your social media to go live can sometimes be discouraging. Overall, engagement isn't great (even for accounts with hundreds of thousands of followers). It needs to be a time of day that works for everyone, and you need to keep your audience engaged.  These can all be challenging, but keep in mind, the benefits of going live reach beyond that initial stream.  
Although you may not have many people tune in for the actual live stream, you can post the recording to your page. That way more people can watch it on their time.  In doing so, you've created new original content for your page!  We know by now that gets you bonus points with your audience and the algorithm robots.  
These robots also love it whenever you use their Live tools. So even if you don't have a huge showing, it is still helping your page because they are ranking you higher. You may only see 10 people following along with you, but the more you go live, you will probably notice an increased engagement on other posts and on your page.  
When you stream events, news updates etc. from your restaurant, it is another way to build trust with your audience. You clearly have nothing to hide.  You are putting an unedited, unfiltered version of what you have to offer out there, and people will respond.
 If you manage to keep up with this regularly, or establish a weekly time you will be going live, you can also build up a following.  It is easier for people to keep up if they know when to expect you.  
But what will you share?! Some of the most popular shows and webisodes out there are follow along recipes. Do you have a special sauce?  The best tortellini in town?  Are you a macchiato master? Show off a little! Cooking with your audience is a great way to showcase your offerings while keeping the audience engaged.  
You could also do a tour of your kitchen, "meet the chef", or show off upcoming specials.  This could be a great opportunity to invite out one of those influencers we mentioned before. You could both stream on your own accounts (or go live together). This would give you access to their audience as well.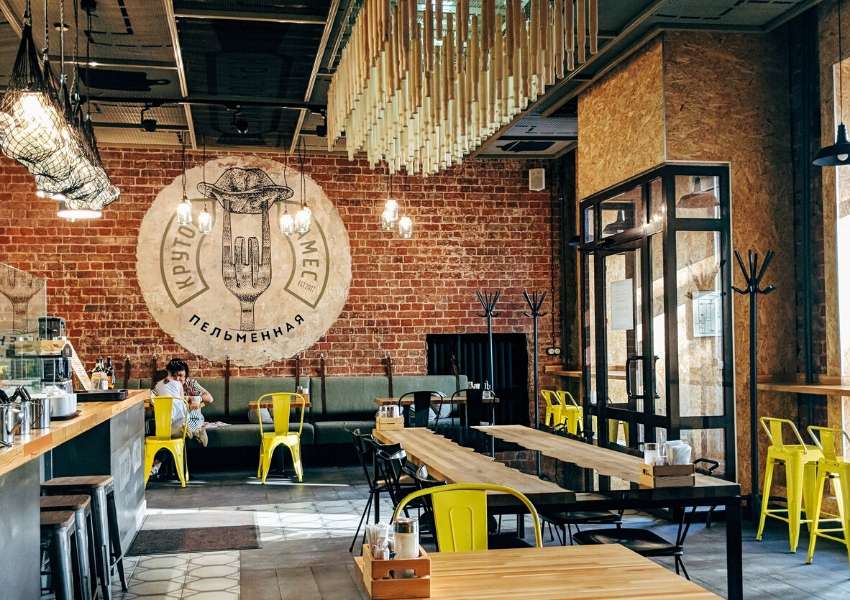 Work with a Social Media Marketing Agency
It does not matter if you are just starting out, or if you have an established following, if you want help building your audience, or reaching a key demographic, get in touch with an experienced promotion agency.  Companies like UNATION have a targeted audience.  You are going to get way more bang for your buck working with them instead of just clicking the little "promote" button on Facebook or Instagram. 
When posting and engaging with users, it is important that you aren't just dropping your bait in the ocean and seeing what bites. You want to target specific areas and interests.  
Promotion companies have experience in doing exactly this. They can consistently deliver higher conversion rates and engagements per post.  \They can promote across multiple platforms and gain you tons of exposure from their audiences.  
You can partner up to do a giveaway, or you can invite their team out and get started with influencer marketing. It is alright to ask for help. Just make sure that when you do, you work with someone who is going to be effective as well as stay on brand while helping you get more likes, followers, and customers.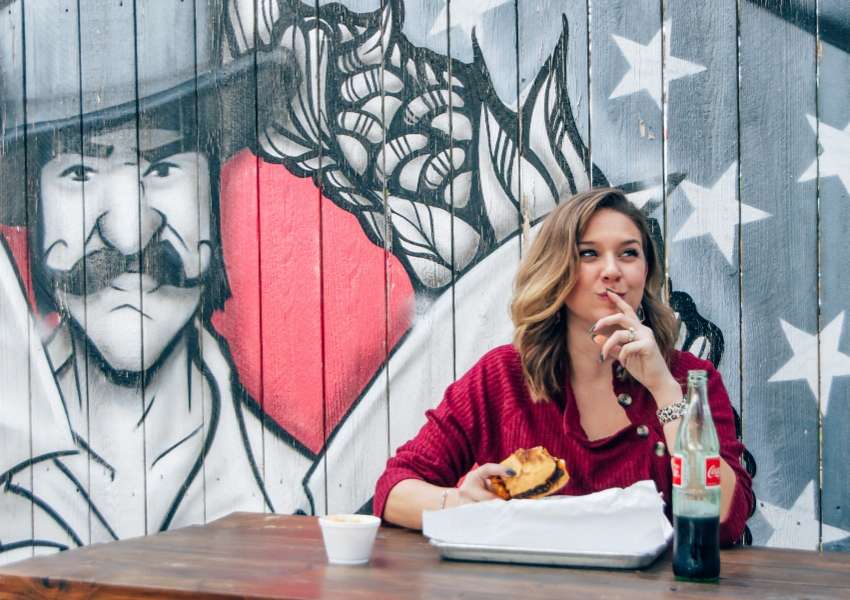 Now Go Forth & Use Social Media Marketing for Your Place!
Overall, social media is an extremely powerful tool when it comes to promoting your restaurant. There are endless ways you can contribute to these platforms and increase brand awareness. Make sure that while you are doing so, you are creating original content.  
Consistent posts, going live, and partnering with influencers are all great ways to get this done. While you are creating all of these wonderful posts and pictures, optimize them! You've done the majority of the work already, now use hashtags, location tags, and tag people to get the most reach you can. 
Whenever you're ready, reach out to a promotion company that can really help you gain more traction with a specific audience. So whether you have already started, or you are just getting going, dive a little deeper and really start making this form of marketing work for you!