After spending time apart, social distancing, and witnessing the devastation caused by the coronavirus crisis, we've realized just how special simple social interactions are.
Whether it's working from your favorite coffee shop, meeting friends for happy hour after a long day at work, or enjoying date night accompanied by live music. Our once-daily routines now feel like a luxury that most of us are excited to have back.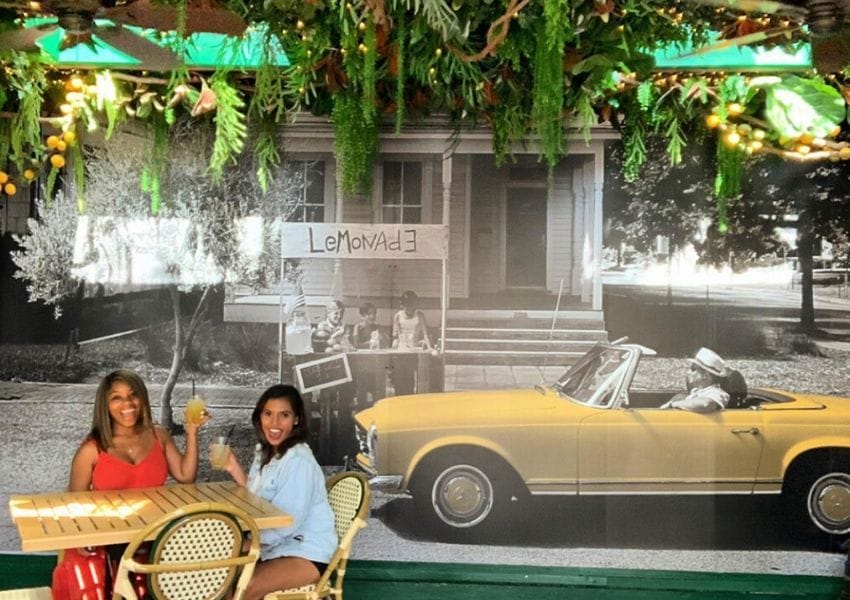 If you're like us here at UNATION, you've been feeling nostalgic the past few weeks thinking about your favorite restaurants. Sure, there's plenty of takeaway and delivery options to enjoy, breweries and bars offering alcohol to-go, and lots of other ways to support the restaurants you love.
But honestly, nothing beats the experience of getting dressed up and being in an establishment that provides the perfect atmosphere, food, vibes, and cocktails.
We're sharing a few of our favorite restaurants and the things we love about them!
"I am counting down the days until the Charlotte Beer Garden opens again. Their rooftop patio is going to be my favorite hangout all summer long!
Oh yeah, did I mention they have 436 beers on tap, too? I'll be first in line for a burger and a local brew! 🍔🍺"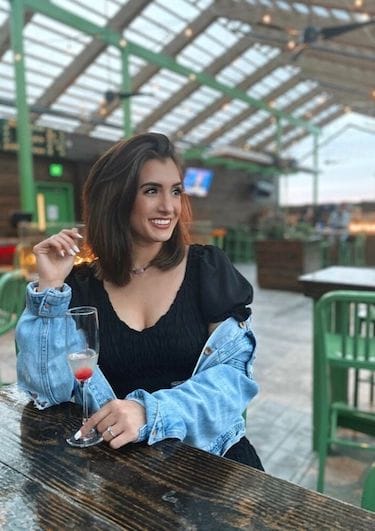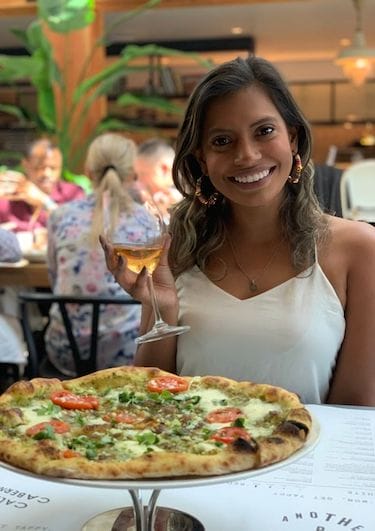 "I'm so pumped to go back to Sixty Vines! Their aesthetic is super cute and inviting, also their FOOD is to die for!!
It's the only restaurant in Houston that has wine on tap, which is neat, but I'm most looking forward to their frosè and their Margherita pizza!! 🍕🍹"
"I fell in love with this place the minute the server approached our table with a tray of lemons, limes, and cucumbers to infuse our waters with. O-Ku Nashville has a cozy and intimate vibe with some of the freshest sushi I've ever had.
The service was unmatched and the chef's creations blew us away. I had NEVER been a gin girl before trying their Japanese Roku Gin, and now I would do anything to be sipping on their Shogun cocktail!! 
P.S. don't stop at the sushi… make sure to also try the short rib 🤤"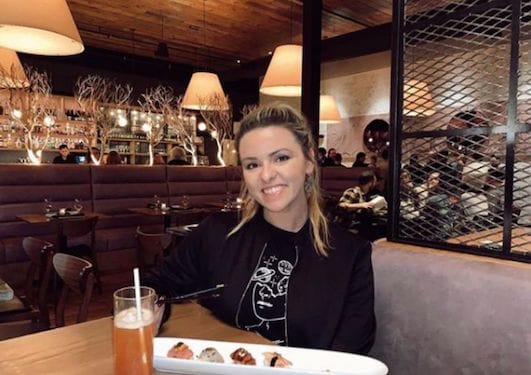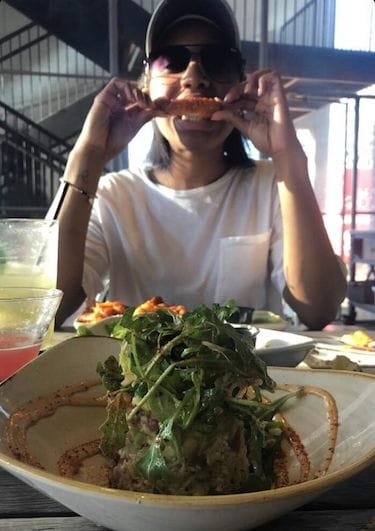 "I can't wait for Happiest Hour to open back up, they have one of the best views in the Harwood District. Their wings are to die for (clearly) and I love love love their cheese fries. You meet so many interesting people there, it's one of the best places to watch any sports game and I absolutely love their rooftop and patio. Overall it's just a vibe and I miss it. I can't wait until I can sip a Harwood Paradise again!"
"One of the first places I'm visiting is Parlor Cocktail Den. I love everything about this space! The decor is beautiful, the staff offers amazing service and are very knowledgable and the cocktails are some of the best in the city!
On Friday's they feature local chefs and it's always so exciting to try the different dishes. I can't wait to order a Mr. Jones and enjoy the amazing ambiance, food, and drinks with my girls."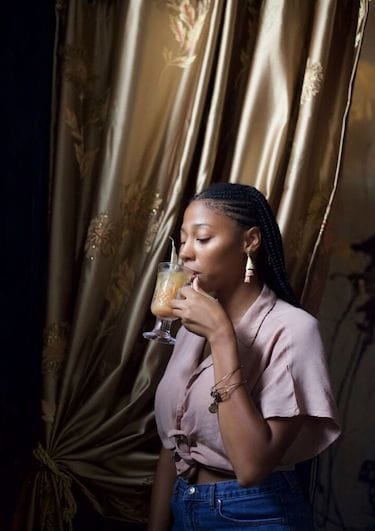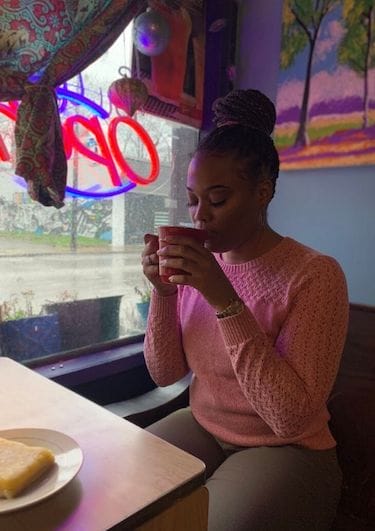 "I can't wait for Java Cabana to re-open because it's a great place to get work done. If I get writers block, this is one of my favorite spots because my creative ideas seem to flow endlessly in the quirky coffee shop. I always opt-in for a lemon square and caramel cappuccino. An Ericka classic."
"I can't wait to go back to Ida Claire!  This funky little restaurant has some fantastic southern classics! I am definitely a chicken and waffles any time of day kind of girl, and Ida Claire has some of the best in town. 
If you've never tried crawfish beignets, you're missing out!  I plan to grab some for $5 during vinyl hour along with one of Ida's Frosés, then head out to the patio to kick some butt at corn hole."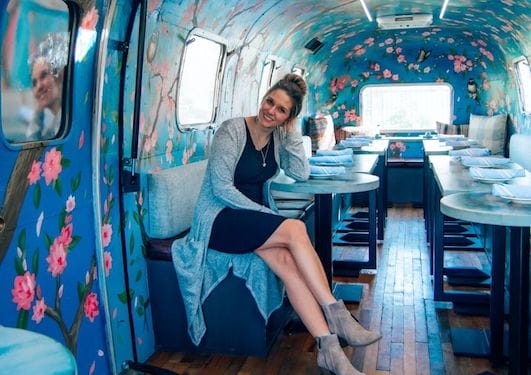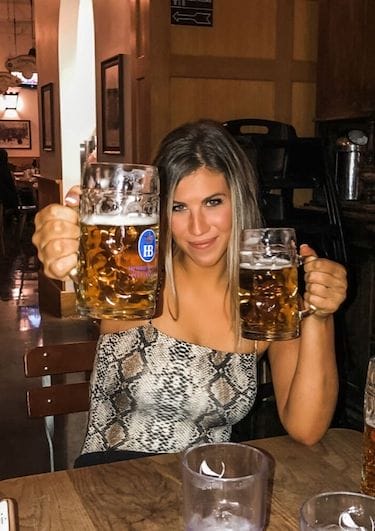 "I can't wait for Hofbräuhaus to reopen! This restaurant was MADE for having a great time with friends and family. On the weekends you'll find the place packed with Irish dancing, singalongs, and homemade beer!
My absolute favorite is the giant pretzel with beer cheese! I plan on ordering myself one and eating the entire thing! Try to get seating outside in the summertime! That way you can gaze upon the river and stare at the city lights."
"I can't wait to go back to The Sanctum Cafe! They have the best healthy, vegan dishes and such a friendly environment. I love ordering their hard kombucha and loaded cheezy potatoes.
Their bowls are also sooooo delicious! It's the perfect spot to hang with friends and enjoy nutritious food."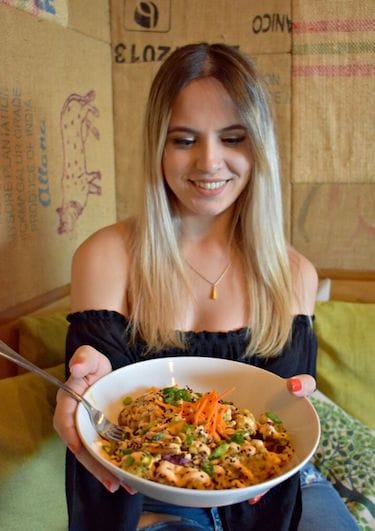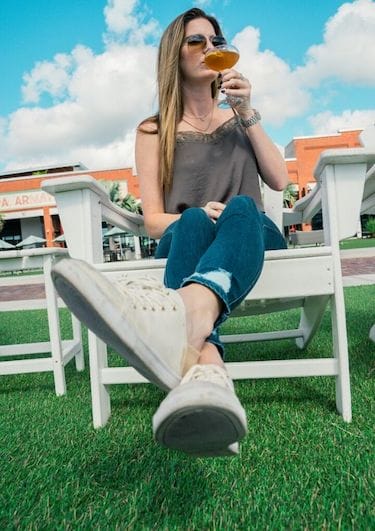 "I can't wait to go back to Armature Works! The food hall concept is a dream come true for foodies. It satisfies all of my cravings.. sushi, pizza, BBQ, Cuban, pasta…yum.
All while enjoying a fresh cocktail from their bar, and having the river and city skyline as the backdrop."
"I can't wait to head back to Virgil's! The vibe is almost as amazing as the queso and I'm always looking for an excuse to enjoy a good taco. 
Virgil's is Mexican style cuisine with a southern twist and you can taste the charm in every bite!"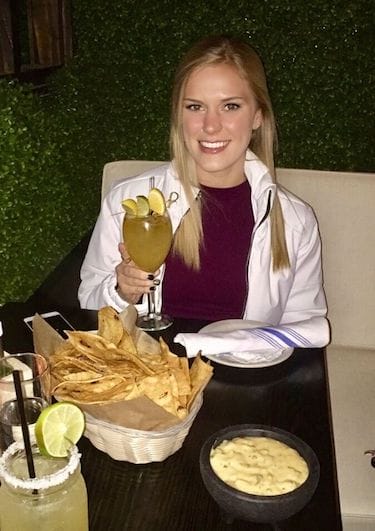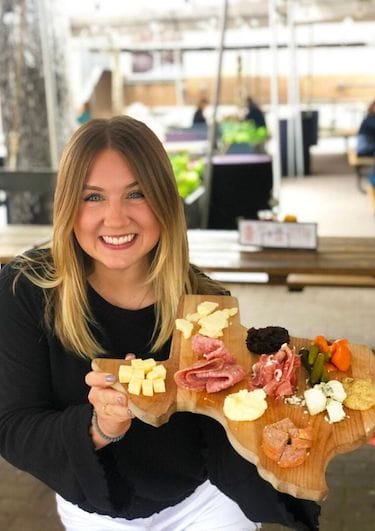 "I can't wait to go back to Scholz Garten for their incredible assortment of beer, meat, and cheese. The Texas Sausage Board is our go-to order on game days and celebrations with family and friends.
There's nothing like playing corn hole, oversized Jenga, and gathering around one of their large outdoor tables with friends. Prost!"
"My favorite local restaurant is Good Dough Doughnuts 🍩 I always order their butterscotch bacon doughnut and their brown butter doughnut because I'm a sucker for sweet and salty.
I sometimes pair it with an iced vanilla latte! This place not only fills your sweet tooth but if you are hungry for a meal, they offer chicken-doughwiches that will fill you up as well as breakfast sandwiches!"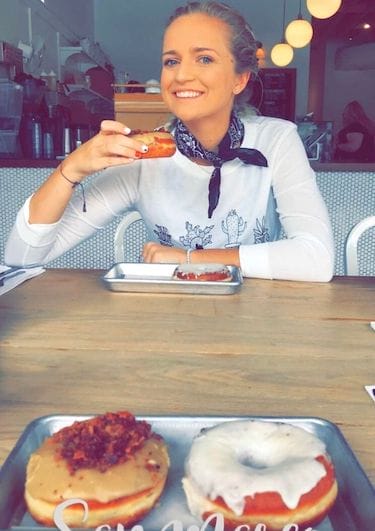 While we are enthusiastic about returning to some of our favorite neighborhood spots we can't help but wonder what will be different?
Social distancing will still be a thing once restaurants begin to open. Think tables 6 feet a part and or every other booth occupied. Waiters and cooks will be required to wear masks and diners are also encouraged to do the same. Sanitizer will be widely available for both patrons and staff.
A large trend we are beginning to see at certain restaurants like Charlotte Beer Garden, is the use of menus via QR codes. All diners have to do is use their cellphone camera to scan a code and the menu is instantly available on their phones. This helps limit the germs that are transferred from person to person through menus. Disposable menus are also a good alternative.
Although not every restaurant may require reservations some may limit their amount of walk-ins in order to keep people from hanging out. Another new method that some places are trying is a texting service that will alert the diner of when their table is ready.
With all these changes coming there is one thing that is certain and that is people will have a whole new appreciation for restaurants. A lot of the time things that happen behind the scenes are taken for granted. While people began cooking at home they begun to understand how complicated cooking is. No one will be taking going out to eat for granted for a long time that's for sure.
We Want to Hear from You!