Interested in putting on a market?
UNATION
is here to help you every step of the way with some of the best practices and tips for hosting a market.
It's no surprise that we love attending local markets. Markets are the perfect place to purchase unique products, all while supporting small businesses. The community that a market cultivates is unlike no other. Whether it's an artisan market, farmers market, or vintage market, you'll always find us first in line to get in. 
Questions to Ask Yourself Before Planning a Pop-Up Market
This first step in your market venture is simple, just ask yourself these questions, "what is your overall goal?" "What season will your market occur in, and how will that affect it?"
If you've hosted a pop-up market before, ask yourself: "who were your top sellers?" "What feedback did you get in your previous market?"
Once you have an answer to these questions, you can move forward.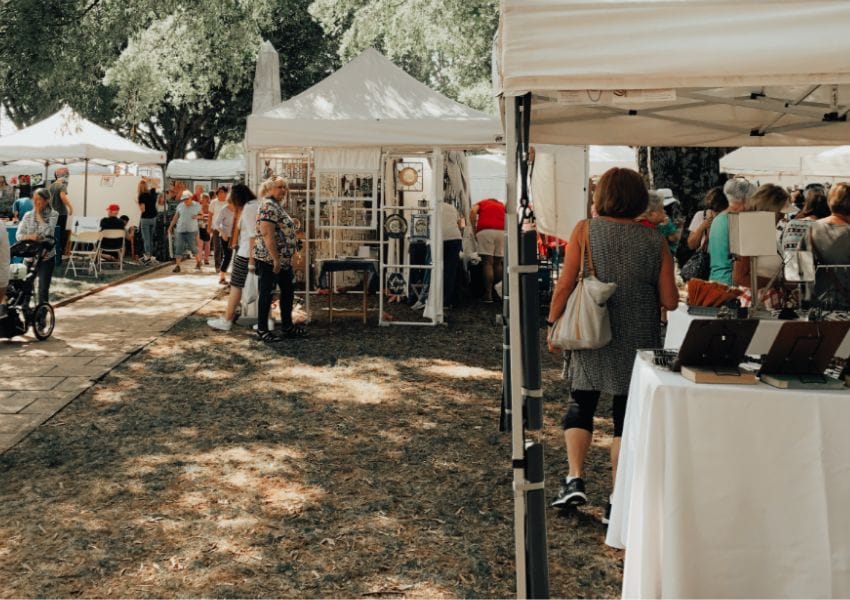 Timing and location are absolutely crucial for a successful pop-up market. If your market starts too early in the day, or too late, it might have a big impact on attendance.
Do some research and make sure there aren't any other big events happening at the same time as your market. You don't want to lose out on some attendees because they're across the city at another event, after all.
The weather also plays a vital role in your market's success. You definitely don't want to plan an outdoor market when it's supposed to rain!
If you want to ensure that your pop-up market will not be affected by the weather, try hosting an indoor market. Hosting an indoor market creates an entirely different experience for your audience, and it can be a lot of fun! One of our favorite market-throwers, Girl Tribe Co., hosts two extremely popular indoor markets every year.
From our experience, not only does it keep up away from outside elements, but there's still an ample amount of space to shop around comfortably. Markets for Makers also curates one-of-a-kind indoor markets. If you're in need of some inspiration, we highly suggest you check them out!
When discussing location, ask yourself, "how big do I want my market to be?" When scouting for a location, keep in mind how much square footage is necessary to accommodate anything you'd want to include in your market. Whether it be vendor booths, food trucks, photo areas, or seating, make sure there's enough space for everyone to be comfortable.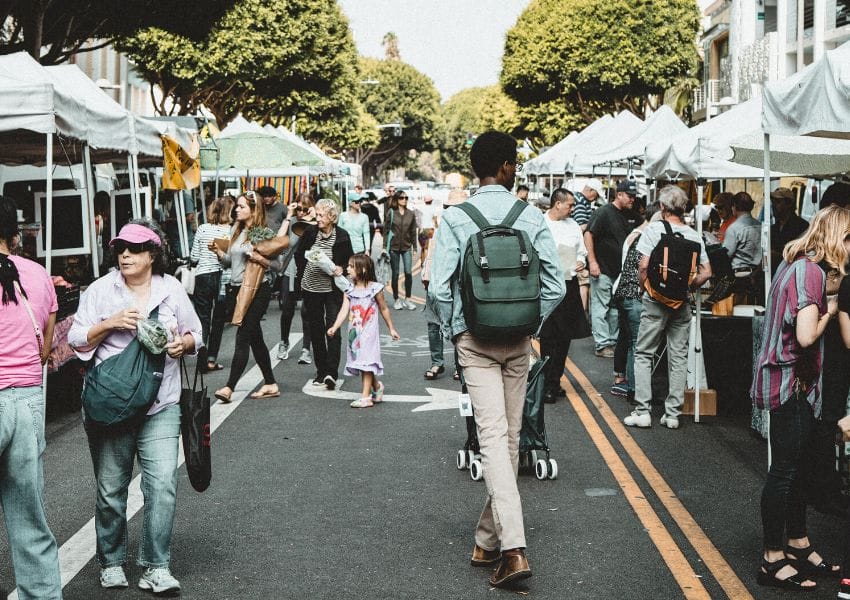 Ads, Creative Marketing Materials, & Overall Promotion
One of the biggest ways to get your pop-up market noticed to your ideal client is through creative, eye-catching marketing materials, and advertising. It's a simple fact, no one will attend your market is no one knows about it. It's important to have your marketing materials in place at least a few weeks before the big day.
Promoting your event doesn't have to cost an arm and a leg. One of our favorite free resources we love to brag about is Canva. Canva has thousands of free, easy-to-use templates that are sure to make your market stand out. Keep your audience in mind when creating your marketing materials, and base your branding around them. You want to make sure you catch their eye after all. Remember: a great set of marketing materials shows the tone and vibe of your event way before it has even started.
There are many places to promote your event for free or at no cost. Post on social media, make a Facebook event, print flyers, create email blasts, etc. Do anything you can to get the word out! Start posting about your event in advance by taking and uploading progress photos throughout your entire market adventure.
Looking to totally turbo charge your market? Click here to build your own promotional package with us! We're here for you every step of the way.
From behind the scenes photos of your workspace, all the way to the set-up stage of your market, these are things your audience wants to see! Constantly updating your social like this is a great way to build up the momentum, and it's a great way to grow your audience as well. Made Urban has some useful tips when it comes to promoting your event. Check out their site
here
.
A unique way to reach your ideal audience is by hosting a VIP Influencer event a few nights before your market. Inviting local influencers to a VIP event will not only help you reach a bigger audience, but it's also a fantastic way to get some authentic feedback before your event. You can always count on influencers to make some awesome, engaging content.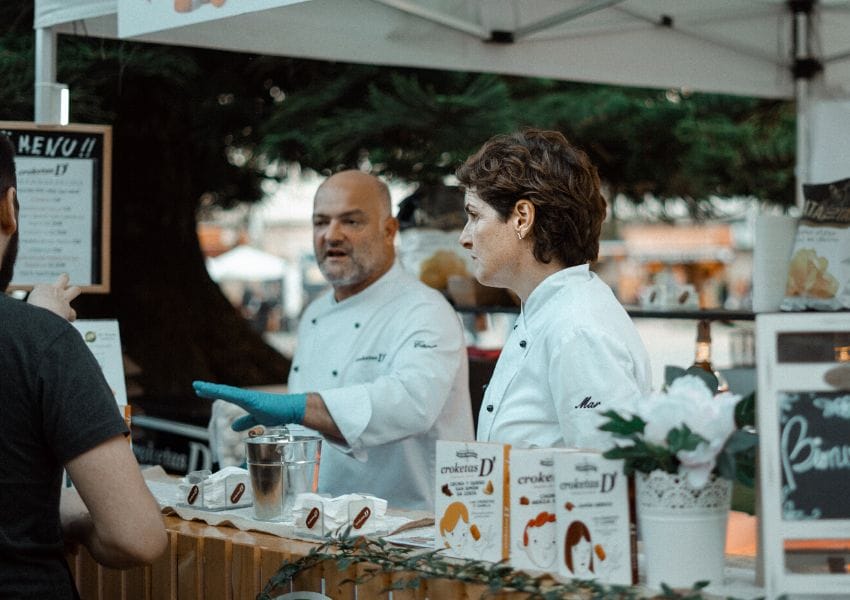 Securing The Best Vendors For Your Market
Once you have your market theme, time, and location set, you can start putting a call out for vendors! This can be done through social media, through email, or as a form on your website.
Always have potential vendors fill out an application and provide photos of what they'd bring to your market. This allows you to get to know the vendor a bit before deciding who can set up at your event. 
It's important to have a variety of vendors at your market. Decide on what categories you want to be sold at, for example, jewelry, stationery, clothing, etc.
Of course, there are some categories that will fill up quicker than others, but make sure you aren't recruiting too many of the same type of vendor in your show because this will create competition between them. Not to mention that your market will in turn lack variety for your attendees!
Something to note as well: try not to put like-vendors side-by-side. Check out this article by the Virginia Farmer's Market Association for more awesome tips to recruiting the best vendors for your market.
With these tips for hosting pop-up a market, you're now ready to start planning! Just remember to keep your audience in mind every step of the way, and take your time choosing the ideal time and location for your market.
Promote your market whenever possible, stay true to your brand, and recruit the best vendors for your event. Planning a market can be exciting, but it's a lot of hard work.
Don't worry though, you've got this. It's better to be over-prepared than under-prepared!
Shopping local is important for your local economy and cultivates one of the greatest communities we've experienced. Your pop-up market is going to be the perfect place to experience the eclectic culture of your city, and we can't wait to watch you succeed!
If you'd like to learn more about why shopping small is so important for our economy, check out this article by Colleen Corkery.