At UNATION, our goal is very clear: be the best place for people to find events in activities that get them out of the house and into real life. When thinking of ways to make it even easier to plan your next date night, weekend getaway, hangout–whatever you're looking to do–we wanted to build on our event discovery to help create a more unique experience.
What better way to do that than by adding business and attraction pages? If you read our guides, you know we love adding to our event plans with drinks before a concert, a smoothy after our spin class, or the perfect spot to watch the sunset after a delicious family dinner. It's all about planning something that lets us connect with the community and with each other. 
So, now that we're adding in business and attraction pages, what does that mean for your activity-planning experience? Let us tell you!
Learn more about the new business and attraction pages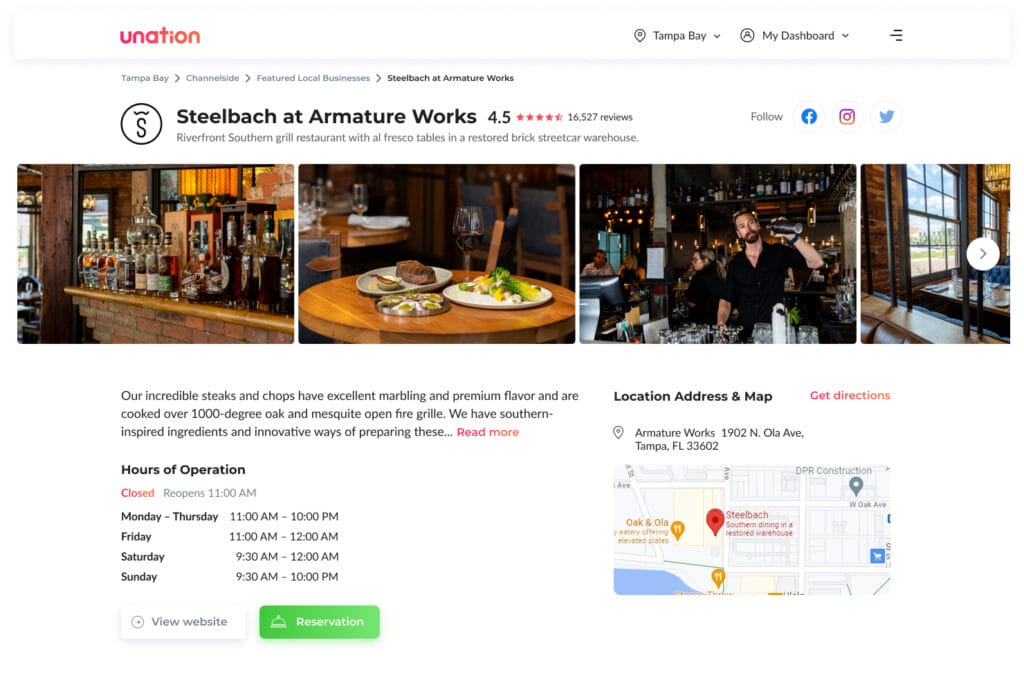 To start, having events, businesses, and attractions all in one place already make it easier for you to find and plan things to do. No more bouncing between different websites just to figure out what you want to do or where you want to go.
With businesses, you can find hours, website information, and descriptions about the restaurant. And with the attractions, you can purchase tickets (if they're available). It's a great step at bringing out already awesome UNATION Guides to life!
We're starting with a few in our curated cities, and will be working on adding more throughout the summer of 2022.
This is just the start! We've got a lot of ideas in the works on utilizing the business and attraction pages to make it easier for you to go out and enjoy your city or explore a new neighborhood. Stay tuned, we'll be announcing more soon! Be sure to follow along here at unation.com and download the UNATION app.