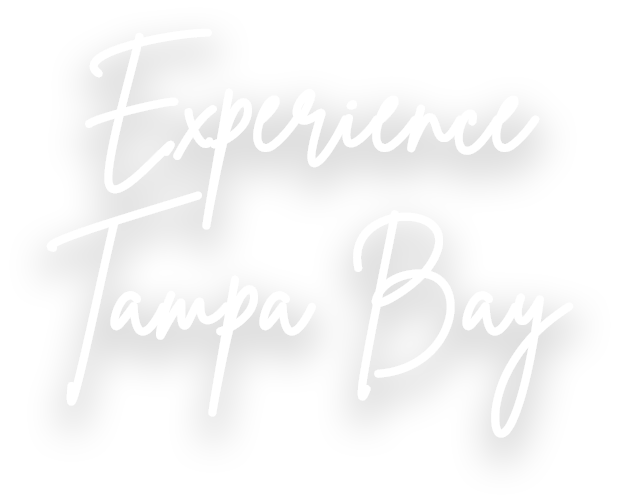 AN INTIMATE INFLUENCER SOIRÉE
4.8.2021 • 7-9pm • Hyde House
UNATION's Stuff to Do in Tampa Bay hosted our second influencer event – this time at the gorgeous Hyde House in Hyde Park Village! It was a night full of food, drinks, music, mingling (at a safe distance, of course!), fun activities, plus and we provided an exclusive sneak peek of our newest feature – UNATION Experiences! We had the most magical night to celebrate all things Tampa Bay with some of our favorite local businesses and influencers!
Hyde House was our gracious Venue Partner for our 2021 influencer event, #ExperienceTampaBay. Created by Station House exclusively for Hyde Park Village, Hyde House is a curated, gallery-style workspace offering a dynamic mix of co-working, private offices, and event spaces.
Located in the heart of the village in the newly constructed H Building, Hyde House reflects the unique amenities and atmosphere found in and around Tampa Bay.
Tampa Bay is home to countless entrepreneurs who've taken their creative ideas and brought them to life in the form of products, businesses, and experiences. We were so happy to have a select few in attendance for our guests to enjoy!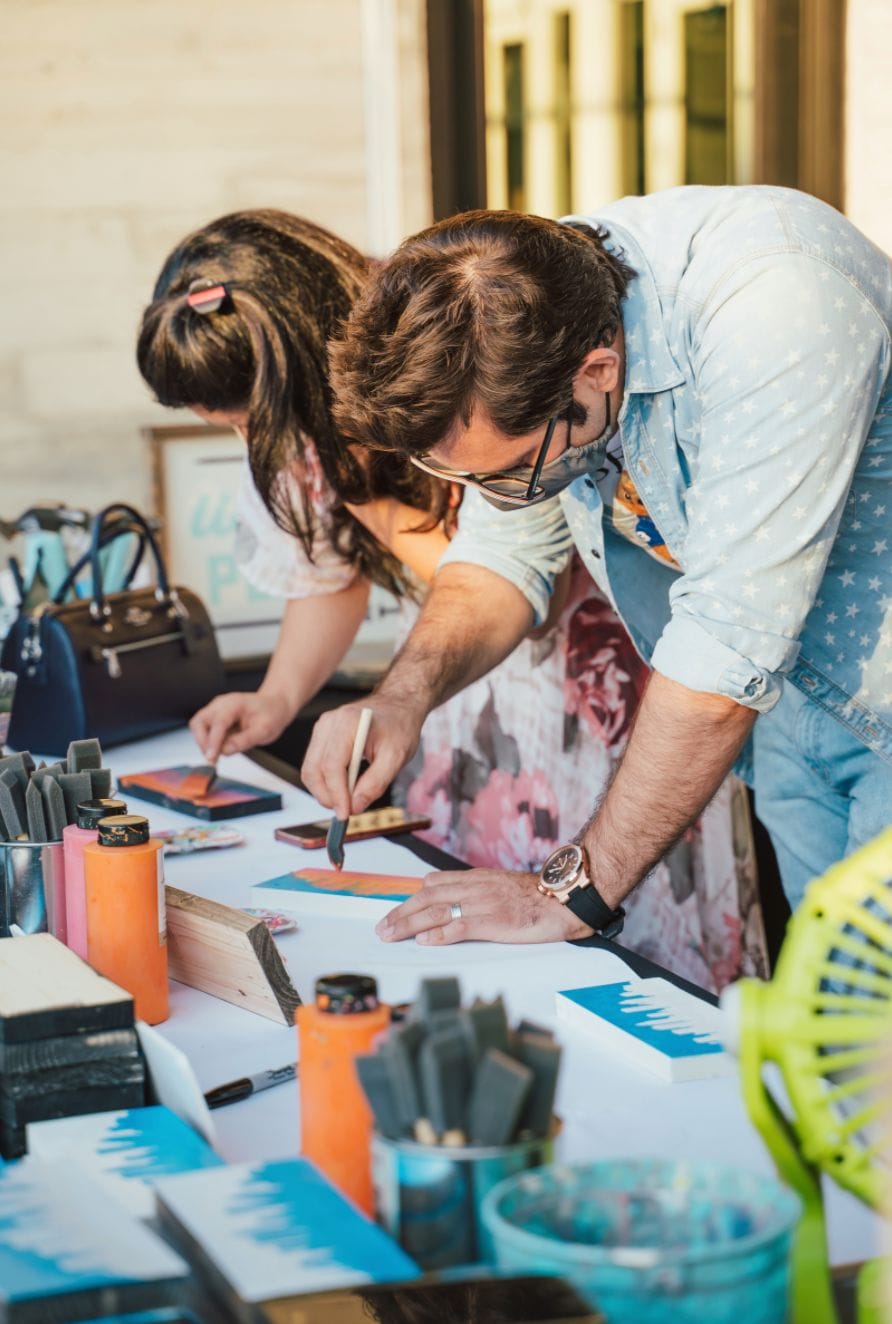 We AR obsessed with crafting and AR Workshop®. This boutique DIY studio offers hands-on classes for creating custom, charming home decor from raw materials. Sparking joy and creativity, their special project for #ExperienceTampaBay had all of our guest's creative juices flowing!
Some of Tampa's most eligible pups came to play at #ExperienceTampaBay, and some even found their FURever homes. The Humane Society of Tampa Bay is a 501(c)(3) nonprofit organization that provides shelter for homeless & at-risk animals, adoptions, hospital and TNVR services for the general public.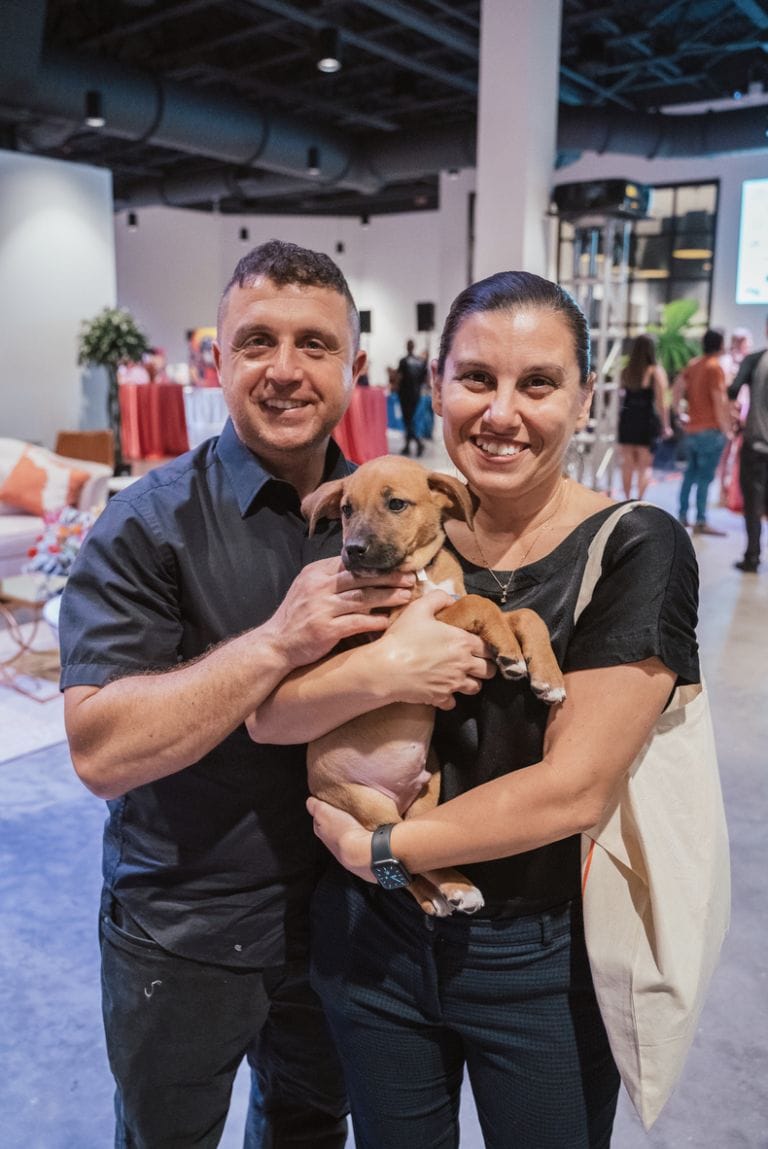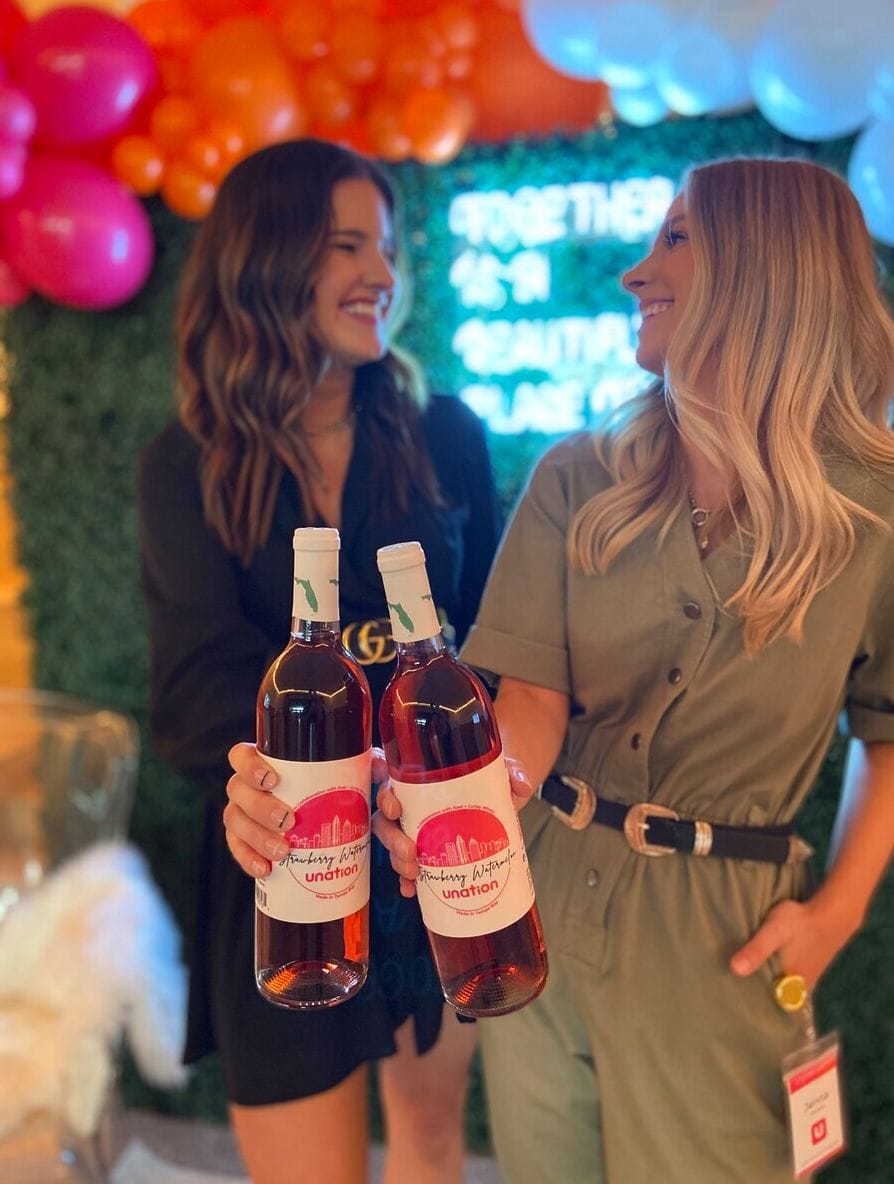 This event wouldn't be complete without one of our favorite local wineries! We partnered with Keel and Curley Winery to create a UNATION's Stuff to Do in Tampa Bay Strawberry Watermelon wine, and gave our guests a sneak peek, because, wine not?! Head to their website and grab yours today!
If your senses weren't heightened already, watching local artist Nicholas Lucius create one of his masterpieces live and in-person definitely does the trick. Lucius is a painter, mixed media artist, and an innovator in the Avant-Garde, experimenting with human subconscious through the realms of surrealism, high fashion, and popular culture.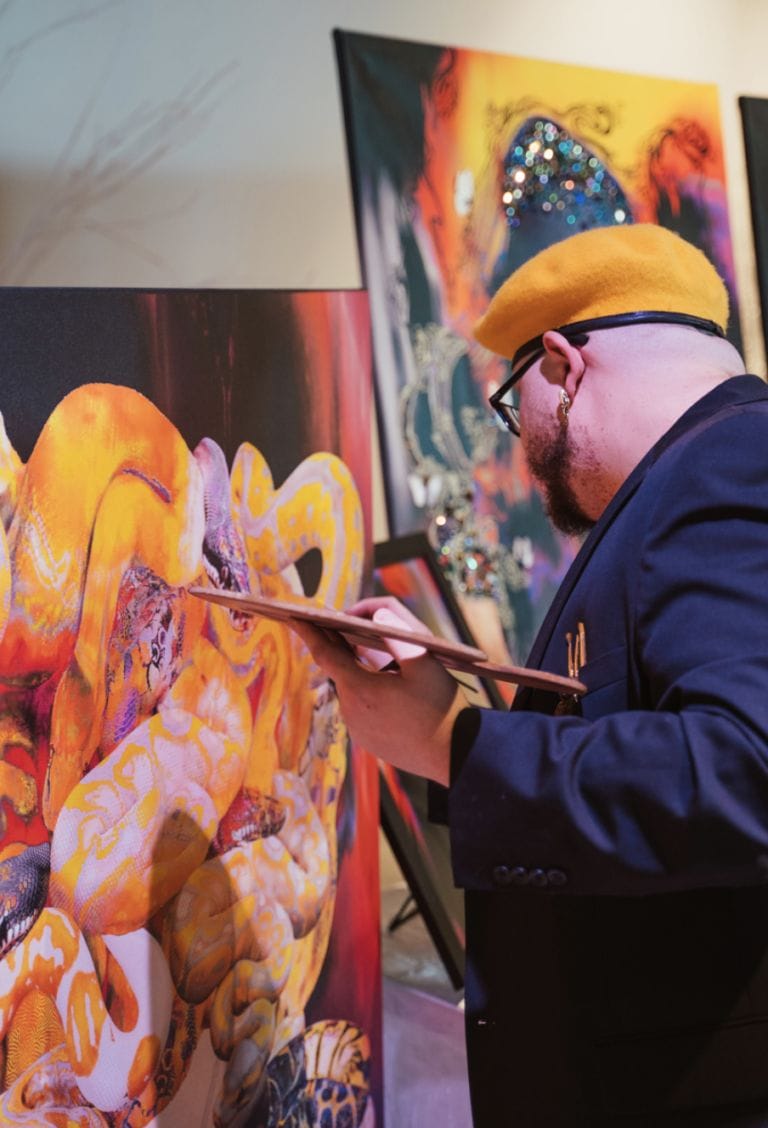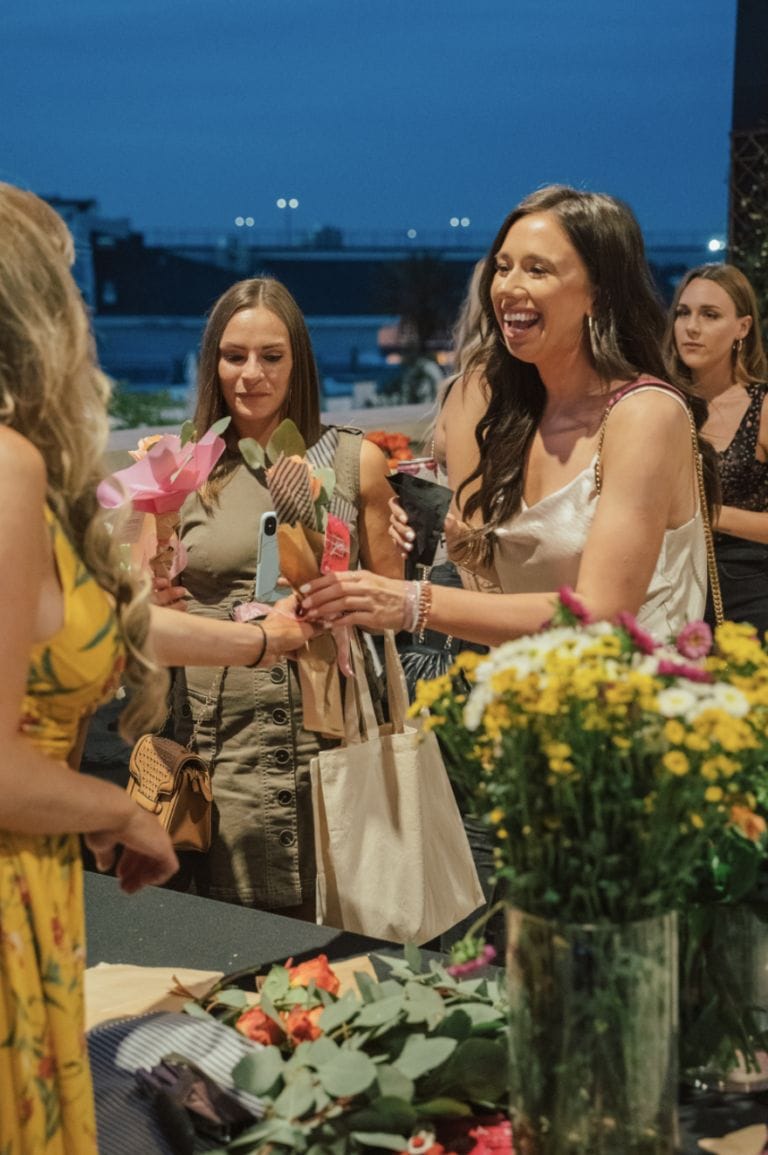 Thanks to Joyful Notion, everyone had a chance to build their own bouquet to take home! Joyful Notion is Tampa's first-ever lifestyle boutique and flower bar where you can create your own floral masterpiece with the large variety of flowers they offer.
Fulfill your sweet tooth, and taste *ahem* test your creativity at Cake Drip! Their build-your-own cake cups were a major hit. Cake Drip is Tampa's newest and sweetest spot in Hyde Park Village. This Chocolate Boutique is perfect for a girl's night out or a date night, so grab your friends or grab your boo, and make dreams come true. PS don't forget to snag all the selfies while you're there.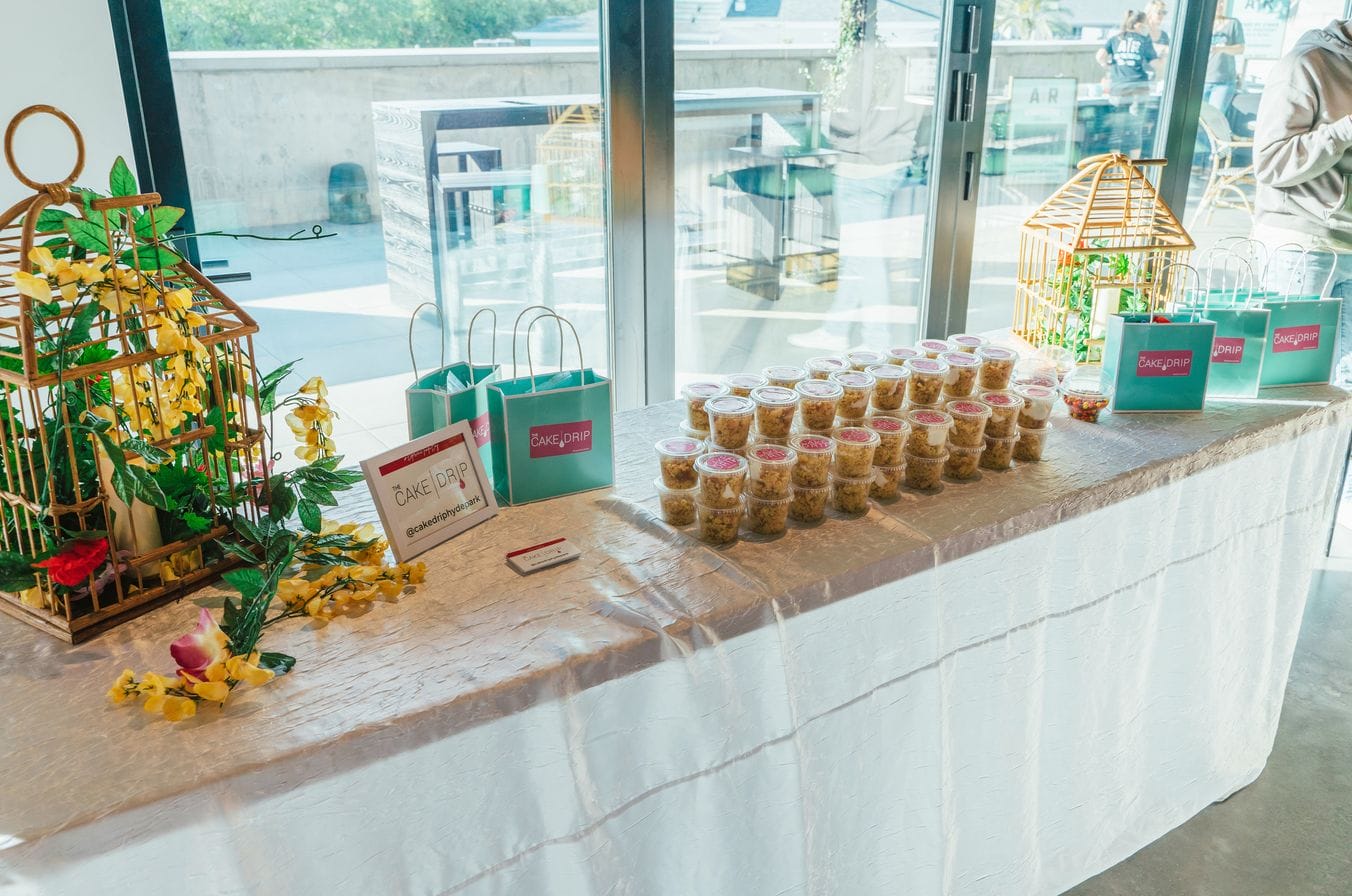 Together is a beautiful place to be.