UNATION is a mobile and desktop application that simplifies event discovery, event promotion, and user-generated ticketing/registration. By uniquely addressing the problem of event discovery and promotion, UNATION effectively connects people looking for things to do in cities, metros, and regions with those who are creating meaningful and relevant experiences.
For more information or to stay up to date on national expansion plans, please visit UNATION.com. The UNATION app is available for download in the App Store and Google Play Store.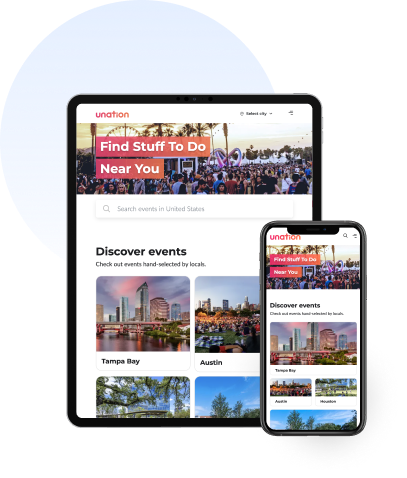 Marketing Office:
1646 W Snow Ave  
Tampa, FL 33606
Corporate Office:
12802 Tampa Oaks Blvd
UNIT 405
Tampa Bay, FL 33637
To download a UNATION logo, click the download button below the image.
Talk with one of our promotional experts.