Once you've created your event, it's time to create your tickets! This guide will help show you all the tips, tricks, and more you'll need to know to add tickets to your event. 
Let's get started!
How to Add Tickets to Your UNATION Event
In your UNATION event, scroll to the ticket section to add details for your first ticket.
Note: you can create multiple tickets with different levels, questions, and more. And if your ticket is free, leave the price blank.
Add a Title and Description
Your title should represent the ticket level available—examples: General Admission, VIP, Early Bird, etc.
Description can include details like what you get at this ticket level but is not required in order to add tickets to your event.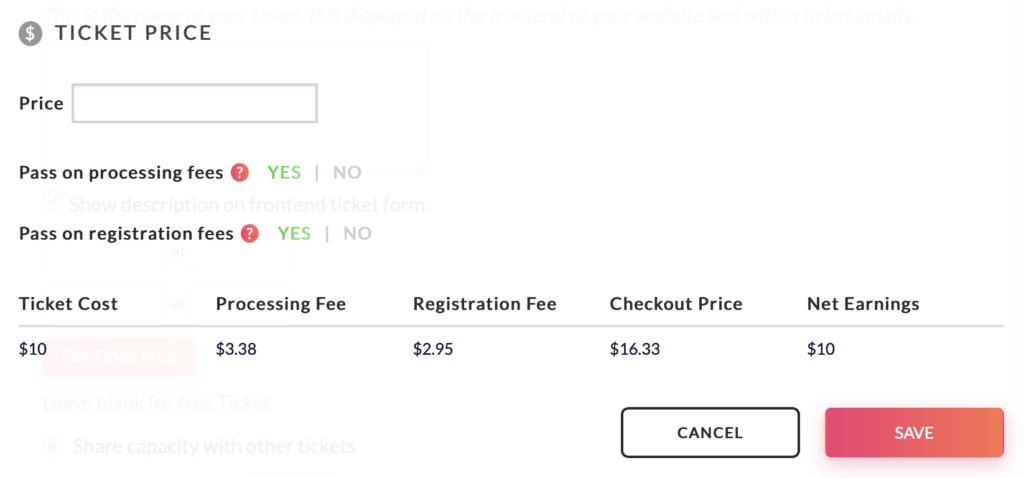 Select the dates and time range this level of tickets will be available for purchase.
Clicked "Edit Ticket Price" to assign the price per ticket–here you will see additional pricing details like fees, checkout price, and earnings per ticket. 
If your event is free, level the price blank.
See ticket availability and set limits for the number of available tickets the price level.


Decide Who Purchases Tickets
Ser whether you want to allow or require users to enter a name and email for each ticket purchased when purchasing multiple tickets at one time.
Collect Additional Information
Add custom questions to collect answers from purchasers before the event. Common questions include t-shirt size, favorite color, birthday, etc.
You can also set whether to questions require an answer or note before being able to purchase the ticket or tickets.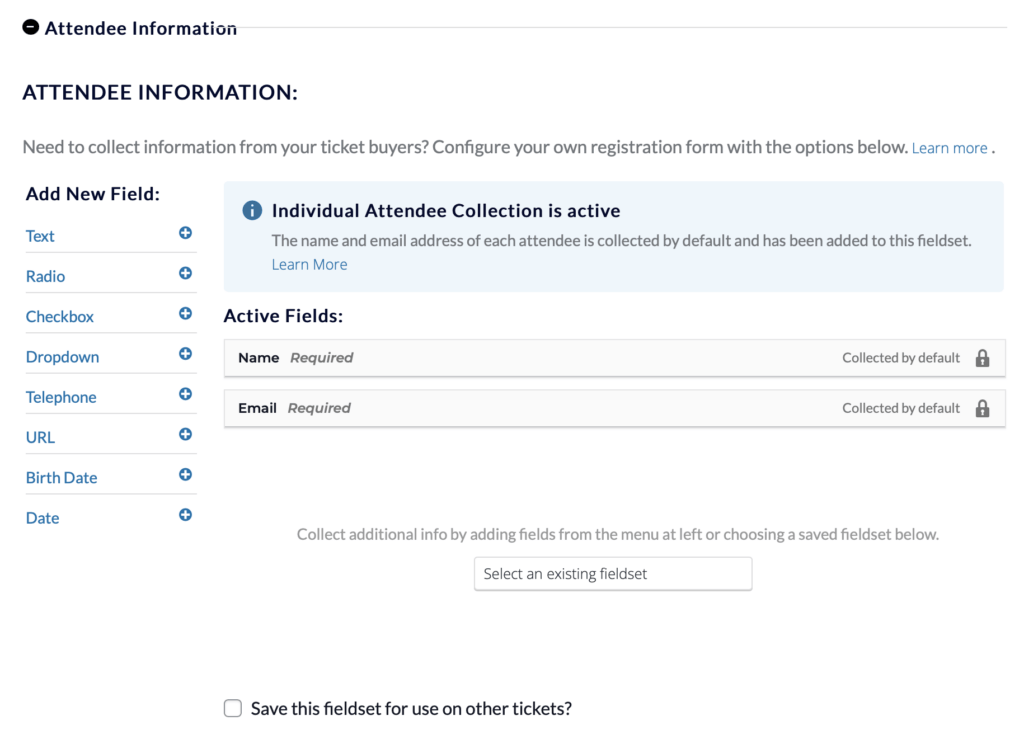 Once all your fields are filled, you can publish the ticket to the event. Click "Add New" and follow the process again to add more ticket options. If you have more questions or need help creating tickets for your UNATION event, email us at [email protected]!
How to Connect Your Stripe Account
Stripe connection is required to sell tickets through the UNATION platform–this is how you get paid when people purchase tickets!
Click the  "Connect Stripe" button in the left menu. Follow their steps to reconnect an existing Stripe account or to connect a new one. For more questions about Stripe, check out their resources page. 
How to Check-In Attendees at Your Next Event
With your event created, tickets sold, it's time to check in your attendees! When someone purchases a ticket, they'll receive a QR code in their ticket confirmation email–this is what they'll show to gain access to your event.
Note for event creators who have used UNATION before December 2021: We are removing the UNATION Check-In App from the App Store. Moving forward, all tickets can be checked-in directly through the UNATION platform.
How to Check-In with a Computer
1. Sign into UNATION through your mobile browser
First, make sure you're signed in to your UNATION account. Then, click  "My Events" in the left menu.



2. Find Your Events and Click "Attendees"
If you only have one event, it should be at the top of the page. If you have multiple events, you can scroll through the list or use the search to narrow down your results.
From here, hover over the event title and click "Attendees" as it appears.
3. Check-In, Edit, or View Attendees
Here, you can manually check-in attendees, view registration information, update or edit information, and more.

How to Check-In with a Smartphone
1. Sign into UNATION through your mobile browser
To start, make sure you're signed in to your UNATION account through your mobile browser.
The login screen can be found in the hamburger menu in the upper right corner.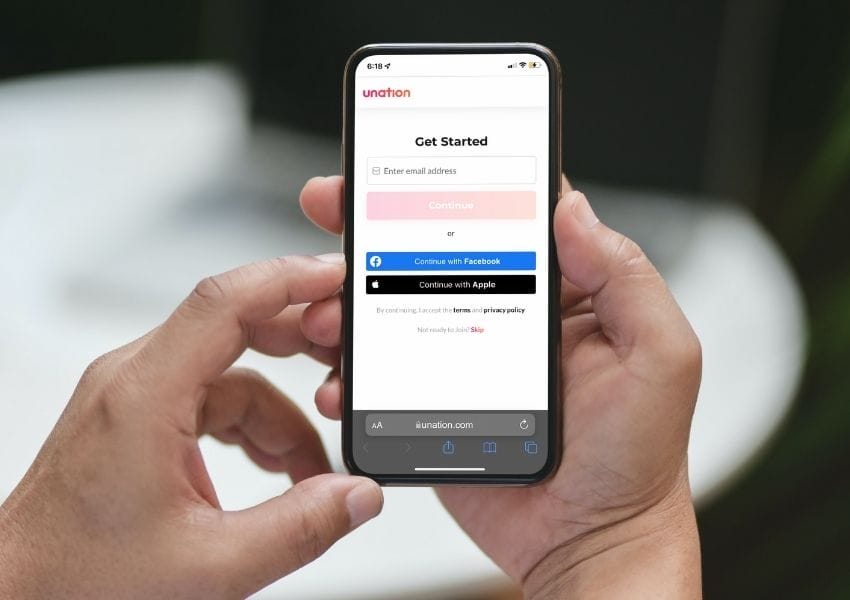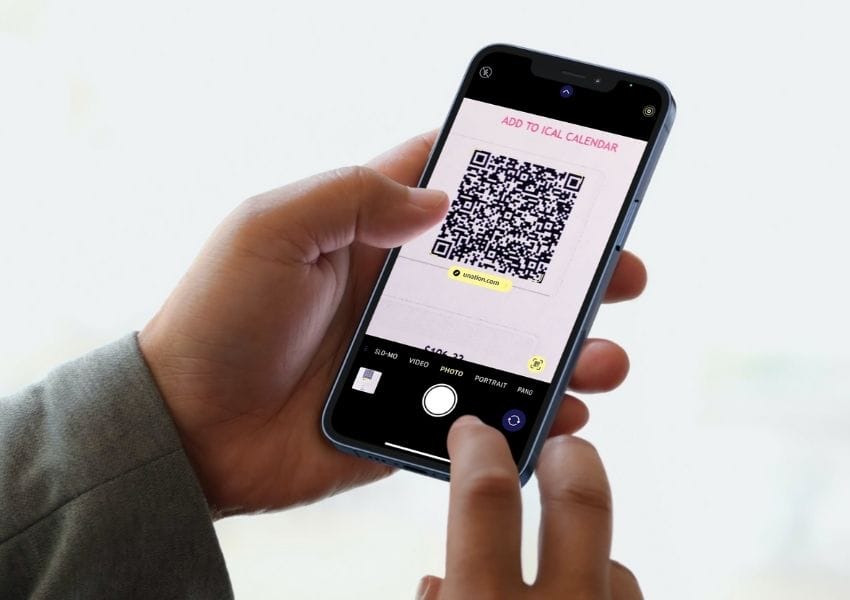 2. Open your phone's camera app
To check-in attendees with your smartphone, open your camera app and hover over the QR code presented on their ticket. You do not need to take a picture, instead, a notification will pop up on the screen.
Tap the notification and it will open a link to your attendee list. It will mark them as "checked-in" if the ticket was not previously scanned.
3. Alternate Check-In Option
You can also check-in people manually through the UNATION platform with your attendees list by following the steps listed for checking in with a computer.