For an intimate and memorable live music experience, there is no better Houston venue than Revention Music Center. 
Our audiences were reached through the following platforms:
Our trusted city guide is published every Monday and serves as the best source for top events and stuff to do in Houston. We featured the Revention Music Center events in our blog that was then shared on our Facebook and Instagram platforms and drove thousands of people to read more about the event.  We also showcased the concert venue in a separate blog sending even more readers to the company's website.
Stuff to do in Houston has a loyal following of over 30,000 people on Facebook, which allowed us to share information about concerts, giveaways and shows with a highly targeted audience. We were able to drive a large number of impressions organically and increased our reach through boosted posts.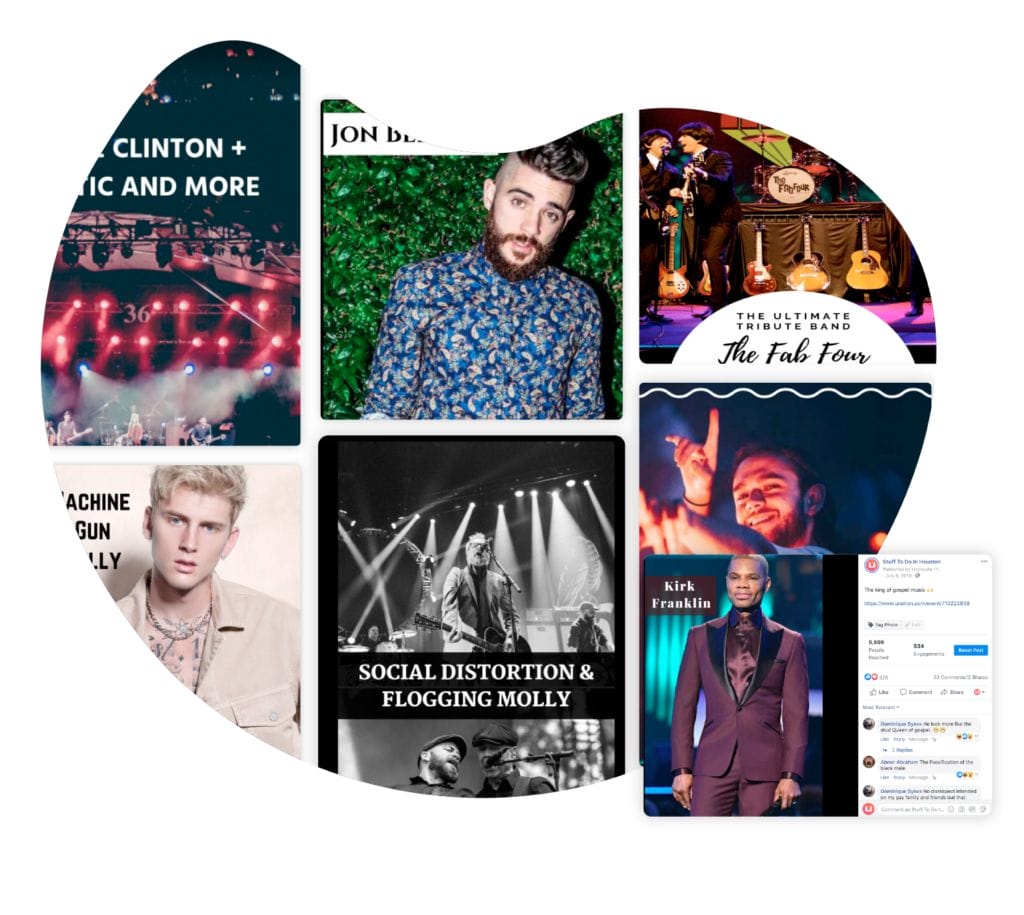 Stufftodo Instagram Features
We utilized our Instagram platform to host several ticket giveaways, promote concerts and provide event updates to our large audience. The Revention Music Center was showcased as the ultimate music experience for an unforgettable time with your friends on any occasion. 
Build your promotion package
Choose from our most popular packages, or customize one based on your needs.
Talk with one of our promotional experts.