We partnered with Visit Houston to present the Downtown community as the ultimate Stay and Play destination over Thanksgiving Day weekend to Houston and its surrounding communities.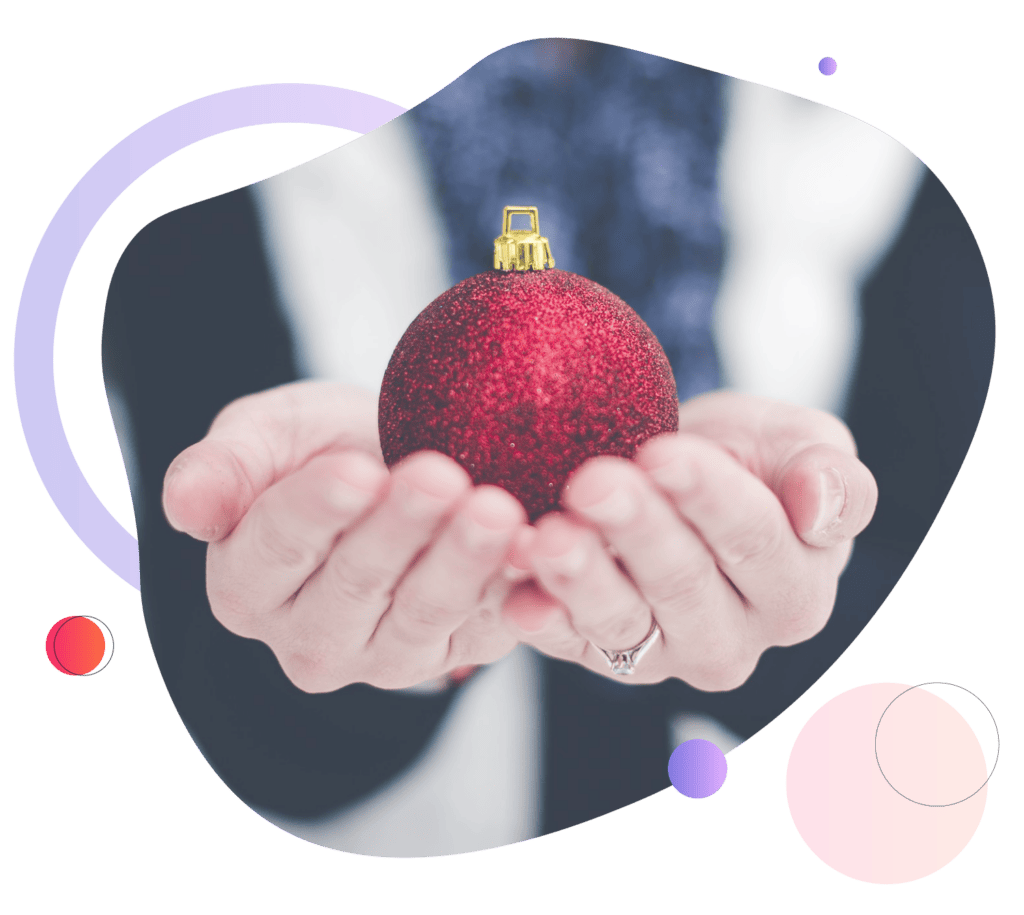 Our audiences were reached through the following platforms: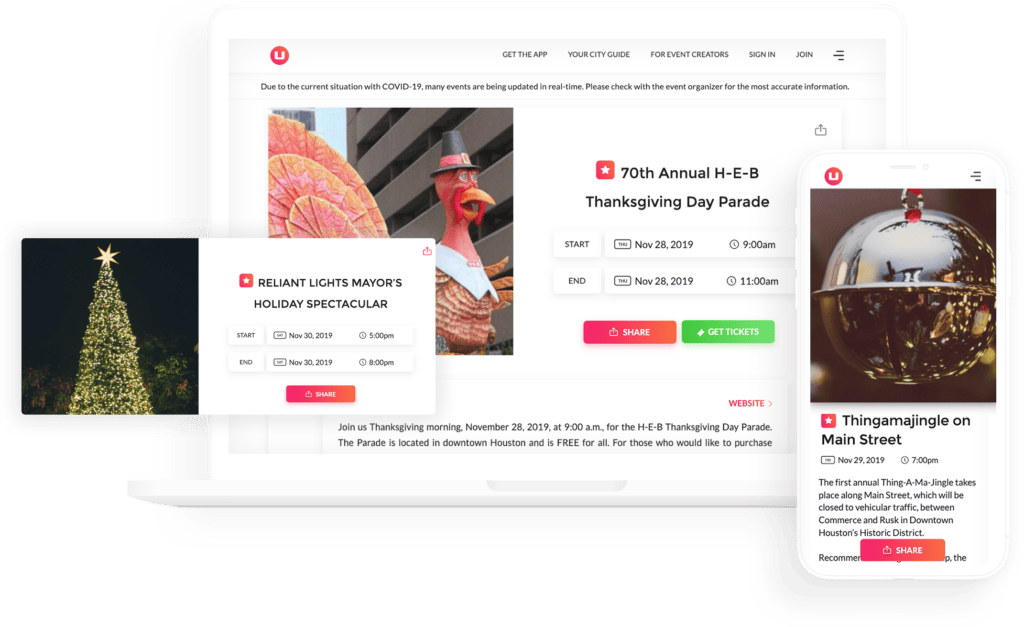 We presented the 70th Annual Thanksgiving Day Parade, the Thing-A-Ma-Jingle on Main St, and the Mayor's Tree Lighting in Houston as the best events to attend over the Thanksgiving weekend. These events were presented to qualified audiences in Houston as well as Austin on our event discovery web and app platform, UNATION.
Our StuffToDo City Guides in Austin and Houston served as platforms of multimedia content.  Through original videos and blogs, we told a story around a "Stay and Play" experience in Houston that allowed readers to connect with those who share the same passions for holiday spirit and quick get-aways.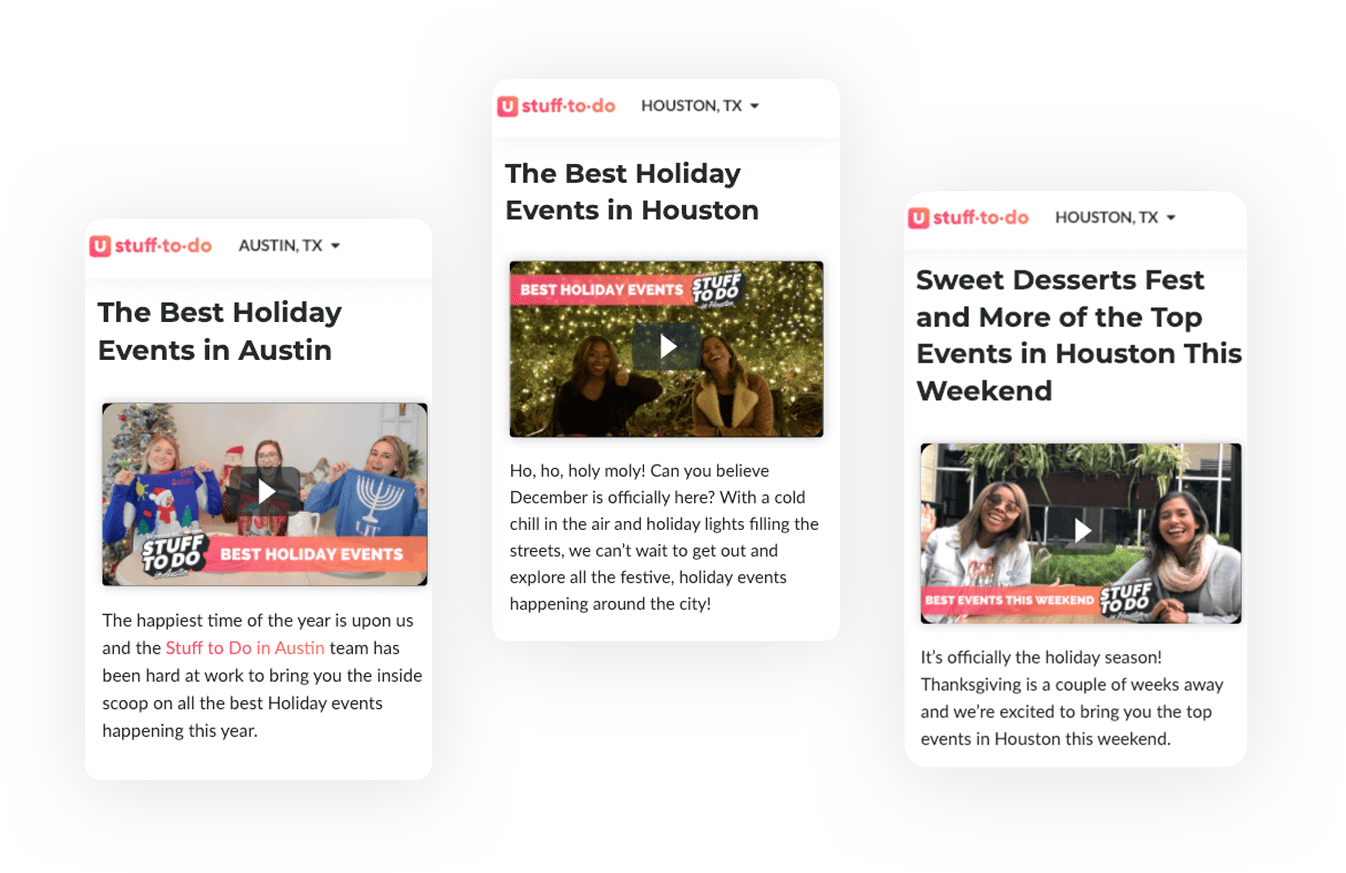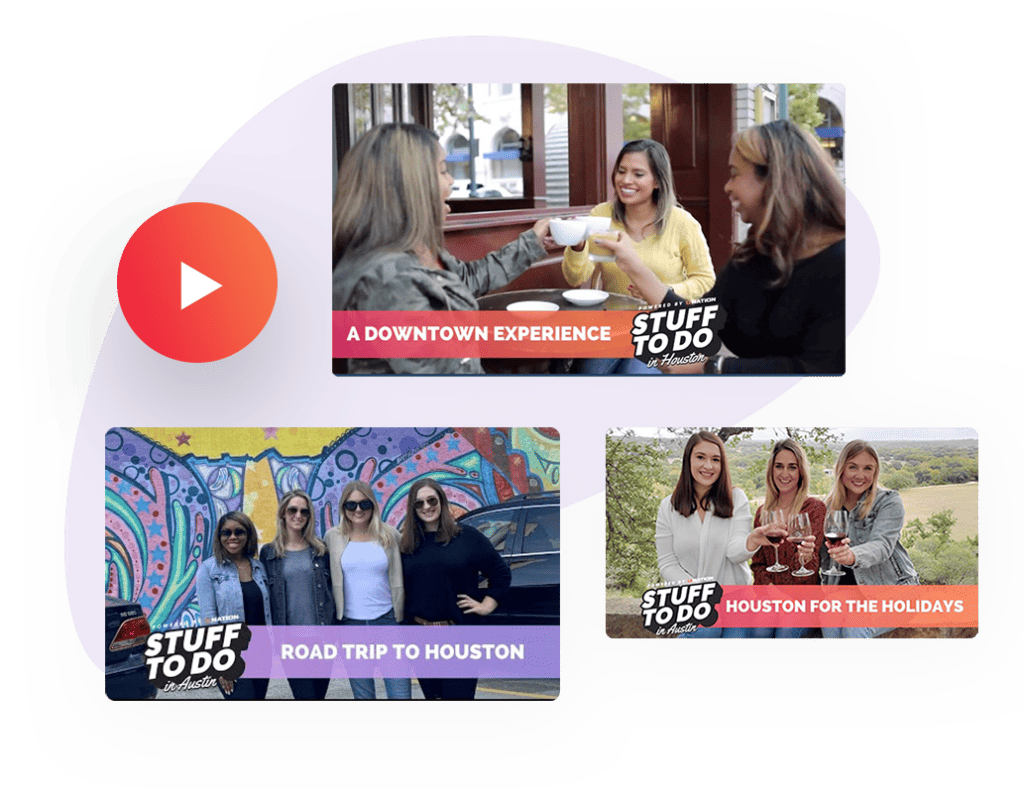 The creation of videos enhanced the story-telling element of this campaign immensely. Our custom experience videos allowed over 7k people to envision themselves in Houston over the weekend. In addition, each video was made in a way that Visit Houston can repurpose and reuse the content in their own upcoming campaigns.
We utilized our established StuffToDoInAustin and StuffToDoInHouston social media pages to reach highly targeted audiences in both cities. This was done through organic and paid means. Our targeted ad campaign alone drove over 520k impressions and more than 16k unique qualified visitors.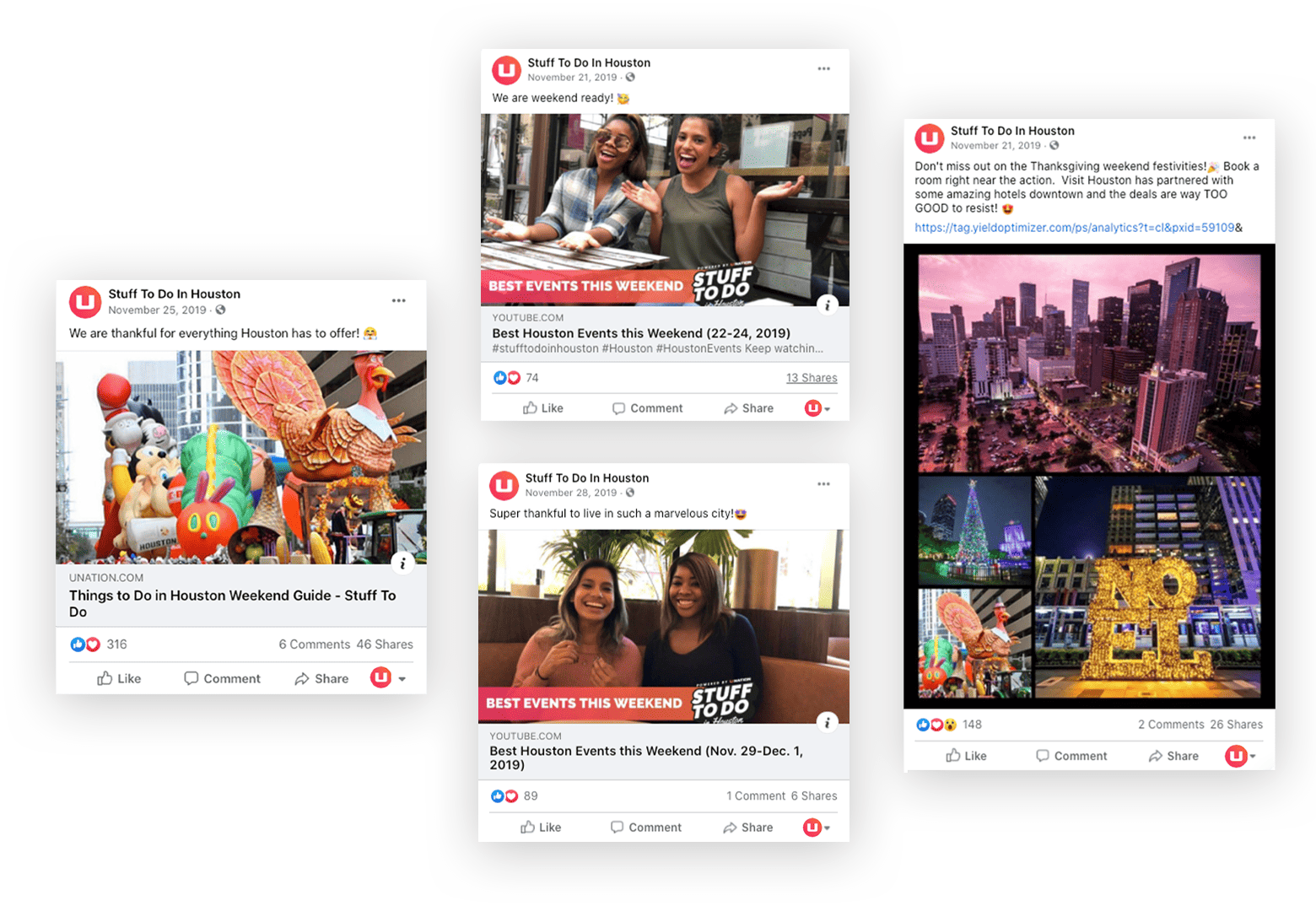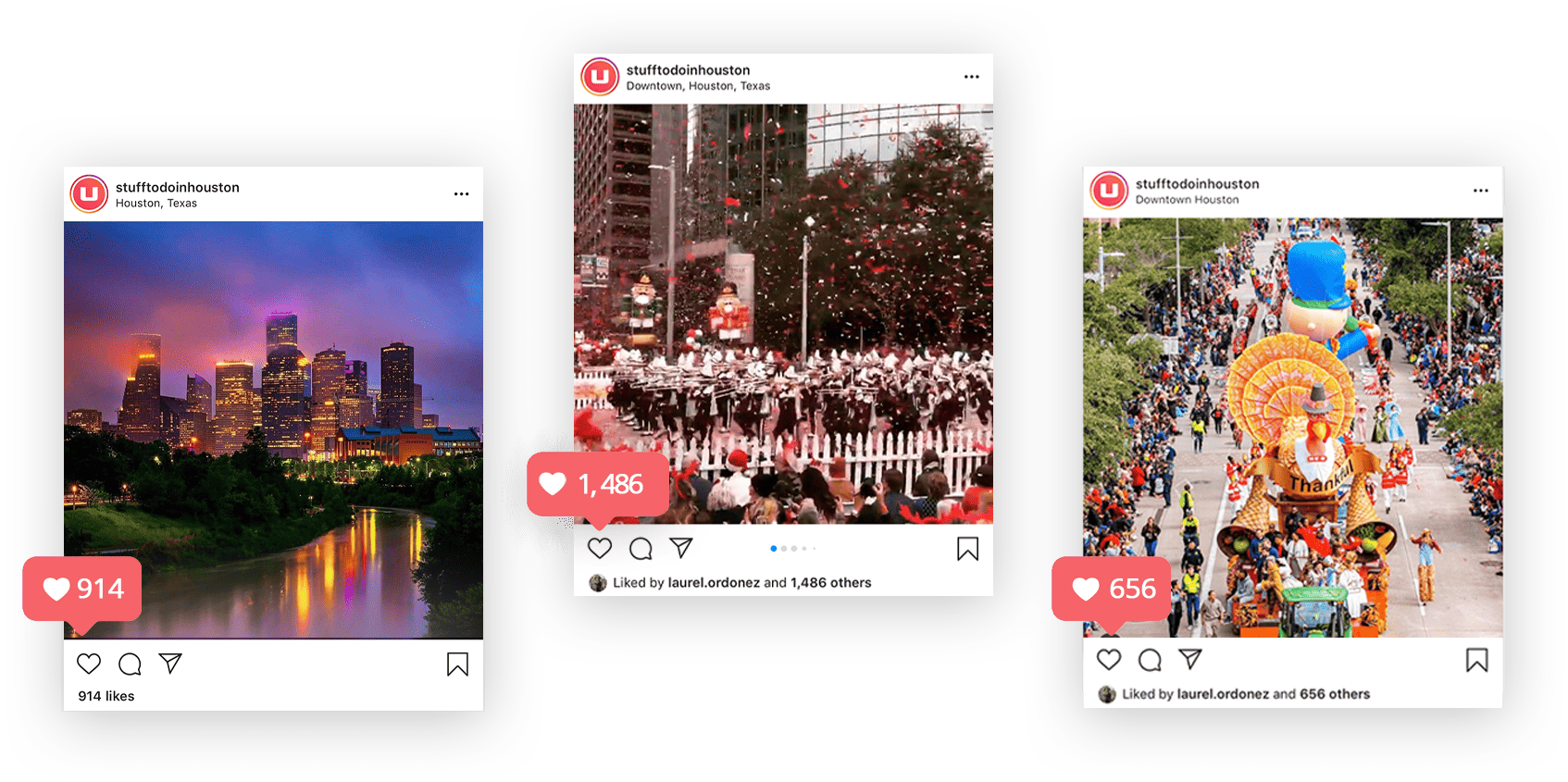 StuffToDo Instagram Features
The use of original, creative content played a large role in capturing the attention of our audience on our Instagram pages in Austin and Houston. By leveraging IGTV, stories, and posts we gained over 56k impressions and an incredible amount of engagement.
As an evolution, these posts became opportunities to explore something new and honor holiday tradition, rather than just another advertisement of some sort. This campaign resulted in increased impressions, higher click-through rates, and provided a digital snapshot that helped raise awareness of an incredible experience.
Build your promotion package.
Choose from our most popular packages, or customize one based on your needs.
Talk with one of our promotional experts.