During the day, downtown Tampa bustles with people wanting to visit its upbeat museums, walk down the Riverwalk, and admire the Straz Center. At night, people populate the downtown area to enjoy some of the best bars in downtown Tampa! We've curated a list of the 11 best bars in downtown Tampa to help lead you straight to the hot spots!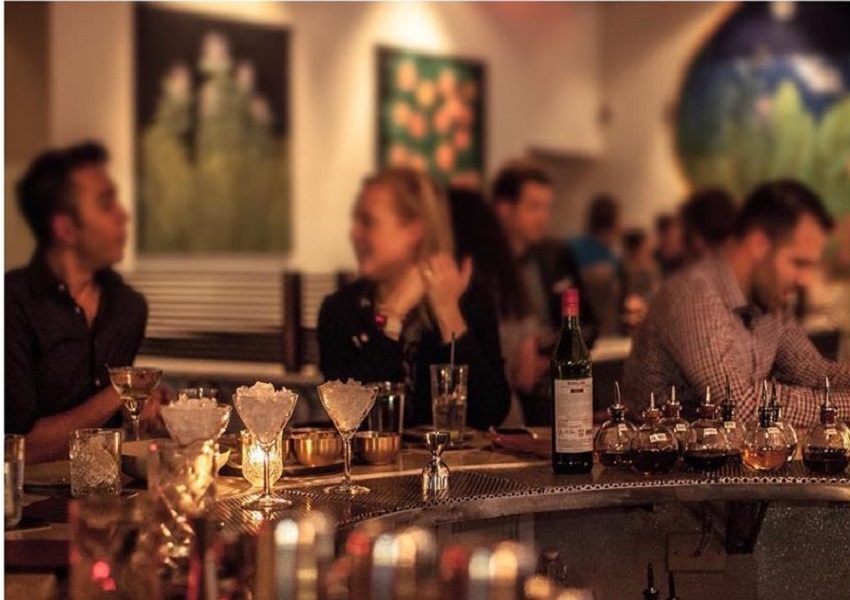 The Hotel Bar features craft cocktails inspired and served internationally like the Singapore Sling from Singapore, the Sidecar from Paris, the Queen's Park Sizzle from Trinidad, and more! Their environment mashes an old-school feel with a cosmopolitan twist. Plus, they serve late snacks ranging from marinated olives to fancy caramelized fennel dip served with kettle chips!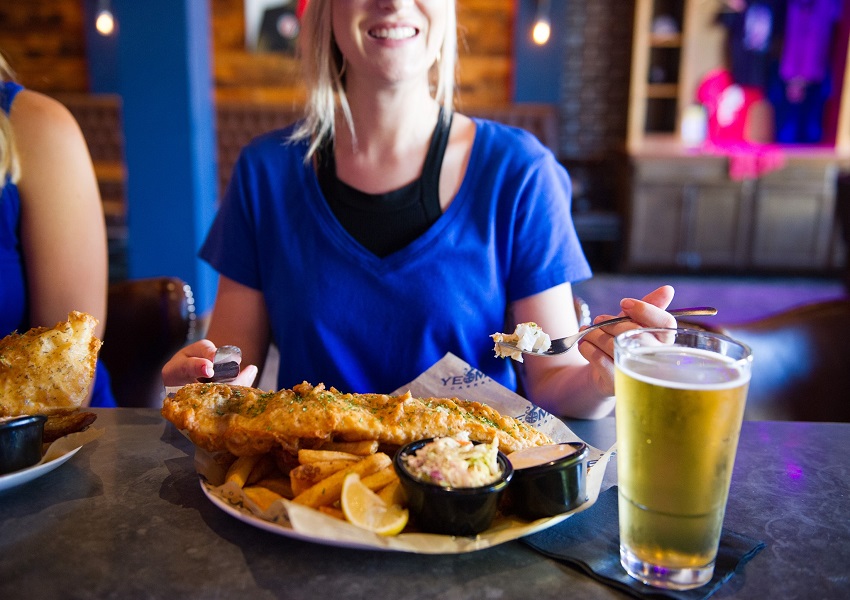 Yeoman's celebrates British culture and features eclectic pop art. On their walls, you can find Queen Elizabeth II, Bowie, and Churchill! They serve some of the best Fish and Chips in Florida along with other British food staples. Throughout the week, they host special events with some great deals including, $7 burgers on burger night and bottomless mimosas during brunch on the weekends!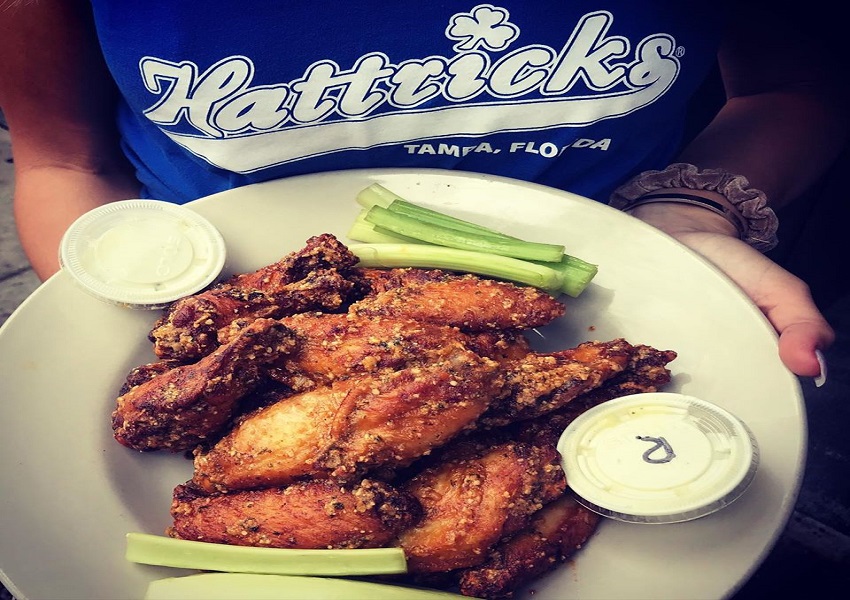 Hattrick's is one of the many bars in downtown Tampa where sports enthusiasts like to gather. This tavern caters to those wanting to cheer their favorite teams with a nice drink at hand and snacks on the side. Their menu even takes on a design related to sports separating each section into pregame, first period, second period, third period, and assists!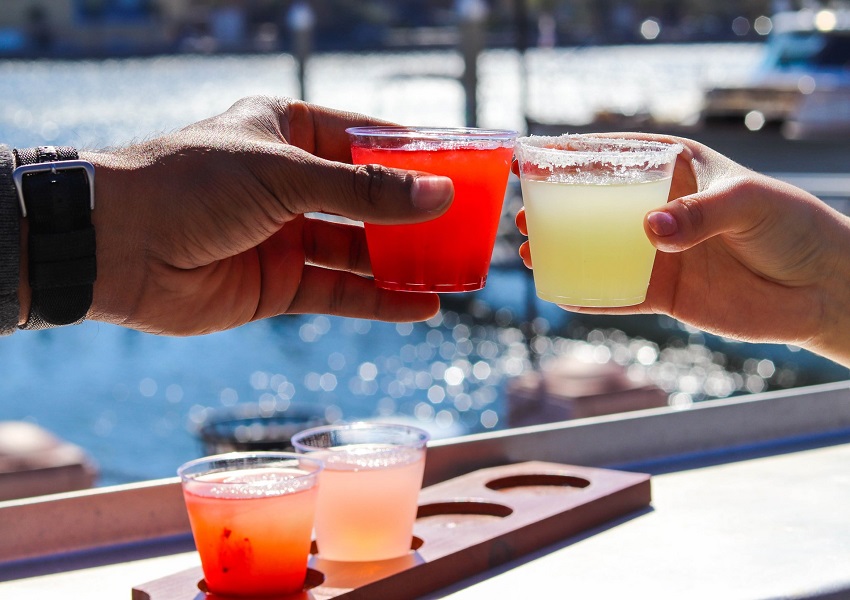 Waterfront views, live music, and a menu packed with local favorites! The Sail has got you covered. You can enjoy a refreshing drink and yummy snacks right by the water. What makes this bar even cooler is that they are a 360-degree restaurant and bar! Plus, you can find them located right along the Riverwalk. So, after a long walk along the river, treat yourself and grab a drink at The Sail!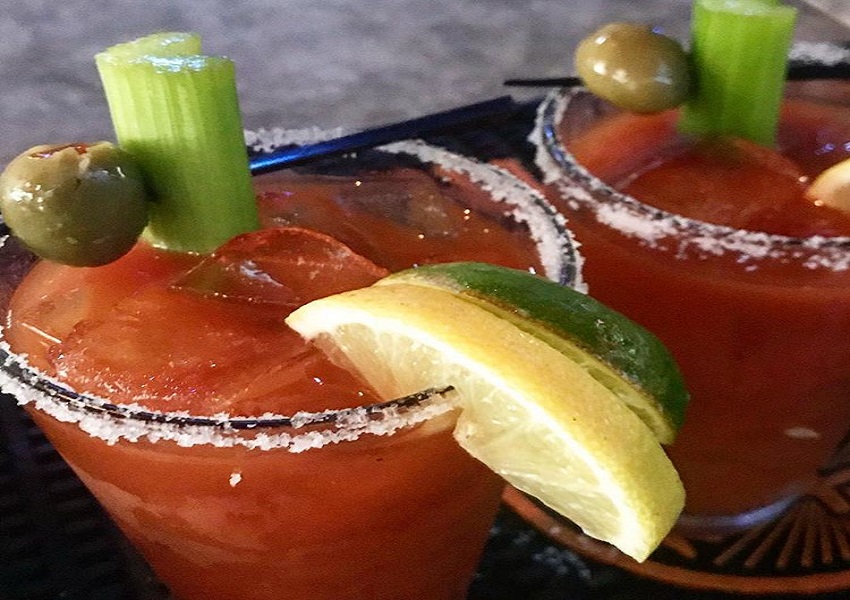 The Anchor Bar originally started its business on Davis Island but has since expanded to downtown. They serve comfort classics such as hot dogs, wings, burgers, and more! They have 21 different draft beers for you to try, and a great staff ready to greet you.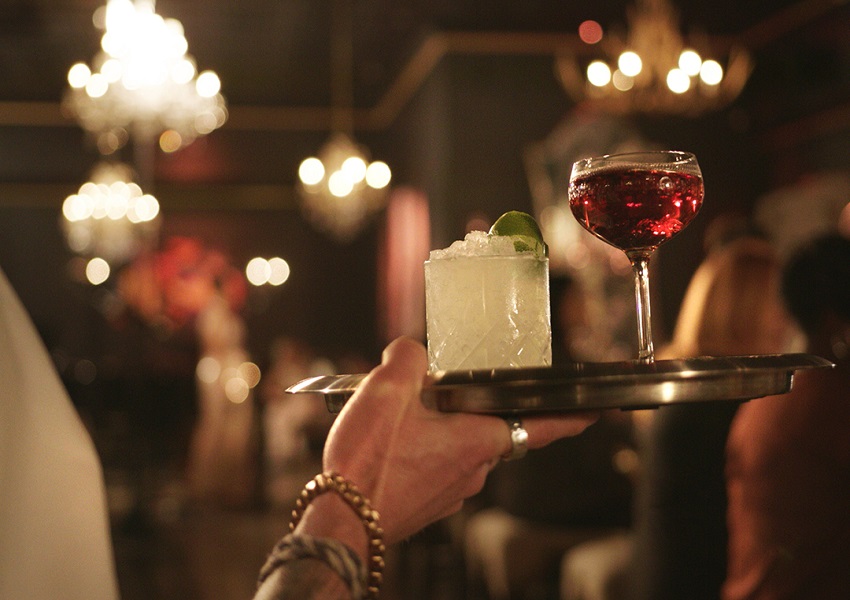 The Gin Joint lives in a preserved and restored urban space on Franklin Street. They emanate a sophisticated class with an old-timey feel. Their menu came to life from the hands of experts, who handpicked and carefully selected each item on the menu! They even provide vegetarian and gluten-free options! This is the perfect place for those that want to "sip in style!"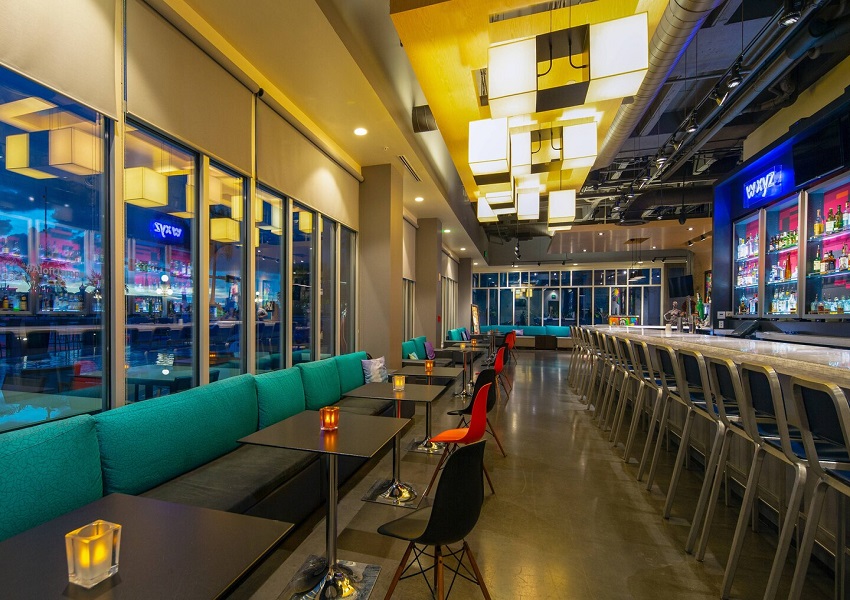 You can find this downtown Tampa bar located in the Aloft Hotel. The W XYZ bar serves specialty cocktails and some snacks. Out on their patio, their firepit creates a nice and warm atmosphere to enjoy your drinks and observe the river! Like many of the other bars in downtown Tampa, the W XYZ bar lives close by to other downtown attractions, such as Curtis Hixon Park, the Riverwalk, and the University of Tampa.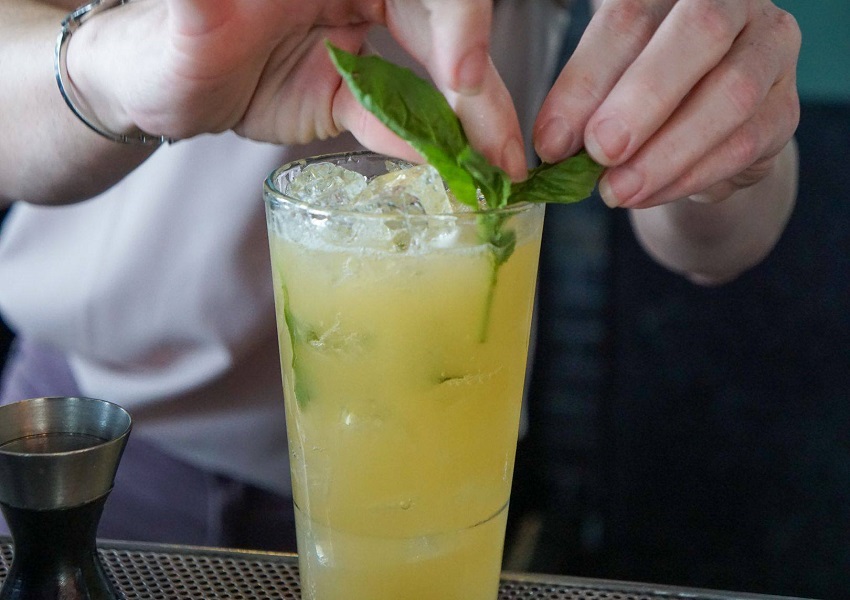 Taps carefully curate their food menu, source craft beers locally, and make specialty cocktails! They are the place to go for an enjoyable time with friends and family. Their appetizers vary from simple wings to fancy bacon-wrapped jalapenos. During Gasparilla, Taps becomes a hot spot to watch the pirate parade go by and a local top pick. They also offer both indoor and outdoor seating.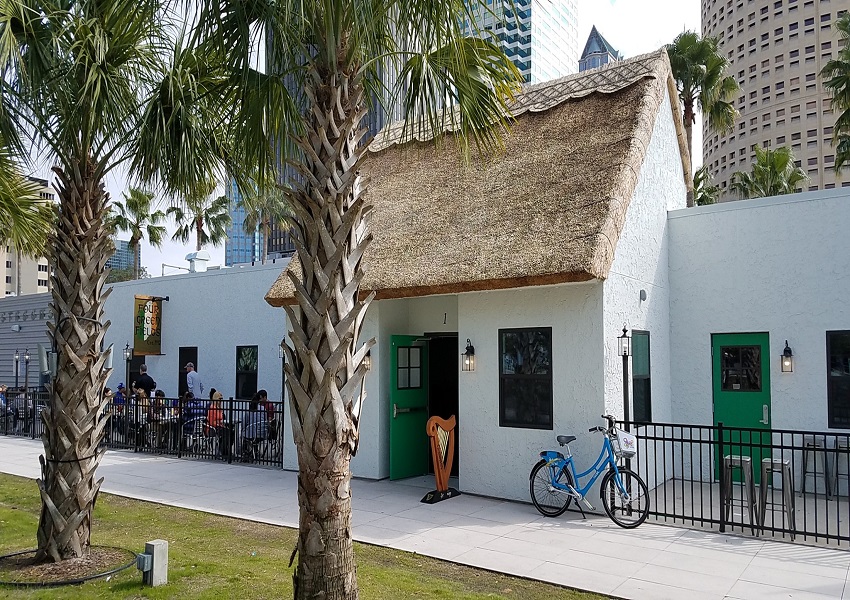 Enjoy a pint the Irish way at Four Green Fields! They first opened their doors back in 1992, and since then, their authentic thatched roof has attracted many. Imbibe magazine included this little Irish pub in their list of Top 100 Places in America to Drink Beer. Along with serving great beer, their menu incorporates traditional Irish food, including the infamous Corned Beef and Cabbage. Plus, you can find some local seafood favorites on their menu!
They have multiple bars open around Tampa, but their pub located right on Curtis Hixon Park is one of the best bars in downtown Tampa!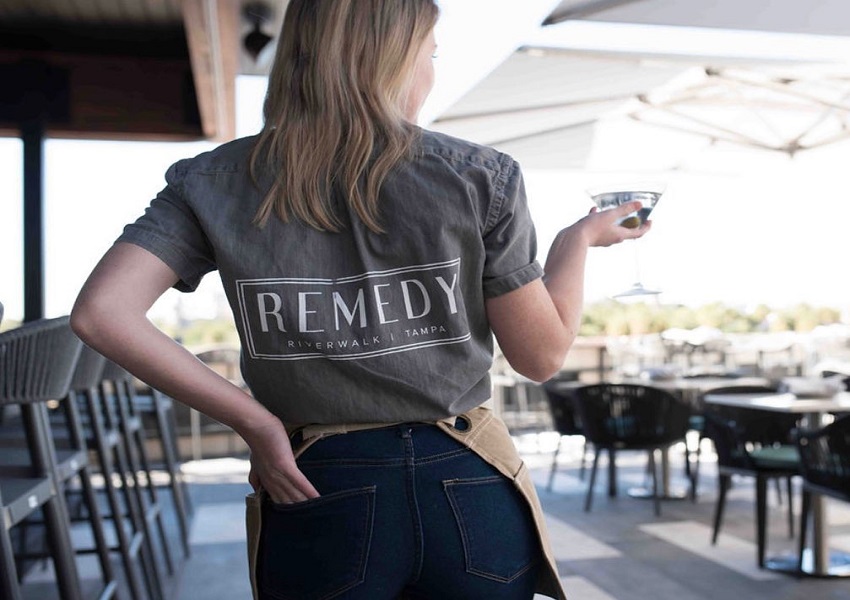 Remedy offers an authentically pleasing environment and riverside views. You can find this bar located right on the Riverwalk. They provide a variety of customizable options for pizzas, burgers, and chicken sandwiches. They also offer seafood options. For drinks, they serve craft cocktails and a variety of wine options. This is the place to go if you want to enjoy the warm Florida weather and the Riverwalk culture! Plus, they offer valet services, so you don't have to worry about circling for parking!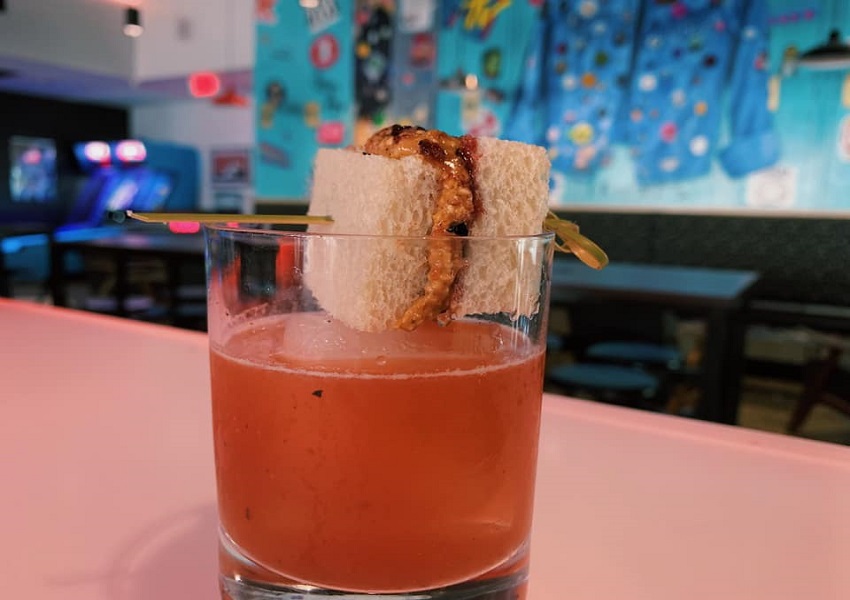 Throw it back to the '80s and '90s at Gen X Tavern! This bar's style and vibe channels the times where jeans were tighter, and when VHS tapes were alive. They open their doors to those that take their food and drinks seriously but let themselves go wild! Their retro menu includes vegan and vegetarian options, such as buffalo cauliflower and the Impossible burger! And for those with a sweet tooth, their salted chocolate chip cookie has been voted Best in the Bay!
Bars in Downtown Tampa & More!