Welcome to the Feature blog, Memphis!
This month + onwards, we'll be doing a Top 5 feature of some of our favorite spots in Memphis! For this month, we love a good opportunity to get some caffeine in us to drive us through the day or a nice little spot for the WFCS (work-from-coffee-shop) people. Come find these places for good eats, good treats, but most importantly: the good "bean". Coffee bean. With that, let's kick off this month's line-up: 
Located in the heart of Midtown, this french-inspired bakery is sure to give you lots of feel-good vibes. 17 Berkshire is located within Overton Square! They specialize in pastries + delicious macarons to grab for yourself or your loved ones! The windows are bright + open, and a great place to do work with a coffee by your side.
Our Go-To Order:

: Blondie Brownie (S'mores but in the form of a yummy brownie), the Tropicana, literally any + all flavors of macarons! Especially the special Bertie Bots' macarons from 17 Berkshire's Harry Potter Weekend events.

☕️:  Iced Latte with Caramel + Vanilla syrup, sub for Oatmilk!
📍 : 2094 Trimble Pl, Memphis, TN 38104
2. City & State | Broad Arts District
Wow that patio 💓  This beautiful place is located in the Broad Avenue District! This coffee shop + store is City & State: designed to bring you nothing but love in a cup in their coffee craft + curating their shop to be filled with unique artwork and gift ideas.
Our Go-To Order:

: Cheese + ham croissant, Sticky buns, any of the bakery goods that rotate seasonally!

☕️:  Spiced Honey Almond Latte (Fall seasonal item), Smoky Salted Caramel Latte 
📍 :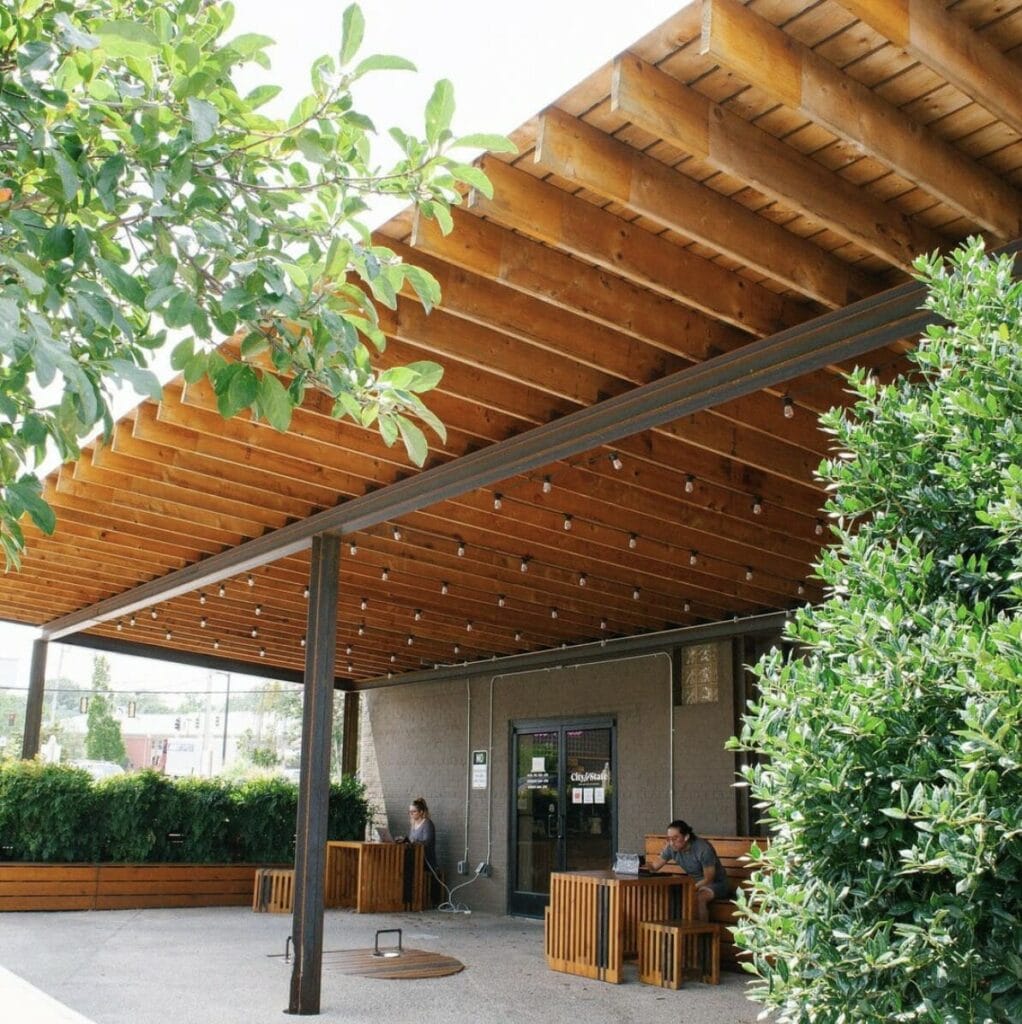 3. Tamp & Tap | Downtown Memphis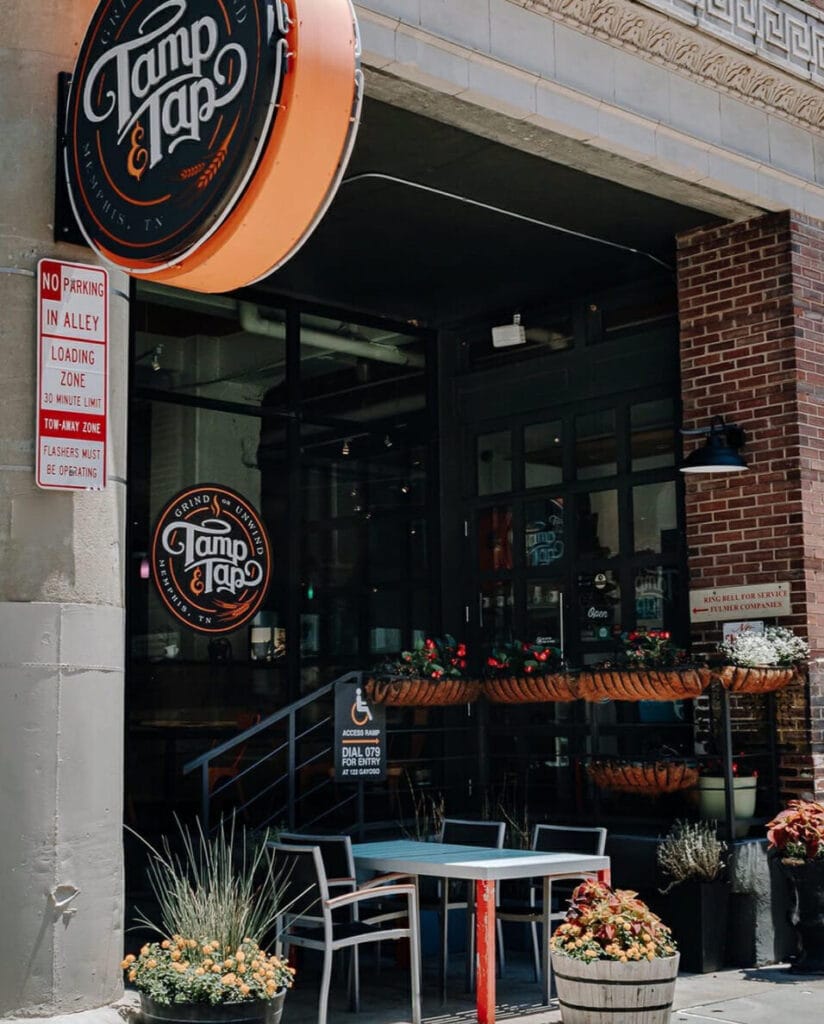 Meet Tamp & Tap: the sweet downtown location that lays tucked away on Gayoso Ave. The unique shop provides you the brews: and we mean both kinds! Have a beer or a coffee with this unique place to work or just hang out with the classic Super Nintendo game system hooked up with food + brews.
Our Go-To Order:

: Packard B-L-T, Pesto Melt off their menu of sandwiches + burritos!

☕️:  Tennessean, The Crescent, Hi-Octane! We HIGHLY recommend taking a shot of their espresso flavors too like Dread Pirate + John Wayne!
📍 : 122 Gayoso Ave, Memphis, TN 38103
4. French Truck Coffee | Crosstown Concourse
Located in the heart of Crosstown Concourse is a New Orleans coffee company that's made its home in the Central Atrium. French Truck Coffee serves breakfast foods + lunch to accompany your favorite coffee or tea! This homey little spaces has a variety of seating to sit + relax with friends, or grind out a bit of remote work.
Our Go-To Order:

: Avocado Toast, Ham + Cheese Croissant, Waffle Sandwich!

☕️:  Iced Latte's, any of the seasonal rotations, and the classic New Orleans Iced Coffee
📍 : 1350 Concourse Ave Memphis, TN 38104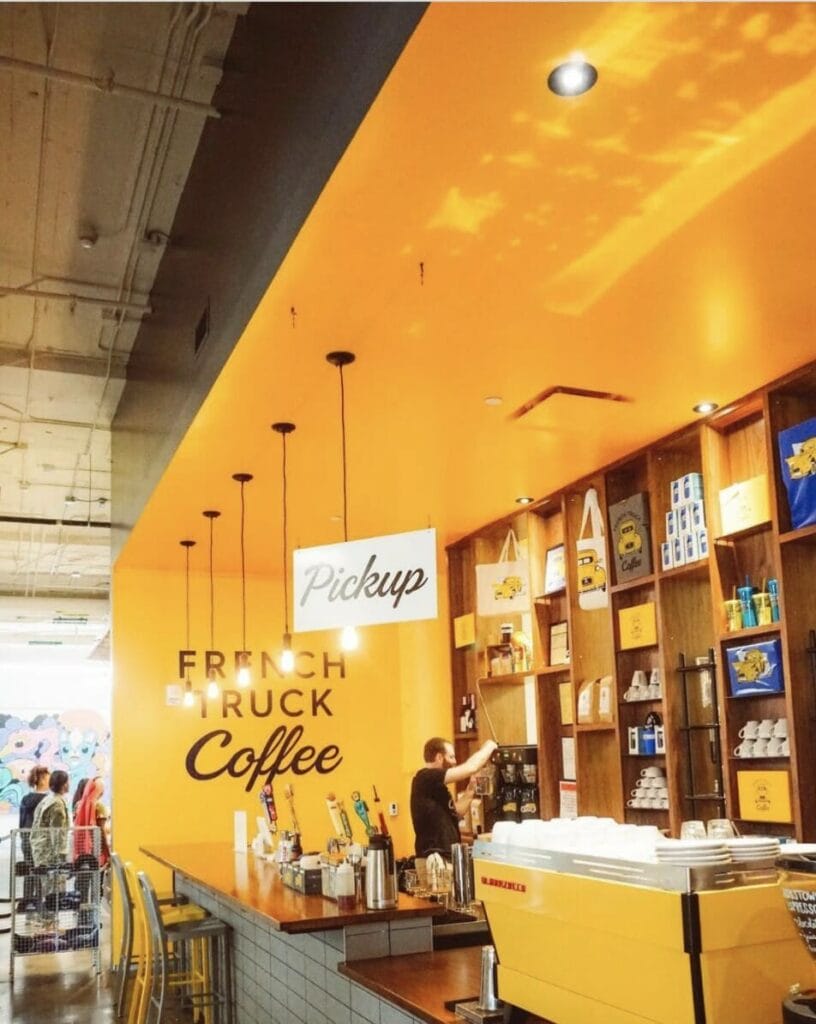 5. Memphis Chess Club | Downtown Memphis
Down on Madison Ave, this homey little spot has multiple spots to hide away and work/study, or enjoy yourself a game of chess ♟  Memphis Chess Club will inspire the "studious" in you to get your work done while also keeping you caffeinated + filled with their delicious foods.
Our Go-To Order:

: A Loaded Croissant for breakfast or for lunch try their Pizza (made with handmade dough!)

☕️:  Iced Latte's, any of the seasonal rotations, and the classic New Orleans Iced Coffee. FYI: All of their coffee is roasted In-house!
📍 : 1350 Concourse Ave Memphis, TN 38104