We've created a list of 5 sushi spots in St. Augustine that will satisfy your sushi cravings and more! Each of these sushi spots in St. Augustine offer authentic dishes and stunning spaces! The next time you find yourself craving sushi, you might want to check these hot spots out!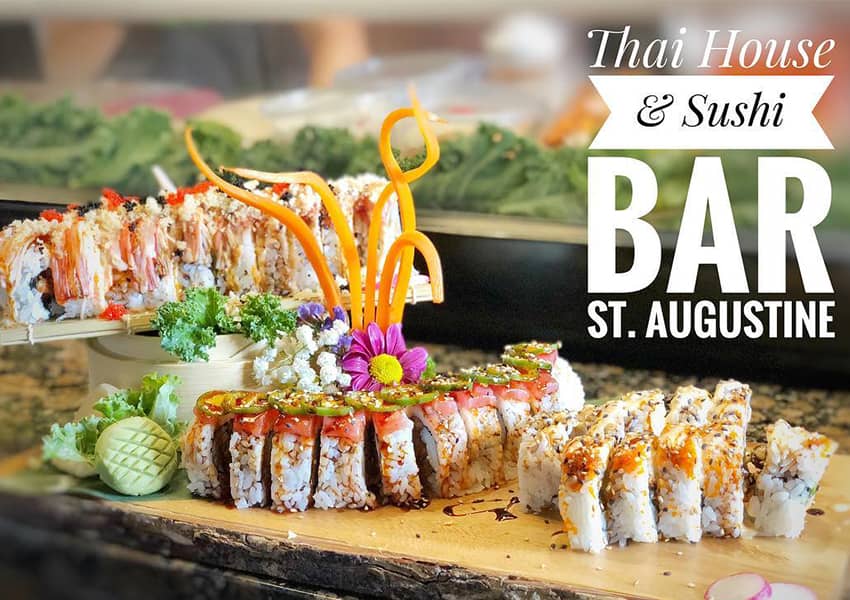 Authentic Thai and Japanese cuisine with a modern twist! At the Thai House & Sushi Bar, they serve a variety of dishes. From fresh sushi rolls to spicy curries, this sushi spot has it all! Their collection of rolls include classics like the California roll and specials! They even serve tofu and vegetarian rolls for our fellow plant-eaters!
The Thai House & Sushi Bar also offers an extensive beer and wine list, so you can pair your sushi of choice with a delicious drink. Plus, if you order one of their sushi or sashimi platters, you get a bowl of steaming miso soup on the side!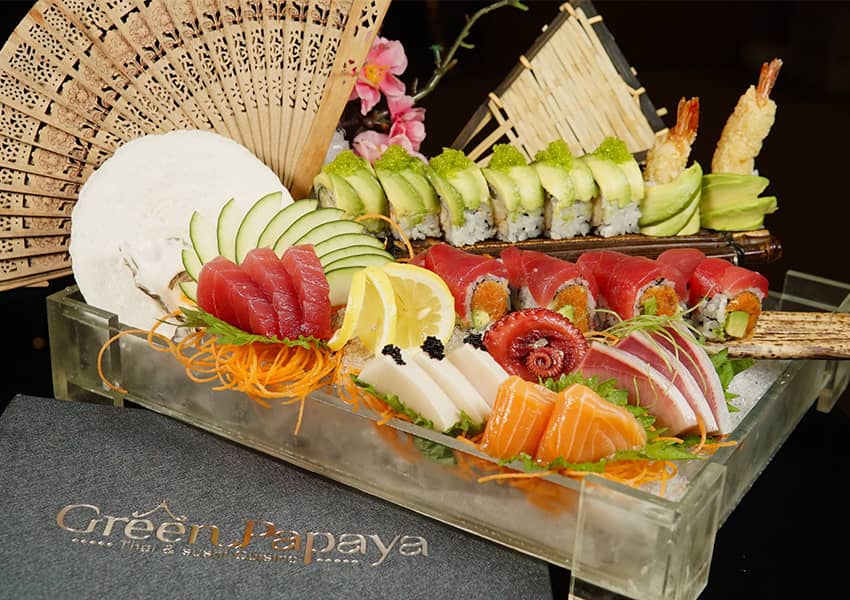 Like most of the sushi spots in St. Augustine, Green Papaya offers a large menu filled with an eclectic collection of dishes! Treat your tastebuds to a variety of their sushi rolls and flavors by ordering one of their sushi entrees. Their sushi entrees allow you to choose and mix-and-match sushi! You can even go all out and order a boatload of sushi… literally, with their sushi boats!  
Their selection of vegetarian and vegan-friendly rolls offer a bit more selection than most! Their veggie rolls range from asparagus, avocado, cucumber rolls to tempura sweet potato rolls! Their house-special sushi, the Green Papaya Special Roll, combines the tastes of tempura shrimp, spicy tuna, avocado, seaweed salad, and ikura.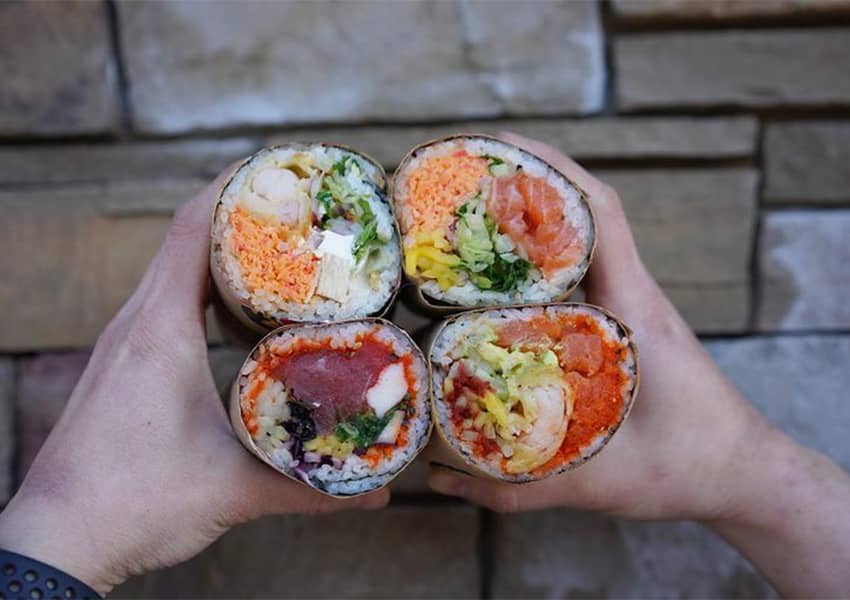 Burrito sized sushi?! We are all for it!  Kazu Sushi Burrito serves sushi burritos, poke burritos, and bowls! They intertwine Hawaiian and Japanese flavors into a satiating — and giant — sushi roll! Not only do they pack their food with fresh flavor, but they also follow a healthy conscious philosophy. Kazu Sushi Burrito makes clean eating flavorful, colorful, and enjoyable!
They offer signature and customizable bowls, sushi burritos, and salads. You can create your ideal sushi burrito by selecting your preferred wrap, rice, protein, mix-ins, sauces, and toppings! For dessert, they serve mochi ice cream and cheese wontons!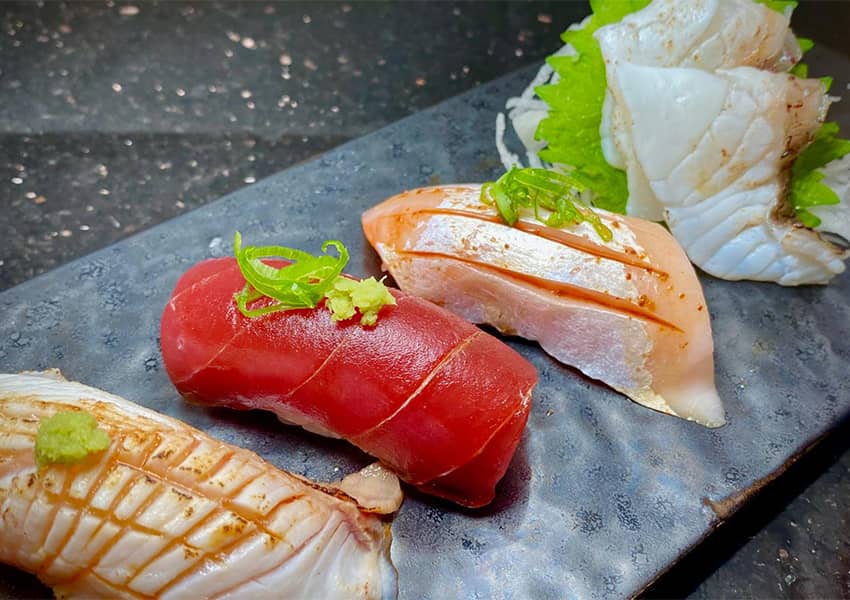 Enjoy sushi plated to perfection at Ginger Bistro! This sushi hot spot holds pride for its precision, delicacy, and attention to detail when it comes to hand-crafting traditional Japanese cuisine. They serve sushi, sashimi, hibachi, and ramen! A meal at Ginger Bistro includes enlightenment of the tastebuds to new textures and tastes!
Their name stems from the important role ginger plays when it comes to eating sushi and sashimi. Cleansing your pallet with ginger before digging into well-crafted sushi amplifies the flavors and yumminess!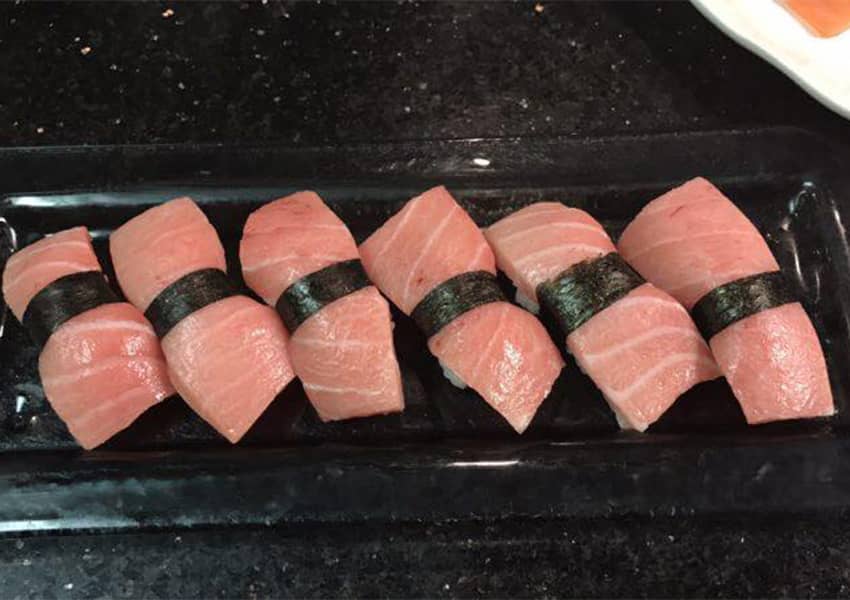 Roll out your stretchiest pants, as Corner Sushi offers a whole lot of sushi rolls to try! They offer cooked rolls, raw rolls, veggie rolls, special rolls, and sushi appetizer rolls! Similar to the other sushi spots in St. Augustine, Corner Sushi does not come up short when it comes to providing a selection. To explore a variety of their selection, order one of their sushi bar entrees and receive and an assortment of rolls, as well as a side salad and soup!
If you prefer to eat sushi for an appetizer and then a different dish for the main course, Corner Sushi has got you covered. Alongside serving sushi, Corner Sushi also serves hibachi, teriyaki, tempura, katsu, and udon dishes! For dessert, they offer ice cream, including tempura ice cream and green tea flavor, as well as fried oreo and mochi!  
Sushi Spots in St. Augustine & More!
Satisfy your sushi cravings and treat your tastebuds to a whole bunch of sushi! These 5 sushi spots in St. Augustine offer menus filled with a variety of flavors and plenty of rolls to dig into!
For mouthwatering Mexican restaurants and more places to grab food in St. Augustine, make sure to follow us on social media! We love sharing all that Jacksonville has to offer and more on our Instagram and Facebook!