Start your day surrounded by friends and family as you relish a delicious dish during brunch in Channelside! Tampa's Channelside continues to flourish and is now home to some amazing must-try hot spots! To help with your exploration of this trendy neighborhood, we've created a list of five spots you need to hit up the next time you want to have brunch in Channelside! Each adorable location offers an array of food selections, mimosas, and more.
If you decided to check out some of these brunch spots, make sure to tag us in some of your brunch photos @stufftodointampabay on Instagram and Facebook! We love to see you exploring our gorgeous city!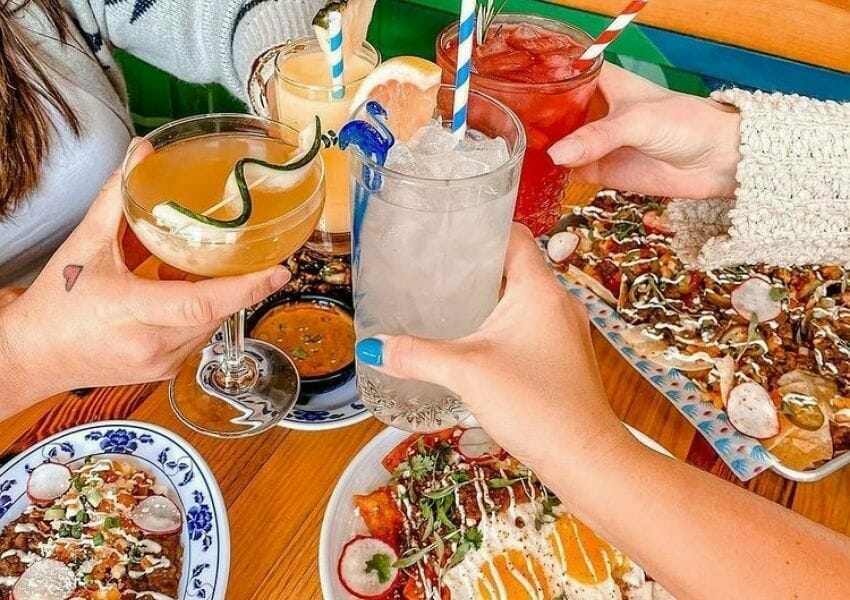 Rise and dine on some "fine Mexican provisions" at Jotoro! This brunch spot makes for a fantastic brunch location, especially for those with large groups of people or out on a date! Jotoro offers large shareable platters, like their Guacamole Toast and their Crispy Maple Bacon, that provide enough food for the whole table to enjoy! Other tasty treats on their brunch menu include a Thai salad, churro French toast, Chilaquiles Rojo and eggs, and steak and eggs carne asada style. To pair with your meal, they offer various cocktails including, bloody marys, mimosas, sangria, and a tequila special!
*Brunch Hours | Sun: 11am – 2pm 
Monday | 4pm – 10pm 
Tuesday | 4pm – 11pm
Wednesday | 4pm – 11pm
Thursday | 4pm – 11pm
Friday |  12pm – 12am 
Saturday | 11am – 12am
Sunday | 11am – 10pm
📍 615 Channelside Dr. #114, Tampa, FL 33602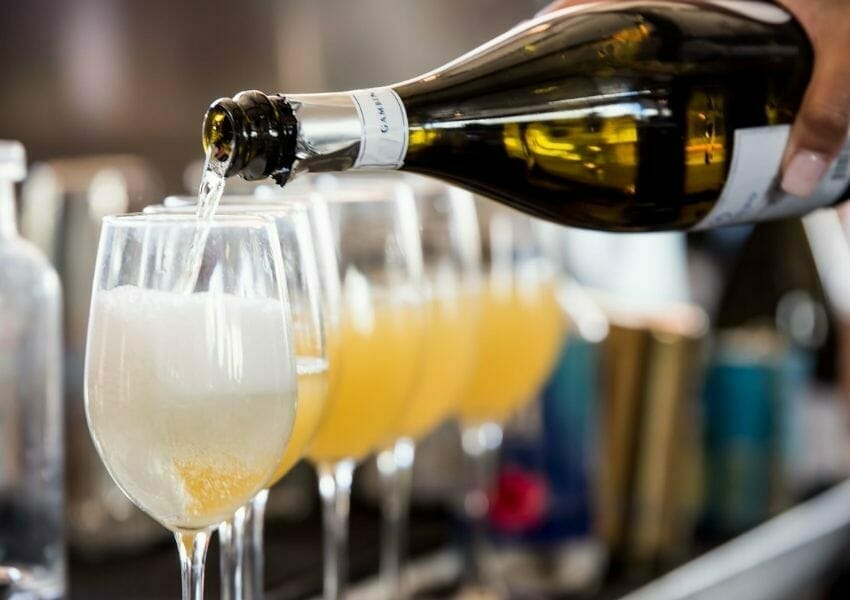 For an upscale brunch spot, a large selection of tasty bites, head on over to American Social! American Social serves a diverse range of brunch bites worth exploring, from sweet treats like cinnamon sugar-coated donut holes to rich and savory platters like their steak and eggs! Just as impressive as their list of food, their drink menu also offers multiple concoctions. Their list of drinks includes frozé, bloody marys, mimosas, a cinnamon toast crunch cocktail, and coffee! This is definitely the place to go if you are looking for a classy brunch spot to enjoy with your friends!
*Brunch Hours | Sat & Sun: 11am – 3pm
Monday | 11:30am – 12am 
Tuesday | 11:30am – 12am 
Wednesday | 11:30am – 12am 
Thursday | 11:30am – 1am 
Friday | 11:30am – 2am 
Saturday | 11am – 12am 
Sunday | 11am – 12am 
📍601 S. Harbour Island Blvd. #107, Tampa, FL 33602
Brunch in Channelside & More!
Brunch comes to life with platters overflowing with yummy food and refreshing cocktails. It also provides a great opportunity for social gatherings with friends, lovers, and family! The next time you find yourself planning a brunch, make sure to check out these Channelside brunch spots!
To explore more of Channelside and all that Tampa offers, head on over to our social media pages! You can find us on Instagram, Facebook, TikTok, and Youtube! Don't forget to tag us in your photos @stufftodointampabay!