Satiate your sweet tooth by visiting some of the best dessert spots Atlantic Beach has to offer. Treat your tastebuds to sugary delights like chocolate and frozen custard! Check out our list of dessert hot spots in Atlantic Beach below, so you will know where to go the next time your sweet tooth craves a sugary delight!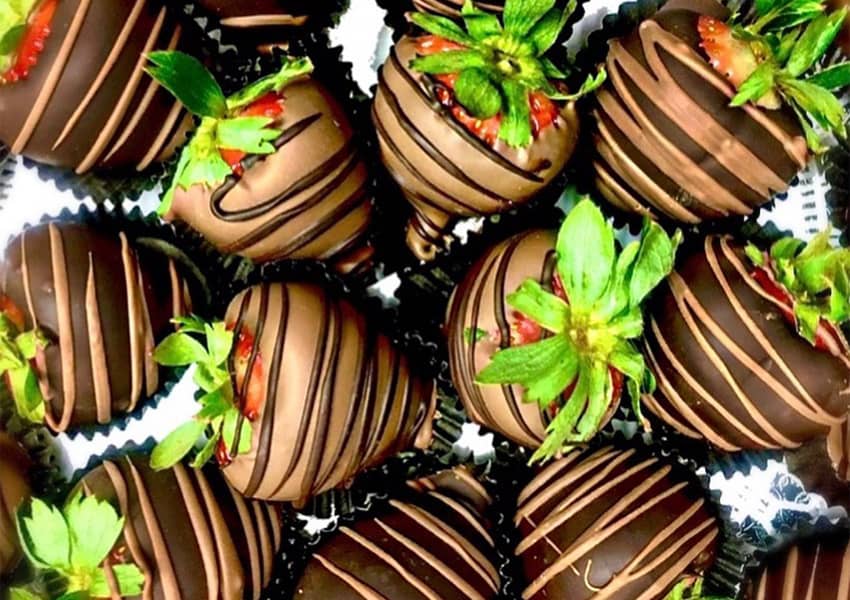 Dive into an ocean of chocolate at Peterbrooke Chocolatier! This Atlantic Beach dessert spot offers a wide range of chocolate delicacies! From chocolate covered Oreos to dark chocolate pretzels, Peterbrooke Chocolatier can make all of your chocolate dreams come true! 
Plus, this chocolate haven sells gift baskets filled with a mixture of chocolate treats. You can treat a loved one, friend, co-worker, or whomever else you wish to spoil with the gift of chocolate goodness.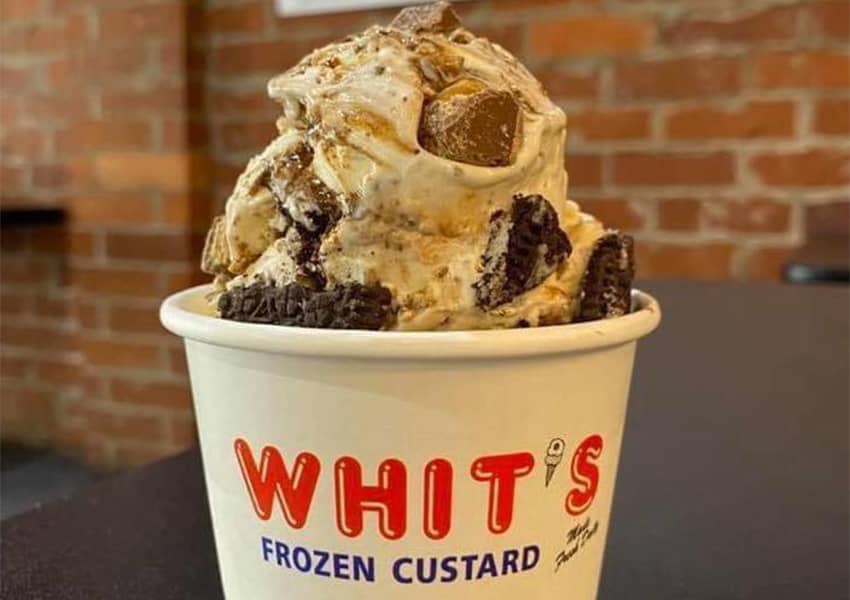 Freeze time by making memorable moments eating dessert at Whit's! Whit's serves frozen custard and other refreshing dessert treats. They give you the option between customizing your own specialty and trying out one of their crafted designs. 
Their basic flavors include chocolate, vanilla, and their fresh flavor of the day. Once you've selected a base, you can adorn your dessert with as many toppings as you would like! From hot fudge to apple slices, their selection of toppings provides plenty of options to help create your ideal sugary masterpiece!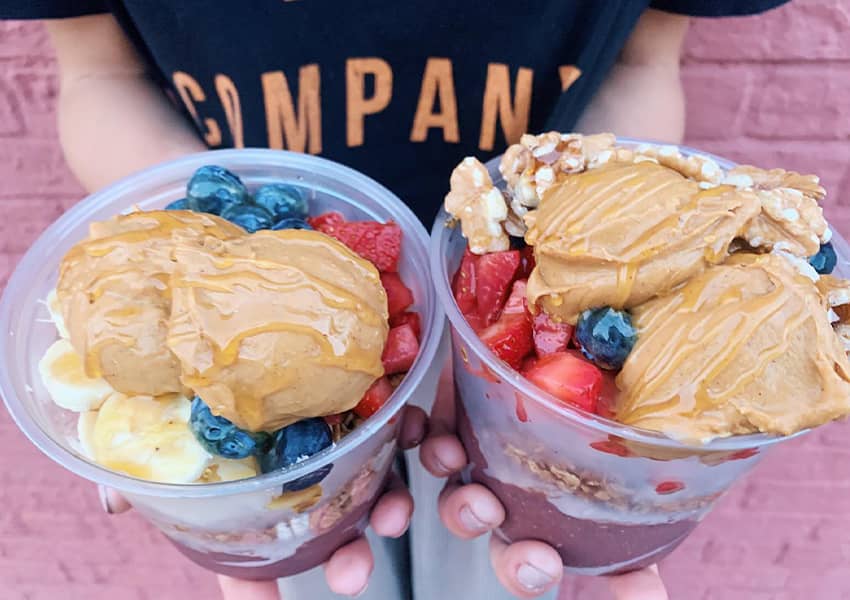 Looking for fresh and healthy dessert options? Look no further. Homespun Kitchen might be the place for you! Dessert at this Atlantic Beach restaurant includes homemade frozen yogurt, crafted from scratch, and vegan sorbet! Of course, the frozen yogurt delights come with a set of toppings to choose from, adding a little extra sweetness to the treat. 
Some of their topping selections include M&Ms, homemade granola, and goji berries, among many more. On top of serving frozen yogurt and sorbet, Homespun also offers acai bowls and smoothies! Another healthy yet sweet treat option!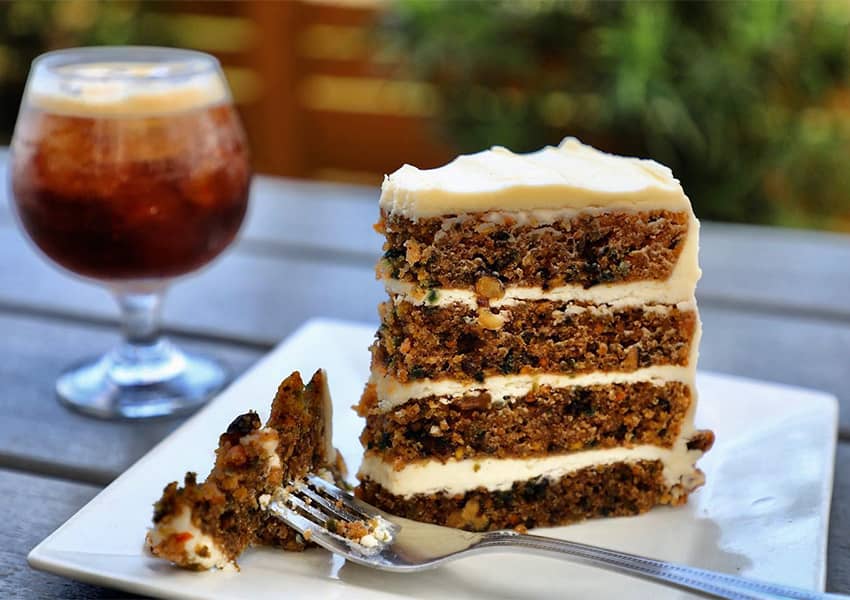 Croissants, muffins, cookies, and cakes paired with a sweet hot drink awaits for you at our next best dessert spot in Atlantic Beach! Southern Grounds & Co. offers desserts and small bites of sugary goodness to go alongside their fresh brewed drinks. 
In addition to their baked goods and dessert staples, their main menu also offers sweet delights like their protein tartine smeared with peanut butter, drizzled with honey, and decorated with banana slices. Southern Grounds & Co. provides an opportunity to enjoy dessert in the morning, so you don't have to wait to satisfy your sweet tooth later on in the day!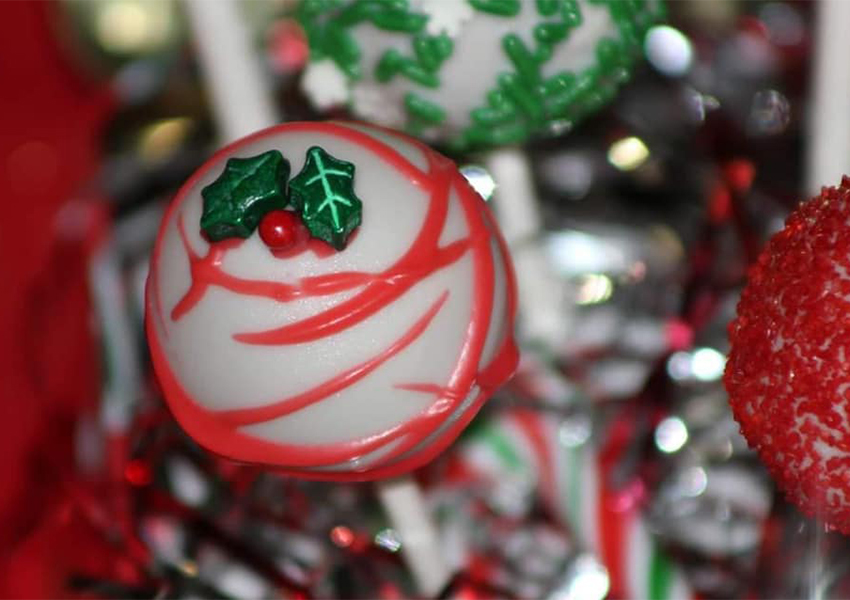 For an adventure down sugary flavor lane, head on over to the Pink Cupcake! This Atlantic Beach bakery serves cupcakes, cake pops, and cakes topped with various flavors of icings and buttercreams! Plus, they have incredible icing penmanship as they decorate works of art on their delicious treats. 
To top it all off, the Pink Cupcake spreads all kinds of festivities as the seasons change. They spread the festive spirit by crafting designs, flavors, and special dessert treats that match the celebrated occasions.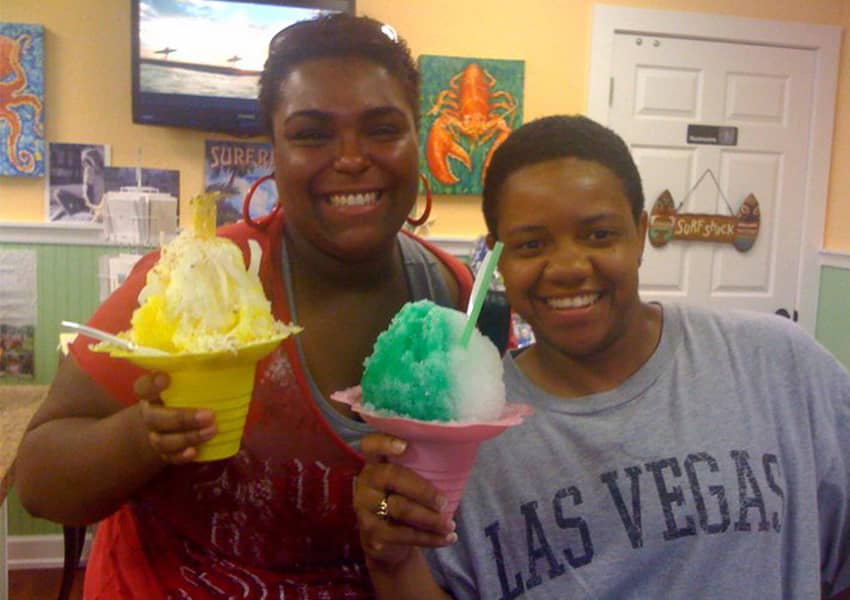 Cool off from the Florida heat by treating yourself to an icy dessert! Ohana Hawaiian Shaved Ice serves fruit treats, shaved ice, smoothie bowls, and juices.
They offer tropical flavors crafted from fresh fruit to sweeten their frozen treats naturally! Their dessert encapsulate the freshness of the tropics and molds that tropical feel into a flavorful taste that tingles tastebuds and satisfies the sweet tooth.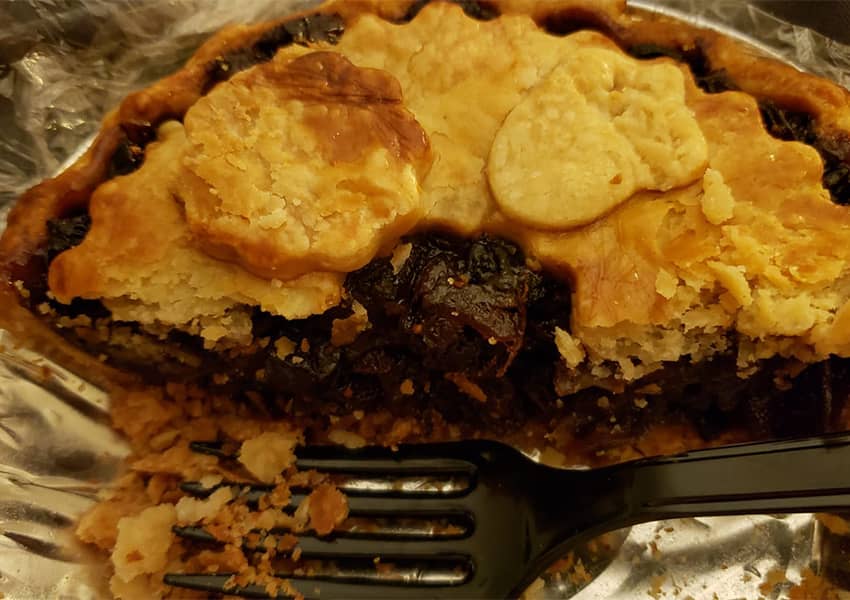 Calling all pie lovers! We have found the ultimate haven for dessert… Pie Heaven Bakery Café! This Atlantic Beach café offers all things related to pie. Their menu includes both classic and unique pie flavors ranging from apple pie to lemon meringue pie! Not only do they have sweet fillings, but they also have a special sweet crust! 
Each pie gets created with care, talent, and one's love for baking. From the flavorful fillings to the lattice crust designs, Pie Heaven's pies come to life at the hands of pie-ssionate people wanting to share their love of pies with others!  
Best Dessert Spots in Atlantic Beach & More!
We always have room for dessert! Nothing beats ending (or starting) the day with a sweet treat, and these dessert spots in Atlantic Beach know how to serve some delicious sugary goods. From frozen flavored shaved ice to warm oven-fresh pies, Atlantic Beach has a variety of dessert spots offering all kinds of desserts to enjoy!
For more places to explore and activities to enjoy in Jacksonville, make sure to follow us on Facebook and Instagram! Plus, check out our list of top dessert spots in Riverside for more places to satisfy your sweet tooth!