Burritos are giant rolls filled to the brim with delicious goodies…and we can't get enough of them! Here at UNATION, we've collected the best places to grab a burrito in Jax Beach to help you narrow down your next burrito go-to location!
Each hot spot offers a menu overflowing with tasty Mexican cuisine! They serve both classic and unique burrito creations, providing a variety of flavors that'll have your tastebuds tingling with joy! Discover why we love these burrito joints and more below!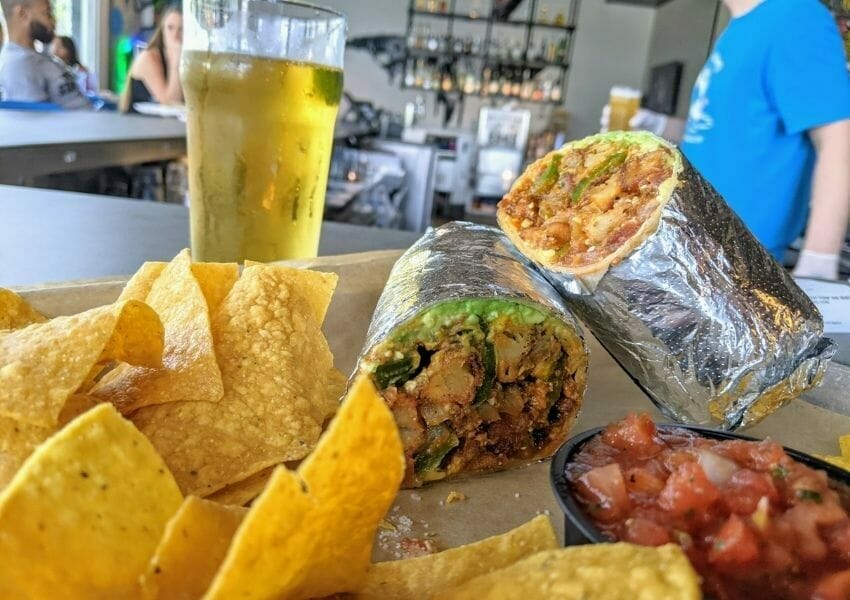 For burrito works of art, head on over to the Burrito Gallery! They offer two burrito bases stuffed with an array of tasty bites! Their rolls of artwork include Spanish-style rice, beans, cheese blends, veggies, and more! Plus, you get to pick your choice of protein from their delicious selection of chicken, carnitas, ginger teriyaki tofu, ground beef, steak, and blackened shrimp.
If you prefer bowls over rolls, the Burrito Gallery gives you the option to sub the traditional burrito for a bowl! To make your meal extra cheesy, you can also top your burrito creation with a dollop of queso! While digging into your yummy masterpiece, kick back and take in the beautiful local art scattered around the restaurant. Burrito Gallery provides an aesthetic and chilled environment fit for anyone looking to vibe… and enjoy burritos!
Best Places to Grab a Burrito in Jax Beach & More!
From cheesy covered rolls to simple classic burrito creations, these three best places to grab a burrito in Jax Beach have got all kinds of burritos to enjoy! On top of serving your favorite burritos, these hot spots also serve a bunch of other Mexican staples!
To explore more must-try places in Jax Beach and the rest of Jacksonville, make sure to check out our Facebook, Instagram, and Twitter!