Entertainment in the Countdown City
Oh, he's just a multi-platinum recording artist and his voice is just like "Heaven." Kane Brown will be in San Antonio performing some of our favorites and sometimes it "Be Like That." Grab last-minute tickets and enjoy a heartfelt, spectacular country show.
Event Details
🗓 Oct 16 | 7:00pm–9:00pm
📍 AT&T Center
🎟 Starting at $40.50
Let Kiki and Sam help plan the rest of your weekend!
We're on our way to enjoy San Antonio's original Beer Fest, cheers to 15 years! The event will showcase over 400 plus premium and craft beers, over 100 breweries (including some SA faves like Ranger Creek Brewing & Distilling), yummy wines, live music, food trucks, games, and loads more stuff! This will be a 21+ event, please bring a valid ID.
Pro Tip: You can bring along lawn chairs or blankets to sit and enjoy the Texas fall weather.
Event Details
🗓 Oct 16 | 12:00pm–6:30pm
📍 Crockett Park | 1300 N Main Ave
🎟 Starting at $40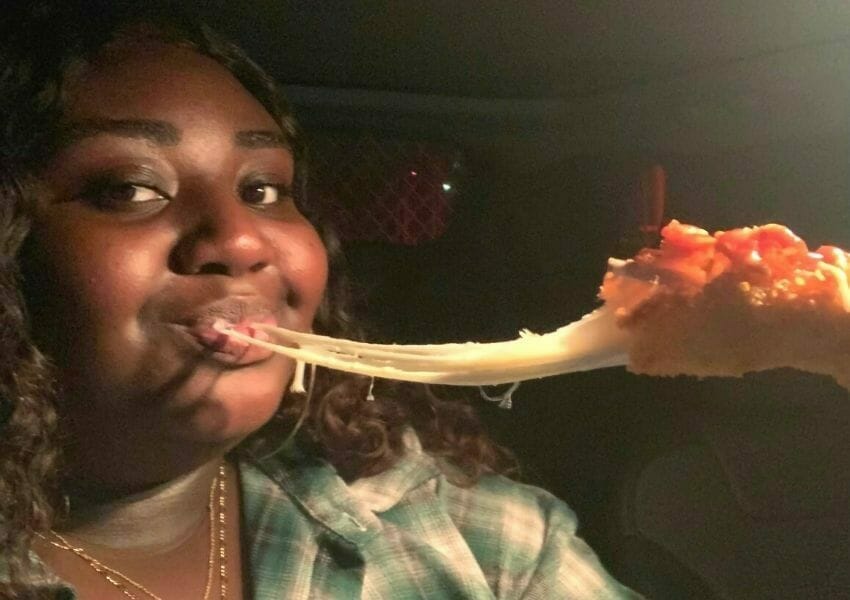 Couldn't miss the opportunity to try out Sijang Korean Corn Dogs at  Rumble and they did NOT disappoint! We devoured The OG, which was the perfect combination of both sweet and savory, and the right ratio of cheese to dog. "The perfect cheese pull!" Make sure to check out their socials so you don't miss their next Pop Up!
By now you must know that shopping is our favorite type of cardio and you can catch us at the Huebner Oaks Farmers Market. We enjoy shopping local because it's always great quality and we get a chance to support smaller businesses. The vendors are phenomenal and they have something for everyone. You can find yummy popcorn, in-season fruits & veggies, cute fall accessories, sweet treats, spooky seasonal decorations, and so much more!
Event Details
🗓 Oct 16 | 9:00am–2:00pm
📍 11745 West Interstate 10
🎟 FREE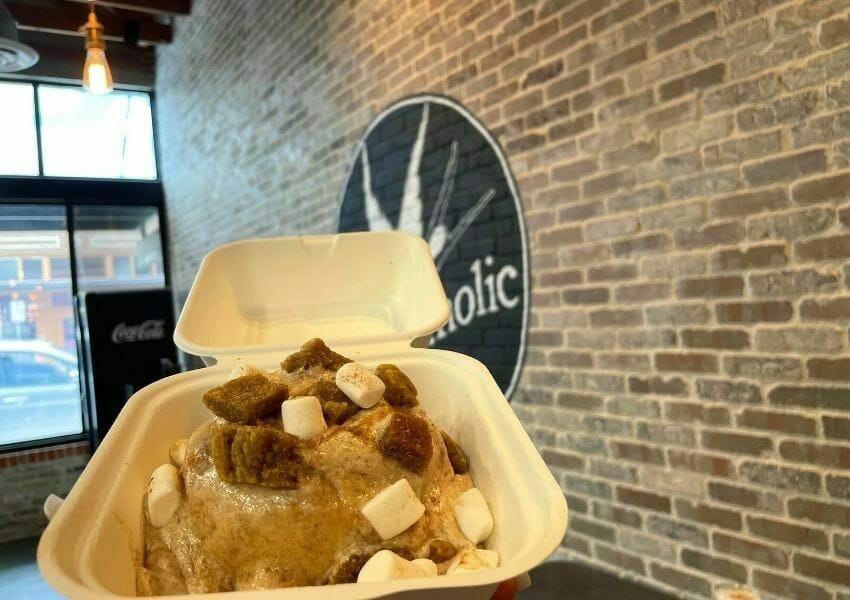 Big taste for a big roll, you've got to try out Cinnaholic for yourself! They're yummy vegan cinnies Located in Southtown and offer seasonal flavors like Fluffernutter, Pumpkin Spice, and the Pizza Roll. #chefskiss 😋
🗓 Times vary
📍 812 S Alamo St Suite 113
Events in San Antonio This Weekend
Halloween, I Miss You. Can we live like Jack and Sally and have Halloween on Christmas? If we want, and I say we should! 
We're ready to celebrate the 10th year anniversary of all things Tim Burton at the Burton Ball. It's going to be bigger and better, with both indoor and outdoor fun activities. This will ensure enough room for guests and vendors to social distance.
Saturday the vibes will be more focused on adult fun like spooky decor, live-in-action Burton art, amazing musical performance, yummy drinks, and THE costume contest of the city! Sunday will be more family-friendly with carnival games, fun movies playing, coloring, AND costume contests!
Special note from event hosts:
"All attendees are required to have received a negative COVID-19 test within 72 hours prior to entering the venue and must present the paperwork and matching ID for the test. Guests not wishing to provide a negative test result can voluntarily show proof of full vaccination instead."
Event Details
🗓 Oct 16 | 6:00pm–11:30pm
📍 Vibes Event Center | 1211 E Houston St
🎟 Starting at $7
Movie night, yummy snacks, and friends? Sounds like the perfect Friday to us! Grab anyone you know and head on over to The Tobin Center for a night of FREE entertainment and enjoy Soul, a family-friendly film by Disney and Pixar. Bring your lawn chairs or blankets to feel extra comfy. Oh and in case you're feeling snack-ish, the concession stand and bar will be available to make purchases of the unique treats that will match the theme of the movie! 
Worried about the parking situation? Don't! Parking is available at the Tobin Center Parking Garage for just $15. 📍 227 4th Street, 78205.
You can also check out general information on downtown San Antonio parking, here!
BTW: We've got other kid-friendly activities in San Antonio you can check out!
Event Details
🗓 Oct 15 | 7:00pm–9:00pm
📍 Tobin Center for the Performing Arts | 100 Auditorium Cir
🎟 FREE
Cheer on the Spurs & San Antonio FC!
We sure do love sports around here, especially when there's yummy food and cold beer involved. If you're looking for places to catch the game anywhere else besides your comfy couch, check out these San Antonio Sports Bars.
Cheer on our beloved Spurs at the last home pre-season game. You won't see tickets cheaper than this anytime soon! Take advantage and get a glimpse of the "young team" as they get ready for an interesting and exciting regular season! #GoSpursGo
Event Details
🗓 Oct 15 | 7:30pm–9:30pm
📍 AT&T Center
🎟 Starting at $10
We know that San Antonio FC loves to score on the rebound and we're not mad about it. We know our guys bring the intensity to the field and let's not forget about those 4th straight wins on the road! You definitely have to see them in action at the Toyota Field. You won't regret it. #Defend210
🎟Event Details
🗓 Oct 16 | 7:30pm–9:30pm
📍 Toyota Field
🎟 Starting at $13
Are you looking for more Fall activities to do in San Antonio?
Download your FREE pumpkin patch map! All you need to do is enter your first name, add an email, and you'll have a cool map to 9 pumpkin patches in SA! Keep it on your phone or print it out to plan your fun adventures.
Still looking for Things to Do in San Antonio on Sunday?
We know not everyone is ready to be out and about just yet, and we encourage you to do what is best for yourself and your family during this time.  
Planning a trip or a fun-filled day in San Antonio?  Check out our 
Pinterest
 page for great ideas and planning tips!