Howdy Austin! How's this chilly weather been so far? We know we've definitely been loving it and can't wait for it to get even colder! Oh… it's only 76 degrees? Welp, close enough for Texas! We've got another packed weekend for you all and we've got something everyone can enjoy! We've got Latino Art WKND, a comedy show, an electric vehicle festival, and a lot more fun things for the weekend!
Events in Austin This Weekend
Join us on November 13th for an amazing day full of local art, food, and beer! Featuring Local Austin vendors selling their creations, 2 food trucks serving delicious cuisine, and craft beer served by none other than The Brewtorium! Join us for an epic indoor and outdoor event! There will be over 20 artists and if you're a fan of beer and good food, this is something you won't want to miss!
Event Details
🗓 Saturday, Nov. 13th | 12:00pm–8:00pm
📍6015 Dillard Circle #A Austin, TX 78752
🎟 Free 
Bring your pups for a casual meet and greet in the park while you enjoy complimentary food and beverages. For every dog that comes to the event, Schmitz & Smith Group will make a $5 donation to Austin Pets Alive! The more the merrier, so bring your dog and bring your fellow dog owners for a pawfect day out! 
Event Details
🗓 Saturday, Nov. 13th | 10:00am–12:00pm
📍200 Sandra Muraida Way Austin, TX 78701
🎟 Free
It's time to enjoy some laughs at Halcyon! Headlining is Jamie Gravy along with Magen King, Chris Tan with host, George Redd Speaks! Jamie Gravy is a Dallas native and has opened for Eddie Griffin's Showtime special, "Undeniable" in Boston, MA and continues to tour clubs all over the nation. He also has voice acting in the movie "Dirty Money," that's streaming on Netflix. If you're in the market for some laughs, stop by Halcyon with family or friends!
Event Details
🗓 Friday, Nov 12th | 9:30pm–11:00pm
📍 1905 Aldrich Street Suite 110 Austin, Texas, 78723
🎟 $10.00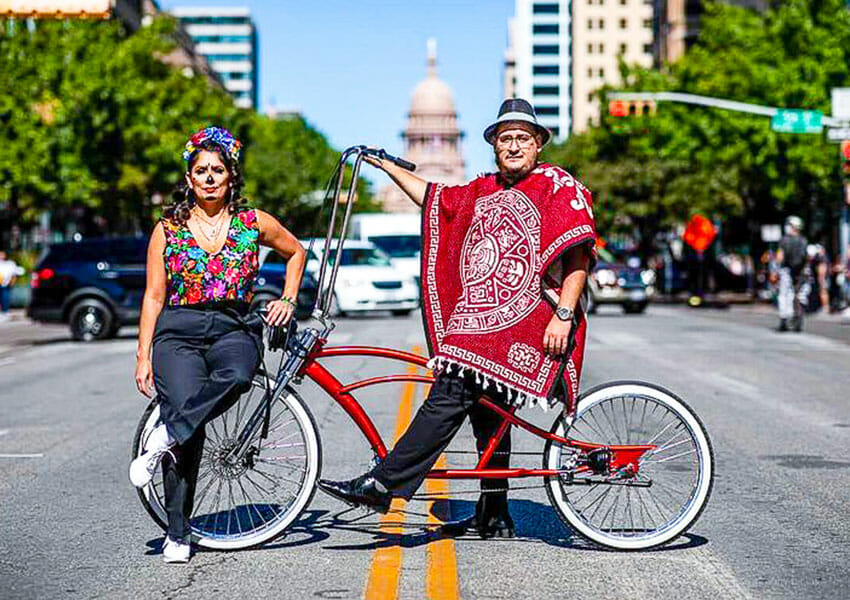 An authentic cultural experience as our focus, the multi-day event will take place in three different venues on the east side, with artists showcasing their work, available for purchase. There are many emerging, local artists who have never been given the opportunity to exhibit, and others who are older and sadly, have been excluded from a rapidly changing art scene. 
Event Details
🗓 Friday, Nov 12th – Sunday, Nov 14th 
📍 Multiple Locations depending on the event
🎟 $10.00 for General Admission
North America's largest electric vehicle festival, the Electrify Expo, is in Austin this weekend! You'll be able to get up close and personal to all of the newest technology of electric vehicles. You can even test drive or ride in the vehicles yourself of some of the biggest brands in the industry! Get charged up to come on out to Circuit of The Americas to see the newest e-Mobility! 
Event Details
🗓 Friday, Nov 12th – Sunday Nov 14th
📍 9201 Circuit of the Americas Blvd, Austin, TX 78617
🎟 Varies from $20.00 – $200.00 
Featured Blog of the Week
We hope y'all are staying warm in this chilly weather and are brave enough to venture out to some of these amazing events! Don't forget to tag us in your adventures!