Explore our list of 6 St. Augustine apartments and discover your next home! These apartments offer cozy living spaces and plenty of amenities to enjoy!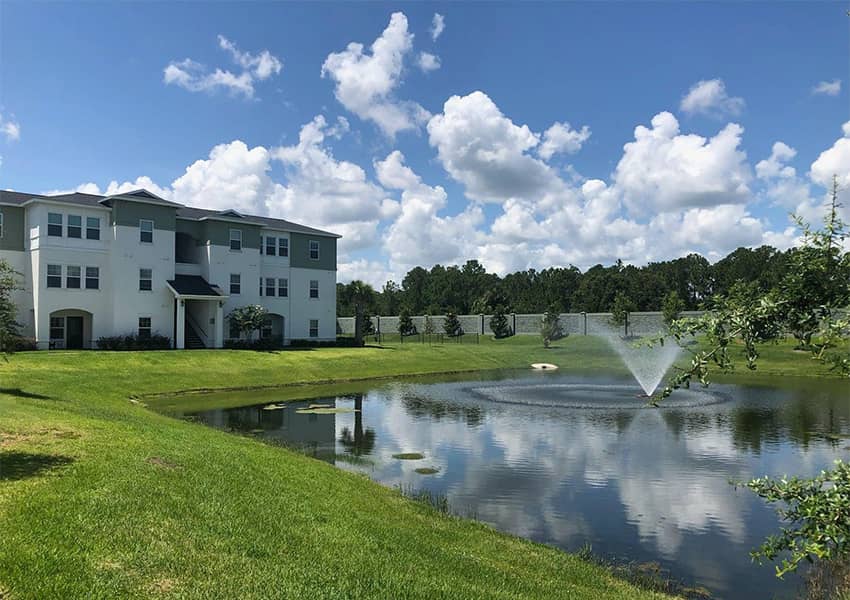 For upscale apartments surrounded by a peaceful community, check out the Landing at St. Augustine! These St. Augustine apartments offer luxury suites just minutes away from the beach, shopping complexes, and dining options. Each unit has a walk-in closet and either a patio or solarium. Their kitchen consists of granite countertops, stainless steel appliances, and dark espresso cabinets.
On top of having luxury living units, the apartments in the Landing at St. Augustine offer a variety of amenities ranging from a dog spa to a swimming pool. The units come with laundry equipment, garbage disposal, and a dishwasher, among other amenities!
Mon – Fri: 10am – 6pm, Sat: 10am – 5pm, Sun: Closed 

100 LASA Dr, St. Augustine, FL 32084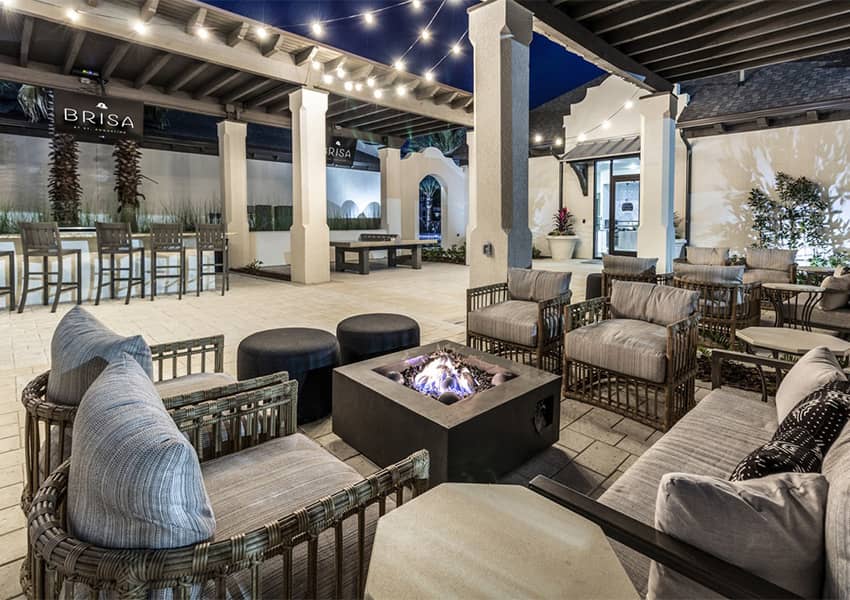 Lounge by a saltwater swimming pool, cook in a modern chef-inspired kitchen, and cozy up by an outdoor fire pit on a patio! Brisa Luxury Apartments St. Augustine offers a modern and upscale way of living. These newer St. Augustine apartments come with luxury and upscale amenities. Living at Brisa Luxury Apartments mirrors a stay at a luxury resort, especially with their cascade showers and large soaking bathtubs!
Some of the community amenities include an entertainment porch, poolside cabanas, car wash stations, luxury pet spas, and more! For security, the apartment complex lives within a gated community! Great for families with children!
Mon – Fri: 8:30am – 5:30pm, Sat: 10am – 5pm, Sun: 1pm – 5pm 

40 Brisa Ave, St. Augustine, FL 32084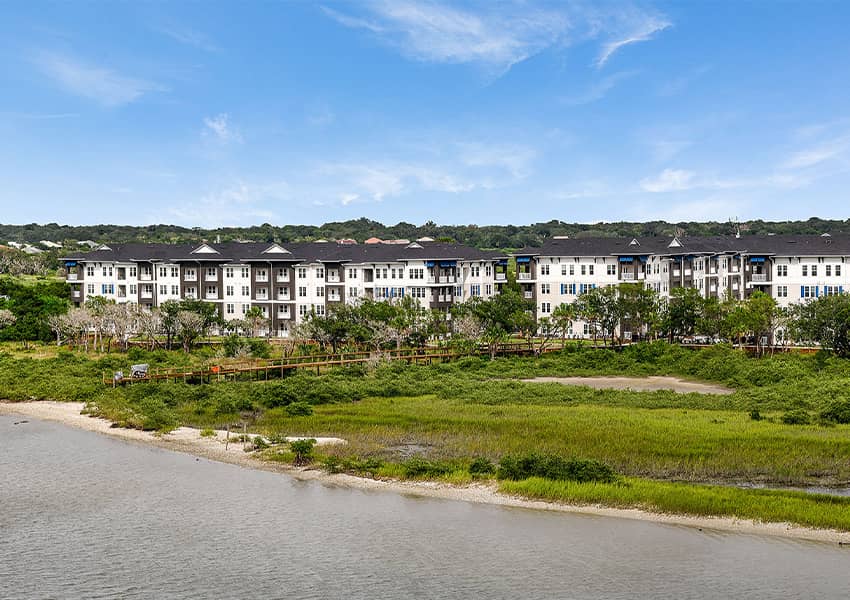 Pet-friendly units and waterfront living, what more could one ask for? ISLA Antigua Apartments in St. Augustine sit alongside the coast of Matanzas river and breathtaking intercoastal views of Old St. Augustine and the Lighthouse Museum! Living here includes access to a grand clubhouse that provides complimentary Starbucks and beverage café, billiards, games, a business center, and co-work stations!
Each unit comes with an in-house washer and dryer, a large kitchen island, bathtubs, and a walk-in closet. The community functions as a smoke-free environment and offers pet amenities as well.
Mon – Fri: 9am – 6pm,  Sat: 10am – 5pm, Sun: Appointment Only 

655 West Marina Cove Dr, St. Augustine, FL 32080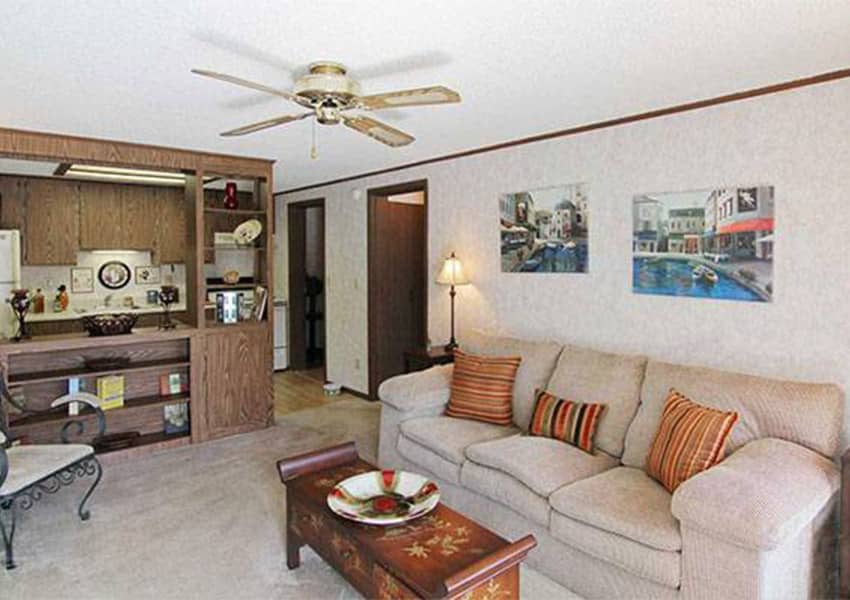 Living in St. Augustine comes with a bunch of history just around the corner. Stone Cove Apartments lives near major highways, allowing for easy access to nearby attractions, schools, shops, hospitals. They make commuting easy and quick! These St. Augustine apartments come with a community laundry room. However, each unit has washer and dryer hookups. Other amenities within the apartment include pre-installed cable, outside patios, and garbage disposals.
Nestled in the center of Amelia Island, Stone Cove Apartments live a short drive away from the beaches and Anastasia State Park! The units offered are studios, 1 bedroom, and 2 bedroom units!
Mon – Fri: 8am – 4pm, Sat & Sun: Closed 

630 W Pope Rd #38, St. Augustine, FL 32080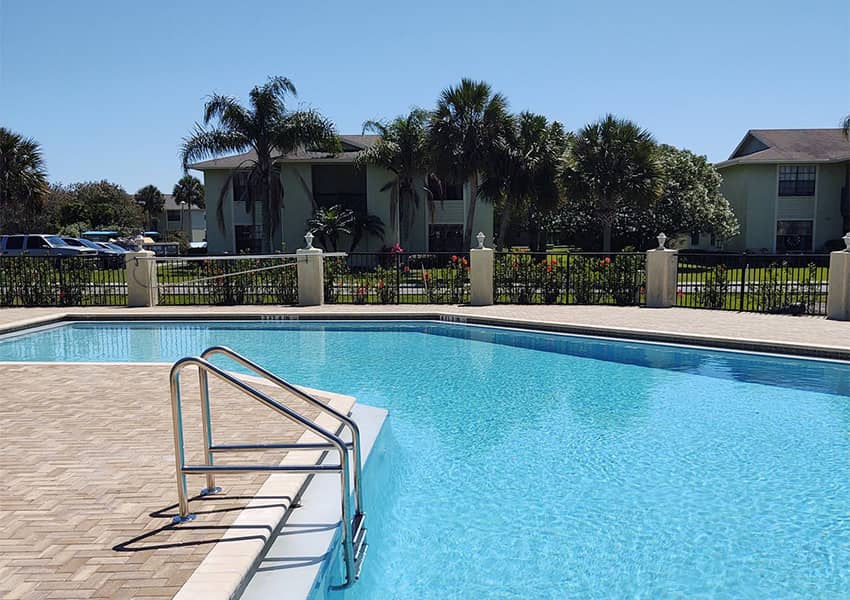 Seaside Villas provides another living situation on Anastasia Island! As their name claims, these St. Augustine Apartments live close to the seaside and embraces island vibes. Scattered throughout the complex palm trees sway with the coastal breeze adding onto the island-life aesthetics. The apartments come with fridges, dishwashers, all-electric kitchen equipment, and connectors for dryers and washers.
The Seaside Villas live only a 10-minute walk away from the beaches and nearby shops, restaurants, and attractions. Embrace the island life and move into Seaside Villas!
Mon – Fri: 9am – 6pm, Sat & Sun: Closed 

30 Clipper Ct, St. Augustine, FL 32080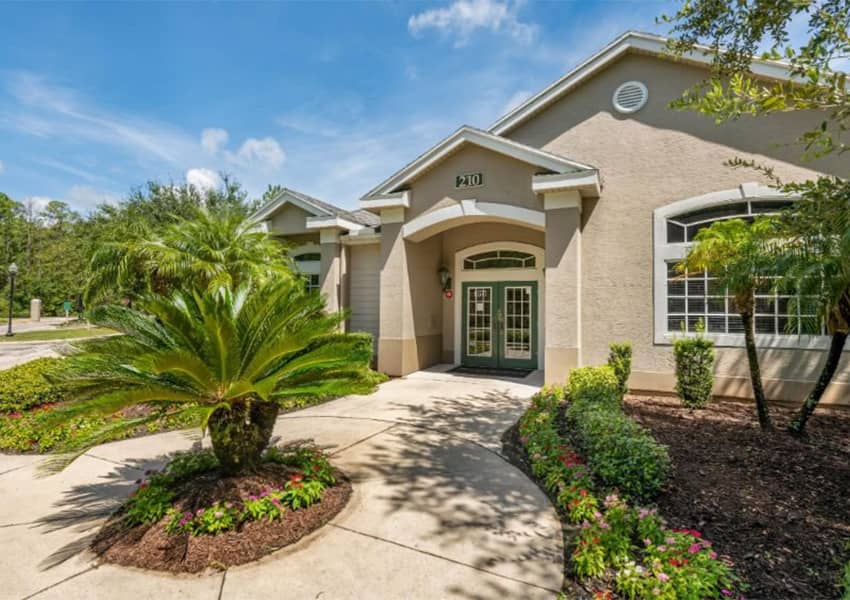 At Whispering Woods Apartments, you get cozy, carefree, comfortable living! Like many of the St. Augustine apartments, Whispering Woods Apartments offer a bunch of amenities, ranging from nature trails to sand volleyball courts! The community also has kid-friendly amenities such as a wading pool and a playground! Their units come cable ready and include fully equipped kitchens. They have washer and dryer connectors, which you can connect to your own laundry equipment or one of their rentable ones.
On top of being kid-friendly, Whispering Woods Apartments are also pet-friendly, allowing up to two pets in each unit! They are breed selective though, so make sure to check beforehand on the types of breeds they qualify.  
Mon – Fri: 10am – 6pm, Sat & Sun: Closed 

210 Whispering Woods Lane, St. Augustine, FL 32084
St. Augustine Apartments & More!
Find your next home by exploring these St. Augustine apartments! Each apartment complex offers a wide variety of amenities and a unique living experience!
To explore more of St. Augustine and Jacksonville, make sure to follow us on Instagram and Facebook! Plus, you can subscribe above to stay in the know of all things happening in Jax and more!