https://vimeo.com/386275719
Have you ever seen people running down the street in their underwear? If you have, I am sure you haven't forgotten about it and I'm sure you have some questions like why in the world are they running in freezing temperatures down some of the most popular cities in America? 
Cupid's Undie Run is the reasoning behind these shenanigans and once you hear what they're all about, you're going to want to run in your underwear too!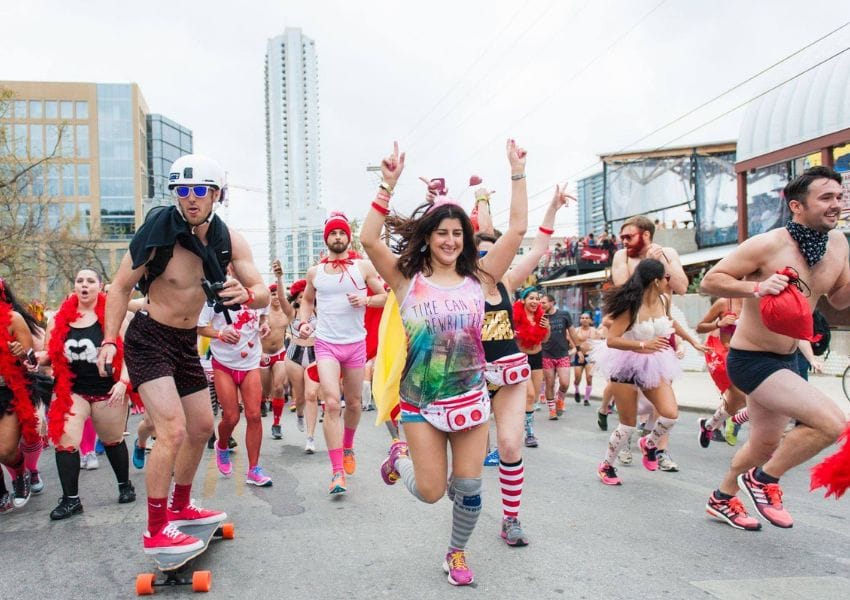 What is it?
Cupid's Undie Run is a nation-wide run taking place in over 30 cities in support of people with Neurofibromatosis (NF). The focus of the event is to raise money and awareness for NF and have fun while doing so. 
The run is referred to as a "brief mile-ish" and there is a strong emphasis on the ish part. The run takes place in February in cities across the country so just be glad we live in Austin and not Boston and don't have to run through the snow in our undies!
Grab a couple of drinks, get your dance on, and run or jog it out with a quick mile-ish run. Then, come back to the dance party and grab another drink.
If you raise $100, you get a free t-shirt, and if you raise $250, you get free undies and an open bar! Who doesn't love an open bar?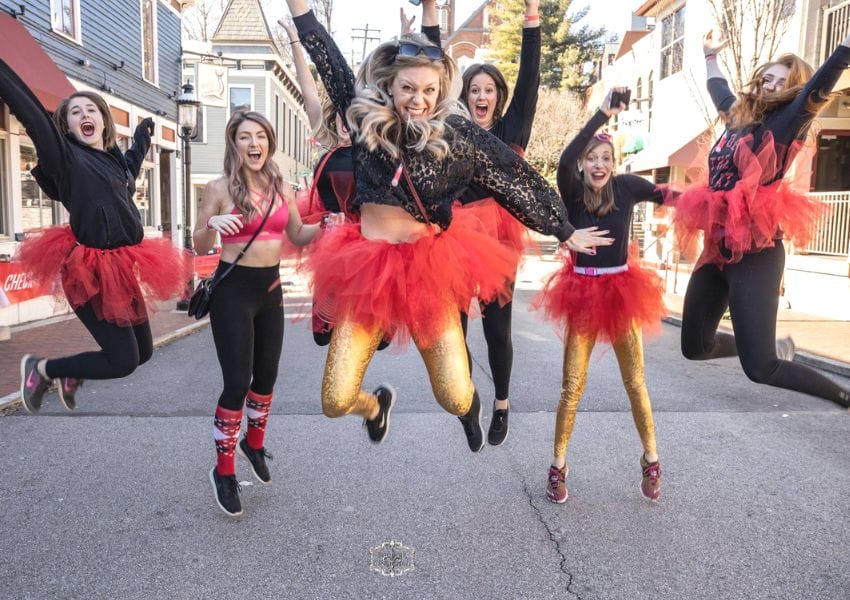 Neurofibromatosis, NF for short, is a rare genetic disorder of the nervous system that affects one in 3,000 people. It causes tumors to grow on nerves that can sometimes become cancerous. 
There are three different types of NF. NF1, NF2, and Schwannomatosis. NF1 causes multiple cafe-au-lait spots and neurofibromas on or under the skin and occasionally tumors may develop in the brain, on cranial nerves, or on the spinal cord. About 50% of people with NF1 also have learning disabilities. NF2 causes multiple tumors on the cranial and spinal nerves. Hearing loss beginning in the teens or early twenties is generally the first symptom. The rarest form of NF is Schwannomatosis and causes the development of benign tumors (schwannomas) on the spinal cord and peripheral nerves. 
The tumors caused by the disorder cannot be covered up which is why we run in our undies. There is no cure, however, with the help of Cupid's Undie Run, they are hoping to one-day #EndNF.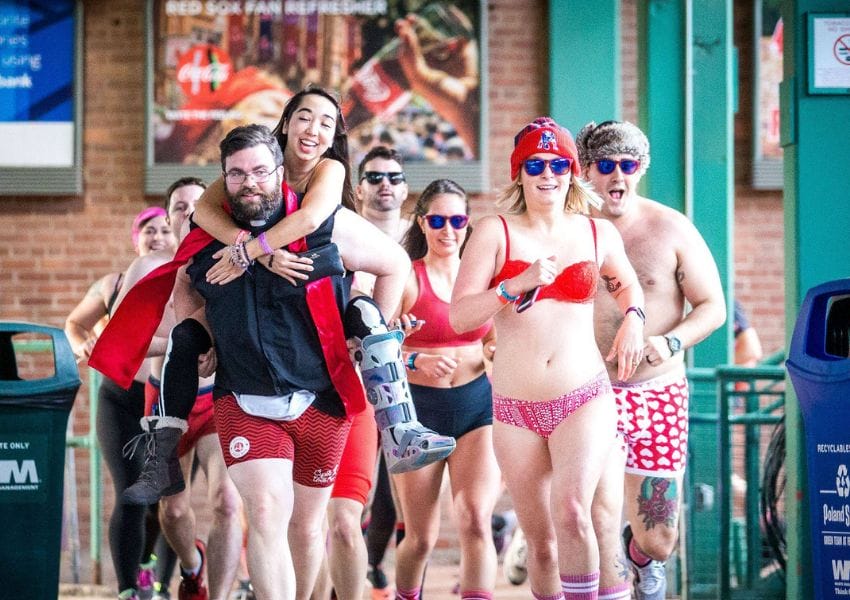 This run has done so much more than just bring awareness to NF–it has brought actual change and helped move forward research about this genetic disease. Since the run began in 2010, they have raised $18.9 million with 107,000 runners and 247,000 donations. 
100% of the net proceeds from each run are donated to the Children's Tumor Foundation, an organization dedicated to finding treatments for NF.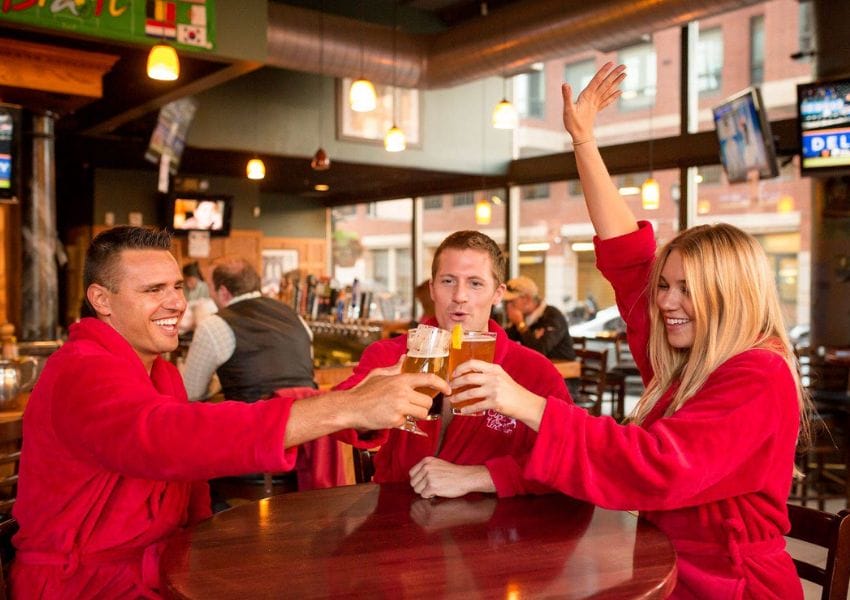 How do I get involved?
You get to do all of this AND it's for an incredible cause. It sounds like a ton of fun, right? All you have to do is click that green register button below to get signed up. 
Registration fees are $40 per person. You can run solo, join an existing team, or form your own fundraising team. All of the net proceeds raised by solo runners and teams go to Children's Tumor Foundation.
If you aren't able to participate in the race doesn't mean you can't donate still. Every little bit helps so if you can't make it for some reason definitely consider donating!
Event Details

 FEB 8 | 12PM–4PM

Buford's
To find out more information about this event, make sure to follow them on Instagram @cupidsundierun and @cupidsrunatx.
We hope to see you out there in your undies!