Fall is finally in the air and Winter is right around the corner, and if you're like most, you probably want to head somewhere where the leaves actually change color. Luckily, Jacksonville is just a hop, skip, and a jump away from some of the best fall-festive cities. From mountainous regions and historic towns, to football games and of course, fully decorated theme parks, here are some of the best day trips from Jacksonville for you to explore this season!
Weekend Trips from Jacksonville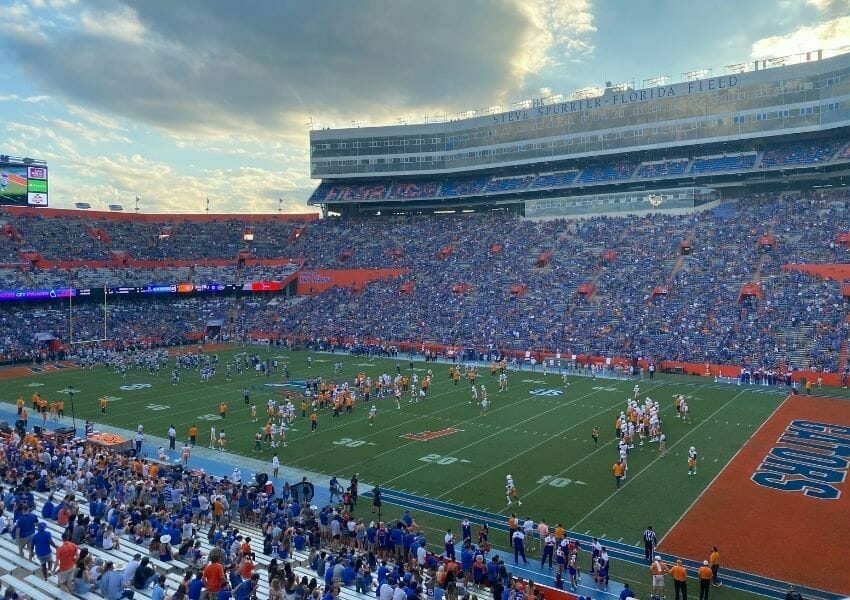 Gainesville, Florida - For the Football
If there's one thing we know, it's that Football and Fall go together like pumpkin pie and whipped cream- perfectly. So now that it's finally football season, why not head to Gainesville to cheer from the stands, enjoy the fresh air without the sweltering heat, and throw an excellent ol' fashion tailgate? The Gators have plenty of games coming up that you won't want to miss, so hop in the car and head to The Swamp. This is one of the easiest day trips from Jacksonville to add to your bucket list this fall!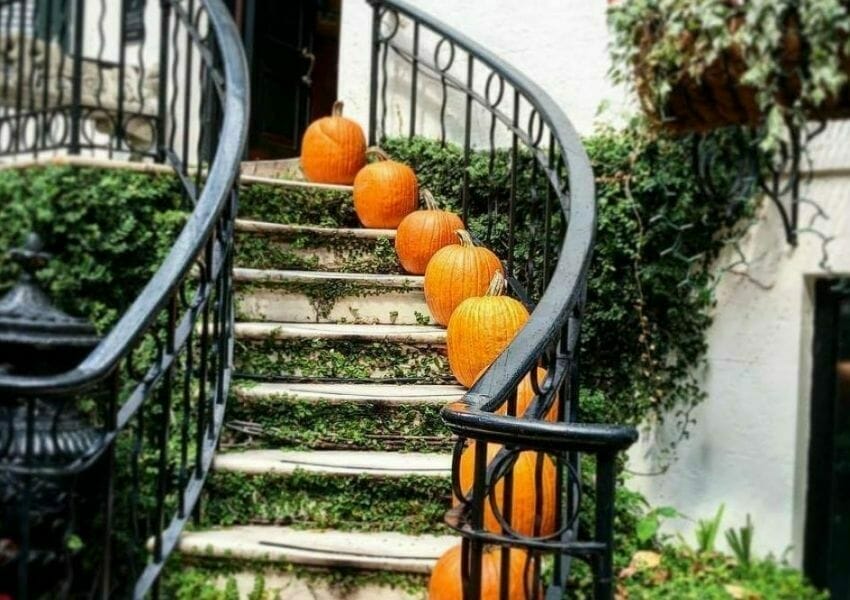 Savannah, Georgia - For the Haunts
You're probably familiar with the tried-and-true day trip up north to Savannah if you're from Jacksonville. This charming small town offers a variety of locally-owned shops to explore, alongside cool weather and fascinating culture. Get spooked with a ghost tour that takes you through the most haunted spots in the city, or head over to River Street Sweets to curb your sweet tooth and prepare for Halloween. Only two hours away, Savannah is a must when it comes to day trips from Jacksonville to embark on this fall!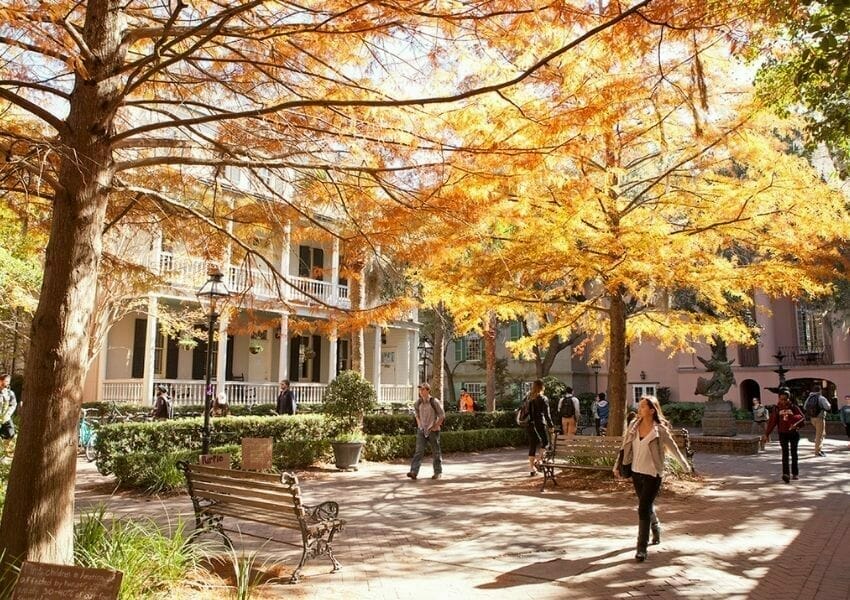 Charleston, South Carolina - For Fall Festivals
If you're a fan of Savannah but are looking for somewhere new to explore, Charleston is the next best thing. With tons of history and plenty of Southern charm, Charleston is a perfect choice when it comes to day trips from Jacksonville. Enjoy cobblestone streets, historic buildings, delicious food, and of course, a nice fall breeze when you head to this historic city. If you're looking to add a bit more festiveness to your trip, head to the town of Summerville, located on the outskirts of Charleston, and attend their seasonal events in the square, including Scarecrows on the Square, Ghostwalk, The Winchester Haunted House, and more!
📍Distance from Jacksonville: 3 hours and 40 minutes
Distance to Summerville from Charleston: 30 minutes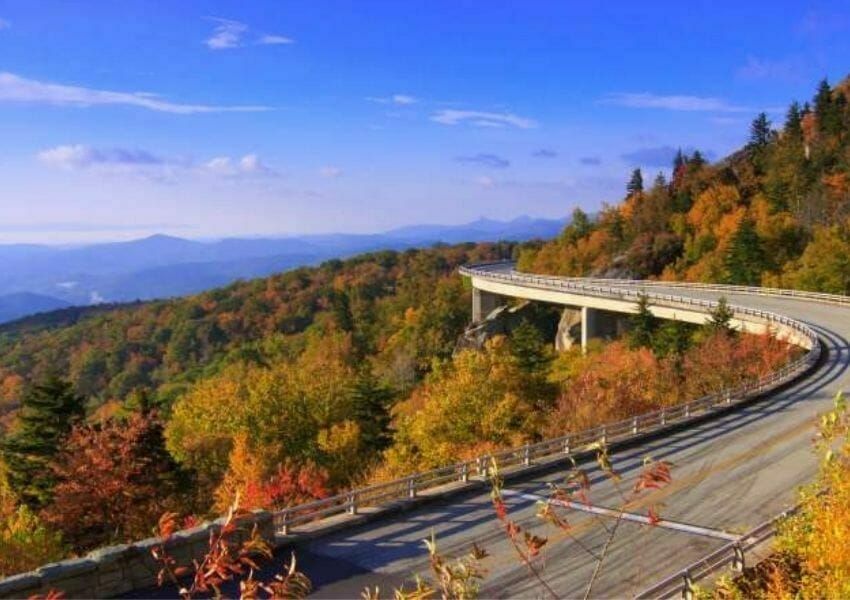 Asheville, North Carolina - For the Leaves
If you're hoping to see the leaves change color, then it's time to pack your bags for Asheville! While this crafty city is more than a day trip, it still makes an excellent weekend adventure! Known for having one of the most dramatic displays of fall foliage in the country, Asheville invites you to experience the changing of the seasons for yourself while connecting with nature. Embark on a hike through the Blue Ridge Mountains, go apple picking, zipline through the forest, visit a pumpkin patch, and get lost in a corn maze. Just don't forget to sit back and enjoy a cup of apple cider when the day is done!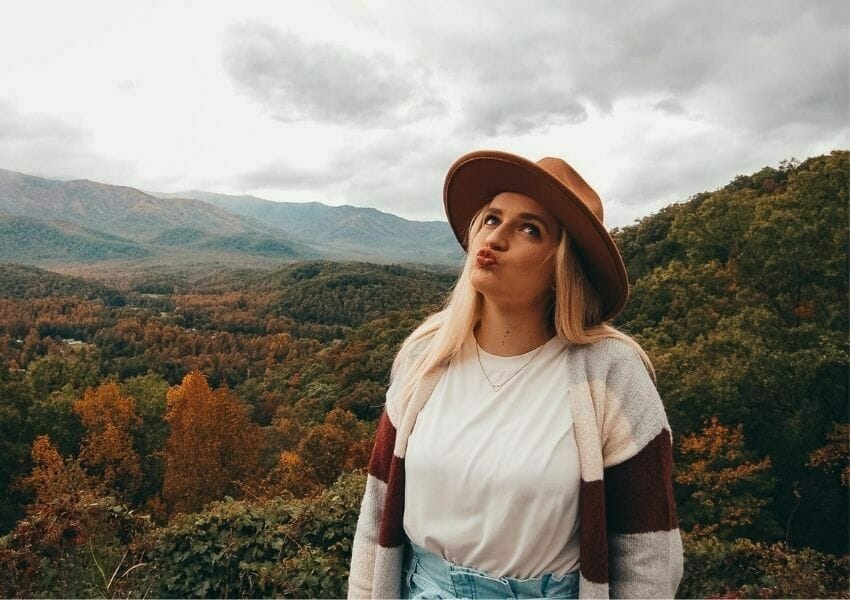 Gatlinburg, Tennessee - For the Smoky Mountains
Fall in Gatlinburg is a special time of year. Take in the view of the Smoky Mountains and explore downtown Gatlinburg decorated in all its beauty with an assortment of fall decorations to help kickoff the Smoky Mountain Harvest Festival. So, whether you're sipping on a pint for Oktoberfest, taking in the view from the Skylift Park, or hiking the trails of the Smokies, you're guaranteed a memorable trip when you visit Gatlinburg this fall.
P.S. Be sure to visit the neighboring city of Dollywood for their annual Harvest Festival, filled with a sparkling display of illuminated carved pumpkins and famous icons.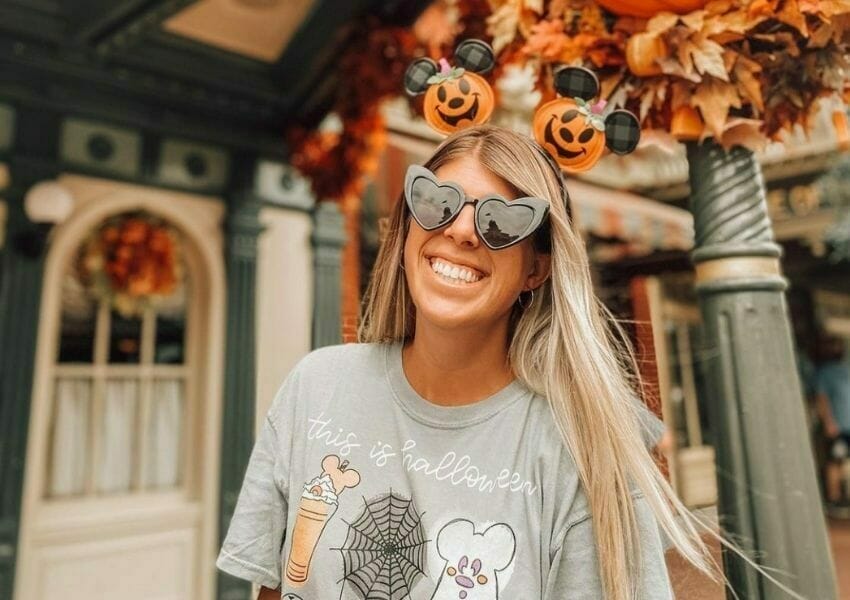 Florida Theme Parks - For the Seasonal Event Nights
Is there anything better than beautifully decorated fall festivities alongside rollercoasters and thrilling haunted houses? If there's one thing Florida knows how to do, it's amusement parks, and thankfully, all of our favorites are hosting fall events! These spooky events are some of the greatest day trips from Jacksonville for you and your friends to explore this fall! 
Explore Universal Studios after hours when you visit the 31st annual Halloween Horror Nights or spend your evening riding rollercoasters at Busch Garden's Howl-O-Scream event. This year, SeaWorld is also hosting a Howl-O-Scream event in the Orlando park!
Not in the mood to get scared? Head over to where dreams come true and attendMickey's Not-So-Scary Halloween Party at Magic Kingdom in Walt Disney World,  trick or treat at LEGOLAND's Brick-or-Treat event, or have a dance party in the streets at SeaWorld's Halloween Spooktacular. With plenty to choose from, you may just have to do them all!
Universal's Halloween Horror Nights: Sept 2 – Oct 31
📍Distance from Jacksonville: 2 hours and 12 minutes
Mickey's Not-So-Scary Halloween Party: Aug 12 – Oct 31
📍Distance from Jacksonville: 2 hours and 25 minutes
SeaWorld Spooktacular: Sept 17 – Oct 31 (Select Days)
SeaWorld Howl-O-Scream: Sept 9- Oct 31 (Select Nights)
📍Distance from Jacksonville: 2 hours and 20 minutes
Busch Gardens Howl-O-Scream: Sept 9 – Oct 31 (Select Nights)
📍Distance from Jacksonville: 3 hours and 18 minutes
Brick-or-Treat at LEGOLAND: Sept 24 – Oct 30 (Saturdays and Sundays)
📍Distance from Jacksonville: 3 hours