Can you believe it's already December? We're rounding out the year with our December Local Love List full of local businesses we love and you will too! Our list has some great gift ideas, eats, and Stuff to Do in Jacksonville with the whole family.  
Have a business you'd like featured in our Local Love List?  Send us a message via Instagram or Facebook, we would love to feature you!
📸 Jacksonville Flower Market
The holidays are here the perfect time to gift a bouquet to that special someone or have a beautiful centerpiece for all the holiday dinners. Located just north of the St. John's Town Center, they offer flowers, greenery, supplies and even classes for creating bouquets and more.
This is the only wholesale florist in Jacksonville that is open to the public. Want to DIY your flowers at your wedding or event? Jacksonville Flower Market is the spot!
📍9731 Beach Blvd Jacksonville, FL 32246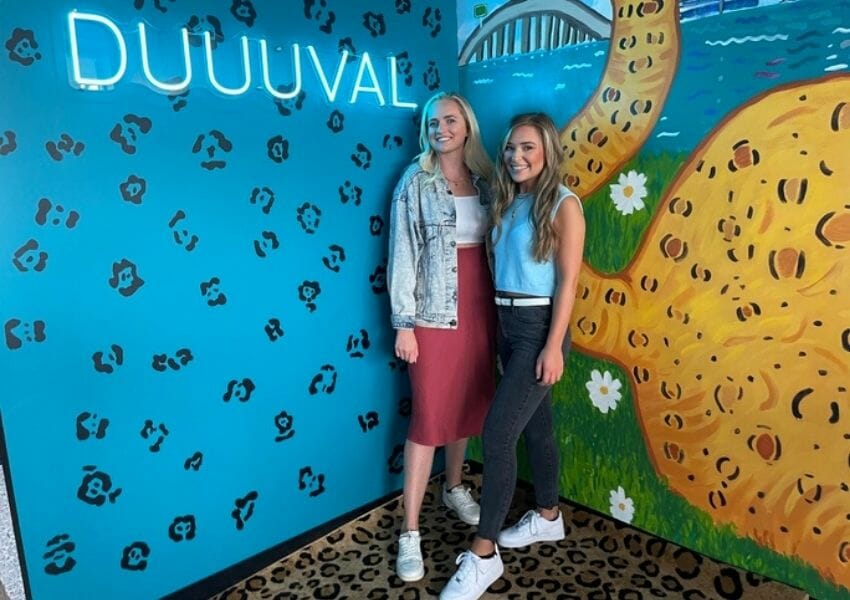 📷 Stuff To Do in Jacksonville
It's no secret that a place called Selfie Wrld would be one of the most insta-worthy places in Jacksonville, and for those looking for a seasonal backdrop, this is just the place! With an array of decorated walls and all-new sets decorated for the holidays, this is a must-visit for those hoping to get the perfect holiday shot. 
From brightly colored floral arrangements, regal thrones, silver trees, and even funky disco-themed backdrops, Selfie WRLD Jax has something for everyone this holiday season! We also just hosted our first Influencer event here and had so much fun. Book them for private parties or fun get togethers this season.
📍11112 San Jose Blvd, Suite 25 Jacksonville, FL 32223
Vucca Street Food is a food truck that serves amazing Italian-American favorites. They aim to show Jacksonville how simply prepared, well thought out food best represents the chef's culture. Vucca Street Food represents the rich history of Italy and its bustling street good scene. 
Vucca Street Food supplied AMAZING meatball subs at our Influencer Event this month and we definitely will be finding their food truck to get more. Go out and support this amazing business this month!
📍Find out where they will be parked every week here!
📸 Stuff To Do in Jacksonville
This is one of our favorite events that happens every year at Jacksonville Beach! Deck the Chairs not only has a beautiful light display from sundown to 1:00am every night but there is also a Seasongs Light & Music Spectacle every weekend.
Seasongs is a one-of-a-kind, motion activated holiday sound experience featuring a 140-foot custom-fabricated exhibit that is designed to play a variety of musical chords through visitor interaction! This exhibit is and is programmed for nightly light shows during the season.
Also, be sure to check out UNATION's  very own chair and tag us in your pics!

Seawalk Pavilion 75 1st St North Jacksonville Beach, FL 32250
📷 Stuff To Do in Jacksonville
This new rooftop restaurant has been all the buzz in Jacksonville lately. The RH Rooftop Restaurant has an ingredient-driven menu and artisanal wines. We ordered the RH Bellini!
Did we mention it is location on the rooftop of the leading brand in luxury home furnishing, Restoration Hardware? RH Jacksonville also includes an interactive design atelier offering professional design services, and a rooftop park.

4831 Village Shops Way, Jacksonville, FL 32246
📸 Stuff To Do in Jacksonville
If you love to enjoy a nice drink every now and then, you're going to want to check out Winn Dixie's newest standalone store,
WDs Wine, Beer & Liquor
! They have everything you could possibly need to host a tailgate, have a girls' night, stock up for a bachelor party, or just to sit & sip by the pool!
They have a massive beer cave that features 70+ Florida Beers, local distiller offerings, and even offer tastings! WD's really is a one-stop-shop for all of your 21+ needs.

4472 Hendricks Ave, Jacksonville, FL 32207
📷 Stuff To Do in Jacksonville
Tini Martini Bar has the best martinis in St. Augustine and arguably the best festive decorations for the holidays. This cute little bar is right across from the water and you can catch a horse carriage ride after trying one of their delicious martinis. Sounds like the perfect Hallmark Movie scene, right? 
This intimate martini bar next to Meehan's is the perfect stop for a cocktail on the go. With great drinks and a bar decorated in Night of Lights fashion, you will definitely want to stop by! Whether you choose to enjoy the patio views or huddle in the warmth of the cozy bar, you'll not miss one minute of holiday cheer.

24 Avenida Menendez, St. Augustine, FL 32084
📷 Stuff To Do in Jacksonville
Calling all car lovers and history buffs! We got to visit the
Brumos Collection
and we were amazed. Although we did not know much about cars, the information provided on the tour and the interactive exhibits we walked through, brought us back in time. 
The Brumos brand dates back to the 50s, when Brundage Motors was a Volkswagen importer and a few years later a Porsche dealership/distributor. Though those initial few Volkswagen years were in Miami, Jacksonville has always been the home of the dealership and the racing team. 
The collection used to be private and housed in the back the dealership, after the sale of which the idea grew to open it to the public.
📍5159 San Pablo Rd S. Jacksonville, FL 32224
New Light Display Alert! We are so excited we got to experience, for the first time, this new immersive holiday light display in Jacksonville! Dazzling Nights is 3/4 mile journey of jaw-dropping light experiences. From insta-worthy photo ops to live entertainment, this is the perfect stop for the whole family for a night of celebration.
We absolutely loved the interactive lights as you walk through. This is going to become one of your must-do traditions for the holidays.

Jacksonville Arboretum & Gardens 1445 Millcoe Rd, Jacksonville, FL 32225
Want to experience Holiday Lights in Jacksonville in a new way? Go Tuk'n is having their 4th Annual Holiday Lights Tour. This 1-hour tour is a favorite for the whole family. Grab your cozy blankets to see the gorgeous lights in Downtown, Avondale, and Riverside. For each tour, the Go Tuk'n drivers select the best light displays at the time of your tour!
For those of you over 21, you have the option to add on wine, champagne, or beer for a truly Tuk'n good time!

Tours in Downtown, Avondale and Riverside | Office: 249 Parker St. Jacksonville, FL 32202
Not only is the Lightner Museum an iconic addition to St. Augustine but it stands bright and charming during Night of Lights every year. If you have always wondered what is inside, now is your time to explore all The Lightner Museum has to offer.
Grab your tickets and witness a collection of 19th-century fine and decorative arts in the surroundings of the former Hotel Alcazar. You will find ghoulish shrunken heads, human hair art, buttons, typewriters, porcelain, fine art paintings and more.
Fun Fact: We also love Lightner Museum because a member of our UNATION family, Kalie, got engaged here! ❤️

Tours in Downtown, Avondale and Riverside | Office: 249 Parker St. Jacksonville, FL 32202
More Businesses We Love in Jacksonville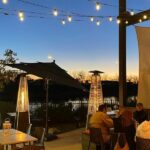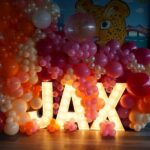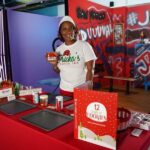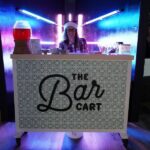 Much More to Love in Jacksonville
Did any of our December faves make it onto your to-do list? We hope so! Supporting our local business owners and local creatives is just one of our favorite things about living in Jacksonville. 
Be sure to follow us @stufftodoinjacksonville on Instagram and Facebook, and download our app for more helpful guides and events!
We love when you guys send us photos of your adventures, so snap a pic and tag us on Instagram or share in the Facebook group! Let us know what you think, or share your Local Love List recommendations with us.
On the hunt for more? Check out our neighborhood guides to discover more of our favorite places.