Satiate your tastebuds with a delicious brunch at these brunch hotspots in San Marco! Each restaurant provides a unique menu that offers classic breakfast staples and a wide variety of options to choose from. Brunch provides us an opportunity to eat some of our favorite breakfast items later on in the day. Plus, it usually includes tasty cocktails! Check out our list below to find out your next brunch destination in San Marco!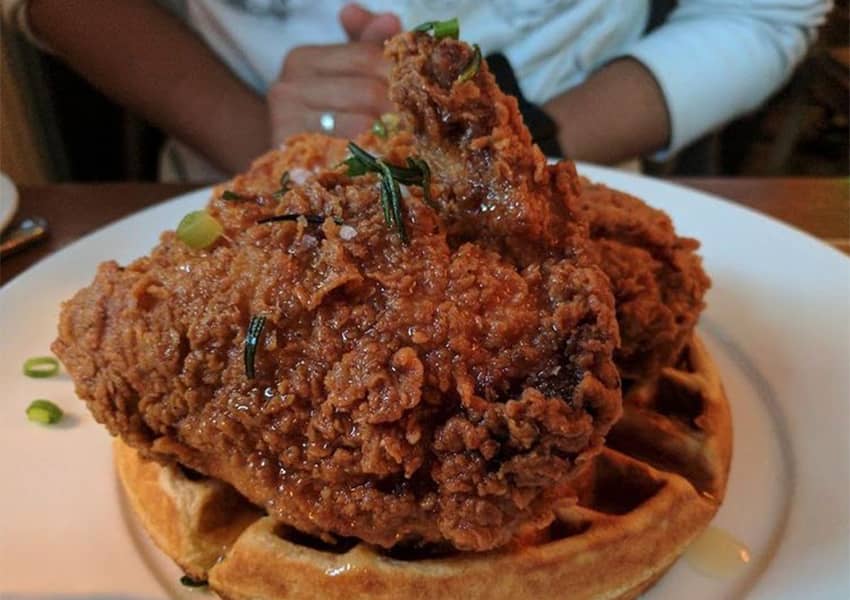 Gather your friends or loved ones and enjoy a brunch in a place made for people to gather with plenty of food to share! The Town Hall Restaurant in San Marco offers a brunch destination designed to bring the community together and serve fresh seasonal flavors.
Their menu includes southern comfort foods, like fried chicken and biscuits, as well as unique dishes like cauliflower steak – perfect for our fellow vegans and vegetarians! They also offer an impressive cocktail list that includes $5 mimosas, pear Bellinis, and other crafty cocktails!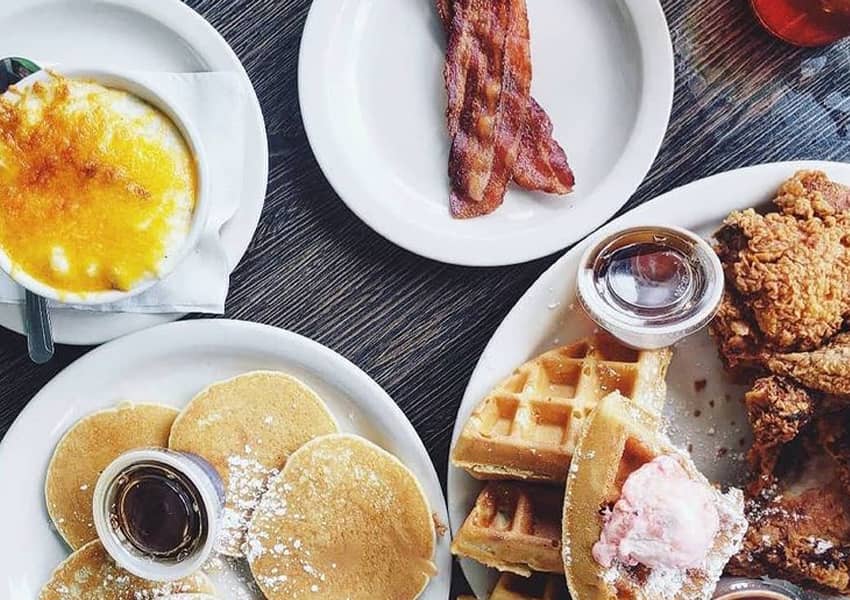 Kickback, relax, and enjoy an all American brunch experience at the Metro Diner! Their brunch menu consists of light bites and heftier delicacies like Angus beef burgers, meatloaf, and BLTs. Plus, they've got classic comfort dishes like chicken tenders, grilled cheese, and a Greek salad!
For a sugary breakfast feast, try out their cinnamon roll pancakes that are topped with cream cheese icing, candied pecans, and cinnamon butter! Other breakfast staples on their menu include Belgian waffles, French toast, and an array of egg dishes.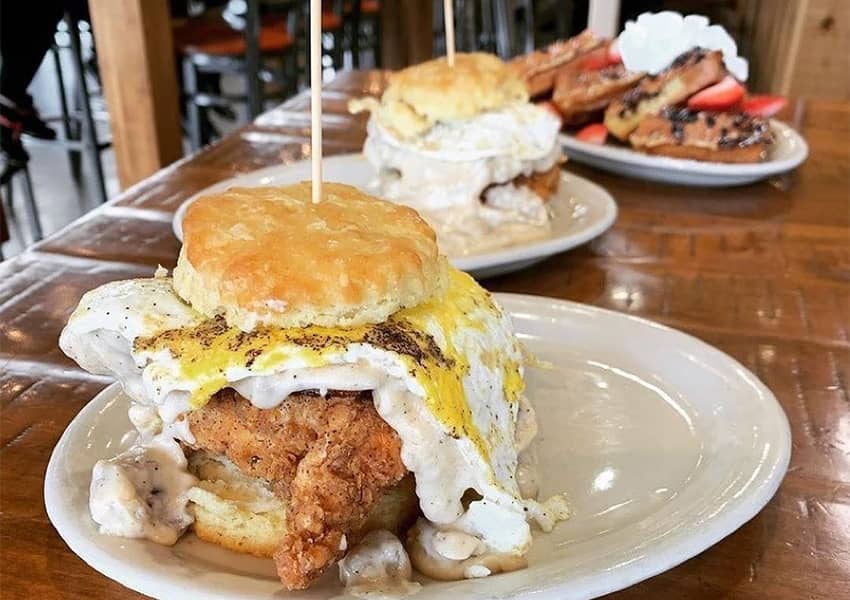 Flaky biscuits adorned with trickled sauce and paired with fried chicken, egg, cheese, or leafy greens take center stage at Maple Street Biscuit Company! This San Marco brunch spot offers comfort food and southern classics. Their menu consists of varied biscuit dishes, grits, waffles, and more savory delights.
Maple Street Biscuit Company may have a menu filled with numerous savory dishes, but they also serve sweeter bites, like their iced cinnamon biscuits and their house-made jam and jelly spread biscuits. To pair with their biscuits, they have numerous maple-flavored drinks, including a maple mocha!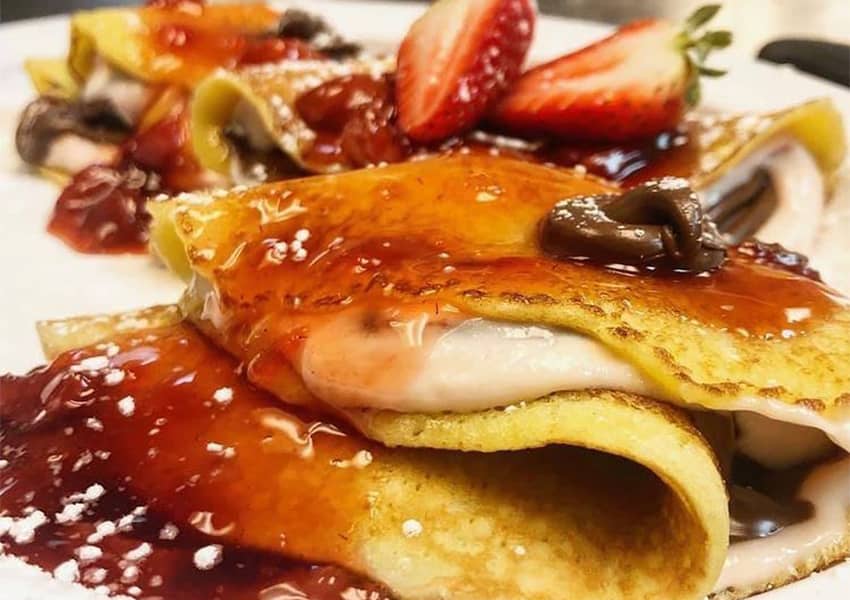 Enjoy brunch at a local hot spot in San Marco that offers favorite breakfast bites and an impressive menu filled with plenty of options to choose from. Beach Diner's menu includes waffles, pancakes, grilled dishes, French toast, salads, omelets, and sandwiches, among other items!
Whether you prefer a sugary start to your day with a plate of blueberry pancake or prefer a savory lunch item, such as a turkey Reuben, Beach Diner offers something that satisfies all types of tastebuds! They also have specials that put twists on dishes like pancakes, fried chicken fingers, eggs, and grits. These specials consist of a unique flair, specialized by Beach Diner, that can't be found elsewhere!
Brunch in San Marco & More Stuff to do in Jax!
We love any experience that consists of delicious food, and these 6 brunch spots in San Marco know how to provide a memorable brunch experience! Each location offers a cozy atmosphere, great food options, crafty drinks, and more. From southern classics to modernized delights, these brunch spots offer all kinds of brunch yummies to enjoy!
For more things to do and places to explore in Jacksonville, make sure to follow us on Instagram and Facebook! Jacksonville has so much to offer and plenty of memorable dining spots to relish!