Celebrate the Springfield community with these annual events in Springfield! From celebrating major holidays to a music festival take over, the Springfield community hosts various opportunities to bring the locals together! Explore our list of events and discover your next local party to attend!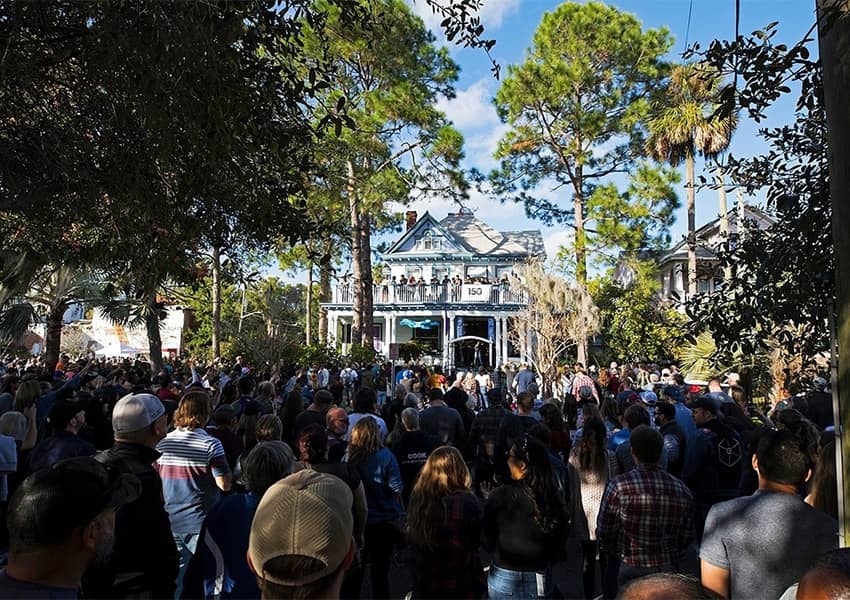 Jam to live music performances scattered throughout the streets, parks, and porches of Springfield during PorchFest! This annual event includes FREE music performances, craft beer, wine, and lots of food trucks! The performances are free, but donations are welcomed. The proceeds collected at PorchFest go back into Jacksonville's art community, supporting other art-related activities and events.
PorchFest happens every November, enriching the community with music and tasty food. Plus, this event opens its doors to everyone – families, children, and pets – due to their outdoor location and family-friendly songs!
| November 6th |12pm – 6pm | 
Historic Springfield 
*TBD each year they come up with a new map with all the locations of performances. You can stay up to date with their current locations and schedules below!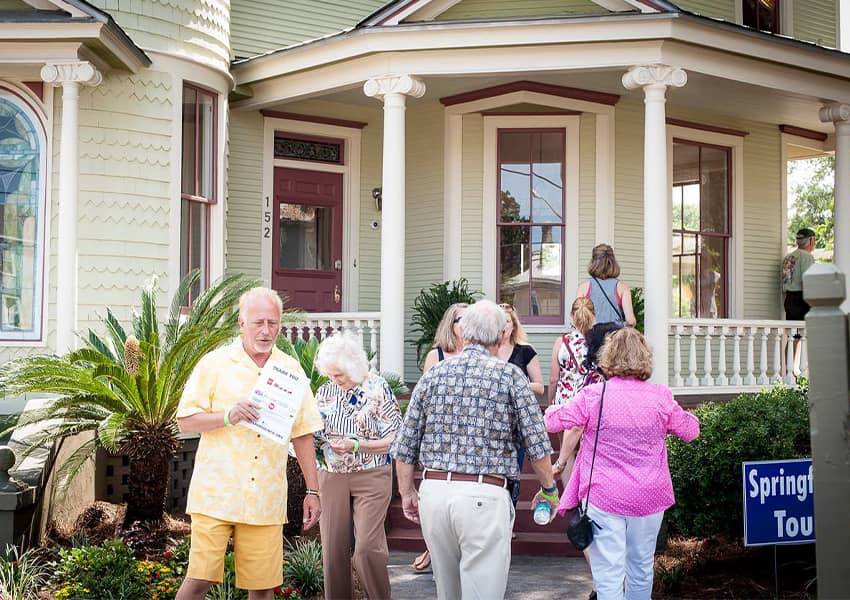 Explore various gorgeous architectures and breathtaking gardens during Springfield's annual Spring Tour of Homes! This event happens across two days in which the community gets the opportunity to tour several local properties. The tour route can be driven, walked, or biked.
Tickets sell for about $20, including a free guided bicycle tour edition and a raffle submission! The raffle winner receives a gift basket overflowing with goodies from local businesses! Plus, the bike tour edition includes an in-depth guide, highlighting historical buildings, people, and architecture as you explore the homes. They even host a holiday version in December! 
*Occurs sometime in May – June usually from 12pm – 5pm 

Tour begins at the SPAR Building |1321 North Main St, Jacksonville, FL 32206 |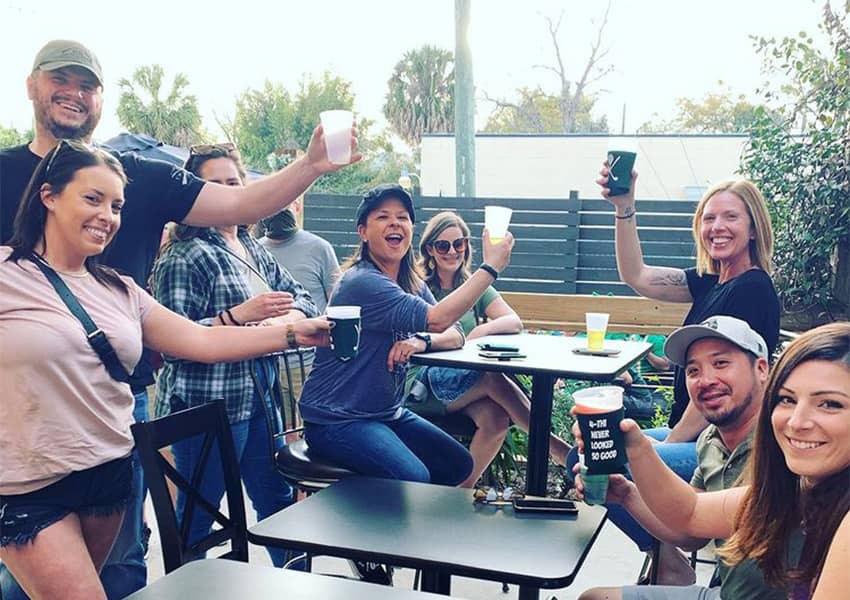 Drink, dance, and feast while partying it up on St. Paddies day! The St. Paddies Day Bar Crawl – one of the more adult-exclusive annual events in Springfield – offers a bar crawl featuring the hottest breweries in town! Each stop on this crawl includes plenty of drinks to explore, various food trucks to enjoy, and an array of entertainment to jam with.
Feel the luck of the Irish as you celebrate St. Patrick's day with a community crawl! Not only do you get a chance to try a variety of beers, but you also help support local businesses included in the crawl! Next St. Paddies day, doll up in green and join in on this fun annual event!
*St. Patrick's day weekend in March usually around 3pm – 11pm 

1636 North Main St, Jacksonville, FL 32206
Annual Events in Springfield & More!
Join the Jacksonville community to celebrate various holidays throughout the year and the neighborhood with these annual events in Springfield! These events offer plenty of fun stuff to do in Jacksonville during the year!
Stay up to date with these events and more things happening in Jax by checking out our Instagram and Facebook. Plus, you can subscribe above to receive notifications and updates whenever we share something new!