As Leslie Knope once said, it's only the best day of the year…after all, she is the one who created it! Galentine's Day is hands down our favorite "unofficial" holiday on the calendar. It's the perfect time to get dressed up, grab a drink and show your favorite ladies that you love them! We've rounded up all of the best ways to celebrate Galentine's Day in Jacksonville.
And if you want to come up with your own way to celebrate, we've listed out some ideas to get you started!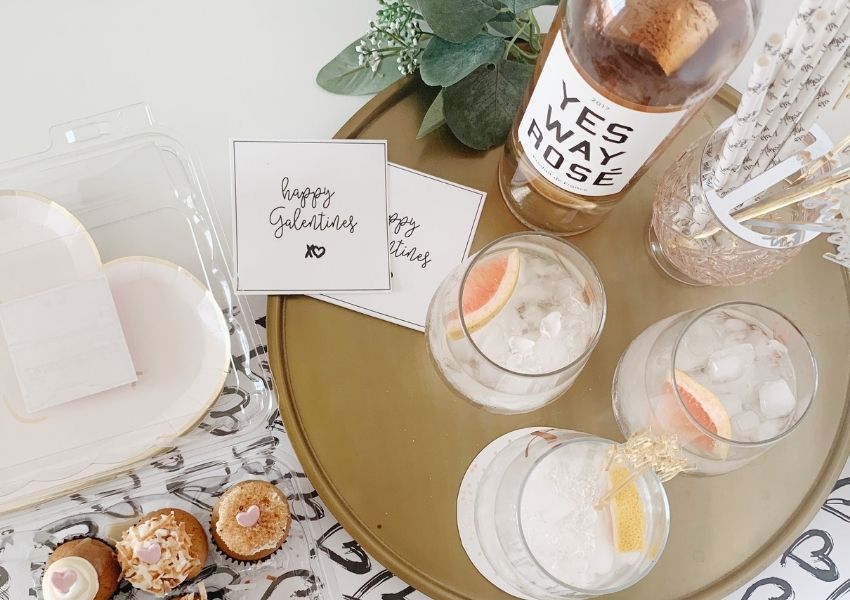 The Galentine's Day festivities don't have to stop at brunch. Jacksonville is filled with cute experiences and fun times that will fill you and your friends with so much joy. We added some of our fav suggestions below, check them out! 
Le Dream nail & beauty lounge located on Beach Blvd is recognizing strong and independent women this Galentine's Day. "Be Your Own Sugar Daddy" is an event that celebrates women's success, passion, and inner confidence! Galentine's Day is the perfect time to treat yourself and your sisters to a little bit of self-love and self-care. Plus, look at how FAB those chairs are!
Spots are filling up fast, reserve your spot ASAP.

Grab the girls and make a cute DIY soy candle! While crafting at Pinspiration, you and your BFF's are welcomed to enjoy chocolates and a beverage of your choice from the bar! Use the code "STUFFTODO" as the coupon code with booking as this project won't be listed on their website. That's right, this event is exclusive to only those who know about it…how cool is that?!?!
Have a Spa Day with the Gals
Schedule a visit to the spa for some well-earned R&R. Experience the ultimate spa day with manicures and pedicures, aromatherapy massages, facials, and more. Nothing says "Galentine's Day" more than a relaxing day at the spa! 
Gift Exchange with Friends
Gather a few friends and do a "Secret-Santa" style gift exchange! We've curated a list of cute local shops that are perfect for picking out unique gifts. 
Make Galentine's Day fun by showing your best friends that you love them!
Tap into your artsy side with a trip to Creative Grain. They're hosting a true Galentine's Day celebration by inviting you and your friend to arrange flowers and create a sign! Ladies are welcomed to select from over 9 sign designs or create your very own custom design. This is a popular event, register your spot ASAP. 
Galentine's Day Events in Jacksonville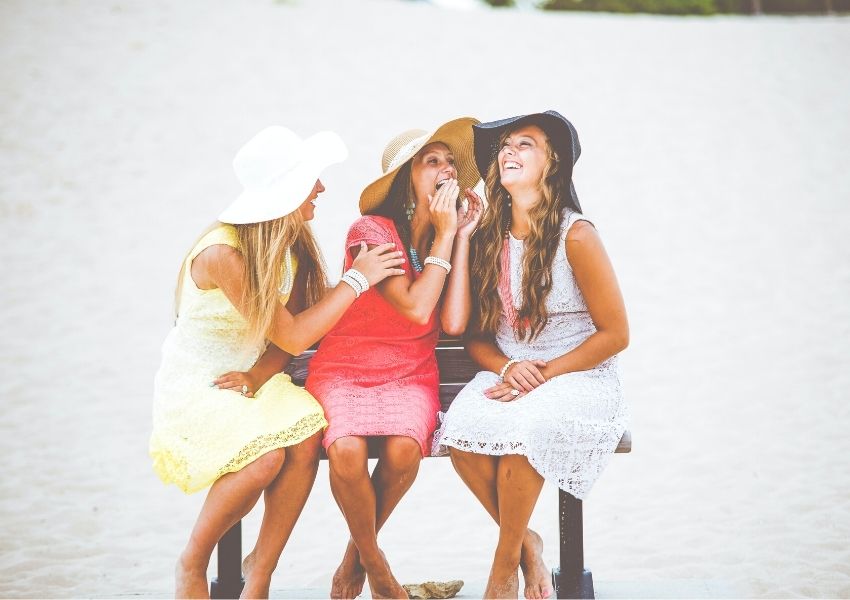 Places to Grab Brunch & Dinner
Brunch with the gals is a timeless way of spending Galentine's Day. Sipping mimosas, telling stories, and making memories are all you need! Thankfully, Jacksonville has a cute brunch spot around just about every single corner.
We've selected a few that we think will be FAB for you and your BFFs. Plus, we attached a list of brunch spots in case you don't see one you like!
Llama just say, you gals don't want to miss out on this deal! Empanada Llama is offering a fabulous deal for Valentine's Day–perfect for your Galentine's Day celebrations. This Llama treat box includes two Asado, two mushroom, two sweat and sour chicken, two mini red velvet, two strawberry cheesecake, and more!
It's preorder only so call the restaurant to schedule a pickup for February 12, 13, or 14. 
If you're looking for an outdoor brunch, look no further than Casa Marina Hotel and Restaurant. Picturesquely located on the shores of the Atlantic Ocean, their rooftop bar makes for a chic day with friends.
It's also the perfect spot to grab that IG picture! 
Known for their blend of fashionable and comfortable Rue Saint Marc is a popular spot in Jacksonville for dinner. Each item on their menu is hand-made to exquisite detail and artfully presented to patrons. Their dedication to using high-quality, locally-sourced ingredients creates a flavor profile that your tastebuds will love. Plus, they are having an entire weekend of events dedicated to   Valentine's Day (perf for Galentine's too). 
Combine that with a cocktail (or two), and we guarantee you'll have the time of your life!
Biscottis is a local favorite in the Avondale/Riverside neighborhood. Specializing in American cuisine with a twist, Biscottis is known for their Southern charm, drink menu, and delightful desserts.
The restaurant itself embodies a cozy environment, fit for Galentine's Day in Jacksonville!
Bringing modern chic to historic 5 Points, Black Sheep Restaurant is sure to deliver a good time. Their food and drink menu have each won numerous awards, and they even feature a rooftop bar overlooking Downtown and the St Johns River.
You couldn't ask for a better time with the girls than sipping on wine while enjoying the relaxing JAX breeze.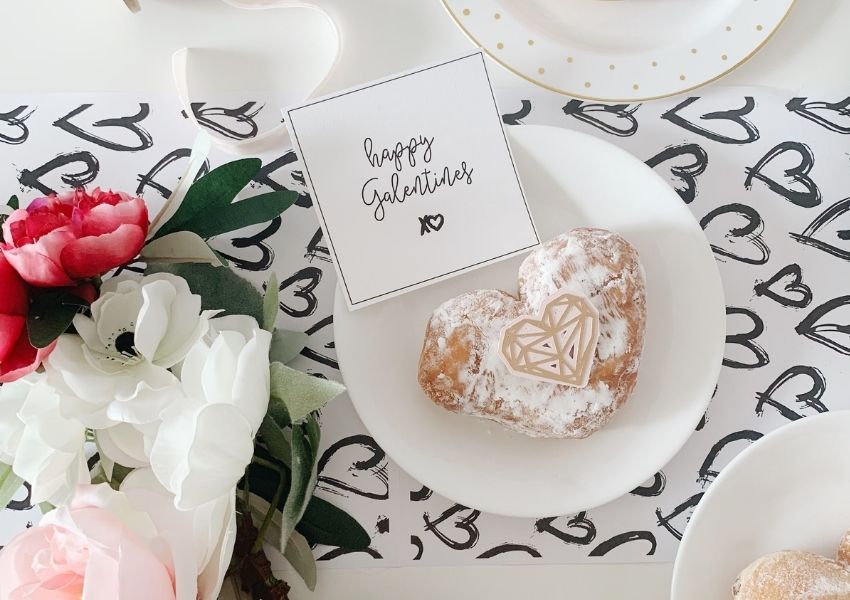 Who says you have to be in a relationship to get flowers? Flowers are the perfect way to brighten up any room or get together. Whether it's ordering a few bouquets for yourself and your friends or ordering a fab centerpiece for your Galentine's Day dinner, fresh flowers are the best way to take your celebration up a level!
Daughters Flower Shop creates high-quality, sophisticated bouquets through the use of texture, color, and silhouette.
With over 20 years of experience, owners Alicia Cantor Palm and Kari Green Strate want to help you "create moments of bespoke beauty for your big days and your every days."
🌹 Order Bouquets 🌹 Order Gift Sets 🌹 Order Houseplants
With their close attention to detail, Kuhn Flowers creates gorgeous arrangements perf for your gal pals. 
With two locations and the ability to ship nationwide, you can even send a cute Galentine's Day gift to your BFF that lives in a different state!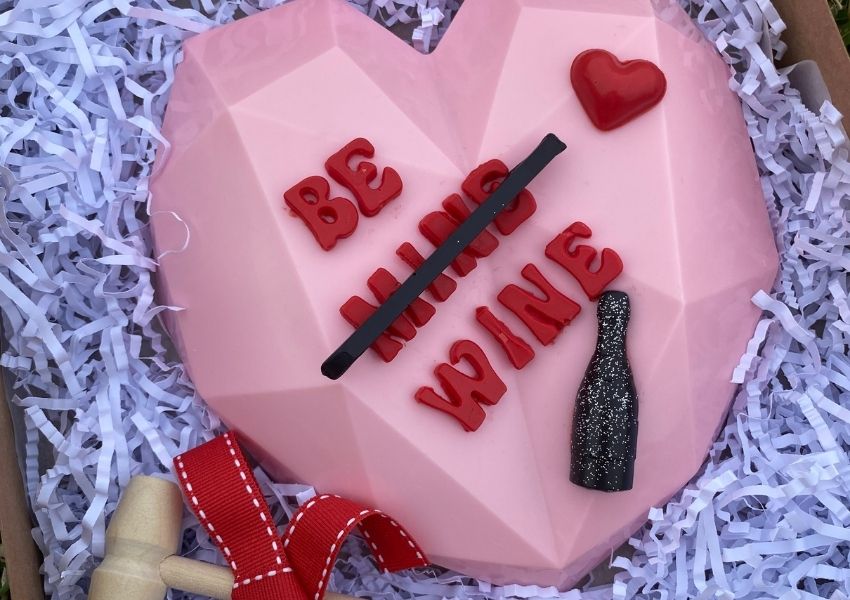 Galentine's Day Breakable Hearts and Cocoa Bombs
Cocoa bombs became the craze of 2020. From viral TikToks to IG stories and more…it seems like everyone was getting in on the trend. This year is no different HOWEVER the trend has expanded to also include breakable chocolate hearts! Plus, these make for the PERFECT touch to your Galentine's Day get together. 
We couldn't pass up trying a breakable heart ourselves! Our friend over at Sweat Treats 904  made us one and even let us have a little fun with the saying on it.
We've linked below a few small businesses that are offering these Galentine's Day treats, DEF give them a try!
If you take part in any of our Galentine's Day suggestions, let us know! Tag us in your  Instagram and Facebook photos and use the hashtag #stufftodoinjacksonville. For more fun things to do in Jacksonville, download our app.
As you begin to plan your Galentine's Day party, we want to leave your with some inspiration from a true icon…as Shania Twain once said, "Let's Go Girls!"