Is there anything better than enjoying a warm plate of fries? The answer is a plate of fries covered in melted cheese. Two of the best things could only be better when you combine them, so of course cheese fries are the ultimate snack. Here are some of our favorite places to grab a plate of gooey cheese fries in Jacksonville the next time your craving hits.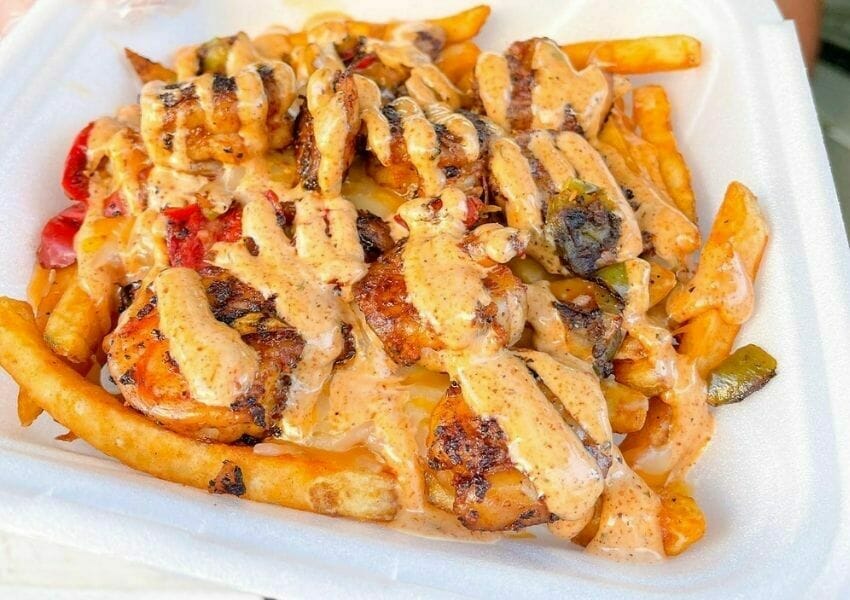 This traveling food truck offers a variety of loaded fries for you to fulfill all of your cravings. From extra cheese to speciality toppings like shredded chicken, Buffalo sauce, pulled pork, and much more, you can create the plate of your dreams. You can find this delicious eatery traveling around Jacksonville, so be sure to keep an eye out for the next time it's in your neighborhood and remember, there is no such thing as too many toppings. 
Monday | Closed
Tuesday-Sunday | Check Website for Daily Hours


📍Check website for daily locations.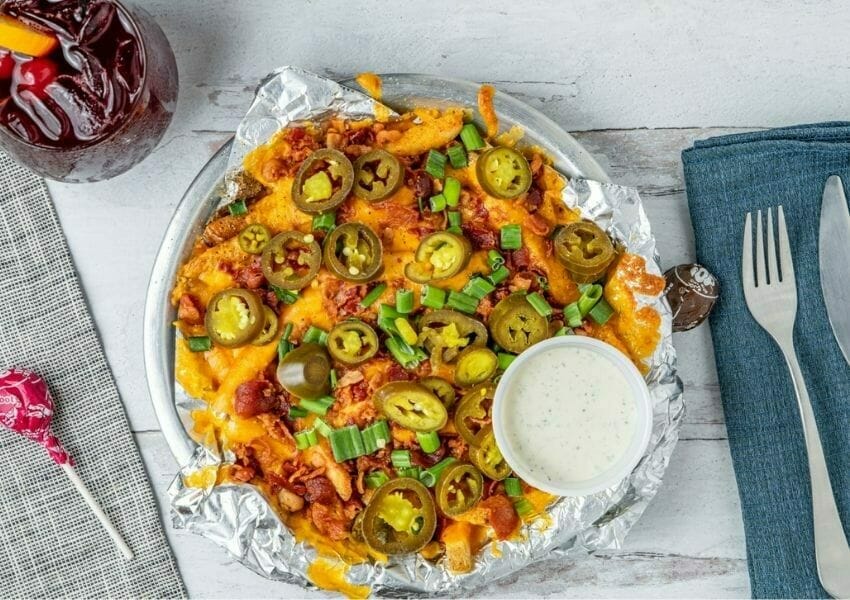 Serving Jacksonville for  over 20 years, Cruisers Grill is a local staple for locals and visitors alike, and their loaded cheese fries are sure to keep you coming back for more. Made to curb your craving, Cruisers' cheese fries are fully loaded with sharp cheddar cheese you won't find a fry without it. If you're looking to spice things up, be sure to add crispy bacon bits and jalapeños to your serving, just don't forget the side of homemade ranch!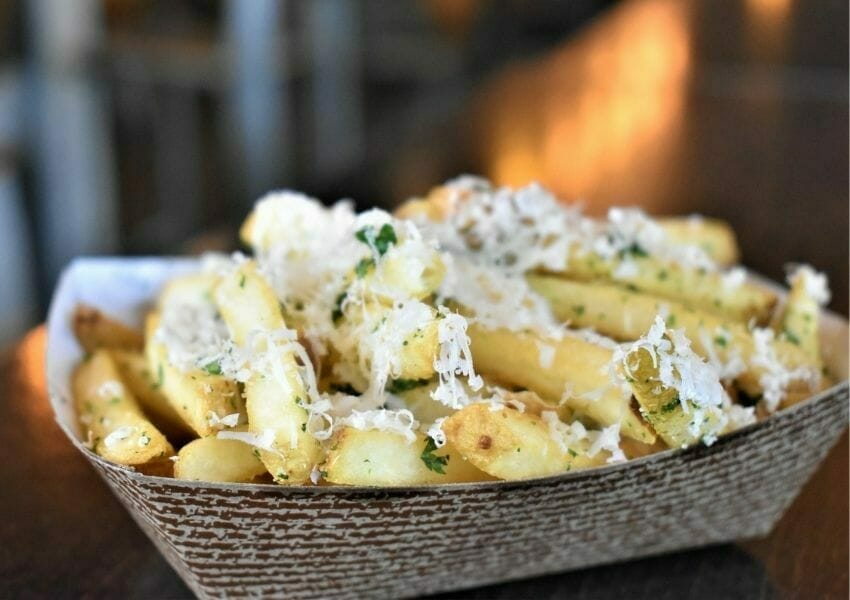 M Shack's cheese fries may not be your typical cheddar plate, but that doesn't mean they're any less tasty. These loaded truffle fries are made up with only the best combination of white truffle oil, parmesan, and drizzled with creamy truffle parmesan aioli. The only thing that could make this snack better? Pair it with a creamy hand-spun milkshake and you'll be good to go. 
Hours vary by location.
📍 St. Johns Town Center 10281 Mid Town Pkwy Jacksonville, FL 32246
📍Atlantic Beach 299 Atlantic Blvd Atlantic Beach, FL 32233 
📍Nocatee 641 Crosswater Parkway Ponte Vedra Beach, FL 32081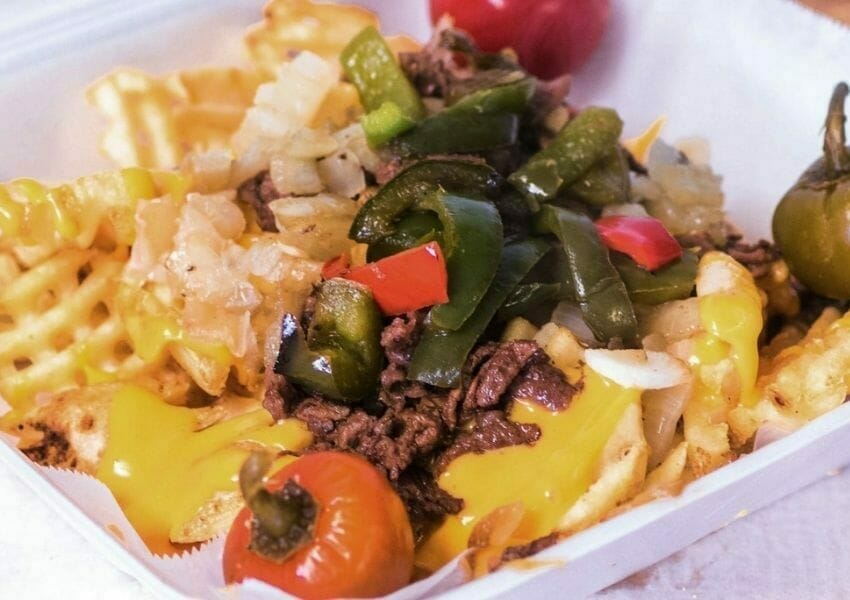 📷 Eddis & Sons Cheesesteaks
Eddis & Sons Cheesesteaks
If there's anything better than an authentic handcrafted Philly cheesesteak, its a Philly cheesesteak on top of a plate of hot and crispy fries. At Eddis & Sons, their cheese fries are served up Philly-style, fully loaded with steak, onions, and of course, creamy cheese. Feeling extra fancy? Try their truffle fries, topped with truffle oil, grated parmesan, Italian herbs, and served with garlic aioli. They're both so good, you might just have to order both! 
Monday | Closed
Tuesday-Friday | 11:00am–8:00pm
Saturday | 12:00pm–8:00pm
Sunday | Closed
📍 6426 Bowden Rd #207, Jacksonville, FL 32216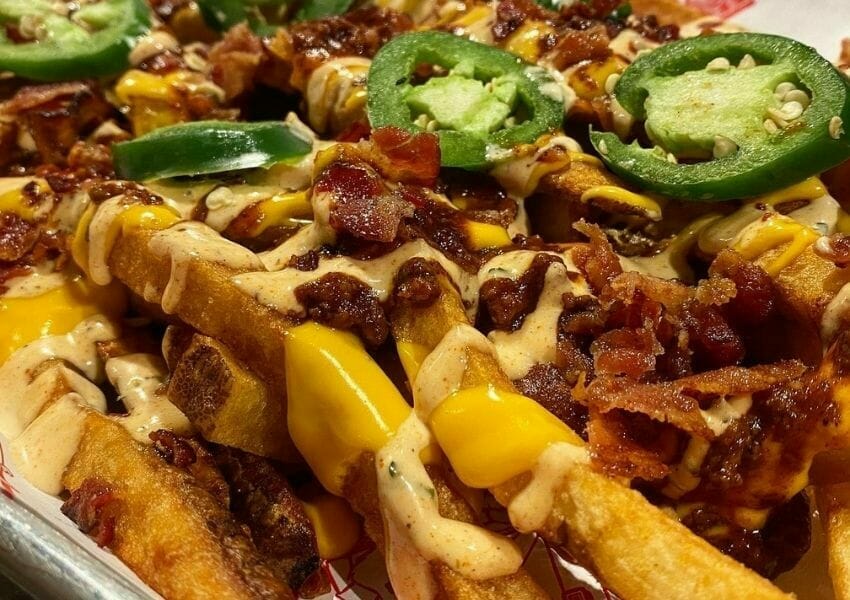 Locally-owned and operated, Carolina Jax is a food truck turned brick-and-mortar serving up Carolina flavor to the city of Jacksonville. Each of their menu items tells the story of a young boy growing up in the Carolina's, even their cheese fries. With over eight loaded fry options to choose from, you won't know what hit you! From spicy chili and jalapeño to the classic cheddar, bacon and chive, we promise it won't be hard to choose a basket and dive in. 
Monday | Closed
Tuesday-Sunday | 11:00am–8:00pm


📍 2545 Oak St, Jacksonville, FL 32204