Even though the rest of the world is just getting ready for Spring, it's basically already Summer here in Florida! Longer days and warmer temperatures can set some into a panic over not having their "summer bod" in shape, but don't worry – it's never too late to dive into a new fitness routine! 
Jacksonville has some great gyms for all experience levels that will have you looking and feeling your absolute best! Here are 6 of our favorite Jacksonville gyms you need to try out ASAP! 
Body 20 is a super cool and innovative gym in Jacksonville that uses technology to give you the results you're looking for! This boutique studio is guarenteed to be unlike anything you've tried before.
When you come in, you'll strap on their FDA-Cleared electro-muscle stimulation suit that will give you enhanced muscle contractions and isolate individual areas. The suit partnered with one-on-one personal training from your coach is proven to give 150x more muscle contractions than a conventional workout! They say that a 20 minute workout at their gym will do more than a 2 hour workout on your own! Talk about an efficiant way to get it into gear ASAP! 
The Gym Jax is an awesome, inclusive space to get your fitness on! Not only do they have a full gym with free weights, cardio machines, olympic weights and turf workout areas, but they also have a ton of group fitness classes! 
They have bootcamp, HIIT, cycle and barre classes for any and all experience levels. Plus, they have time slots all throughout the day, so there's no excuse to miss a workout! They even have a supervised child care facility for the moms and dads who need to squeeze in a gym sesh! 
Snap Fitness is about more than just workouts, they're on a mission to help you develop positive lifestyle habits that will stick with you well beyond when you walk out of the gym doors! 
One of the best perks and most unique features of Snap Fitness is that their gyms are open 24/7! No matter how insane or intense your daily schedule is, their doors are always open for you! Not only do they offer group classes and traditional equipment, but they also have options for personal training and nutrition help to really keep you on track!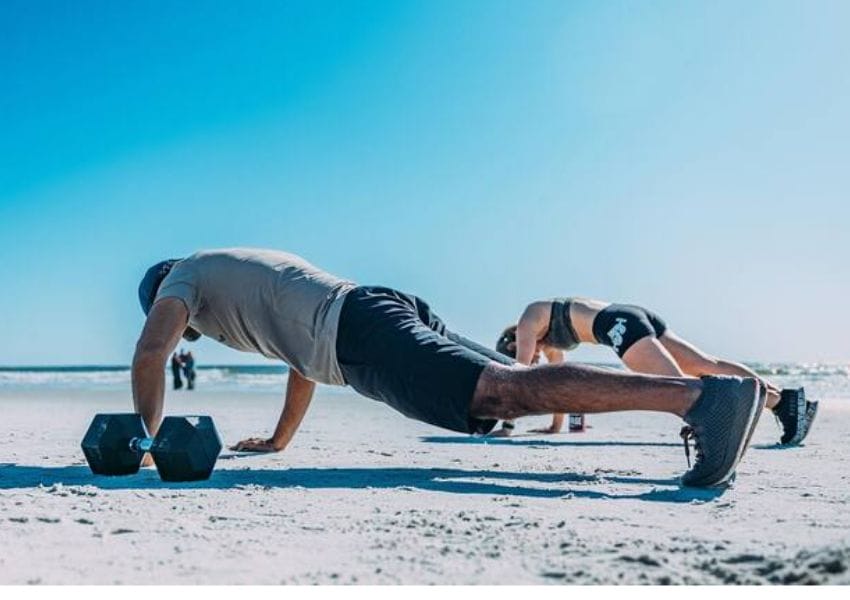 Channel your inner beast with B.E.A.S.T. Fitness! Instead of rows of machines and large equipment, you'll see free weights, boxing bags, tires, and other items that will enhance your day to day mobility!
Training at B.E.A.S.T. also takes into account how you'll feel AFTER the workout. They start by checking your limitations and mobility, work extensively on flexibility and stretching, and will walk you through myofascial release techniques that will help with next-day muscle soreness! Choose from personal training, group classes, or buddy training with up to 3 friends! 
Fitness Lab Jax is a great spot for someone who needs a little extra one on one help to get going in their fitness journey! This gym offers bootcamp and spin classes, Pilates, personal training, online training and nutrition coaching all in a full gym with a positive environment! 
They have an awesome team of trained, dedicated staff members that are always available to help you reach any and every fitness goal! They have super affordable membership options, plans for gym use start at just $30 a month! If you're looking to get into fitness but are on a tight budget, this is a perfect option! 
Verb gym seriously has it all. A membership will get you unlimited fitness classes, relaxation rooms with massage chairs, personal training, and they'll even wash your dirty gym clothes for you! These upscale complimentary amenities really set Verb Jax a part from the pack!
Another awesome perk is that they're one of the only gyms in the area that regularly offers boxing on their group fitness schedule. If you haven't already tried it, boxing is a KILLER workout that will kick your butt into shape (literally)! With some of the best personal training rates in the area, there's no reason not to try Verb Jax! 
Working out is about so much more than looking good, it's about feeling like your strongest, healthiest, overall best self! Stop in one of these 6 awesome Jacksonville gyms to get started on your fitness journey! Don't forget to follow us on Facebook, Instagram, Twitter and TikTok  and use the hashtag #StuffToDoInJacksonville to always stay up to date with the best places and events in the city!