Something's in the air this weekend – wait – is it fall?!
We're so excited to bring in the season that we've got a full lineup of festivities fit for the autumnal animal in everyone. Ah, we can taste the pumpkin flavoring now…
Things we're excited about for the fall season:
🍂 Our hair being less frizzy
🍂 Big sweaters to hide in
🍂 Pumpkin spice everything (yes, we're basic)
🍂 Seeing that one leaf that falls in Florida
🍂 Photo ops in pumpkin patches
🍂 Drinking out of those huge steins of beer during Oktoberfest (powering through that last warm backwash on the bottom….)
🍂 Walking on the beach when it's cold and there is nobody there
🍂 Turning off the A/C and opening the windows (getting a JEA bill that is half its previous size)
What are you excited about this season in Jax? Share it on social and tag #stufftodojacksonville because we want to know! We're going to be at all the fun fall festivities, tracking the best fall flavors from our local businesses and looking cute at all the best pumpkin patches. Hit us up with what you got, Jacksonville!
Events in Jacksonville This Weekend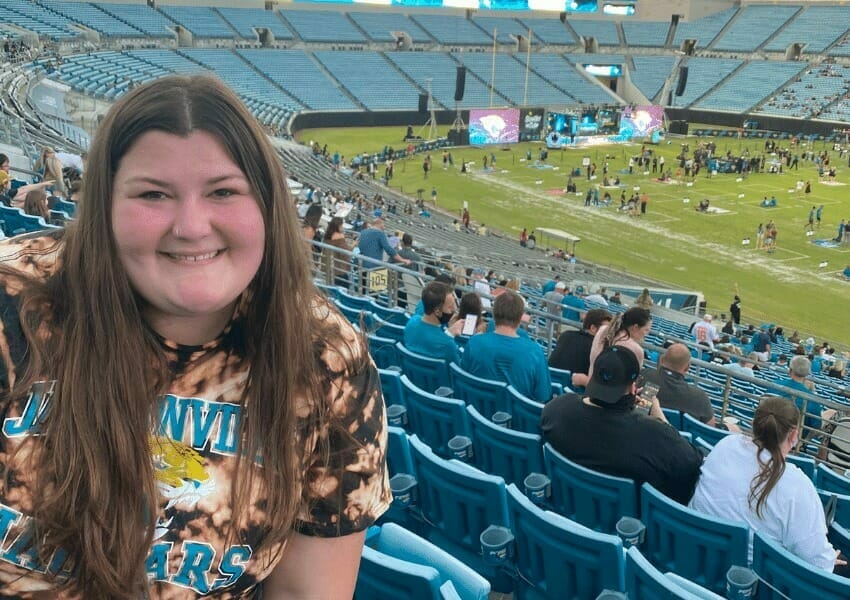 Can I get a DUUUVALLL!? The Jaguars are taking on the Arizona Cardinals at TIAA Bank Field this Sunday and we wanted to share some of our teams personal tips and recommendations for going to the game!


Amber: Beat the heat and grab your besties for a birthday party, business outing or bachelorette outing at the Spa Cabanas – TIAA Bank Field's luxury lounge seating, complete with a pool you can watch the game from!
Sierra: If you're looking to spice up your Jags outfit for the game, shop local and check out Fig and Willow, Momni Boutique or The Copper Closet for everything leopard, teal and don't forget a clear bag!
Shannon: Before the game, be sure to head over to GameDay Tailgate Experience for all you can eat and drink, shaded seating and did we mention family friendly?! Grab your tickets!

With so much to experience around a home game, you won't want to miss out! Be sure you grab our special reduced priced tickets for the home game this Sunday! See you there!
Event Details


Sept 26 | 1:00pm


 TIAA Bank Field @ 1 TIAA Bank Field Dr, Jacksonville, FL 32202


 $57+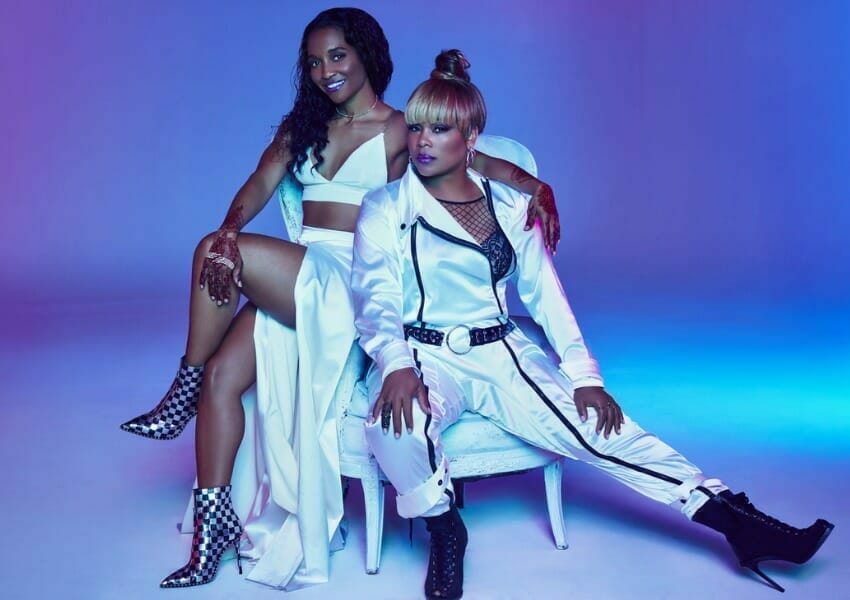 2. Sing Out Loud: TLC & Bone Thugs-N-Harmony @ The Amp
We're excited to be chasin' waterfalls this weekend (even though we were advised against it) — that's because TLC is going to be playing their hit 1995 album "CrazySexyCool" at the St. Augustine Amphitheater!
TLC's album is one of the definitive sounds of the decade, with chart toppers, "Creep," & "Diggin' on You," plus many more! And if that's not enough nostalgia for one night of 90's glory, get ready to kick it to Bone Thugs-n-Harmony, who will be gracing the stage with them!
It may not be Sept. 1, but we will be sure to be waking up to "The 1st of the Month."
Event Details
🗓 Sept 25 | 7:30pm
📍 The St. Augustine Amphitheatre
1340C A1A South St. Augustine, Florida, 32084
🎟 $49+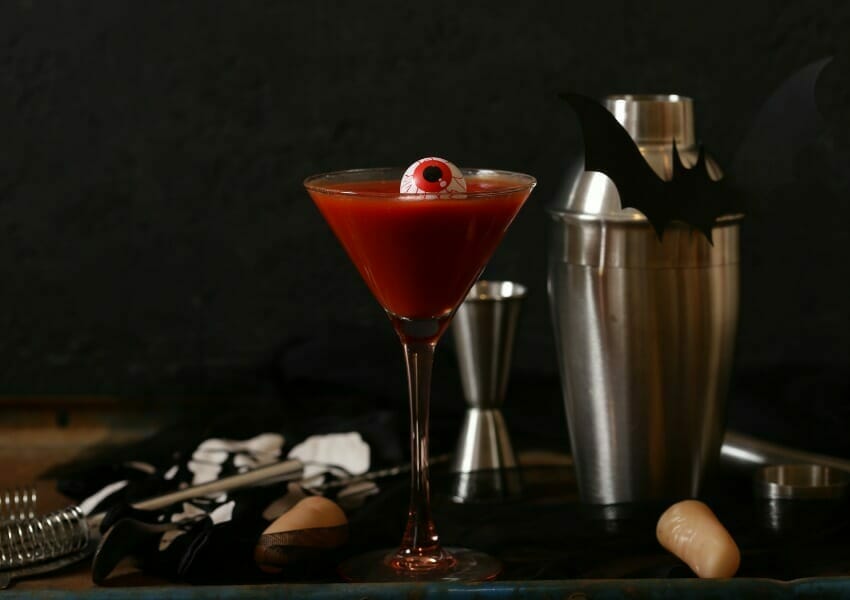 If you like a little apparition with your aperitif, this pop-up bar is for you!
Nothing helps you throw back a cocktail like seeing the dead walking and this haunted experience will get you in the mood for some chills and thrills.
At the Haunted Tavern Pop up, the tavern keeper will guide guests through a 4-part interactive cocktail journey while sharing spooky stories and real-life tales of frightful encounters. The event is held at Colonial Musicale, one of the most haunted places in Jacksonville, where you might personally meet the ghoul of the Musicale – beware however – he didn't die kindly and isn't too happy about meeting newcomers.
Event Details
🗓 Sept 25 | 9:00pm–10:30pm
📍 Colonial Musicale
645 Oak St, Jacksonville, Florida, 32204
🎟 $40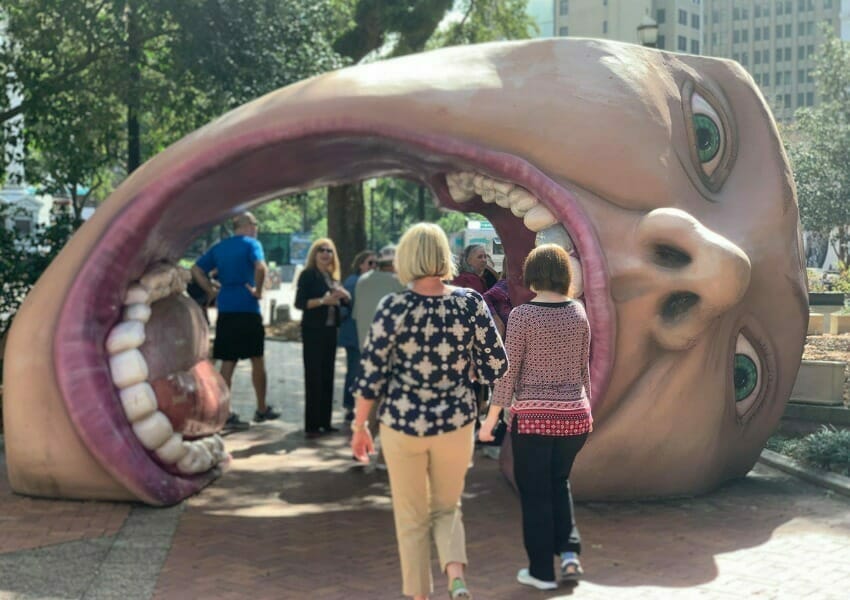 📷 James Weldon Johnson Park - Facebook
Calling all sweet teeth (tooths?)! James Weldon Johnson Park is being transformed into a Candy Land wonderland and you'll have to see it to believe it! The event will feature all the sweet treats one can imagine – plus fun competitions, prizes, candy flavored cocktails and carnival games!
Live music will feature Joslyn & The Sweet Compression and The Grove Coalition.
This candy-themed bash is getting pumped full of sugar so follow them on social media for all the sweet updates.
Event Details
🗓 Sept 25 | 2:00pm–8:00pm
📍 135 W Monroe St, Jacksonville, FL 32202
🎟 FREE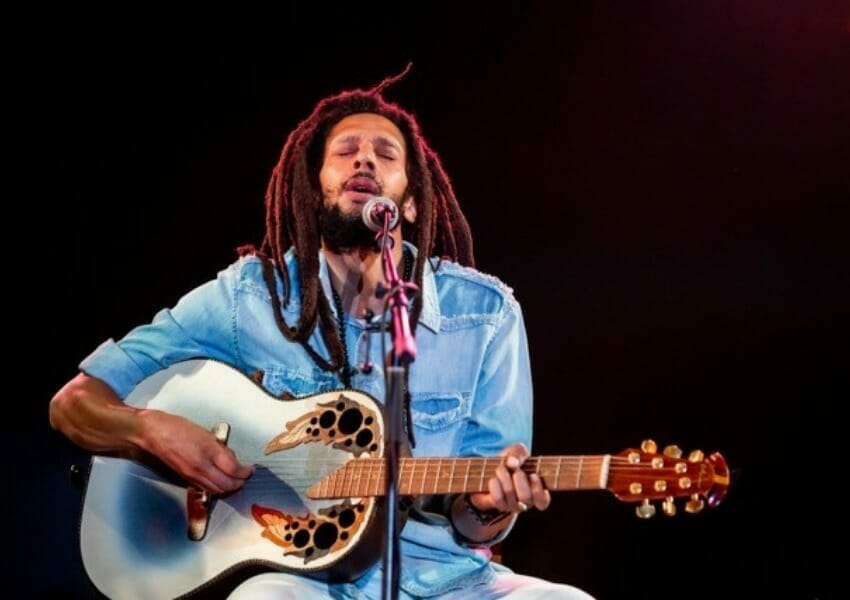 5. 4th Annual Jerk and Curry Music Festival
The Caribbean is home to all the tastiest food, music and art so celebrate all things spiced at the 4th Annual Jerk and Curry Music Festival!
Julian Marley, Everton Blender, Zander Band, Round Head, Pili Pili, Tony Palmer, Ikal and more will be taking the stage with your favorite upbeat guitar and Reggae stylings.
Plenty of local Caribbean food will be available, as well as a jerk and curry chicken cook off, a pepper eating contest, wing eating contest, limbo event, stilt walkers, and much more!
This weekend, do some easy skankin' at the Jerk and Curry Music Fest!
Event Details
🗓 Sept 25 | 2:00pm–10:00pm
📍 Francis Field
25 W. Castillo Dr.St. Augustine, Florida, 32084
🎟 $10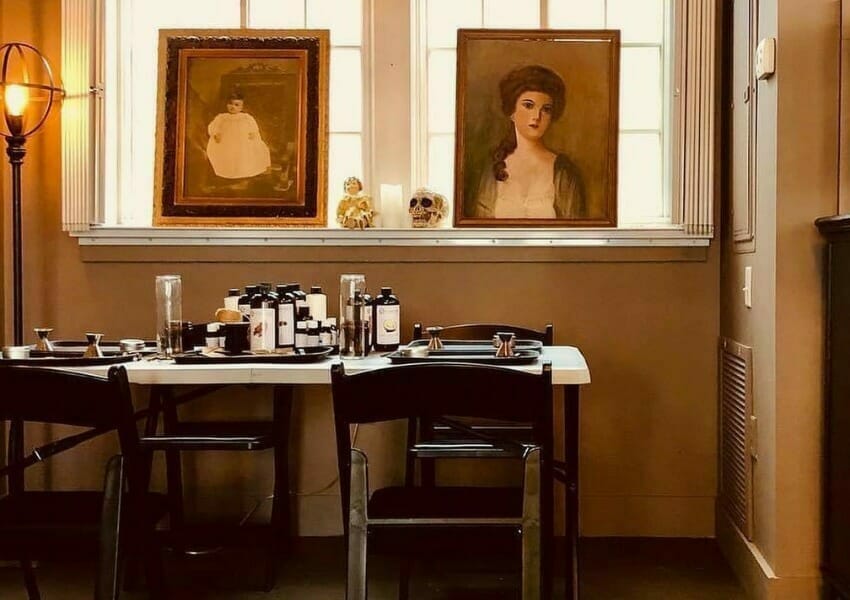 📷 Whichcraft Candle Parlor
Channel your inner conjurer at WhichCraft Candle Parlor! This fun, candle making experience will have you designing you very own spell-casting candle, complete with a signature scent and custom label! There are over 10,000 combinations available, all with premium soy wax ingredients, so you can blend your perfect brew.
Located in spooky downtown St. Augustine, WhichCraft Candle Parlor is the perfect place to get your enchanting on with your ride-or-die coven. Nothing burns better than a candle you created (other than the perfect hex).
Add a little charm to your weekend night with some Whichcraft!
More Things to Do in Jacksonville
Featured Blogs of the Week