Have you ever wanted to visit New Orleans on Fat Tuesday? Maybe dreamt of drinking Sazerac and eating King Cake at a restaurant on Bourbon Street? Thankfully, Mardi Gras isn't just for those living in New Orleans, and many local JAX businesses and restaurants are celebrating the big day. It's time to let the good times roll at these Mardi Gras events in Jacksonville. 
What better way to celebrate Fat Tuesday than on the Bayou? The Volstead is bringing the Big Easy to Jacksonville with Sazeracs, jazz, and beignets! Plus, the night will feature themed cocktails, swamp decor, and "a little mystic mojo."
Get into the madness at the Fat Tuesday Bayou Bash, one of the best Mardi Gras events in Jacksonville!
Other Mardi Gras Events in Jacksonville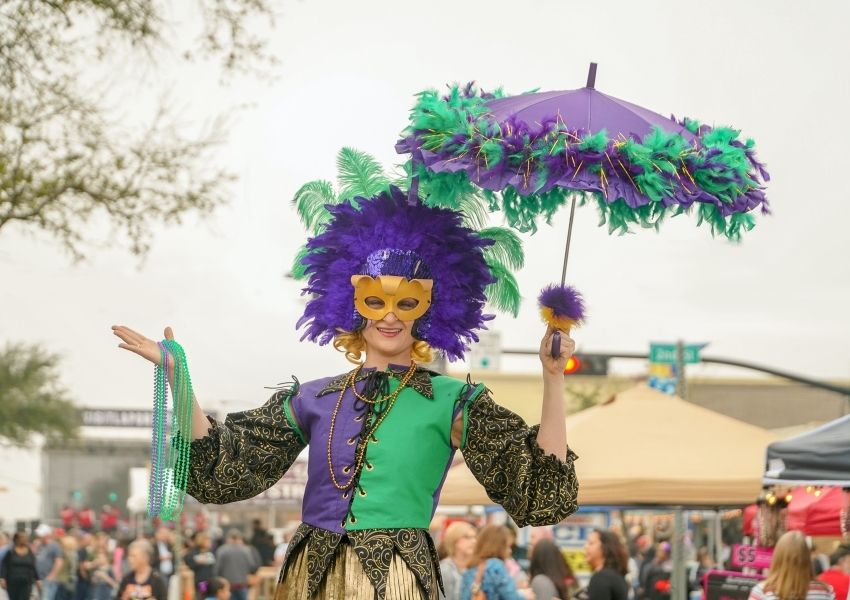 Socially Safe Ways to Celebrate Mardi Gras
More Things to Do in Jacksonville
Now that you're officially under the NOLA spell, throw on a DIY mask, order a po'boy, drink beer, and have a good time! We want to see you celebrating at these Mardi Gras events in Jacksonville. Send us a picture on Instagram and Facebook and using the #stufftodoinjacksonville – we might even re-share it to our social pages.
Happy Mardi Gras!