Happy October, Nashville!
We're so excited that Fall is in full swing, and we will be finding the best events happening all month long! This weekend is one you won't want to miss with events like Oktoberfest at Von Elrod's, Pitbull, a Fall Festival, and more that you'll just have to keep reading to know about. 
Fun Things to Do in Nashville this Weekend!
Ready for Oktoberfest? Well, Von Elrod's does things big, so this is a celebration that you will not want to miss! Head out to the beer garden and enjoy a few cold ones in the open air. There will be a DJ, Stein holding contests, house-made sausages, sides, and fresh-baked pretzels, and of course, you must be 21+ to come. 
PSA: This event is cashless and you must be vaccinated to attend.
Event Details
🗓 Oct. 8 | 4:00pm–9:00pm
🎟 Free
📍 Von Elrod's
🗓 Oct. 9 | 11:00am–9:00pm
🎟 Free
📍 Von Elrod's
The Whiskey, Wine, and Cider Festival will give you the chance to taste all kinds of different drinks! With over 20 different kinds, you're guaranteed to find one you love. There will even be appetizers provided, and everyone gets a complimentary tasting glass.
Proceeds from this event will go directly to their fund to help breast cancer patients with a mortgage, rent, utilities, and insurance premiums, so you'll get to support a great cause. 
PSA: All attendees must be vaccinated or have a negative test within 48 hours of the event. You can find the details on this page.
Event Details
🗓 Oct. 7 | 5:30pm–9:00pm
🎟 $25-$75
📍 The Bedford Nashville Event Venue
You will get to meet 70+ local farmers, chefs, bakers, and many others when you come to visit this friendly market. You will even have the best food to eat for breakfast along with coffee, tea, and espresso as you stroll through the market.
Bringing the kids along? No worries, there's plenty of treats to keep them entertained throughout the morning as well. Similar to others, this Farmers Market has grown a lot over the last few years, so be sure to stop by! Check out our Farmers Markets blog if you'd like to visit more around Nashville.
Event Details
🗓 Oct. 9 | 9:00am–12:00pm
🎟 Free
📍 Richland Park
The Twelve Thirty Club, owned by Justin Timberlake, has opened the newest rooftop bar in Nashville! Come out for the best views of Music City, Cocktails, and Music starting at 4PM Monday-Thursday and 12PM Friday-Sunday. This is the perfect spot if you need a breath of fresh air, along with a drink that's a little more potent. 
Want to know about all things new? Check out our latest blog: What's New in Nash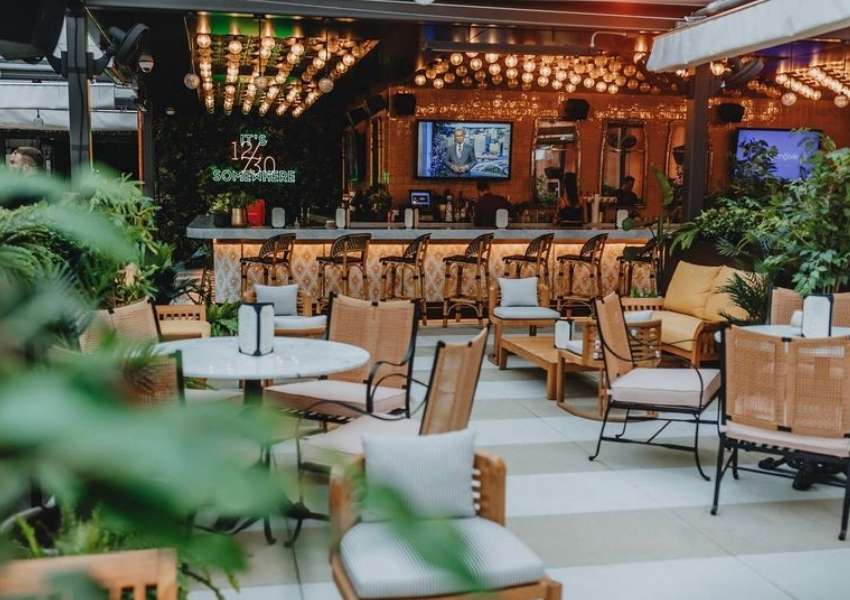 More Things to Do This Weekend!
Matchmade Candle is partnering with Milk and Honey Food Co. and WithCo. for this candle pouring workshop, and you'll want to mark it on your calendar now for October 22! The candle-making will be step by step along with classic cocktails and charcuterie/cheese boxes.
Check Out our Latest City Guides!
Want to know where to find even more things to do in Nashville this weekend? Check out our website and follow us @StufftoDoinNashville, and don't forget to tag us in your pictures so we can follow your adventures!