It is finally the most wonderful time of the year. The time when we can step outside and (hopefully) not melt in the Texas summer heat. The time where we can drink pumpkin spice lattes. The time where we can begin to work on our Halloween costumes. We're talking about Fall!
We are SO excited to welcome this new season of 2020 with open arms and for that reason, we HAVE to share our favorite fall activities in Austin with you so you can enjoy them for yourself this year!
We will update this guide throughout the season so check back periodically for any changes or additions. 
1. Fall Festivals + Pumpkin Patches
We love a good fall festival and with most being held on farms there is plenty of room to social distance and still experience all the fun offered.  With so many to choose from we wanted to share a handful of our favorite pumpkin patches and fall festivals around the city!
After six long months, our beloved Banger's Sausage House & Beer Garden is finally reopening. Starting  October 1st you can make your way down to Rainey Street to visit this Austin gem once again. While it won't be just like the times you remember you will make new memories and just in time for Oktoberfest!
We will keep you posted on the reopening so be sure to check back or follow us on Instagram to stay up to date. 
We are welcoming fall with open arms because fall means no more 100º+ days,  it means cooler temperatures (hopefully) and we couldn't be more ready. Imagine it now, a crisp  65º afternoon, a cold beer or cocktail in hand, and sitting out on one of Austin's best patios enjoying the day.
Soon enough this will be possible and we have a guide to some of the best patios in Austin to dine on ready to go. Check it out and plan your visit!
With so many incredible craft breweries around Austin, you better get a jump start on trying all of their seasonal beers. Check out our guide to Austin breweries and see how many you can hit up this fall!
To get started here is a handful of our favorite seasonal beers:
Adelbert's October Rust: Oktoberfest style Marzen
Austin Beerworks Montecore Oktoberfest 
Circle Brewing's Perfekt Pils
Live Oak Oktoberfest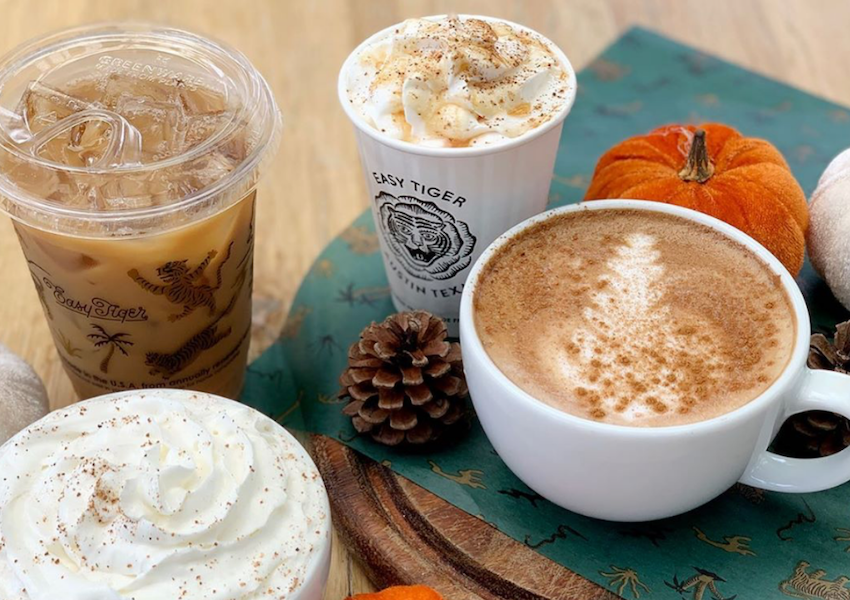 5. Pumpkin Spice and Everything Nice
Like we mentioned in the beginning, it's that time of year for Pumpkin Spice flavored lattes but that's not the only thing getting pumped full of that delicious flavor. Everyone knows Starbucks has a pumpkin spice latte, but check out these other spots you can grab a coffee or other pumpkin-flavored goodies in Austin!
The annual Boo at the Zoo is returning this year but making a few changes to stay COVID friendly. Stroll through the haunted zoo for a spooky evening with your family dressed in your best costume. 
To keep everyone safe they are requiring that all guests wear masks while in the zoo.