Making a decision to move to one of the neighborhoods in Tampa Bay?  Factoring in your pup is a great way to whittle down your list!  There are some standout choices for the most pet friendly neighborhoods in Tampa Bay, perfect for pet lovers. 
Check out our master guide for the our favorite pet friendly neighborhoods in Tampa Bay and let us know which was your favorite!
Is your dog a city dweller?  Living in the Channelside area is the perfect pick for your pup.  When hanging out in Channelside we are always see locals walking the cutest dogs for some exercise or to join them at the nearby coffee shop!  In Channelside there are so many restaurants, shops, and salons to choose from, so there is plenty to do.  We love how they offer pet-friendly patios as well!
Just a short walk away are some of Tampa's main attractions.  Visit the Florida Aquarium or grab some yummy snacks and drinks at Sparkman Wharf!   If your dog needs space to run and be active, the Tampa Riverwalk is the perfect route with access to some great parks. 
This adorable beach town is a dog lovers haven!  Dunedin is known for their neighborhood feel – with local boutiques, restaurants, and bars galore.  Stroll Downtown Dunedin for a Sunday brunch or have an outdoor dinner at one of the pet friendly local spots!  
A short drive away are some of Tampa Bay's best beaches and trails, which your dog will love to play in.  Honeymoon Island State Park is a peaceful, scenic beach that is the best kept secret of Dunedin locals.  With a mix of sandy beaches and pine forestation, it's the perfect place to explore and get some fresh air on the weekends.  Or take a visit to Fred Marquis Pinellas Trail which runs straight through all the best attractions of the city!  


With so much to do, you and your dog will never be bored when choosing Dunedin as your home.
For a mix of Florida greenery and a bustling city area, make your way to Downtown St. Pete.  The city attractions are perfect for pet lovers with dogs of all sizes.  Even if you move to a small apartment or home St. Pete, there are plenty of places for your dog to run free.  The Vinoy Park is a huge area full of lush green grass for field days or if you want to go roller skating with your pup!  The area is also home to many dog friendly festivals and concerts.
In the city area of Downtown St. Pete, you'll find the Tampa Bay locals flocking for amazing restaurants, coffee shops, and bars.  Most businesses in Downtown St. Pete feature outdoor seating spots as well, making this a super dog friendly area.  
If you are looking for cute, aesthetic spots for you and your pup to enjoy together, look no further than South Tampa.  This neighborhood has the perfect combination of suburban homes, indie boutique spots, and relaxing amenities.  With so much to offer, there are many special attractions that your pets will enjoy – from open air shopping to beautiful areas to be active!
One of the main features is Bayshore Boulevard, the longest sidewalk in the world. This beautiful and wide sidewalk is frequented by runners, cyclists, and dog walkers!  Imagine watching the sun set on the Tampa Bay while on a run with your pup, you'll want to recreate this visual after your first experience.
South Tampa is also home to Hyde Park Village, a lively shopping center with boutique shops and restaurants.  This open air shopping center is perfect to hang out with your pup, grab a coffee, and relax.
If you are looking to get away from the hustle and bustle, but still have everything at your convenience – Westchase is an amazing neighborhood for you.  As a Tampa suburb, this area is perfect for families or just people who aren't into a more urban city life.  The community also offers a large dedication to sports and outdoor activities, creating a haven for dogs to enjoy the great outdoors.
Westchase Golf Club is a main attraction with multiple parks, picnic pavillions, and nature trails.  Your pup will love going on weekly hikes or hanging out for picnics!  The lush greenery of the Westchase area is super relaxing, perfect for dog lovers and their pets to get away from any work or stress.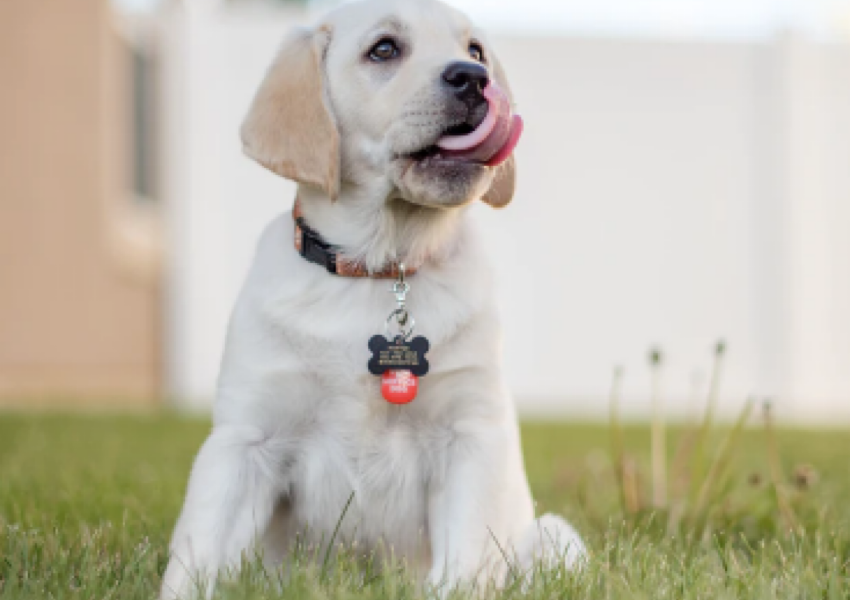 Brandon is Tampa's more family-friendly neighborhood. With an abundance of parks and suburban feel, it's the ideal place for families with pets to reside. On a sunny day, the locals head to
Paul Sanders Park
 to walk the trails, enjoy a picnic, or take the kids to the playground.
There's also tons of dog friendly restaurants so you won't have to leave your pup at home. We love going to
Jimmy Hula's
for tacos and then
Hokuila Shaved Ice
for some sweet treats. Brandon is the ideal neighborhood for families with furry friends to live.