Calling all Plant Moms and Dads in Jacksonville! Whether one of your new year's resolutions is to keep your plants alive or you have a green thumb and can't stop buying more plants, you're at the right place. There are so many amazing plant shops in Jacksonville and we have the ultimate plant guide so you can bring some plant babies home this year.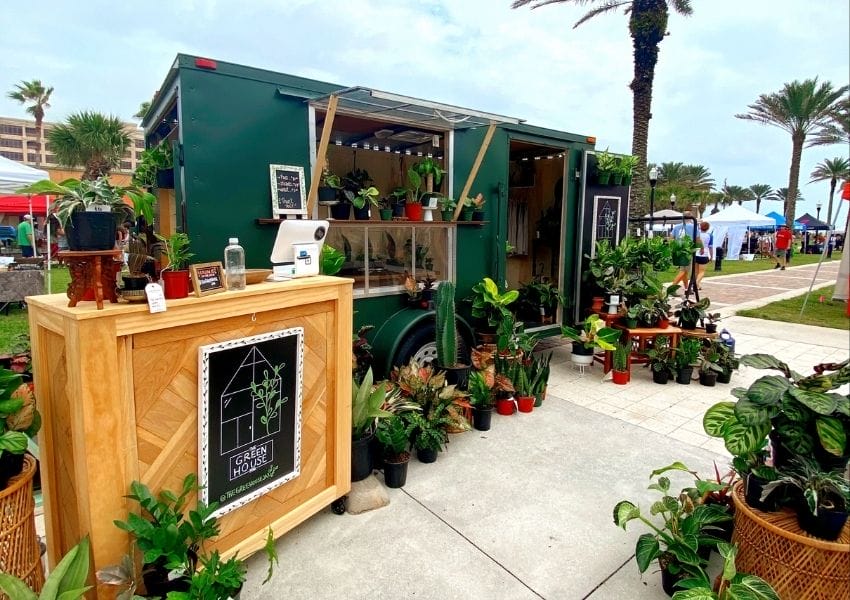 📷 Stuff To Do in Jacksonville
The Greenhouse & Bar has some of the most beautiful plants and pots. Whether you are stopping at their mobile boutique or their new storefront, you'll find plant inspired merchandise, unique gifts, local artisan pottery, indoor house plants, cacti and much more.
If you or someone in your life is a plant lover, then The Greenhouse & Bar has to be one of your stops this year. Even if you need some advice on any plant you have, they will be the perfect people to talk to! 
Tuesday – Thursday: 11:00am – 4:00pm
Saturday: 11:00am – 5:00pm
📍 1732 Margaret St. Jacksonville, FL 32204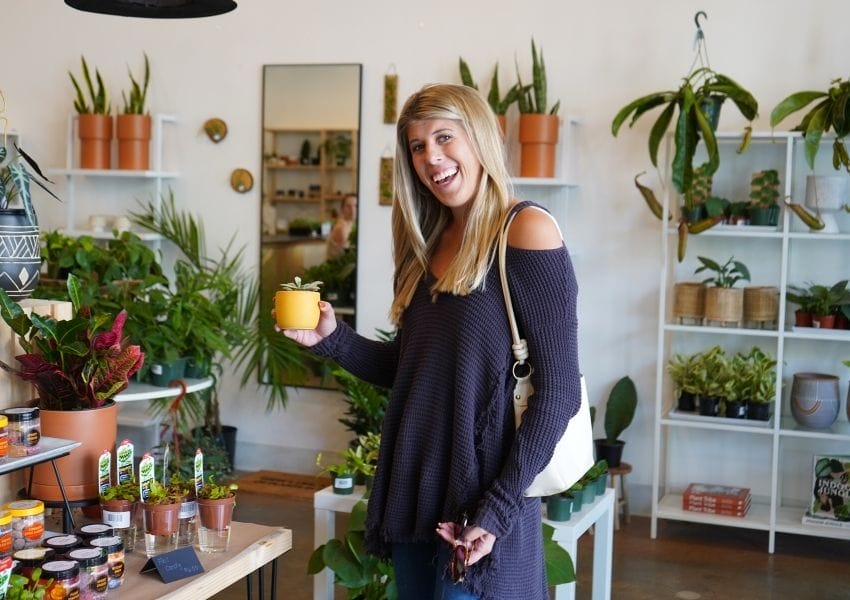 📷 Stuff To Do in Jacksonville
Spruce is one of our favorite plant shops in Jacksonville and is currently located in the St. John's Town Center. They have plans in the future to re-locate to Murray Hill. They not only have adorable pots and merchandise but they also host amazing events. Next time you are at the Town Center, be sure to stop by and grab a photo on their adorable couch and trendy back drop with your new plant.
Monday – Thursday | 1:00am – 7:00pm
Friday – Saturday | 10:00am – 8:00pm
Sunday | 11:00am – 6:00pm
📍 10274 Buckhead Branch Drive, Suite 119, Jacksonville Fl 32246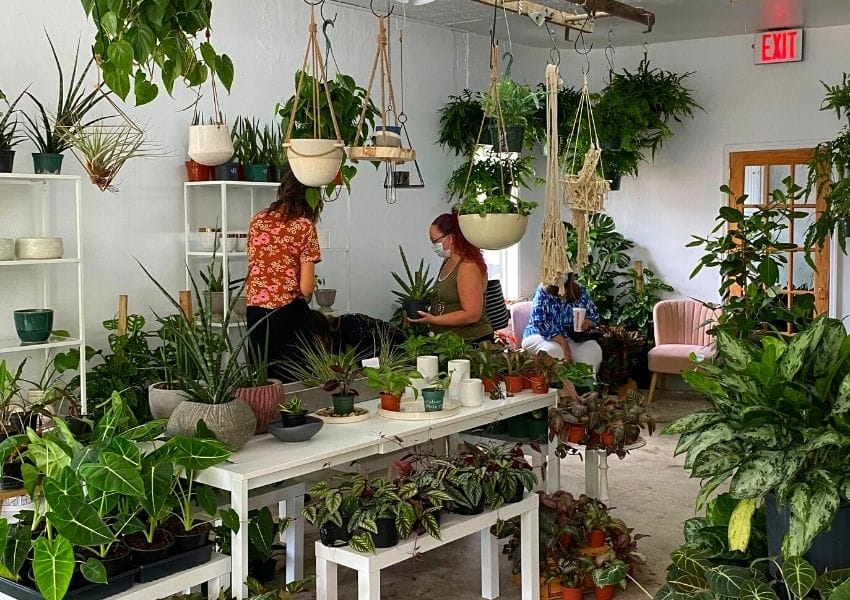 📷 Stuff To Do in Jacksonville
Foliahōm is located in the heart of San Marco and always has a unique selection of beautiful plants in their store. Not only will you find a variety of plants but they also sell beautiful merchandise, prints and more. Next time you are in San Marco, be sure to stop by!
Monday – Saturday | 10:00am–6:00pm
Sunday | Closed
📍 3853 Hendricks Avenue, Jacksonville, FL 32207
📷 Stuff To Do in Jacksonville
Sip and chill in zen! 
The Green Spot
is located inside of the Jacksonville Farmer's Market and is serving up delicious, all-natural, non-alcoholic drinks! While you're sipping on your refreshing drink, you can stroll through the nursery to find the perfect plant to take home and add to your collection. Did we mention all of the drinks have a lemonade or limeade base and is all made from the garden?
We tried the Lavender Thyme, Honey Ginger Rosemary, Cucumber Mint Jalapeno and the Hibiscus Flower Lemon. Be sure to go give them a try and tell them we sent you!