This autumn season Austin's food and beverage scene boasts with tons of seasonal flavors. When the weather finally starts to cool, you know that our short-lived fall season is approaching. Enjoy tons of different fall favorites that only come around once a year: from cocktails, coffee drinks, lunch, dinners, and desserts, we love trying all the new fall favorites.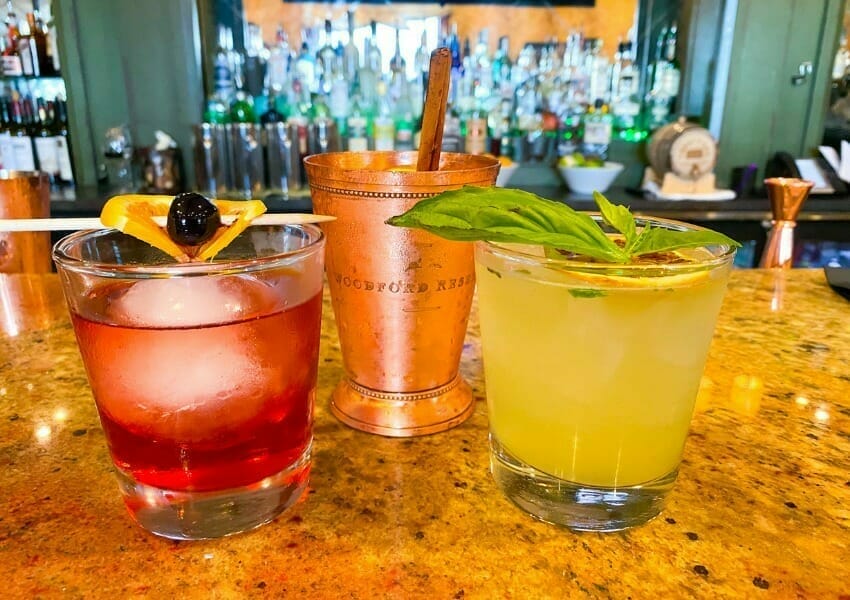 This gorgeous hotel is situated in the expansive beauty of Texas Hill Country. Located just west of the Greater Downtown Austin area, Hotel Granduca is home to top-tier guest service and a fantastic restaurant and lounge. During this fall season, take a staycation and try all their new drink specialties that made it on our fall favorites list. While you take in the grand spectacle of the Texas Hills, enjoy any one of their seasonal fall cocktails: pumpkin spice mule, fall-groni, and basil lemoncello margarita.
For a complete list of dining options and hours visit their website.
📍 320 S. Capital of Texas Hwy, Bldg B.
Austin, TX 78746
It doesn't get better then getting cookies delivered. Cookie Rich is your one-stop shop for all sorts of cookie sandwich combinations. Their fall menu items offer up tons of popular autumnal flavors that will have you buying these little cookies by the box-load. They're offering pumpkin spiced latté, composed of soft pumpkin cookie with vanilla espresso filling. The s'mores is composed of graham cookie with chocolate chips, and toasted marshmallow filling. The orange-cranberry is composed of sugar cookies, orange zest, orange cream filling, and cranberry jam!
For information on deliveries visit their website.
📍 2201 N. Lamar Blvd.
Austin, TX 78705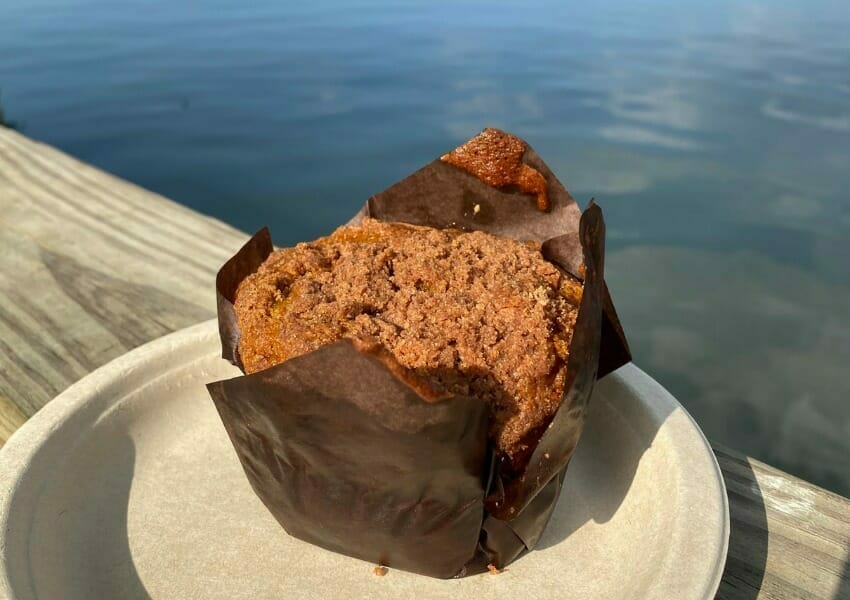 If you ever crave bottomless coffee, then you will have to check out Mozart's Coffee. This West Austin hangout is home to the best desserts and a plethora of coffee brews to choose from. Our fall favorite is Mozart's seasonal pumpkin muffin. If you ever need a pick me up, grab one of their seasonal muffins and a tasty brew.
This plant-based chicken and burger spot is home to some popular comfort food! Curated with the vision of a creating hearty meals with compassion, Project Pollo is a spot to cure your craving for a fried "chicken" sandwich and other treats. Their seasonal pumpkin swirl oat milkshake is a clear winner for our fall favorites list.
With the notion "life is sweeter with crumbs in your beard" The Bearded Baking Company is home to fantastic baked goods, from cakes to cookies, and so much more. This season the Bearded Baking Company kitchen is baking up a delicious autumn pimento cheese pastry, which features crispy bacon, smoked gouda, and Szechuan peppercorn.
For complete hours visit their website.
📍 440 E. St. Elmo's Rd Suite F.
Austin, TX 78745
This season at Easy Tiger's Eastside location, an extravagant neighborhood Oktoberfest is underway! From September 22nd to September 26th, bring your dog to this annual Dogtoberfest and enjoy tons of fall favorites off Easy Tiger's menu. Try their autumn charcuterie board featuring smoked pork belly, house recipe sausage, caraway kraut, beer & onion gravy, and hill country bread. Try a traditional Bavarian style pretzel or Lebkuchen (a decorative German cookie necklace), and for dessert you must try the apple strudel!
More Stuff To Do In Austin
For more cafés and restaurants to check out be sure to follow us on  Instagram, Facebook, and TikTok @StuffToDoInAustin! Check out the UNATION app to find more awesome stuff to do in Austin!