Hellooo sweet summertime in Tampa Bay! We all know there's so much stuff to do in the summer months but if you're looking for stuff to eat, you've come to the right place! Bring on the summer get togethers and cook outs because we've curated our favorite Tampa Bay inspired recipes that are perfect for the season. 
Not only has summer arrived in Tampa Bay but so has Kroger's new grocery delivery service. We partnered with Kroger to make shopping for these recipes as simple as can be because let's be honest…we have better things to do than go grocery shopping this summer. Kroger makes it so easy to order online and have cold and fresh groceries delivered to your doorstep the next day.
Below we have included Tampa Bay-inspired drinks, dishes, and desserts and even recipes that come from some of our favorite local restaurants. Our friends at Visit Tampa Bay have put together even more local recipes from local restaurants. If you are up for even more of a challenge, purchase Tampa's Table: A Culinary Journey Through Tampa Bay and test your culinary skills.
Scroll to the bottom for a chance to win $100 of free groceries from Kroger!
There's nothing like a cold refreshing glass of red sangria! If you're a Tampa Bay local you know The Columbia (aka the oldest restaurant in Florida) makes amazing sangria and now you can make it yourself.
To make simple syrup, combine one part water to one part sugar in small saucepan. Bring to a boil, stirring to dissolve sugar. Chill before use.
Cut orange and lime in half. Fill large pitcher with ice and combine the wine, brandy, lemon-lime soda, the juice of half of an orange, and the juice of half of a lime. Stir. Add simple syrup to obtain desired sweetness. Slice remaining orange and lime into thin slices. Garnish glasses with orange slice, lime slice and cherry.
This frozen sweet treat is here to satisfy your sweet tooth this summer, and we have the Harry Waugh Dessert Room at Berns to thank for that.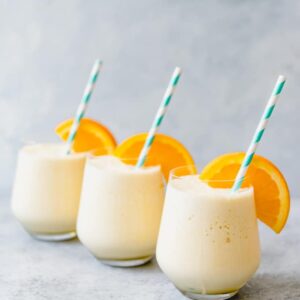 Strawberry Lemonade Fresca
Not a fan of alcohol? Not a  problem. Enjoy this thirst-quenching lemonade from Fresh Kitchen. Enjoy outdoors with friends as a perfecting pairing for a summer barbecue.
Want to booze it up? Add a shot of vodka.
Shock your friends with the delicious Tampa Bay inspired recipe and make a toast to our favorite hockey team, the Tampa Bay Lightning!
Add vodka and lemonade to an ice filled glass. Shake well.
Add ice to serving glass and pour the mix over. Add blue curaçao.
Garnish with a lemon wheel and a cherry.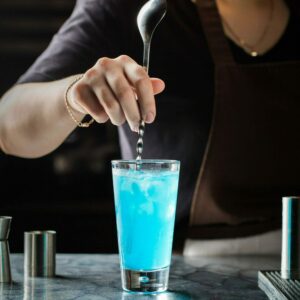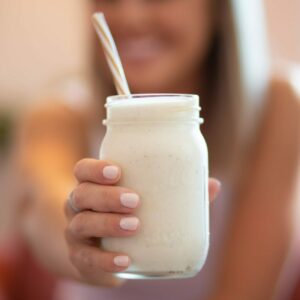 Edge Rooftop's Banana Daiquiri
Daiquiris are the perfect cocktail for summer and thanks to Edge we can now whip up their delectable banana version then sip back and relax. 
The history of Tampa in one sandwich. Did you know in 2012, Tampa City Council proclaimed the Cuban as the "signature sandwich of the City of Tampa?" This Tampa Bay inspired recipe is perfect for summer with National Cuban Sandwich Day is coming up on August 23rd!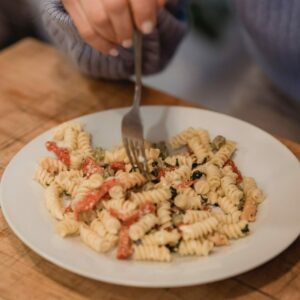 Getting excited for the Bucs to start playing again? Raise the flags, fire the cannons, and toss up this yummy pasta salad made only for champions.
Cook the Pasta, drain, and let cool. 
Prep and cut all vegetables.
Mix white wine vinegar, lemon juice, olive oil, and seasonings all together. 
Toss pasta with vegetables and dressing, let chill for 30 minutes in the fridge and enjoy!
Are you hungry or are you just bored? Maybe it's both. But this hummus from Ciccio Cali won't leave you feeling guilty from the constant snacking.
In a food processor, combine all ingredients except avocado and oil. Blend until well incorporated. Add avocado and 1 cup of oil and blend again. Once the avocado is incorporated, slowly add the remaining oil until the desired consistency is reached.
Find this recipe and more in Tampa's Table: A Culinary Journey Through Tampa Bay.
(Sweet Baby) RAYS Orange Chicken
Not much is sweeter than the Rays going to the World Series but this Tampa Bay inspired chicken dish comes pretty dang close.
Cook chicken in crockpot on HIGH for 3 hours or LOW for 6 hours (covered)
After 3 hours on HIGH or 6 hours on LOW, drain juices from crockpot
At this point… you can leave the chicken breasts whole, or remove, cut, and transfer back to crockpot.
Mix together bbq sauce, orange marmalade, and soy sauce.
Pour mixture over chicken, and cook on high for 30 more minutes (covered)
Serve and enjoy!
La Segunda Bakery gets first place with this easy to make sugar cookie with a hint of lemon, perfect for a summertime treat.
Combine all ingredients into a mixing bowl. Mix completely until a soft dough forms. Using a 2-ounce cookie scoop, scoop the dough onto a cookie sheet. Once placed, flatten the dough slightly. Bake in a 350 degree oven until the bottom of the cookies are light brown. Let cool and enjoy.
Find this recipe and more in Tampa's Table: A Culinary Journey Through Tampa Bay.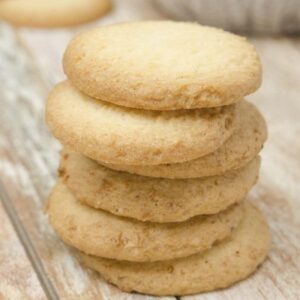 This bread pudding is bananas, B-A-N-A-N-A-S. And that's exactly how we're feeling (bananas) over this Bern's recipe. 
For the banana bread:
For the custard:
For the banana bread:
Preheat oven to 350 degrees. Generously butter a 13×9 in baking pan. In a medium bowl, sift together flour, salt and baking soda. Set pan and flour mixture aside.
Using an electric mixer, combine eggs and sugar. Add the banana puree and mix until fully combined. Add dry ingredients and beats until combined. Add butter and pecans and mix until just combined.
Spoon the batter into the prepared pan and smooth with an offset spatula. Bake for about 35 to 40 minutes until a cake tester inserted in the center comes out clean.
Allow the baked banana bread to cool slightly before turning out of the pan. Transfer to a wire rack to cool completely. Slice banana bread into 1/2 inch cubes. Toast cubed banana bread in the oven for 5 to 7 minutes to create golden brown, slightly crispy pieces.
For the custard:
In a medium saucepan over medium-low heat, combine sugar, eggs, milk and cream. Stir gently until warm and sugar is dissolved, which will take about 8 to 10 minutes. Divide banana bread cubes among 6 ramekins. Pour custard over banana bread cubes, while allowing the warm custard to soak into the banana bread cubes briefly. Transfer ramekins into a large roasting pan. Carefully fill the roasting pan partially with hot water; come halfway up the sides of baking dish. Bake for about 35 minutes until custard is set. Serve warm.
Find this recipe and more in Tampa's Table: A Culinary Journey Through Tampa Bay.