These days, finding a great plant-based restaurant has never been easier! Gone are the nights of going out to eat with your non-plant-based friends and being stuck eating side salads and French fries! When people think of vegan cuisine, their mind usually flips to sad salads and lonely greens, but we're here to show you that vegan and vegetarian restaurants in Atlanta are on the rise, and there are so many options!
Read on to discover some of the best plant-based restaurants in Atlanta! If you know of a restaurant that you think also has amazing plant-based options, let us know on Facebook or Instagram @StuffToDoInAtlanta, so we can shout them out, too!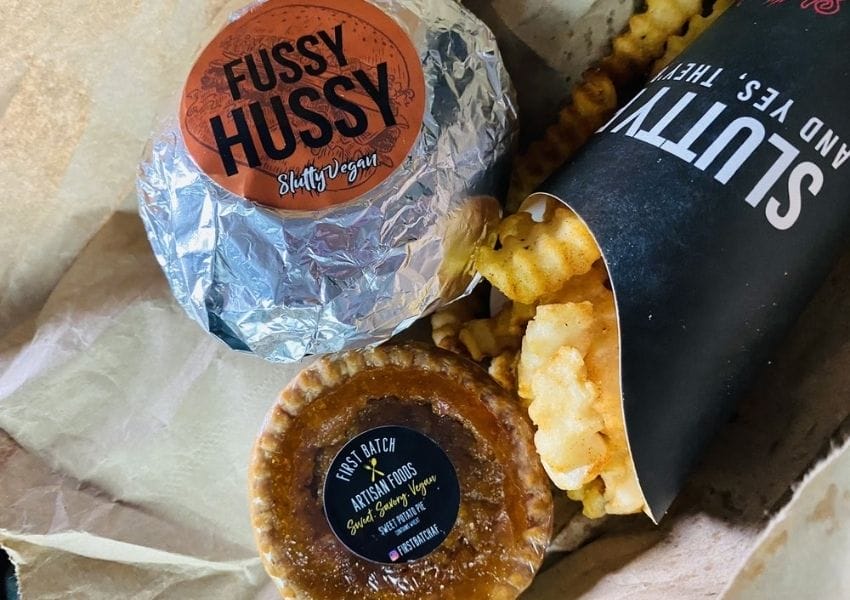 At Slutty Vegan, you can expect bangin' burgers without the guilt! Founded by Pinky Cole in 2018, Slutty Vegan started as an online restaurant in her two-bedroom apartment that quickly turned into an incredible brick-and-mortar location! Pop in for restaurant signatures like the Sloppy Toppy, a plant-based patty loaded with jalapenos, vegan cheese, and caramelized onions atop a vegan Hawaiian bun, or the Fussy Hussy (pictured above) piled high with pickles, onions, lettuce, tomato, and vegan cheese. All sandwiches come with fries (yes, they're vegan!)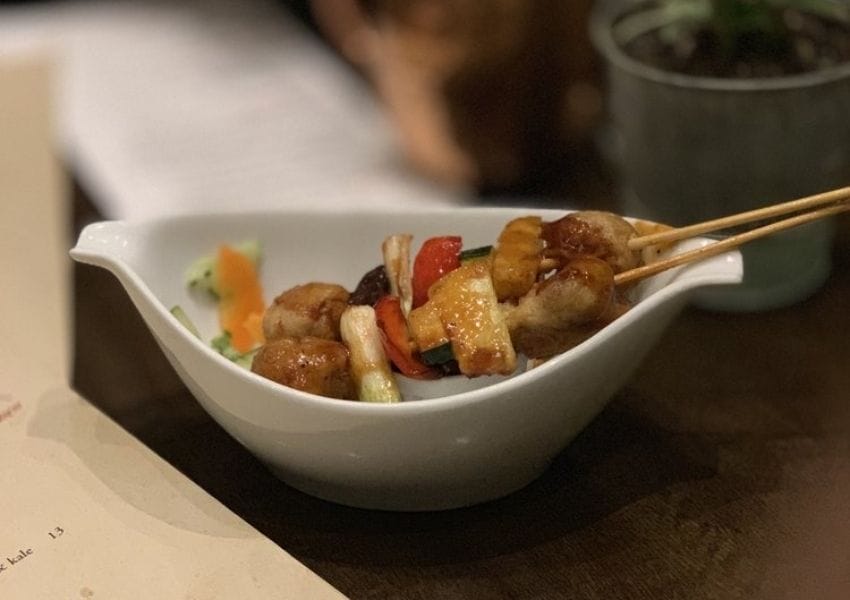 If you're a fan of plant-based Pan-Asian dishes, Herban Fix may just have what you crave! Their strictly vegan ingredients are carefully crafted into authentic, contemporary cuisine. Their dinner menu consists of gorgeous dining options like gourmet mushroom and quinoa salad, made with tomatoes and kale, Lemongrass Tofu with baby gai lan, and Spicy Ramen noodles with soy shrimp and vegetables. Though they are not currently serving their Sunday Brunch, be sure to reserve your spot for their Mother's Day Buffet on May 8th!
Monday | Closed
Tuesday | Closed
Wednesday | 11:30am–9:00pm
Thursday | 11:30am–9:00pm
Friday | 11:30am–9:00pm
Saturday | 11:30am–9:00pm
Sunday | 11:30am–9:00pm
📍  565 Peachtree St NE, Atlanta, GA 30308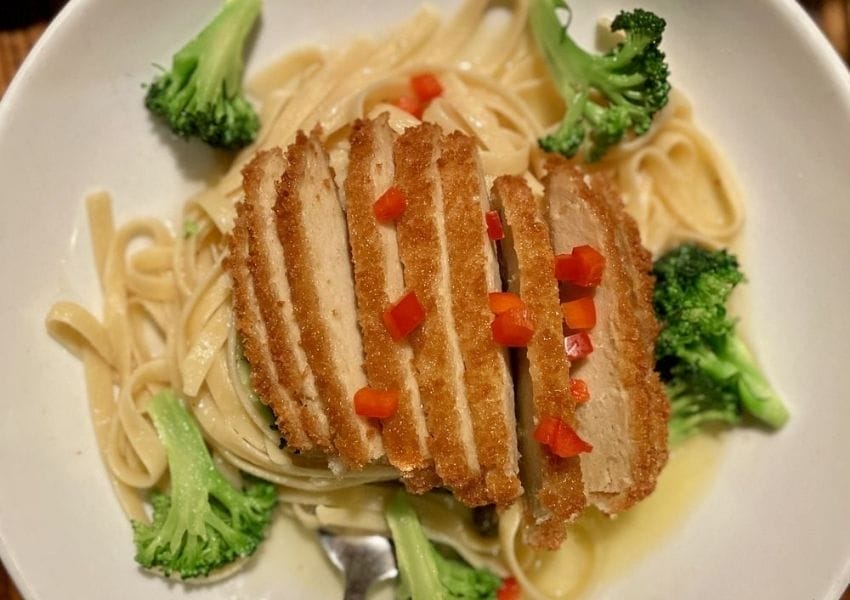 Voted Atlanta's Best Vegan Restaurant for over 25 years, Cafe Sunflower is well known for its top-notch, meat-free dishes! With a lunch menu, dinner menu, and Saturday brunch menu your options are limitless! Try out their Fried Avocado Tacos, which are nut-free as well as available in gluten-free options, or their Nourishing Bowl salad. While they are closed on Sundays, Cafe Sunflower offers catering as well as takeout!
Monday | 11:30am–2:30pm / 5:00pm–9:00pm
Tuesday | 11:30am–2:30pm / 5:00pm–9:00pm
Wednesday | 11:30am–2:30pm / 5:00pm–9:00pm
Thursday | 11:30am–2:30pm / 5:00pm–9:00pm
Friday | 11:3am–2:30pm / 5:00pm–9:00pm
Saturday | 11:30am–2:30pm / 5:00pm–9:00pm
Sunday | Closed
📍 2140 Peachtree Rd NW, Atlanta, GA 30309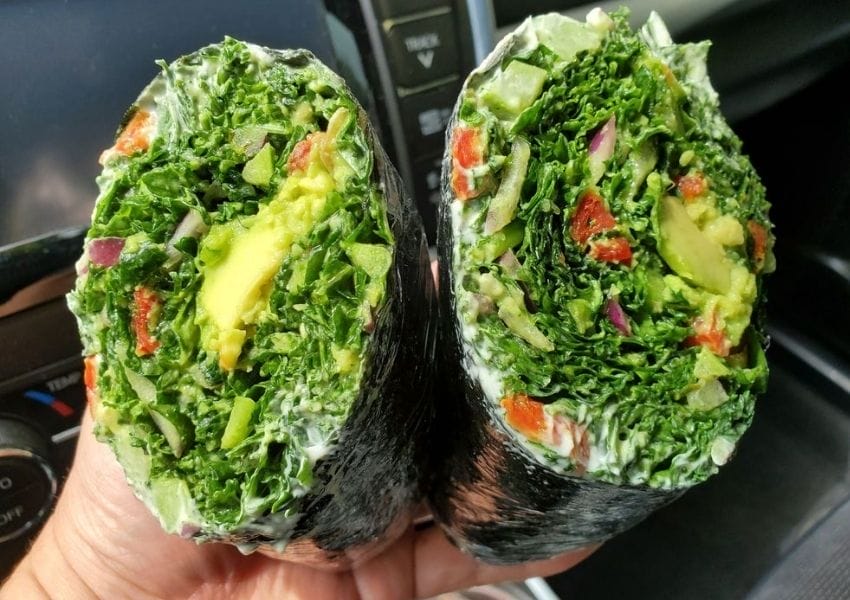 4. Tassili's Raw Reality Café
If raw vegan food is more up your alley, then you've got to try Tassili's Raw Reality Cafe! Nourish your body with unique and delicious raw vegan "fast food" wraps. With five kinds of wraps, seasonal soups, and over a dozen raw vegan salads, your options are limitless!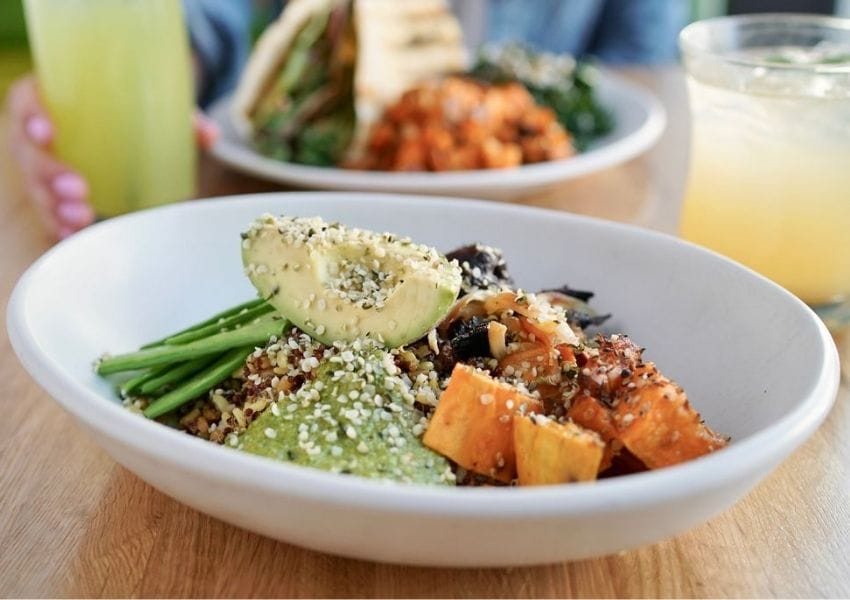 True Food Kitchen strives to provide its customers with high-quality ingredients with some serious flavor! This reservation-only restaurant offers crave-worthy classics alongside their seasonally rotating menu and creative, hand-crafted beverages. From pizza and flatbreads, to burgers and sandwiches, to salads and meal prep, even your kids will find something to love!