Chilly fall days need cool weekend events and we've got your lineup for festive fun! There is a little something for everyone to celebrate the season – from warm cider strolling to backyard seafood fry-ups to wave ripping surf contests – it's going to be a packed weekend!
So, whether you're donning a fuzzy scarf or zipping up a cold-weather wetsuit – you're not going to want to miss out on this weekend's adventure.
But first, SAVE THE DATE!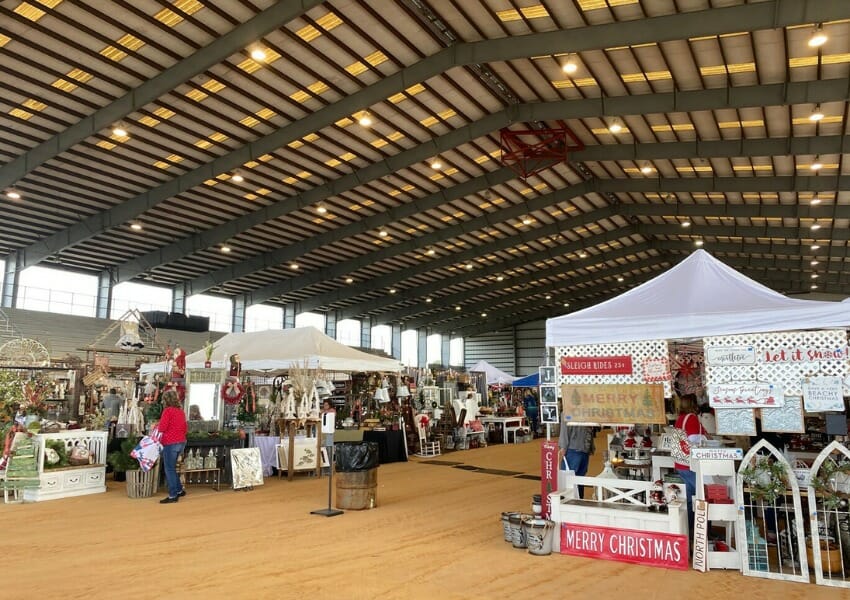 Vintage Market Days: Pile on the Merry
Save the date for holiday shopping at Vintage Market Days! This one-of-a-kind vintage-inspired market features original art, antiques, clothing, jewelry, handmade treasures, home décor, outdoor furnishings, foods, seasonal plants, and much more!
Over three days, the Clay County Fairgrounds will be the perfect place to find that unique gift to give your loved ones during the holiday season while supporting local artisans and vendors in the Jacksonville community! The event will also feature live music and food trucks to keep the shopping spirits merry. Come see the magic and charm that Vintage Market Days has to offer!
Event Details
🗓 Dec 3-5 | 10:00am–4:00pm
📍 Clay County Fairgrounds
2497 State Rd 16 W
Green Cove Springs, FL 32043
🎟 $5-$10
Don't get bent out of shape this season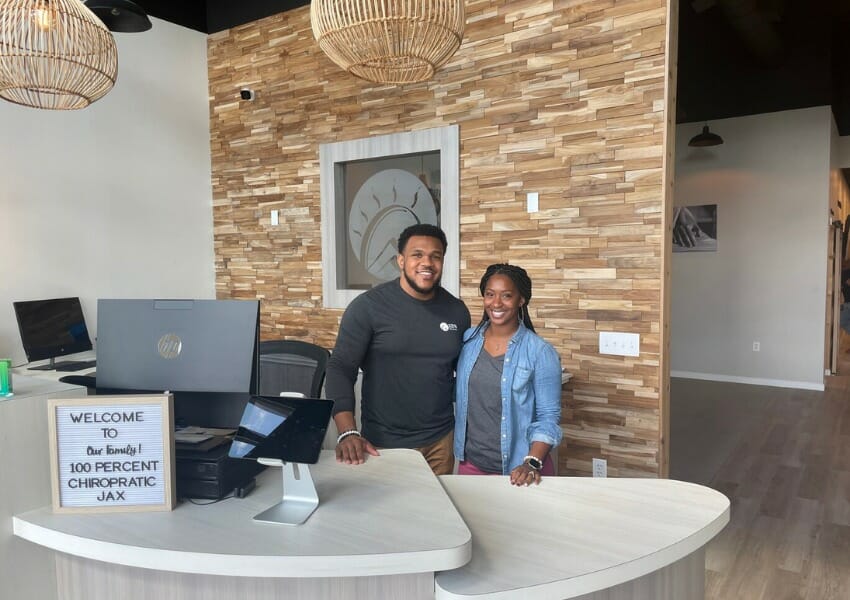 Straighten yourself out at a relaxing chiropractic care session or massage therapy! 100% Chiropractic is a family of full-service wellness clinics that offer cutting-edge chiropractic care, massage therapy, and quality nutritional supplements for bespoke healthcare.
Whatever your individual health goals are, 100% Chiropractic works with you to help whatever areas in your life where you'd like support. Whether you're looking for corrective care, family wellness, personal injury (auto accident), prenatal, and pediatric, or massage therapy, 100% Chiropractic has (more than!) your back so you can reach your fullest potential.
📍 12675 Beach Blvd. Ste. 302 Jacksonville, FL 32246
Finally, it's the WEEKEND!
It's finally fall festival season and we're excited to explore the streets of Riverside in search of unique wears, rare vintage finds, and novel art!
The Riverside Fall Festival will also include local food trucks, carnival games, and live music performances to keep the spirits high and keep you in the holiday state of mind.
Event Details
🗓 Nov 14 | 12:00pm–10:00pm
📍 715 Riverside Ave
Jacksonville, FL 32204
🎟 FREE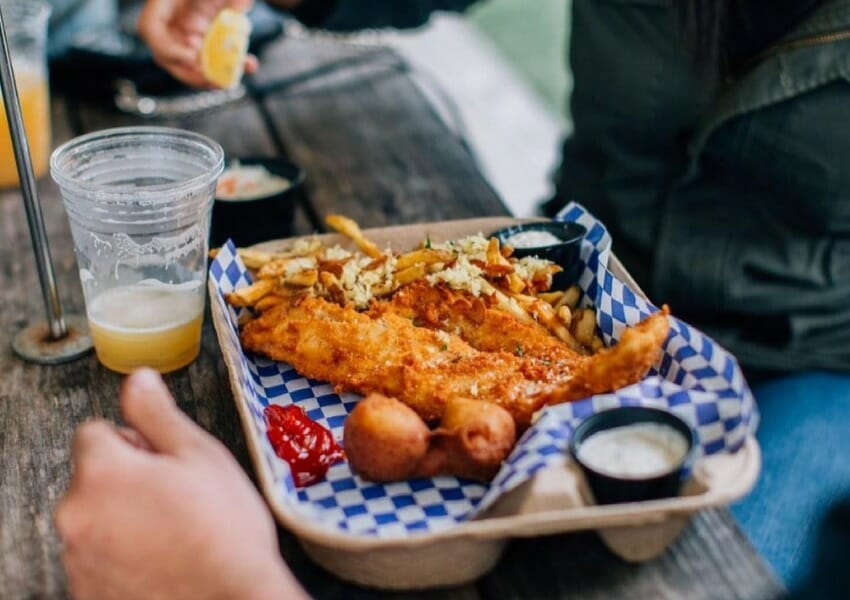 📷 Wicked Barley - Facebook
2. Fish Fry @ Wicked Barley
For two full days, Wicked Barley is slinging Chef Brad's famous fish fry baskets at a backyard cook-out and beer pairing fit for starved sailors and parched pirates.
Fry baskets will include panko-breaded haddock, house-made tartar sauce, coleslaw, hushpuppies, and French fries.
Listen to live music, take in the gorgeous dockside view, enjoy Wicked Barley's famous craft brews and fry baskets for a low-key night of fish and fun. 
Event Details
🗓 Nov 12-13 | 11:00am–10:00pm
📍 Wicked Barley Brewing Company
Jacksonville, FL 32217
🎟 FREE to attend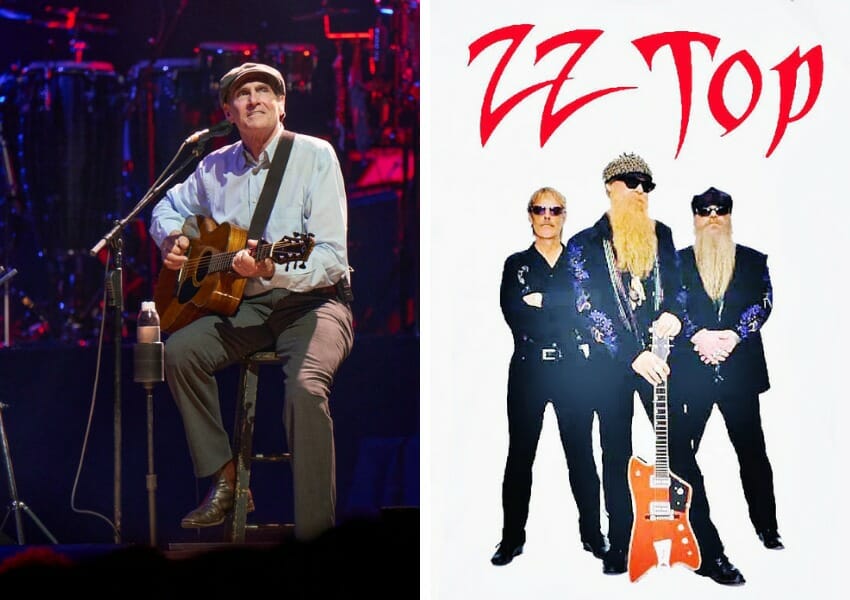 📷 ZZ top/ James Taylor - Facebook
3. James Taylor and his All Star Band/ ZZ Top
Two chart-topping artists that crushed the 70s billboards will be performing for a weekend of reviving classics on two separate nights. 
Hit up top best-selling music artist of all time, James Taylor, for a sing-along, feel-good experience layered with memorable songs and poetic lyrics.
Known for his covers, such as "How Sweet It Is (To Be Loved by You)," originals like "You've Got a Friend," and "Something in the Way She Moves," this concert promises to be one banger after another.
For those aiming for some boogie in their electric rock riffs, don't miss ZZ Top for all the beard-swinging solos one can muster in extended song.
Surviving member and inducted Rock and Roll Hall of Famer, Billy Gibbons, promises to bring the thunder on a Les Paul (Gibbons is ranked in the top 50 of greatest guitarists of all time by Rolling Stone).
Be sure to catch a one-in-a-lifetime performance of "Sharp Dressed Man," for a rocked-out weekend you'll never forget.
Event Details for James Taylor
🗓 Nov 13 | 7:30pm–9:30pm
📍 VyStar Veterans Arena
Jacksonville, FL 32202
🎟 $59+
Event Details for ZZ Top
🗓 Nov 14 | 8:00pm–10:00pm
📍 128 E Forsyth St #300, Jacksonville, FL 32202
🎟 $80.99+
Check out who & what's coming to Jacksonville so you can start planning your music calendar and always be ready to rock.
📷 Sage Erickson - Facebook
The world's largest women's surf event is coming to the Jacksonville Beach Pier! This 3-day competition will feature the world's top professional female surfers coupled with a festival celebrating and empowering women, as well as live music from The Expendables and Plain White T's!
Check out:
An all-female DJ contest
WSL Surfing & Longboarding Finals
Video Game Lounge
Beer Garden
Mentorship program/clinics with Olympic Gold Medalist Carissa Moore
Women's beach volleyball, skateboard, and soccer competitions
A female leadership panel discussion
Fitness classes, and more!
Event Details
🗓 Nov 12-14 
📍 Jacksonville Beach Pier & Seawalk Pavilion
🎟 FREE
Looking to blow this popsicle stand?
Check out all the most unique and exciting day trips and have yourself a mini adventure this weekend!
More Things to Do in Jacksonville
Check out these featured blogs for more fun ways to make your weekend memorable