Summer might be wrapping up, but you can still get the body you've always wanted. It seems like everyone is about fitness nowadays, too! We want to be as healthy as possible, and sometimes it can be difficult finding the right gym for you. But if you're in Ponte Vedra, you're in luck. It might seem like there are a million gyms in Ponte Vedra, but we found the best ones that have a wide range of workouts. From swimming to the elliptical machine, everything is here. Keep reading because you're in for a treat!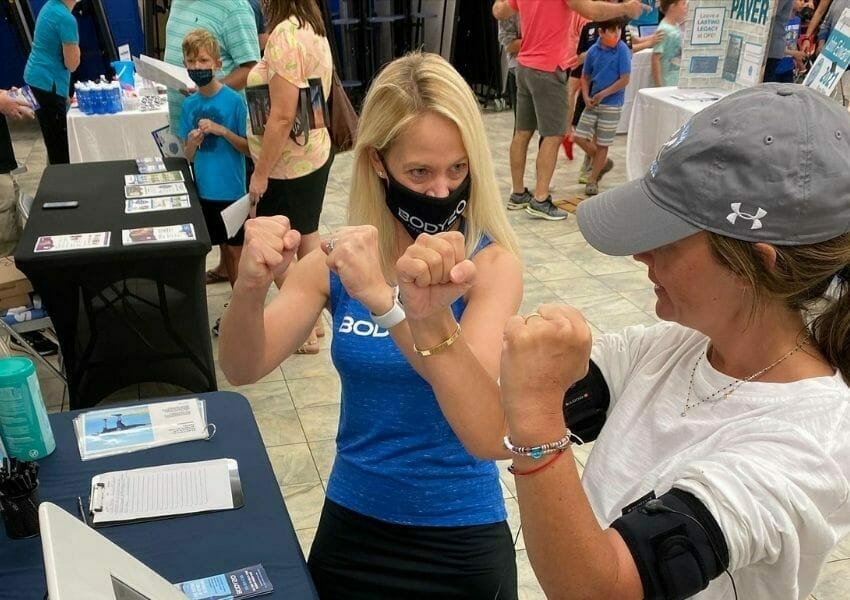 📷 Body 20 Ponte Vedra Beach​
Body 20 Ponte Vedra Beach
Body 20 is  one of the more upgraded gyms in Ponte Vedra that has innovative technology to give you the most efficient workout. Get the max out of your routine with a workout experience like never before! 
They have personalized workouts with electro-muscle stimulation that helps customers achieve better results than they would with a regular workout. They suggest coming to every Body20 workout properly hydrated to avoid any type of burnout. And when you walk in, the team will discuss your workout plans and overall goals. 
Monday – Friday | 5:00am–9:00pm
Saturday | 8:00am–3:00pm
Sunday | Closed
📍 240 A1AN, Ponte Vedra Beach, FL 32082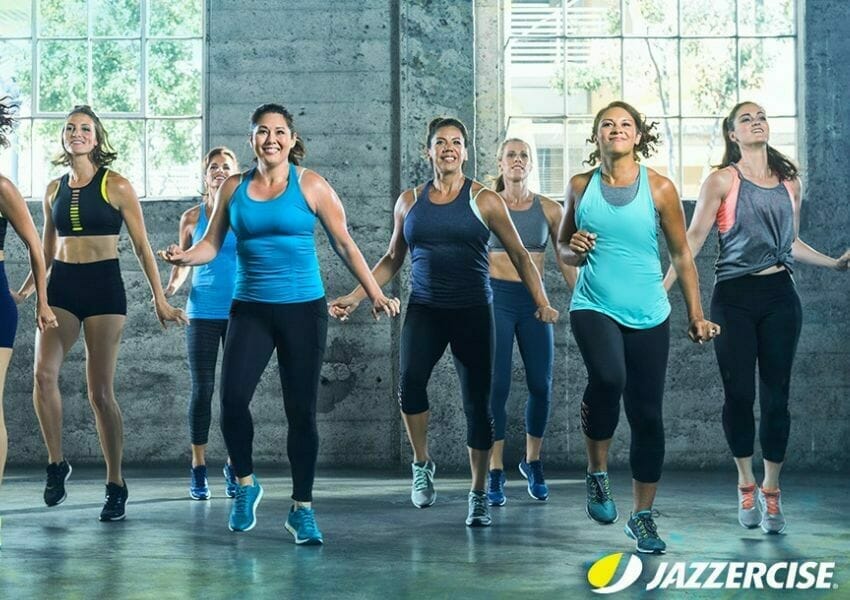 Ever heard of "Jazzercise?" It not only an excellent workout but it's a confidence booster! You get to find your rhythm with dance parties workouts and lose the desire weight you want! 
Here, they blend dance with Pilates, yoga, and even kickboxing. One of these workouts includes a 55-minute session that can burn up to 800 calories! Jazzercise is a great place for motivation, as they encourage many team workouts. Want to teach instead? Log onto the website and see the application process to be an instructor. 
Monday | 5:50am–6:50am, 8:15am-11:30am
Tuesday | 8:15am-11:30am
Wednesday | 5:50am–6:50am, 8:15am-11:30am
Thursday | 8:15am-11:30am
Friday |  5:50am–6:50am, 8:15am-11:30am
Saturday | 8:15am–10:20am
Sunday | 9:20pam–10:20am
📍 246 Solana Rd, Ponte Vedra Beach, FL 32082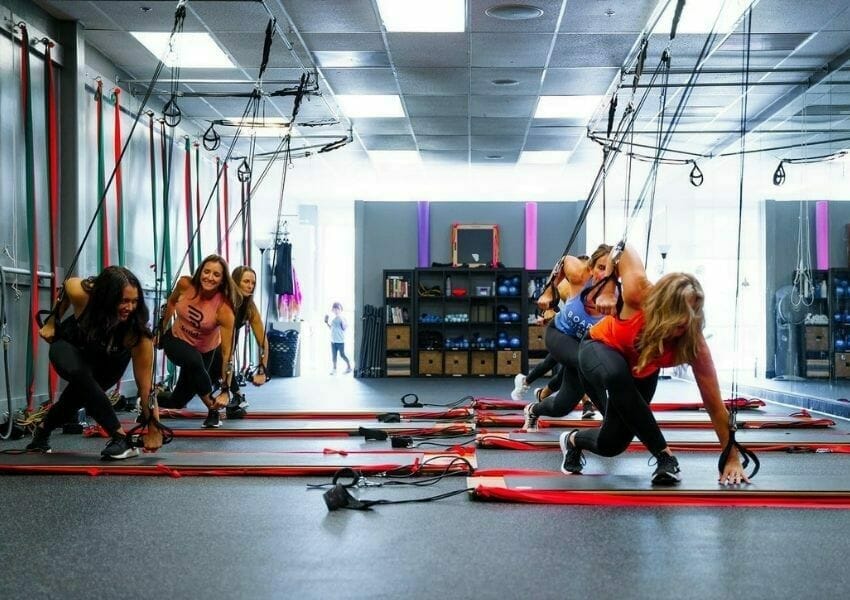 BOARD30's fitness system is high-end. This gym in Ponte Vedra is filled with high energy and uses the whole body during the workout. Years ago, Floery Mahoney, founder, discovered a method that helped her tone her body like never before. Once she perfected it, she created a 30-minute workout that became BOARD30. 
The board classes are awesome and range from beginners to advanced. The "Circuit" is the best. It's a HIIT Circuit that uses interval times in between. This workout includes mini trampolines and wall bands. It's such a good workout! 
Hours Not Available
Call to Schedule
📍 2 Fairfield Blvd STE 4, Ponte Vedra Beach, FL 32082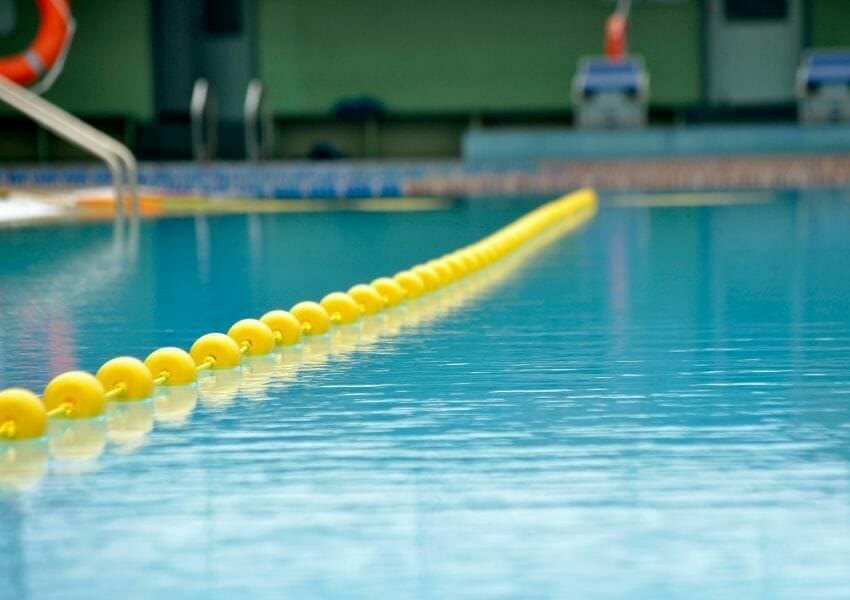 Everyone knows about the YMCA, and we love it because all people are welcome! The YMCA cares about the community, and this specific spot in Ponte Vedra offers great programs and activities for folks of all ages and interests. 
Even if this is your first time, or if you're a pro when it comes to gym workouts, YMCA has a program that will empower and encourage you to be the best you can be, inside and out. 
When you click on the website, you'll see a list of programs. They have Before and Afterschool scare, "Kidzone" camps, summer camps, swimming and so much more. There is also an Age 50 and Better program! 
Monday – Thursday| 5:00am–8:00pm
Friday | 5:00am–7:00pm
Saturday | 7:00am–3:00pm
Sunday | 11:00am–5:00pm
📍 170 Landrum Ln, Ponte Vedra Beach, FL 32082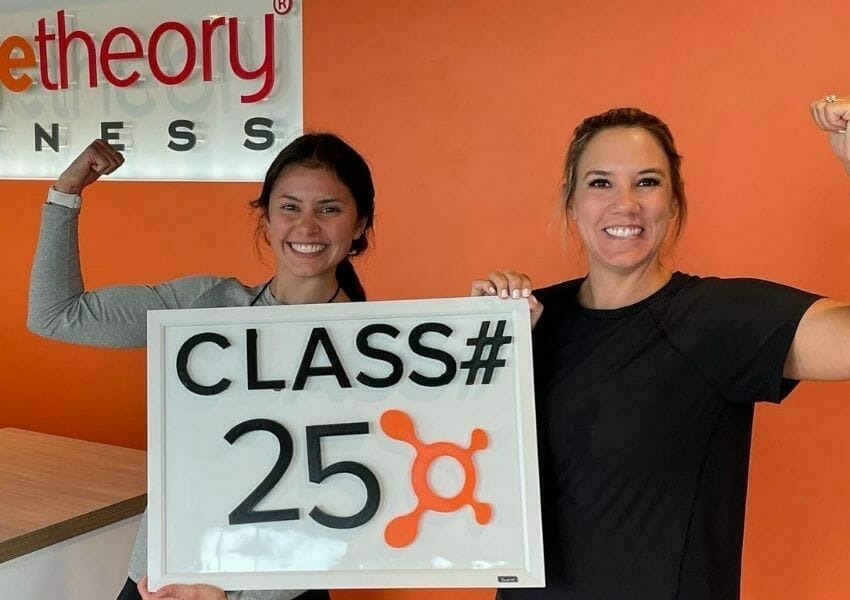 Orangetheory Fitness is gym that specializes in heart-rate based HIIT workout. This means, that your coach will help you through different heart raze zones. Hopefully, you will get to reach the goal to have your heart rate elevated for 12 minutes or more in The Orange Zone, hence the name!
So, what exactly will you be doing? Well, rowing is  importance in this routine since it improves endurance and strength. Cardio and strength training are also involved, helping you to focus on those muscles and stamina. We enjoy Orangetheory, and we're sure you will ,too! 
Monday – Thursday | 4:45am–10:00pm
Friday | 4:45am–5:30pm
Saturday | 6:00am–12:00pm
Sunday | 6:00am–12:00pm
📍 152 Capital Green Drive #34, Ponte Vedra Beach, FL 32081
Your Ultimate Guide to 6 Great Gyms in Ponte Vedra