Tampa Bay Day: Bucs Pregame Tailgate
UNATION partnered up with Tampa Bay Buccaneers to bring our Stuff to Do in Tampa Bay followers and UNATION users the ultimate game-day experience, tailgate and all.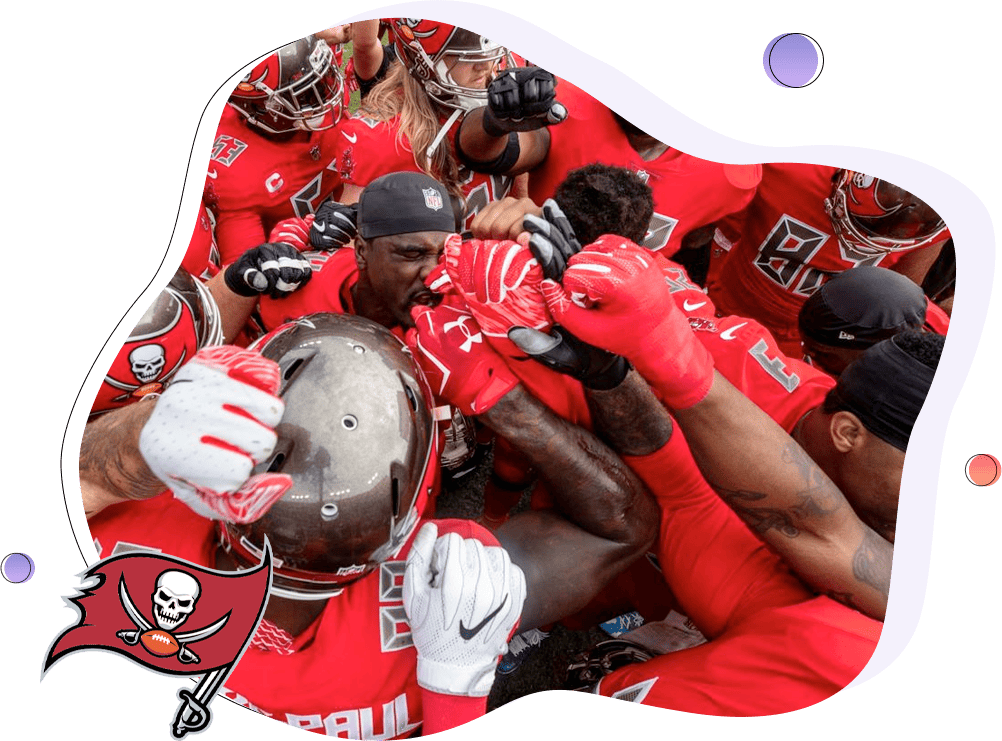 Our audiences were reached through the following platforms: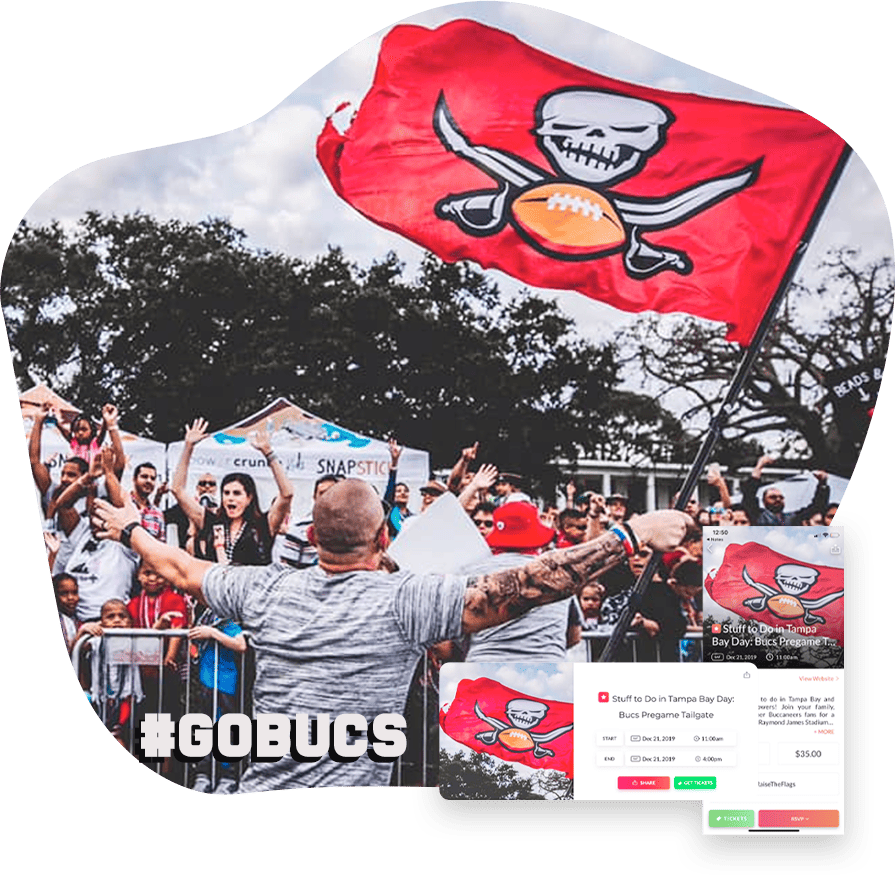 We presented Stuff to Do in Tampa Bay Day: Bucs Pregame Tailgate as an opportunity for people to engage with on our event discovery web and app platform. As a featured event, the Bucs vs. Texans Tailgate received over 436 organic impressions and 327 unique qualified visitors.
Through our Popular Stuff to Do in Tampa Bay & Orlando City Guides, we were able to present creative content to readers and viewers alike. This content was presented on both Instagram and Facebook to a highly targeted audience. We were able to drive almost 36k impressions and 3,128 unique qualified visitors to these pages.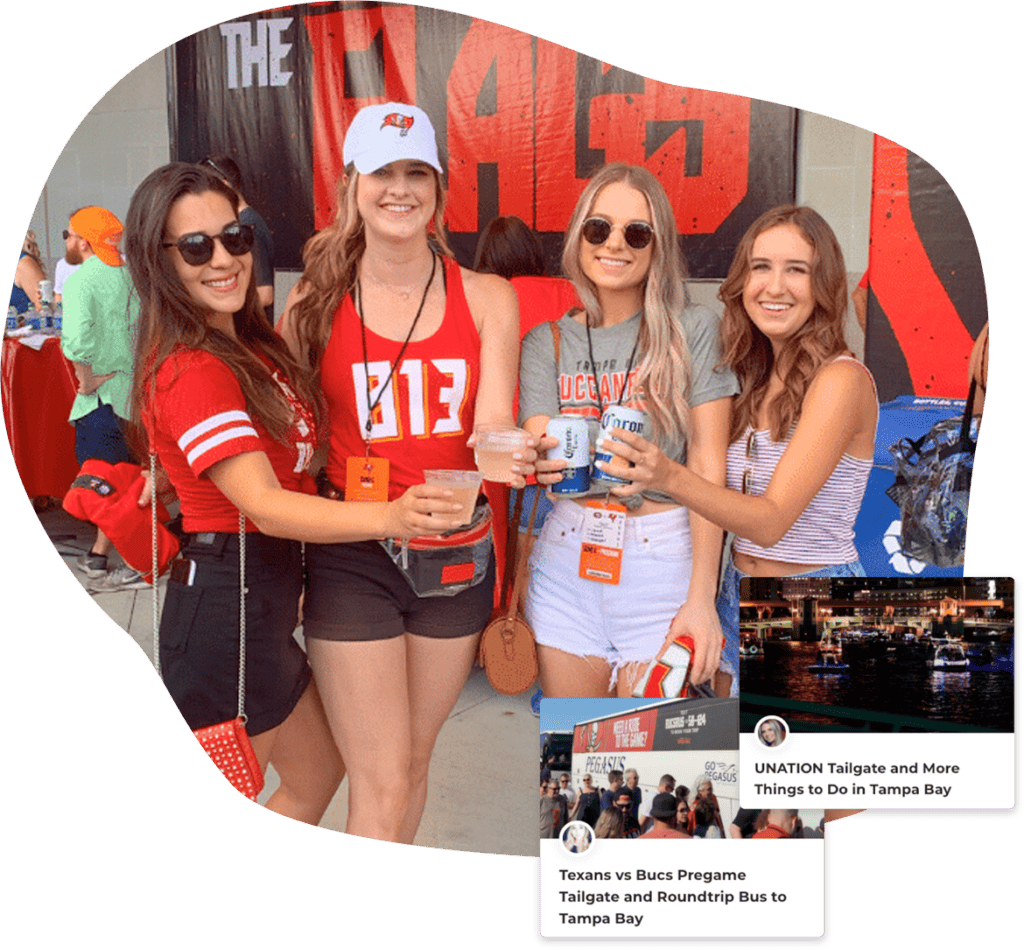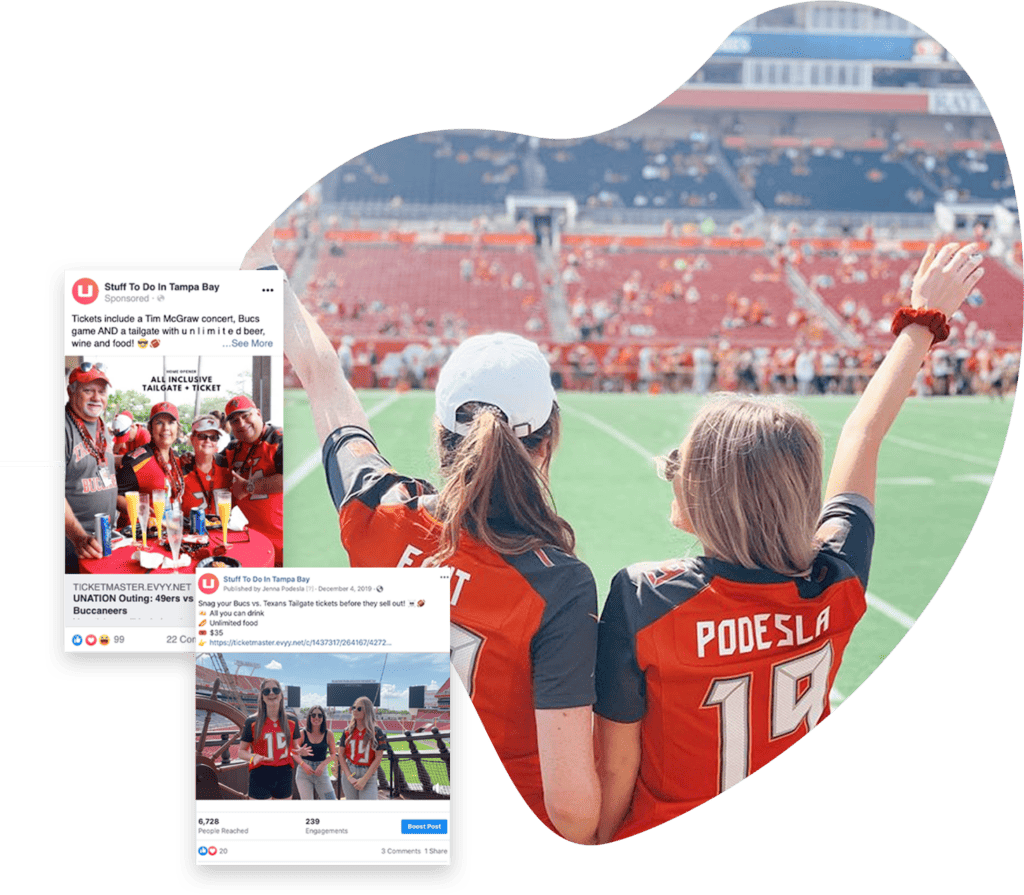 We utilized our established Stuff to Do in Tampa Bay & Orlando Facebook pages to reach a highly targeted audience of our followers through boosted Facebook posts and highly targeted dark ads. This was done through organic and paid means. Our Facebook campaign alone drove almost 269k impressions and 5,222 unique qualified visitors.
Stufftodo Instagram Features
The use of original, creative content played a large role in capturing the attention of our audience on our Instagram. By leveraging Instagram Stories and Posts, we gained over 78k impressions.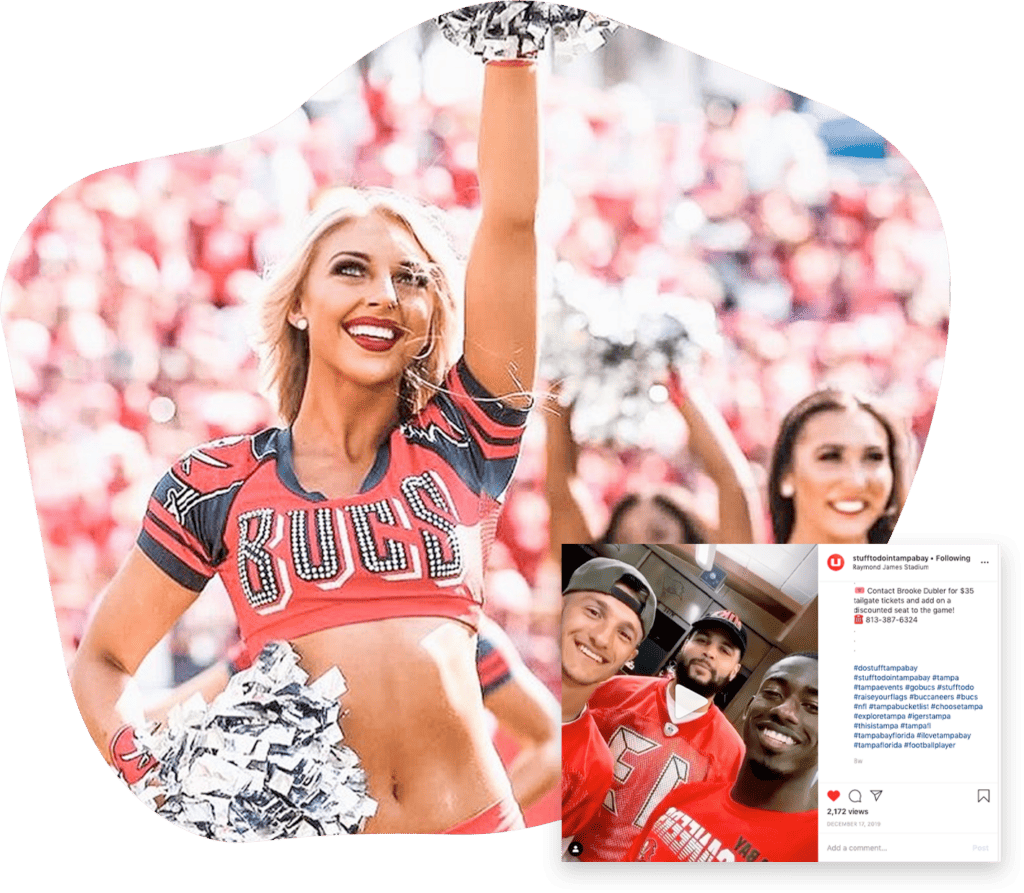 As an evolution, this event became an opportunity, rather than just advertisements, which resulted in increased impressions, improved click-through rates, and an incredible digital story that increased awareness around the experience of the season.
Build your promotion package
Choose from our most popular packages, or customize one based on your needs.
Talk with one of our promotional experts.