Selling tickets just got easier
We've been listening and we've created a platform for selling tickets that provides local support, automatic payments, minimal fees, and promotion when you need it.
Sell tickets in 4 easy steps
Create a ticketed event in minutes, track sales, and manage your event with reports, communication tools, and more.

Local Support
The UNATION team is here to help. You will have a direct contact in your city that will guide you through set up, general questions, and support you every step of the way. On occasion, your direct contact will assist with check in on the day of your event!

Fees
It's free! It will always be free to join and use UNATION. You can create free events or charge admission to your events. A small flat fee will be charged depending on the ticket price, and it will never exceed $5.95.

Promotion
UNATION wants your event to sell out and we'll make sure that happens. Our popular social channels reach over 1 million people and will be leveraged in your city to ensure all the right people know about and attend your event. Automatic Payments
Our Secure Payment partner, Stripe, allows you to receive payments in real-time as you sell tickets. You control how often you would like transfers to be made. Daily, weekly, monthly, you name it!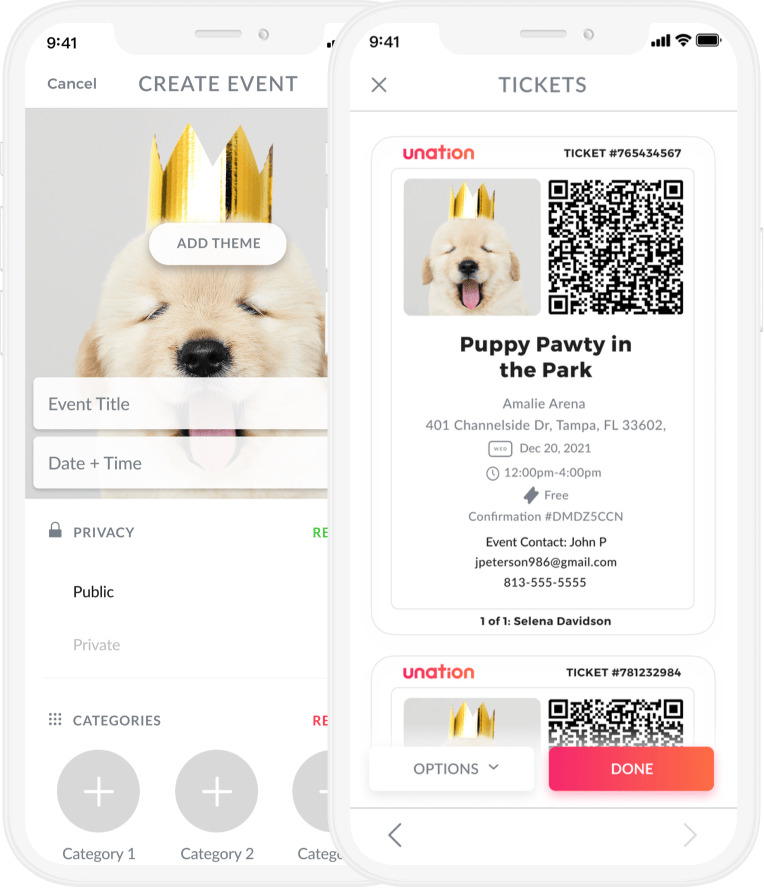 …we only make money when you make money.
Create a ticket for anything
…and anything else you can think of.
Join now, create your first event, and start selling tickets!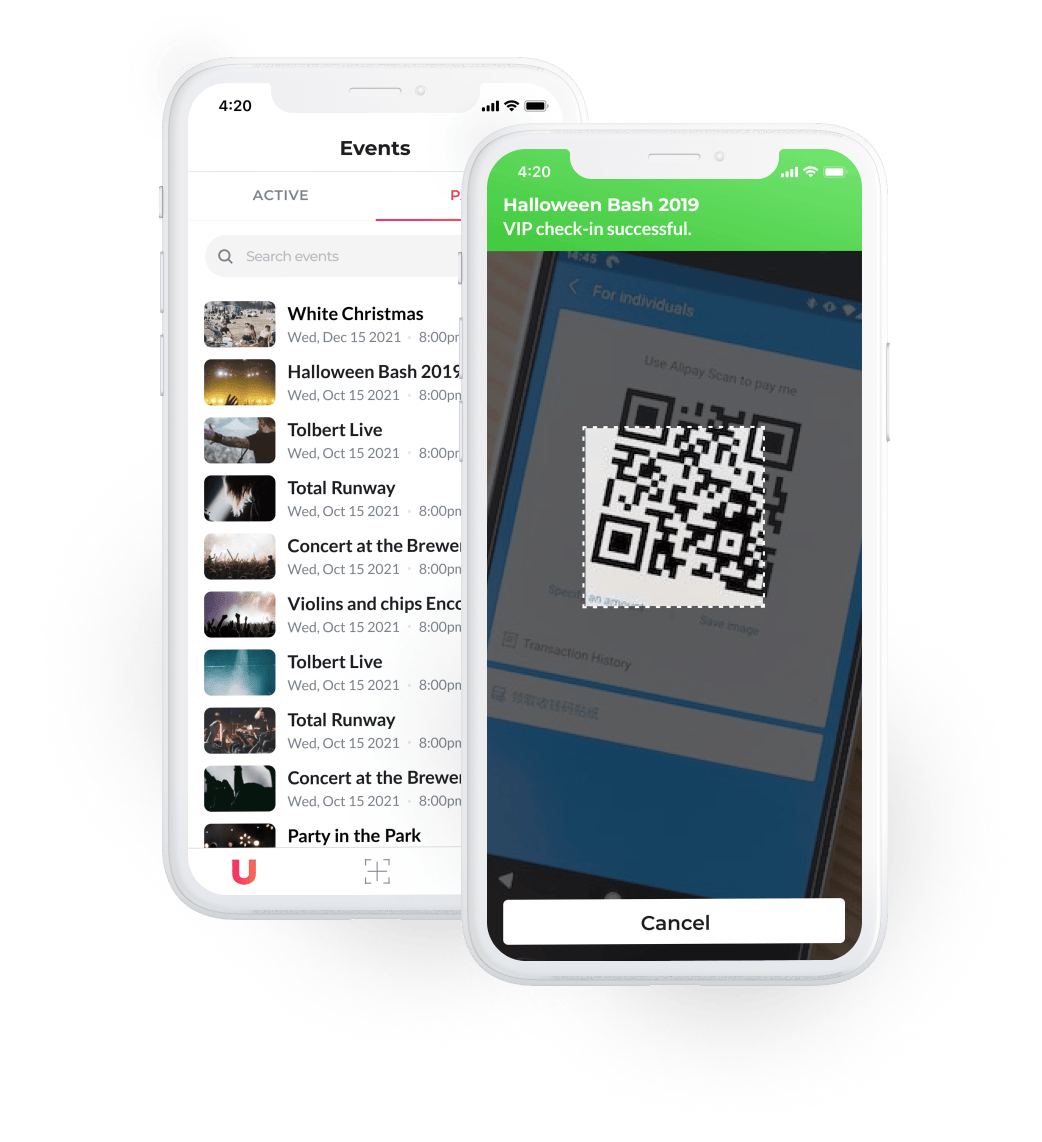 Download the check-in app
Track event registrations, check-in attendees, scan barcodes to validate tickets, and gather event data with UNATION's Check-In App.