Selling tickets just got easier
We've been listening and we've created a platform for selling tickets that provides local support, automatic payments, minimal fees, and promotion when you need it.
Tell me more
Sell tickets in 4 easy steps
Create a ticketed event in minutes, track sales, and manage your event with reports, communication tools, and more.

Local Support
The UNATION team is here to help. You will have a direct contact in your city that will guide you through set up, general questions, and support you every step of the way. On occasion, your direct contact will assist with check in on the day of your event!

Fees
It's free! It will always be free to join and use UNATION. You can create free events or charge admission to your events. A small flat fee will be charged depending on the ticket price, and it will never exceed $5.95.

Promotion
UNATION wants your event to sell out and we'll make sure that happens. Our popular social channels reach over 1 million people and will be leveraged in your city to ensure all the right people know about and attend your event. Automatic Payments
Our Secure Payment partner, Stripe, allows you to receive payments in real-time as you sell tickets. You control how often you would like transfers to be made. Daily, weekly, monthly, you name it!
GREAT, LET'S GO
LEARN MORE
Just how easy is it?
1. Join UNATION
1 Minute
2. Create Event
3 Minutes
3. Add Tickets
2 Minutes
4. Tell Everyone
1 Minute
ALRIGHT, I'M IN
lEARN MORE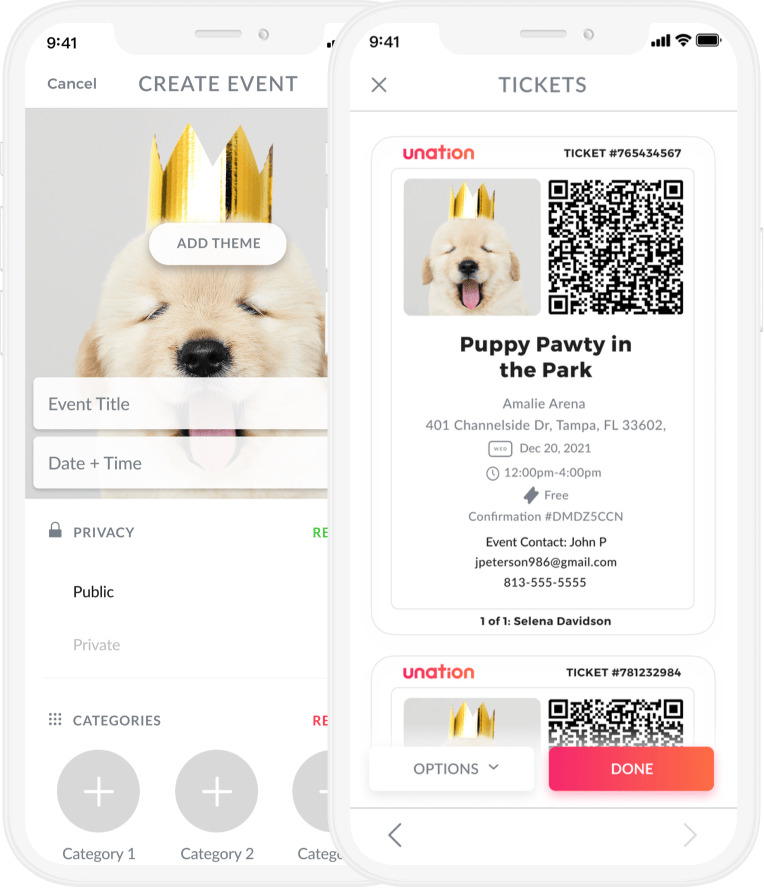 Create tickets from your mobile device


The price is right
Setup Fees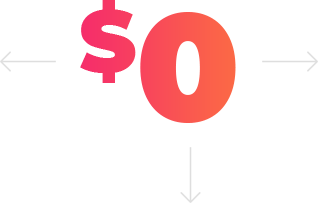 Setup Fees
Minimum Fees
Monthly Fees
…we only make money when you make money.
OK, YOU'VE CONVINCED ME
LEARN MORE
Create a ticket for anything
Concerts
Seminars
Charities
Games
Fraternities
Festivals
Classrooms
Conferences
Politics
Sororities
Private Parties
Fundraisers
Sports Camps
Restaurants
Happy Hours
…and anything else you can think of.
Awesome, Let's Do This
lEARN MORE
Create your own tickets
Join now, create your first event, and start selling tickets!
Join now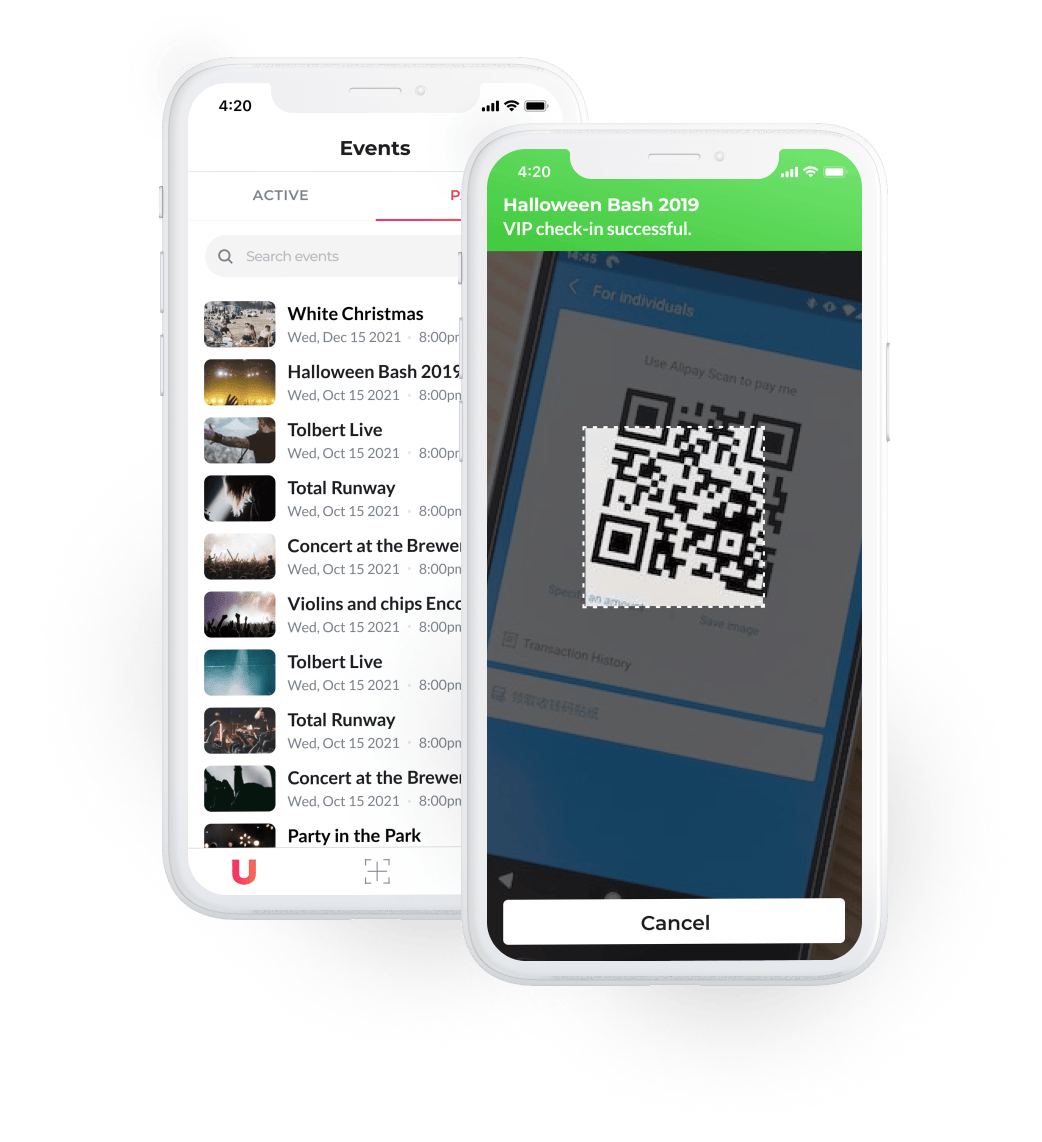 Download the check-in app
Track event registrations, check-in attendees, scan barcodes to validate tickets, and gather event data with UNATION's Check-In App.
Track Registrations: Create a ticketed event in minutes, Manage your event with reports, communication tools, and more.Save money with our low fees and no upfront costs.
Scan Tickets: Simply scan printed or digital tickets using your phone's camera. Using UNATION's Check-In App, you can protect your event against duplicate or fraudulent tickets.
Gather Data: With UNATION's web-based reporting, you will be able to see data on all of your event attendees including the data gathered from your check-in app at the event.
FAQ
How do I get started?
It's really easy.
To get started, you just have to join UNATION, which takes about a minute. Right now we are letting people join through the iPhone App, Android App or unation.com.
How do I create my first event?
It's really easy.
Again, really easy. Just tap the + on the bottom menu of the mobile Apps, or the + on the left hand menu of the desktop version. From there, just start editing the fields you would like to include in your event. It's all in line and very easy to navigate.
So how do I add my ticket?
As you input content when you are creating an event, one of the options as you scroll is "Add Ticket." Just tap that button and you will be directed to fill out your ticket information, like price, promo codes, etc. Really couldn't get much easier.
One thing however, you will have to link your bank account the first time (one time only) you try and create a ticket with a dollar amount. This is so we can pay you.
Do I need to charge sales tax for my event?
Each State has different laws regarding how sales tax is collected. The best way for you to handle any taxes you may owe for your sales is by working directly with a tax advisor. UNATION cannot tell you if you need to charge tax or how much you need to charge if you do. If you're not sure if you might be responsible for taxes on your sales, your State's department of revenue website is a good place to start learning more.
Is linking my bank account secure?
Absolutely! UNATION has no access to your bank account, it is done through Stripe, which is a secure payment processor. If you would like to learn more about Stripe, you can visit www.stripe.com.
To that point, you will have to set up an account with Stripe, which only takes a couple minutes. It's free and easy as well. And as you earn money from your tickets, Stripe securely holds that money in your Stripe account and then releases funds to your Bank as often as every day that tickets are sold.
No need to worry about setting up a Stripe account now, we will link you to the Stripe sign up form when the time comes in the ticket creation process.
Can I edit my bank account once it's linked?
Yes, you can edit your bank account by signing into your account on stripe.com and clicking the "Balance" option on the left menu of your dashboard. Next, select "Settings" and from there you can edit your bank account information.
I'm not a techie, is this difficult?
Not hard at all. In fact it is really easy and we pride ourselves on making this whole process as painless as possible for our users. If you can post on Facebook or write an email, you will have no problems understanding how to create an event and add a ticket on UNATION. The most advanced section is linking your Stripe account, but that too is pretty pain free.

How do I share my event on UNATION with my attendees?
Again, really easy. If you create a public event then you will have a public URL that you can share. You can also invite people over email and share the event to all of your favorite social channels.
If it's a private event, you will need to invite your guests over email and there will be a cookie attached to the link in their email that grants them permission to view the event, but they won't have the ability to share.
As an added bonus, if you create a public event on UNATION and put that event into relevant categories, your event will be in front of all the UNATION users searching for things to do.
Can people in other countries use UNATION to buy and sell tickets?
When a user on UNATION sets up their account to sell tickets for the first time, they will be asked to set up or link their Stripe account. Stripe is the payment portal linked to UNATION that processes all ticket transactions. Setting up or linking a Stripe account is a one time thing, simple to do, and can be done in less than 5 minutes. Stripe allows transactions in over 20 countries. To view the list of supported countries, you can click here.
If you have any other questions, you can email [email protected]
How much does UNATION cost?
It's free, and will always be free, to join and use UNATION. Using UNATION, you can create both free events and charge admission to your events. When you create an event where you are charging customers, there are two fees associated – the UNATION registration fee, and the Stripe processing fee. Our registration fee varies depending on the ticket price, and will never exceed $5.95. 
Free Event –> No Fee$1 ~ $34 –> $0.99*$35 ~ $74 –> $1.95*$75 ~ $124 –> $2.95*$125 ~ $199 –> $3.95*$200 ~ $249 –> $4.95*$250 & UP –> $5.95**UNATION service fee per paid ticket With the Stripe processing fee, the final cost is made up of 2.9% of the total checkout amount, plus the $0.30 Stripe fee, plus the UNATION registration fee, plus the price of the ticket. Here's an example based off of a $100 ticket price: 
The final cost of $106.33 is made up of 2.9% of the total checkout amount, which equals $3.08 (2.9% of $106.33), plus the $0.30 Stripe fee, plus the $2.95 UNATION registration fee, plus the $100 ticket price.
Ticket price: $100
Stripe fee: $0.30
UNATION registration fee: $2.95
2.9% of total checkout amount: $3.08
Total checkout amount: $106.33


If you're interested in learning more about the Stripe formula that is used on the UNATION calculator, you can review it here on their 
support page
. While creating your tickets you can choose to pay one or both fees yourself, or pass the fees on to your customers with their ticket price. This can be changed during the event creation process, and the calculator will adjust accordingly. 
How can I start accepting payments for my paid event?
Before you can begin accepting money, we need to know two things:
1) Who is receiving the money (legal name not just display name)
2) Where the money is being sent (your bank account)

Contact Information: This Contact Information needs to be the legal name and email address of the individual who will be receiving the money. This is for your protection as well as ours. NOTE: This is NOT the same as the event contact. When you create your event, you will have the opportunity to enter a different contact name for the event itself.
Billing Information: UNATION is not a bank and we do not want to be in the business of holding your money. We don't even want to see it! We let our Secure Payment partners do that for us. Right now we are using only one partner: STRIPE (more to come)
If you have an account already, all you need to do is link your account to your UNATION account. This is quick and easy. You will be prompted to do this when you begin to create a non-free ticket level inside an event. Follow the instructions to log in and link your account. That's it. You're ready to create and sell event tickets!
If you don't have an account with Stripe, you will need to sign up for one to make sure your money and information is kept safe and secure. Creating an account is easy, just make sure that you have your banking information handy.
View All Faq
Ready to get started?
Fill out the form below and one of our team members will reach out within 24-48 business hours.[FeaturedOnUnationForm]