Satisfy your sweet tooth with a sugary treat from one of the listed bakeries near San Marco below! These bakeries offer a variety of baked goods that will leave you and your sweet tooth very happy! From cupcakes to doughnuts, these bakeries near San Marco serve all kinds of sweet treats to explore.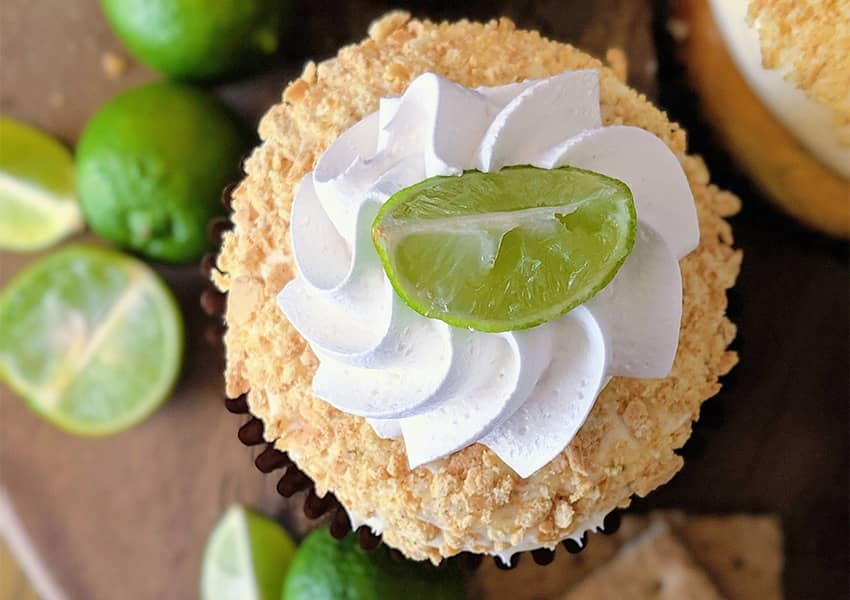 Sweeten your life with a sugary treat from Smallcakes Cupcakery & Creamery! From cupcakes to handcrafted ice cream, Smallcakes serves a variety of mouthwatering goods. Every morning the bakery crafts their ice cream and cupcake flavors of the day, ensuring that your sweets get served fresh and flavorful.
If you like a rich chocolate fudge cupcake iced with whipped buttercream, garnished with nuts and cherries. Or prefer a zesty vanilla bean cupcake stuffed with lemon tart, topped with a swirl of lemon buttercream. Smallcakes Cupcakery & Creamery has got a flavor perfect for satisfying your sweet tooth!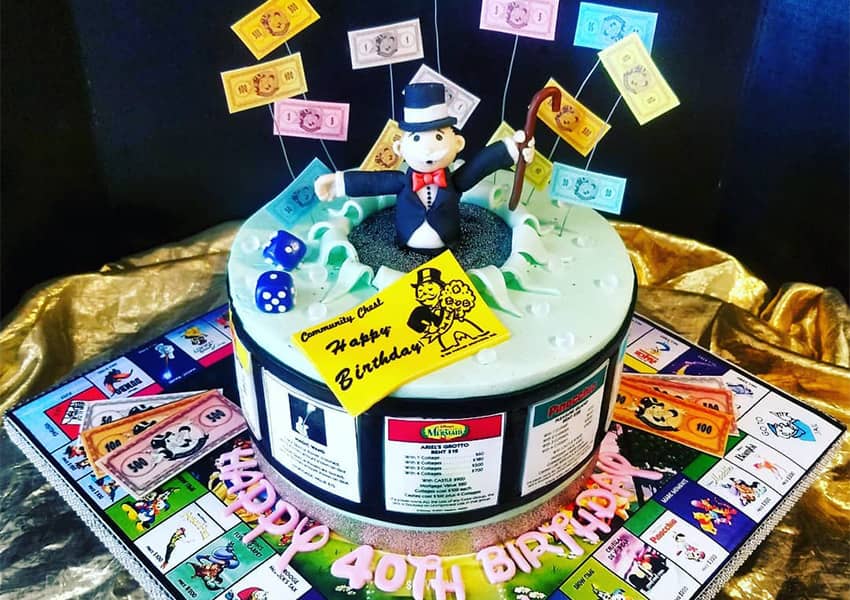 Whisk your sweet tooth to paradise by enjoying a sugary delight from Cake Me to Paradise! With their gourmet cakes, they can bring to life a child's fantastical mermaid dreams or treat someone you love like royalty! Cake Me to Paradise combine the craft of baking and art into one, creating breathtaking and mouthwatering cakes.
Foundant cars, crowns, shells, and ombre painted buttercream decorate their creations. Their talent with cake, fondant, and icing make them the Van Goughs and Dalis of the cake the world. Order one of their cakes for your next event or party and transport yourself to cake paradise!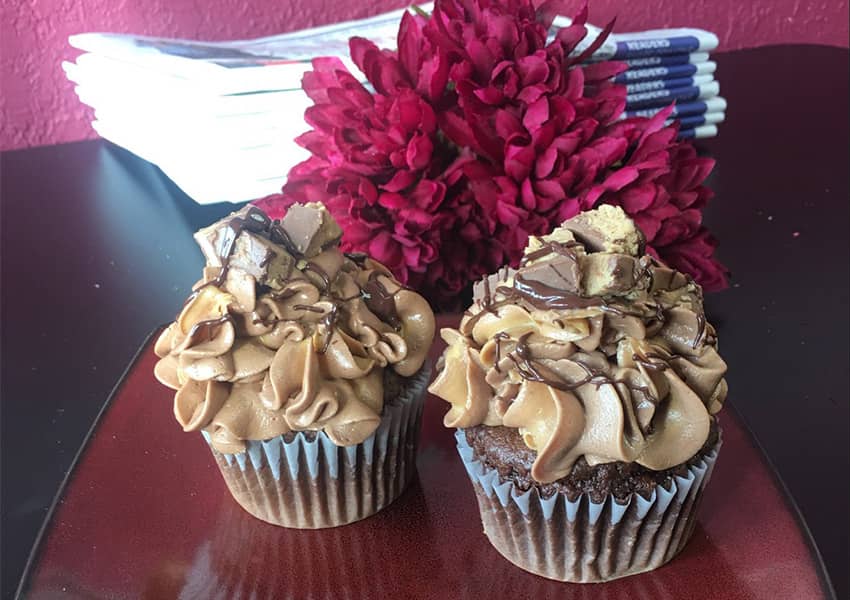 Fresh baked cookies, pastries, and more! Enrich your tastebuds with their oven-fresh pastries, like their donut holes, apple fritters, and cheese danish. Satisfy your sweet tooth with their fluffy buttercream cupcakes. Munch away on one of their flavor-rich cookies and celebrate with one of their custom cakes. Like many of the bakeries near San Marco that we love, Sara's offers various dessert options to explore!
At Sara's, they like to serve their treats fresh! Their cookies come out of the oven warm and crisp every day, and their cakes/cupcakes get made to order! To top it all off, you can get their treats delivered straight to your doorstep!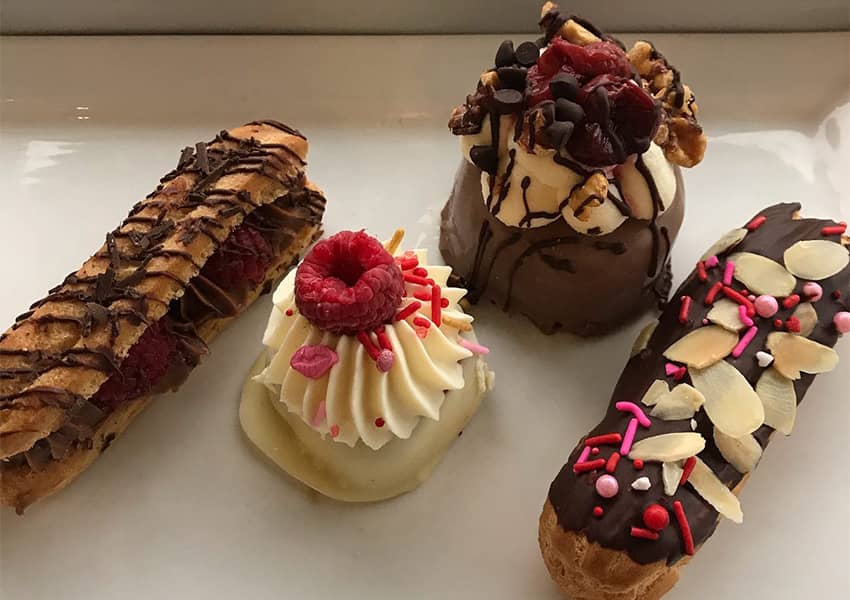 Sit down in a cozy café, oven-baked treat in hand, and a coffee by your side at Southern Grounds & Co.! Their bakery section includes delights like crispy croissants, savory scones, and fluffy muffins, among many more! To pair with your goodie, enjoy a cup of their famous gourmet coffee. One of the many reasons locals consider Southern Grounds & Co. as one of their favorite bakeries near San Marco.
Other yummy treats on their menu include classic breakfast fare, sandwiches, tartines, soups, and salads. Their diverse menu makes them a great spot to grab a bite and drink with friends.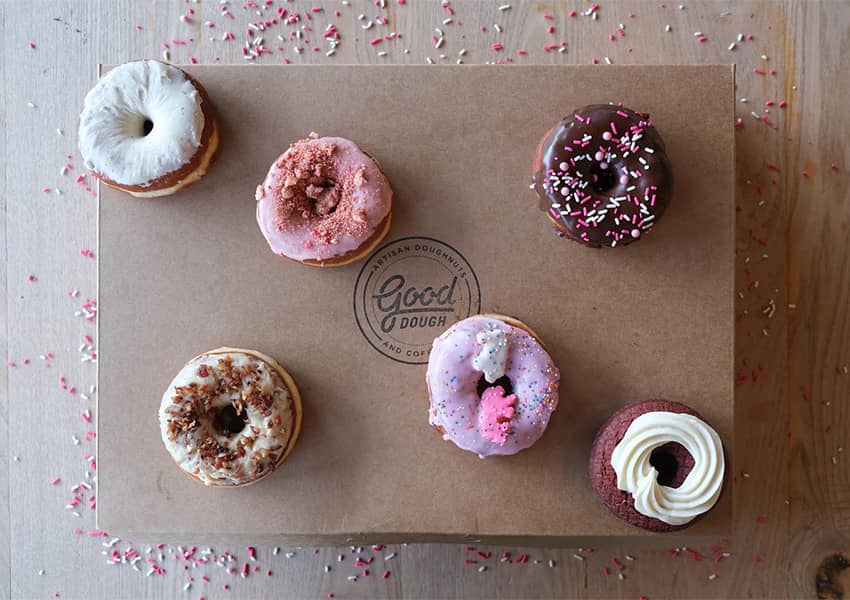 From classic glazed doughnuts to a Bill Murray doughnut, Good Dough offers all kinds of donuts to explore! They offer sweet, savory, and pop-culture reference doughnuts! Some familiar names that star in their collection of treats include Bill Murray and Molly Ringwald. For a more exotic doughnut option, we recommend trying one of their doughwiches — a doughnut sandwich combination! Some of their doughwich options include an avocado toast-inspired flavor and a grilled cheese doughwich.
Dough-not fret our fellow vegans! Good Dough also serves vegan specials of their famous flavors on Fridays! Enjoy a veganized Molly Ringwald donut glazed in pink, a cardamom sugar-coated doughnut, or a chocolate cookie butter pretzel doughnut!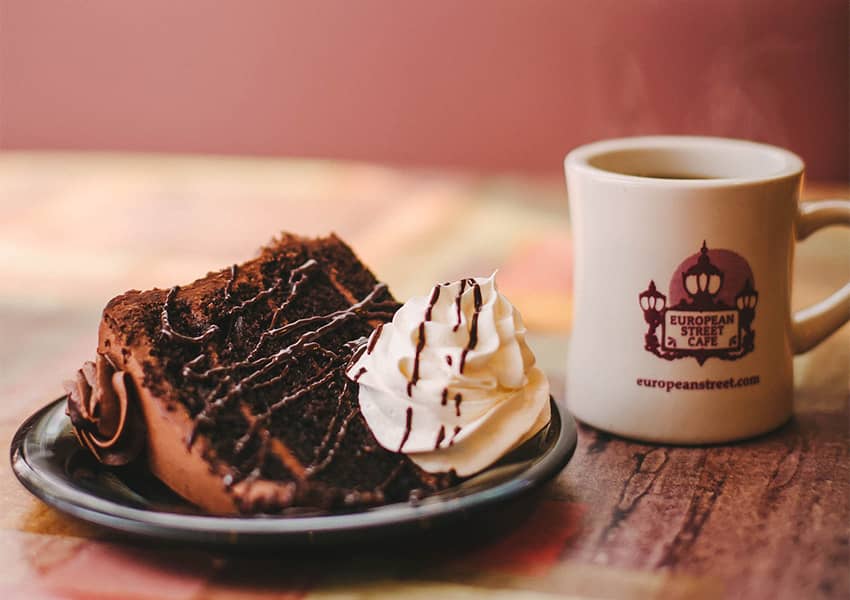 Taste some creative and delicious Deutschland desserts at European Street Café! Unlike most of the other bakeries in San Marco on our list, European Street Café serves more than just bakery staples. However, their desserts are just as delicious! They offer a vegan Shakti dessert made from cashew cheese, a traditional caramel apple pie coated with caramel and walnuts, an Italian lemon cream cake, and a Southern-style carrot cake, among many more!
They also offer popular legendary quarter-pound cookies that come in all sorts of flavors, ranging from Oreo crunch to white chocolate raspberry! On top of being a miniature Deutschland in Jacksonville and a bakery, European Street Café also functions as a bar! They offer a Brewmeister Club, which allows guests to taste beers from around the world throughout the year!
Bakeries Near San Marco & More!
Satisfy your sweet tooth and your sugar cravings with a delicious treat from one of the above bakeries near San Marco! Whether you just want a pick-me-up dessert or want to impress guests with a spectacular dessert at an event, these bakeries, and their baked goods, will provide you with just what you need!
For more places to explore in San Marco and Jacksonville, make sure to subscribe above and follow us on Facebook and Instagram!