Begin your day with an extra boost of energy from a soothing cup of coffee! We've gathered a list of 5 places to grab a coffee in Fernandina Beach that'll help fix you up with a healthy dose of tasty liquid gold!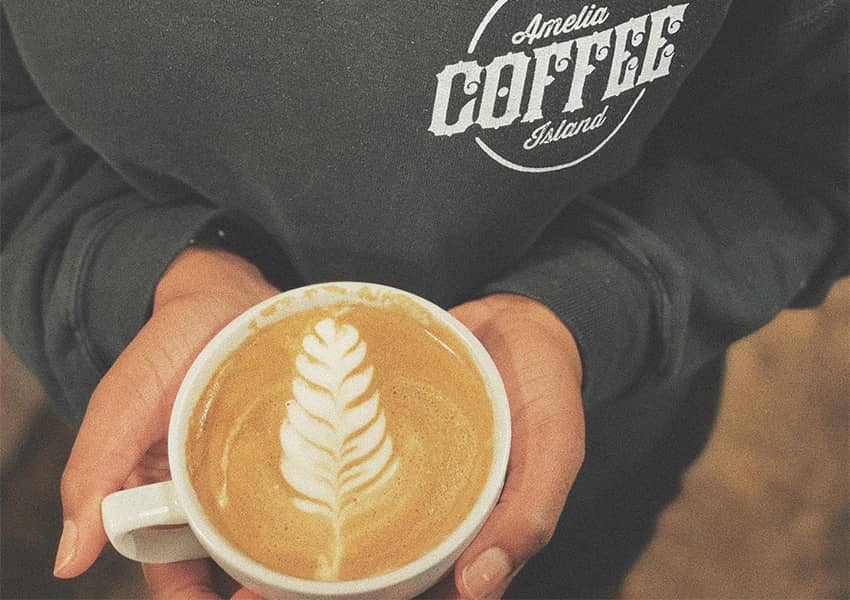 Even a day in the chilled island life needs a boost from a cup of joe! Amelia Island Coffee provides one of the best spots on the island to enjoy a cup of caffeinated goodness.
Call your friends for a coffee date and brunch or savor the cafe's cozy atmosphere (and free wifi) for a coffee and grind work session at Amelia Island Coffee!
Their menu includes classic favorites like cold brews, americanos, and lattes. To pair with their drinks, they serve various munchies, ranging from eclairs to vegan cookies.
For our non-coffee lovers, Amelia Island Coffee also serves hot tea, chai lattes, and hot cocoa!
Sunday–Thursday |7AM–8PM
Friday–Saturday | 7AM–9PM

207 Centre St, Fernandina Beach, FL 32034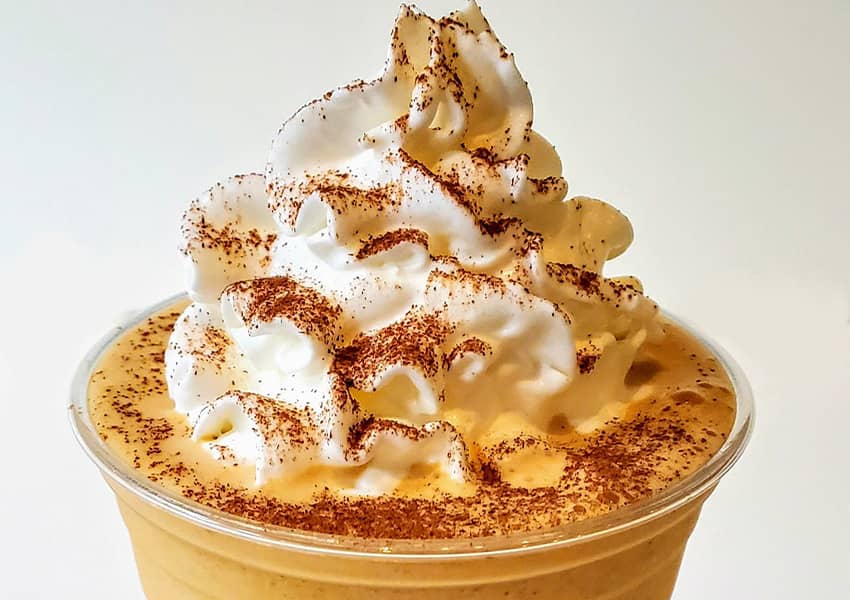 Espresso, baked goods, fruit smoothies, and frozen yogurt! For a one-stop-shop of all things delicious and yummy, head on over to Island Time Ice Cream and Frozen Yogurt. This adorable coffee spot provides both indoor and outdoor dining that encapsulates beachy vibes and island life aesthetics.  
Island life serves espresso drinks along with their collection of sugary treats, making them a sweet spot for a coffee in Fernandina Beac.
Plus, they offer dairy-free, gluten-free, and fat-free options!
Monday–Friday | 10AM–10PM
Saturday–Sunday | 9AM–10PM 

306 Centre St, Fernandina Beach, FL 32034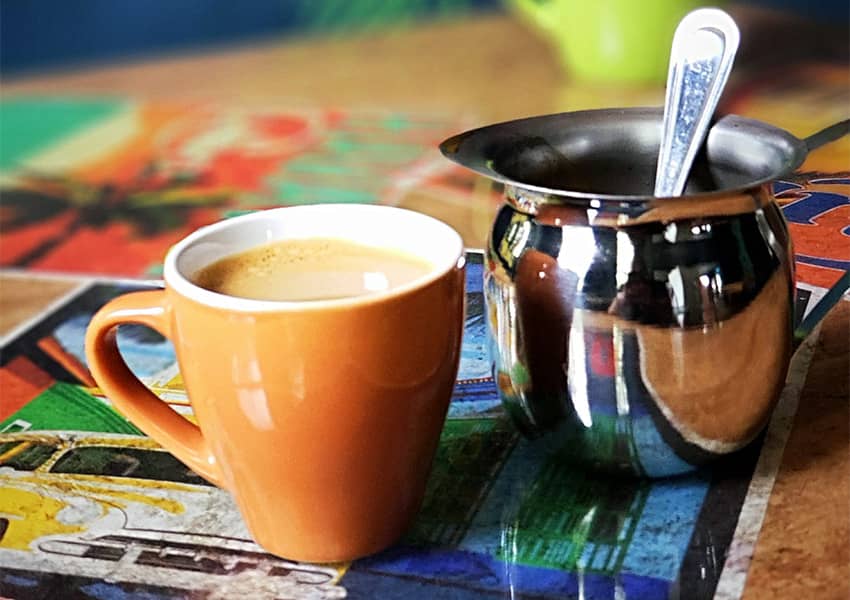 Enrich your soul with a cup of Cuban joe! Hola Cuban Café serves breakfast fare, lunch, dessert, and Cuban coffee.
Begin your day, one of the best ways possible, with a hearty breakfast consisting of breakfast empanadas, fluffy scrambled eggs, and a side of hot coffee at Hola Cuban Café.
Their selection of coffee includes thimble size shots, milky lattes, and coffee designed for sharing!
Monday–Wednesday | CLOSED
Thursday–Sunday | 9AM–3PM

31 S 5th St, Fernandina Beach, FL, 32034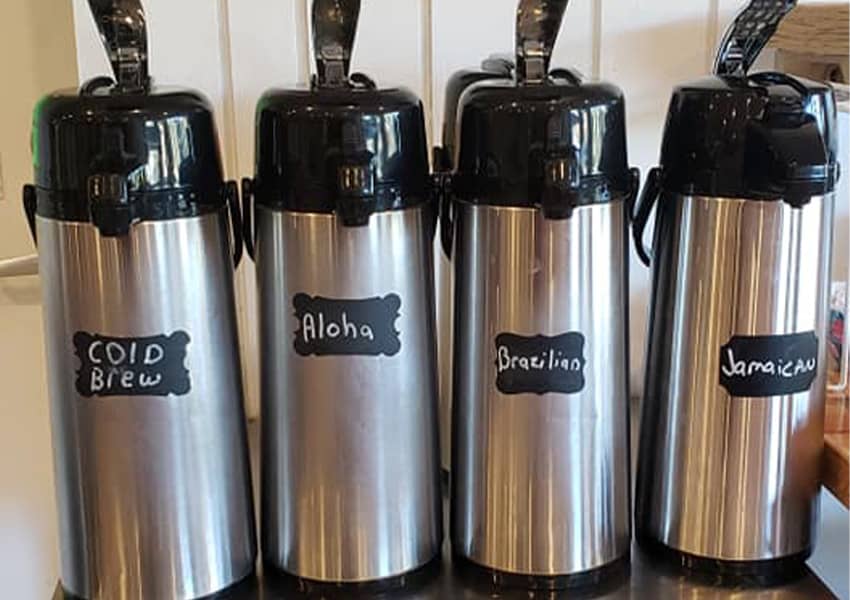 Match your fix of coffee with its one true pairing…bagels! Aloha Bagel and Deli serves an ohana of bagels, ranging from plain with cream cheese to blueberry spread with Nutella and drizzled in honey! Their bagels accompany simple–yet reliable–cups of coffee, providing a satisfying start to one's day.
If you find yourself craving a coffee and bagel while out walking your pooch, swing on by Aloha Bagel and deli for a coffee in Fernandina Beach.
Their tropical-inspired patio welcomes pets with open arms. Plus, their chalkboards are always decorated with witty writings and something to smile about!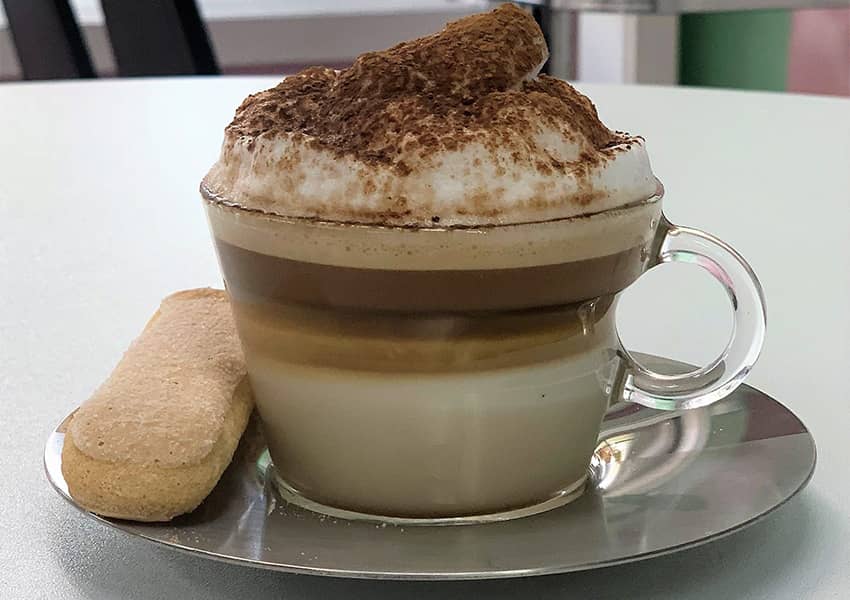 Cakes, coffee, and a cozy ambiance! Nana Teresa's Bake Shop provides an atmosphere that makes you feel like your visiting nana's cottage.
This Fernandina Beach bakery serves an array of baked treats, including coconut cream pie, apple fritters, lemon bars, and brownies, among many more.Nana brews satiating coffee topped with fluffy milk foam, which you can further adorn with a drizzle of chocolate syrup!
Enjoying coffee and baked goods at Nana Teresa's will add an extra dose of sweetness to your day!
Monday–Thursday | 10AM–8PM
Friday–Saturday | 9AM–9PM
Sunday | 10AM–5PM

13 N 3rd St, Fernandina Beach, FL, 32034
Coffee in Fernandina Beach & More!
Coffee paired with a tasty bite to eat plays a huge role in some people's lives, and these hot spots for a coffee in Fernandina Beach are here to help! Each location offers a large menu filled with yummy options to explore. They even provide cozy and warm environments to relish alongside your cup of joe.
For more places to explore near Jacksonville, make sure to check out our Instagram and Facebook! At UNATION, we love sharing all the fun stuff to do in your neighborhood and more on our social media and website!