It will soon be the greatest time of the year… we can almost taste the hot chocolate and hear the crunching of leaves. It's almost time to pull the fuzzy sweaters and boots out from the back of your closet. But cozy fall vibes are not all we're getting excited for– we're also ready for the thrills and chills that go along with spooky season!
If you're into Halloween like we are, we bet you're looking for some fun and thrilling activities to help you celebrate the season. Look no further– check out these haunted places in Houston to get you in the Halloween mood!
Did you know that La Carafe is thought to be the oldest bar in Houston? Built in 1847, La Carafe has been an iconic part of downtown for over a century and a half! It started out as the Kennedy Bakery, serving up fresh biscuits to Civil War soldiers. It was later used as a Pony Express station, and it became the present-day La Carafe Wine Bar in the 1950s.
Today, it's a cozy spot to sip pinot grigio or chardonnay with friends, but its long and storied history also makes it a great place for some ghost hunting! With so many visitors over the years, who knows what stories are hidden in La Carafe's walls. You'll have to see for yourself. We're willing to bet this is one of the most haunted places in Houston!
Monday | 1:00pm–2:00am
Tuesday | 1:00pm–2:00am
Wednesday | 1:00pm–2:00am
Thursday | 1:00pm–2:00am
Friday | 1:00pm–2:00am
Saturday | 1:00pm–2:00am
Sunday | 1:00pm–2:00am
📍813 Congress St, Houston, TX 77002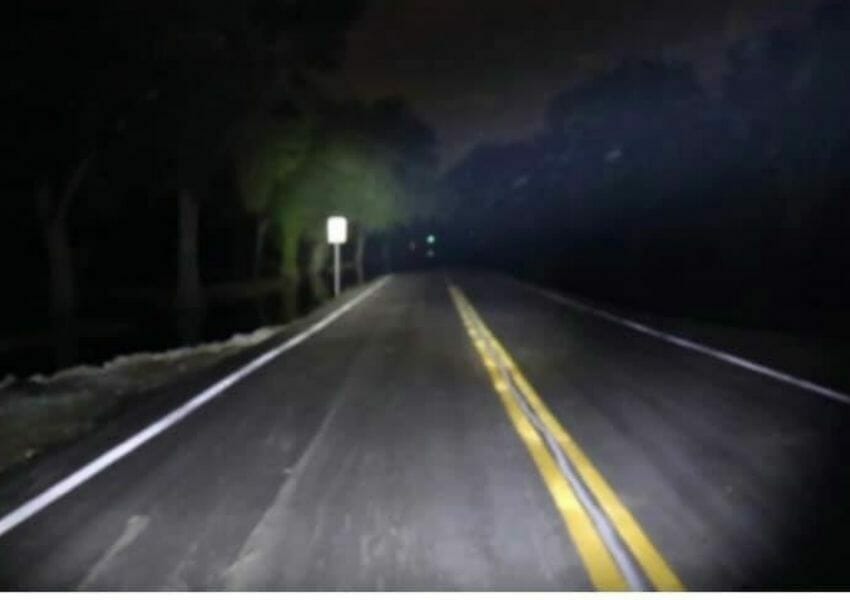 📷 Old Town Spring Ghost Walk
This next one is not for the faint of heart! The haunted Patterson Road bridge, located just outside of Houston, was home to a violent and bloody battle of the Civil War that likely claimed many lives. Visitors to the bridge have reported many ghostly sightings over the years– shadowy figures, a pale man standing by the side of the road, and tapping on their car doors. Some think the tapping comes from the spirit of a Civil War drummer, but others believe something more sinister is lurking.
Want to try your luck? Drive onto the bridge at night and turn off your engine and lights. You may start to feel a chill or hear tapping noises on your vehicle. Good luck and beware!
Mcintyre's is a beloved Houston bar, and their newest location downtown is already making a huge splash! But before McIntyre's, this early 1900s building was home to a fruit and vegetable warehouse, a pharmacy, and eventually a Spaghetti Warehouse restaurant. With such an interesting history and so many owners over the years, it's no wonder that this is considered one of the most haunted places in Houston.
Legend has it that the former pharmacist fell to his death in an elevator shaft, and his distraught wife passed less than a year later. The couple is rumored to haunt the now-sports bar, and one of the ghosts can be heard shuffling around the men's restroom. Super spooky!
Monday | 2:00pm–12:00am
Tuesday | 2:00pm–12:00am
Wednesday | 2:00pm–12:00am
Thursday | 2:00pm–2:00am
Friday | 2:00pm–2:00am
Saturday | 11:00am–2:00am
Sunday | 11:00am–12:00am
📍901 Commerce St, Houston, TX 77002
📷 National Museum of Funeral History
Houston really does have a museum for everything, including funerals! The National Museum of Funeral History contains America's largest collection of historical funeral service items. Caskets, coffins, hearses, and famous funerals throughout history are all on display here. NHFS hosts special exhibitions year-round, featuring colorful fantasy coffins from Ghana, jazz funerals of New Orleans, the lives and deaths of popes, and so much more.
Which leads us to wonder… with so many reminders of death all around, are there any spirits lurking about? If you're feeling brave, go check it out! And who knows? This might just be one of the most haunted places in Houston. If you're looking for an eerie outing this Halloween season, the National Museum of Funeral History would be the perfect spot!
Monday | 10:00am–4:00pm
Tuesday | 10:00am–4:00pm
Wednesday | 10:00am–4:00pm
Thursday | 10:00am–4:00pm
Friday | 10:00am–4:00pm
Saturday | 10:00am–5:00pm
Sunday | 12:00pm–5:00pm
📍415 Barren Springs Dr, Houston, TX 77090
We may have saved the best for last! For the ultimate ghost hunting experience, you have to check out Old Town Spring. The Old Town Spring Ghost Walk was voted the best tour in Spring! They're a bonus because they supply free use of K2 ghost meters on every tour. The smaller operation allows them to keep their prices low!
The professional guides at Old Town Spring Ghost Walk are educated on the spooky history of the town. Get ready for an afternoon, or night, full of fright as you learn the truth about Old Town! They fill up every weekend so it's encouraged guests book early.
Feeling spooked yet? If not, you're sure to get into the fall mood with a trip to one of these bone-chilling Houston landmarks. What better way to celebrate Halloween than to visit one of the most haunted places in Houston? If you do make contact with the beyond though, you've been warned!